Mike Reid's Height
6ft 1 (185.4 cm)
English actor, best remembered for playing Frank Butcher on BBC soap Eastenders.
I was six foot two tall, fourteen stone and had done my share of the weights.
You May Be Interested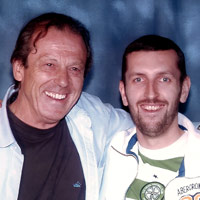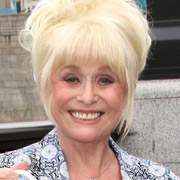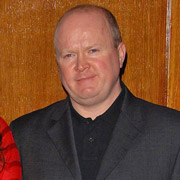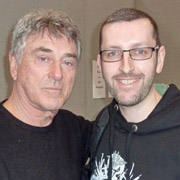 Add a Comment
22 comments
Average Guess (14 Votes)
6ft 1.07in (185.6cm)
Miss Sandy Cowell
said on 24/Dec/20
Mike has returned to 'EastEnders' (the classic version) after a breakdown, poor man. Grant has given him a room and a job in the Queen Vic, and Mike's character, Frank, smoked in the kitchen, setting fire to barman Steve's dressing gown! Grant was laughing his @rse off as Frank snatched the garment and put it under the tap, but the dressing gown was ruined! Grant gave Steve £20 and told him to buy himself a new one. "That's one I owe you!" Frank said to Grant. "No, make that twenty!" Grant replied.
Mike does look very tall next to Ethel Skinner, (Gretchen Franklin) who must have been a mere 4ft11 in the 90s. Her peak height was 5ft1, and I spotted her in an episode of the first 'Blackadder' series as one of three cackling Shakespearean witches and also in 'Some Mothers Do 'Ave 'Em', when Frank Spencer was in court! 🤭
So we've established that Mike looked very tall next to a little woman, but in comparison to Pat (Pam St Clement), I'd have only given him 6ft. (Only....? 😂)
I reckon actress Pam looks at least 5ft7.5.
I'm going with 6ft1 for the late actor and comedian. 🕯️

Editor Rob
In his book Mike did refer to himself as 6ft 2 on a couple of occasions. I'm not convinced he really was that tall though.
Kale - 186.5
said on 20/Oct/20
Mike Reid always struck me as a 1.85-185.5 guy. Might have been around the 1.86 mark when he was in his 30s?
He had a similar frame to James Gandolfini, which I think gave people the impression that he was 188-189.
Miss Sandy Cowell
said on 6/Jun/20
The late Mike Reid's acting in Classic EastEnders has been so, so good this week. Like Barbara Windsor, who too was basically a comedy actress, Mike took to serious acting in EastEnders like a duck to water. 🦆💦
I remember when I first watched the Guy Richie movie Mike starred in and he was having a go at some youths in a shop doorway, telling them in no uncertain terms to "**** OFF!"
I looked at my boyfriend and he at me and we just creased up!
6ft1 🕯️
Miss Sandy Cowell
said on 31/Jul/19
I haven't watched Classic EastEnders for a while now, so I thought I'd look in on it this afternoon. "You never know - it might be Christmas by now..." I thought.
IT IS! 😋🎄🎅
Mike Reid was the first person, together with Pam St Clement, who I saw, so he gets the trivial Christmas Comment! 😃👍
The late Mike gets 6ft1.
Rampage(-_-_-)Clover
said on 15/May/18
Honestly doesn't look much shorter than Craig in EastEnders
James B 170.8cm
said on 28/Mar/18
Rob shorter than leslie grantham
Click Here

Editor Rob
They look pretty close, Grantham has more hair...probably 1/4 inch or so in it there.
Alex
said on 9/Jun/17
Yh his height was a hard one to pin down. Always looked taller than Ross Kemp in my opinion, who I've seen listed between 5'9-6'. In a clip someone's showed here of him and Leslie Grantham he looks shorter and I've seen him both look taller and shorter than Martin Kemp in scenes, but both men compared to Reid here could've been near 6'1 or it could've been down to camera angles or uneven ground. Seen him look taller than Craig Fairbrass in a few scenes but also several inches shorter than him. Looks shorter than 6'2ish Matc Bannerman in all of their scenes together. Also saw a scene of him looking shorter than Jon Altman too but again could be camera angle/uneven ground. Scenes with him in the Mitchell Brothers he towers above them, looking about 4 inches taller than Ross Kemp and about 6 taller than Steve Mcfadden. The guy could range anywhere between 5'10-6'3 (Although I realise 5'10 would be short a listing and 6'3 would be too tall, I'd gather somewhere between 5'11-6'2 in that case)
Arch Stanton
said on 30/May/17
Fairbrass always looked an honest 6'3 I think. Looked it in Cliffhanger too.
Rampage(-_-_-)Clover
said on 30/May/17
I think 185/186cm is fair
Editor Rob: I think he could look 2-3 inches shorter than someone like Craig Fairbrass.
Aza
said on 29/May/17
Always thought he was a strong 6 footer. So 183 cm at his low.
Arch Stanton
said on 29/May/17
Mike and Barbara really seemed believable as a couple, really looked the type who would own a hotel in Blackpool, Bognor Regis or Benidorm LOL.
Rampage(-_-_-)Clover
said on 27/May/17
189cm is extreme…
Rampage(-_-_-)Clover
said on 26/May/17
But he was quite old by then....
James B
said on 26/May/17
Look up his height on google and hes listed 6'2 1/2
James B
said on 25/May/17
well rob in eastenders in the 80s he was only in his late 40s so can't have lost that much from his peak? Probably only 1cm shorter from his prime in the late 1980s.
Editor Rob: I suppose a guy nearly 50 like him may have only lost 1cm at most by the time of eastenders.
Rampage(-_-_-)Clover
said on 25/May/17
Rob how likely is 6ft1½?
Editor Rob: based on how he could look in Eastenders, I'm not sure he was going to be over 6ft 1.
Sandy Cowell
said on 25/May/17
⭐Correction Time!⭐
After some thought on the matter, I am 80% sure that the swivelling bowtie was in its proper place! I must have jumped to that unlikely conclusion because he wasn't wearing any clothes! Sorry! ❓🎀🍤 ❓👖🐍 ❓🎀🚰
Nik
said on 25/May/17
@.Sandy Cowell
You know what Sandy the incident you mentioned with the bow tie round his privates has been on my mind a bit since this page was set up! Why I didn't mention it in my comment I do not know!
James B
said on 25/May/17
Cheers for adding him rob
By the way he doesn't look 6'1 here with Leslie Grantham
Click Here
Editor Rob: James, I think a guy like Mike was shorter by time of Eastenders than when he was on TV in the 70's.
Nik
said on 25/May/17
@ Arch Stanton
I always thought he was about 5'10"!
Arch Stanton
said on 24/May/17
Bigger than I thought, I thought he was about 5 ft 11- 6 ft.
Nik
said on 24/May/17
I never knew Mike Reid was so tall until I went onto this page earlier. He was a great actor and person and he is sorely missed.