Billy Murray's Height
5ft 7 (170.2 cm)
Peak height was 5ft 8 (172.7 cm)
English Actor best known for roles in TV shows like EastEnders (Johnny Allen), The Bill (Don Beech) and movies like Strippers vs Werewolves, Dead Cert and Rise of the Footsoldier. In 2001's Mirror,
"I'm 12 stone and 5ft 9 3/4ins. Yeah, the 3/4 is important"
.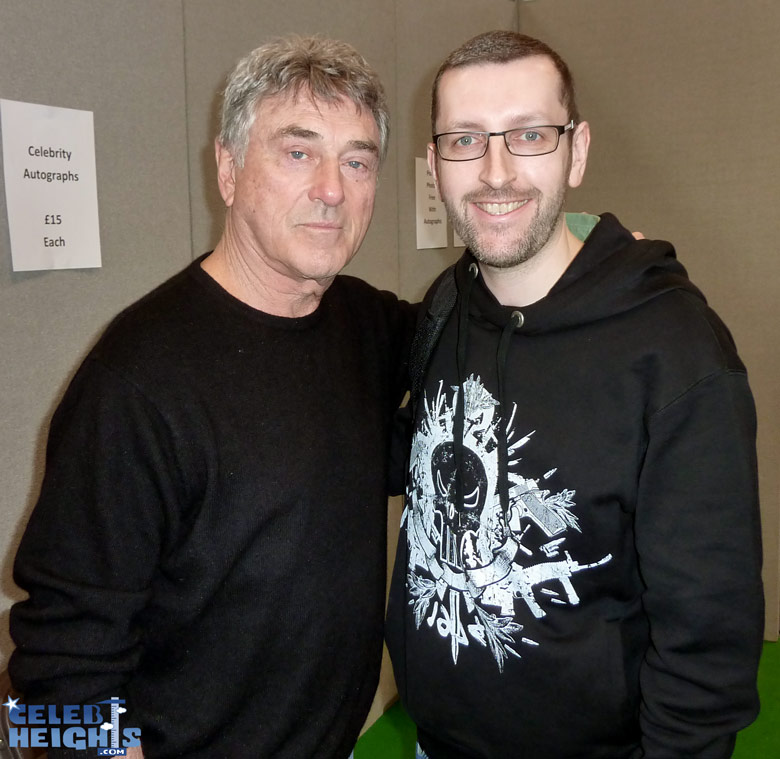 5ft 8 Rob and Billy @ Memorablia 2013
You May Be Interested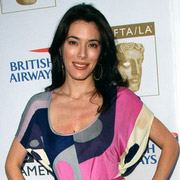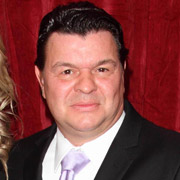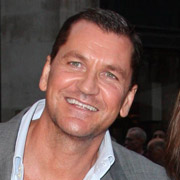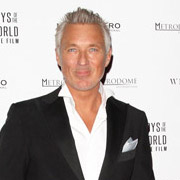 Add a Comment
28 comments
Average Guess (15 Votes)
Peak: 5ft 7.9in (172.5cm)
Current: 5ft 7.03in (170.3cm)
Rampage(-_-_-)Clover
said on 16/Aug/20
Strong 5ft8 peak Rob?

Editor Rob
Could have been and measured 5ft 9.5 in shoes
Pena
said on 13/Aug/20
His claiming 177cm what a joke when he is 170cm. I would tower over him at 178cm.

Editor Rob
He did shrink a bit. He could look taller in 70's, he popped up in episodes of Sweeney and The Professionals and looked taller back then.
Lover_thorn3
said on 17/Jun/20
I dont think he ever made a full 5'8
Also the comment about all the hairs being important. Rob is it better to flatten hair when. We measure? I've done both flatten hair im 180cm measuring with my hair i'm 183Cm just barely

Editor Rob
An object like a can will flatten hair to the point you should feel the coldness against your scalp.
Nik
said on 30/Sep/19
All the bits and hairs are important!
Jeffocks
said on 13/Mar/19
I served Billy Murray petrol in his racy Escort years ago. If he was 5'6" I'd be surprised. He seemed very small to me even though he was wearing a canvas hat. Just watching him on The Professionals and he is shorter than Martin Shaw.
Paul Wood
said on 23/Jan/19
I honestly think some people make a mark and stand against it and look in a mirror but the mirror has a slight upward tilt so they think they are taller than they are. To be so way off has got be a genuine mistake. Surely no one would have the nerve to add an inch and a half to their height on purpose?
Bobby 5'10
said on 22/Jan/19
Lol at that 5'9 3/4s. I would be noticeably taller than this guy.
movieguy12
said on 14/Jan/19
Somebody at work said that Chris Ellison who played Frank Burnside on the Bill came into my workplace years ago, it's a supermarket btw. He said he was a big tall fellow. This surprised as I thought he was a short stocky guy. The guy who told me this was over 6ft so he must have been right about him being tall.
Paul Wood
said on 6/Sep/18
His posture is always good in his roles. I think he was 5ft 7.75in at most peak, and the height you've listed him now. I don't think he's lost that much height with age.
brad
said on 24/Aug/17
so this picture show 0.75 inch differences in height Rob ?
Editor Rob:
He looked an inch smaller that day.
Hans Meiser
said on 5/Jun/17
Short guy complex. 5'10 pssshhh; maybe in his dreams.
James
said on 26/Jan/17
He's 5'7". He hasn't changed much since he was in "Bergerac" 25 years ago.
Sandy Cowell
said on 19/Jan/17
I didn't think he was as old as 70! He doesn't look it!
Sandy Cowell
said on 19/Jan/17
I'd forgotten Billy's name, but now that I've found out, I'm pleased to say that I can do a comment on him!
Of course, I remember him best from 'The Bill', but I keep seeing him in horror films now, and I'm not just talking about one or two! My spottings of him in these films are mounting up! Last one was a horror comedy on TV's 'Horror' channel with Danny Dyer and a host of other famous faces. Let's just say, Billy didn't look too healthy!
Personally, I would have thought him to be around the 5ft8 mark, but seeing him with Rob, he clearly isn't anymore! I'll have to agree with the 5ft7.25 as written here. He could even be 0.25 of an inch less. Poor Billy!
Quan
said on 23/Aug/16
Was his peak height the same height as you Rob?
Editor Rob: if he lost a good inch then yeah I think it might have been. I severely doubt he lost 2 and a bit inches by age 70.
Alex
said on 25/Jul/16
Tricky, at times he ooked taller than supposed 6' Ross Kemp and shorter than 5'8 Steve Mcfadden, no idea!
Key
said on 2/Sep/15
From the looks of it. I'd say 5'8 flat at his peak.
Key
said on 2/Aug/15
On Google it says he's 5'10"!!! What!?
Josh b
said on 4/Dec/14
As far as reaching a wide audience and gaining a big second role, his voiceover work for Call of Duty may be work mentioning.
The Exorcist
said on 25/Nov/14
Claims to be 2.5" taller than he really is... What a joke! A guy I work with claims 6'1" but is actually around 5'11.5". Makes me wonder if people are outright lying (about their height), or whether they really believe they are that height.
Crash
said on 31/Aug/14
I agree James but Eastenders was 8 years ago now, 7 years ago when this photo was taken. Now in his early 70s he will probably be losing height rather quickly.
5'9" 3/4 is clearly impossible even at peak. I think he was very close to his peak in his Eastenders days. As you say James he looked 5'8" back then and Rob estimates him at 5'8.25" peak, so clearly little height loss if any by Eastenders. But he thought the 3/4 of an inch would make it sound more credible than just outright saying 5'10" lol.
James B
said on 21/Aug/14
On eastenders looked 5'8
[Editor Rob: nowadays he's nearer 5ft 7 than 8]
mike
said on 18/Aug/14
Peak height was 5ft 8.5in (174 cm)
GIA
said on 15/Apr/11
I HAVE MET BILLY MURRAY HE IS NOT 5FT 9 I HAVE BEEN CLOSE UP TO HIM AS HE KISSED ME AND I AM 5FT HE IS AROUND 5FT 5 AT THE MOST
James
said on 2/Nov/10
rob he is 69 how tall do you think he is today? 5'8.5? In eastenders did not look over 175cm in my opinoin.
[Editor Rob: I've seen him at a show a few years ago but it was from over 5ft away so too hard to say]
Mr Mayfair
said on 30/Sep/07
Oh please! He may have stood 5.9 30-40 years ago but now 5.8 max. About same height as his daughter who IS 5.7. Btw could only weigh 168 with lead weights -he is a small guy, try 155 or 11&1/2 stone. Don't believe what any actor tells you re how big they are!
ras
said on 5/Jul/07
Guys, it's BILLY MURRAY, an english actor, not BILL MURRAY from ghostbusters. There should be a note in this page saying "Not to confuse with Bill Murray, the US actor".
[Editor Rob: I think the blurb at the top of the page where it says UK actor from Eastenders and his quote should be enough even for a 5-year old to understand...]
The Ender
said on 18/Oct/06
Not a chance he is this tall looked the same height as Steve Mcfadden (Phil)who is nowhere near 5'10!!!