Jaime Murray's Height
5ft 7 (170.2 cm)
British actress best known for roles on tv shows Hustle, Dexter (season 2) and Warehouse 13 (season 2). On
twitter
she mentioned her height, saying
"5'7" and a half when I want to be tall, 5'7" when I want to book a role opposite a short male actor"
.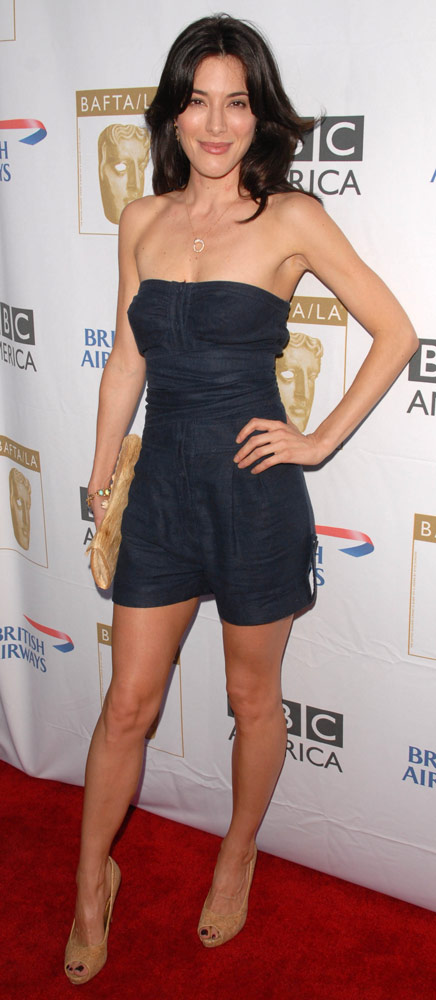 Photo by s_bukley/BigStock.com
You May Be Interested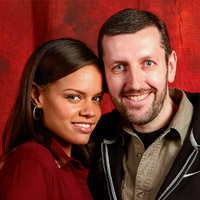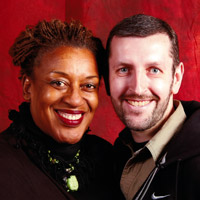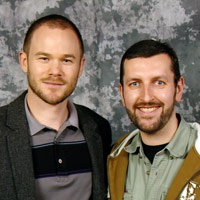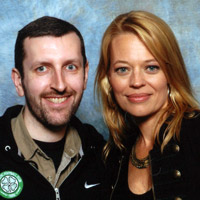 Add a Comment
20 comments
Average Guess (16 Votes)
5ft 6.95in (170.1cm)
Nik
said on 28/May/20
@ JohnMoore-162cm - That's cool! Actually, I would possibly edge her out but we are almost the same height!
Jaime is cool and so are you!
JohnMoore-162cm
said on 27/May/20
Nik said on 29/Oct/19
She is the same height as me too!
@Nik-She is 3" taller than me !
Nik
said on 29/Oct/19
She is the same height as me too!
Nik
said on 29/Oct/19
@ Mark Thompson - I should have said they have very similar names! She shares her age with me!
mark thompson
said on 29/Oct/19
@ Nik thats jamie murray, this is jaime murray. similar spellings but not quite the same name.
Nik
said on 3/Jan/19
Short male actors are here, there, and everywhere! It's interesting that she shares her name with a famous tennis player!
Nik
said on 1/Oct/18
Short male actors are cool and so is Jaime Murray!
Christian 6'5 3/8"
said on 28/Sep/18
@Andrea
And I wouldn't be surprised if she had a slight footwear advantage over Benz.
Andrea
said on 27/Sep/18
Definitely nothing over 5'7, with a good chance of being less than that. In fact, there are several pictures of her with 5'3.5 Julie Benz, where she doesn't even look as much as 3 inches taller, like this one:
Click Here
Nik
said on 5/Aug/18
The 7 voters have got the right idea!
Nik
said on 2/Aug/18
Jaime does look said height!
khaled taban
said on 21/Jun/18
5'7" and no more
John
said on 25/Apr/14
I actually thought she was 5'8 when I was watching dexter
James
said on 18/Jan/14
5'6" and no more
Emily
said on 31/Mar/13
Thanks for your answers Rob. Do you think that head length is dependent on height? Because i´ve seen some really tall girls (models also) that have tiny heads. I am myself around 6 feet and i think my head is close to 10 inches. Is that abnormal? And how exactly do you measure head length properly? Is it viable to just measure from the bottom of your chin to the middle of your eyes and multiply that by 2? Since i´ve heard that your eyes are exactly at the middle level of your head.

Editor Rob
well it will correlate. You could measure it by putting your head up against an object, maybe a tall table or doorframe if you have a stool and hold a tape in front and to side of your nose and just see were your chin bone comes too - don't include any fat or 'double chin' in the measurement.
Emily
said on 30/Mar/13
So what´s the average head length of a female compared to a male?
And how long do you think Jaime´s head is?

Editor Rob
I think hers is maybe about 0.3-0.4 inch longer than average female at her height, so it could be around 9-9.25 inches, while average might be just around 8.75...
Emily
said on 27/Mar/13
Do you guys think she has a long head? I noticed her head is bigger than other females

Editor Rob
longer than average female head yeah
cuz
said on 11/Jan/06
j/w how come u wana know people's heights? jaime about 5'7" i'd say, even with her huge heel boots she isnt taller than me cuz im 5'9". its weird cuz she used to be taller than me and last time i visited her i was miles ahead of her
Dave
said on 2/Jan/06
Her father's CV states he is 5'10''. This seems about right.
REBUS
said on 26/Nov/05
how tall is her father then?