Tony Curran's Height
5ft 10 ¼ (178.4 cm)
Scottish Actor, best known for roles in TV series like Ultimate Force, Defiance and films like Flight of the Phoenix and Underworld Evolution. In his earlier career, he used to list himself as
Height 6 feet
in the Spotlight Directory.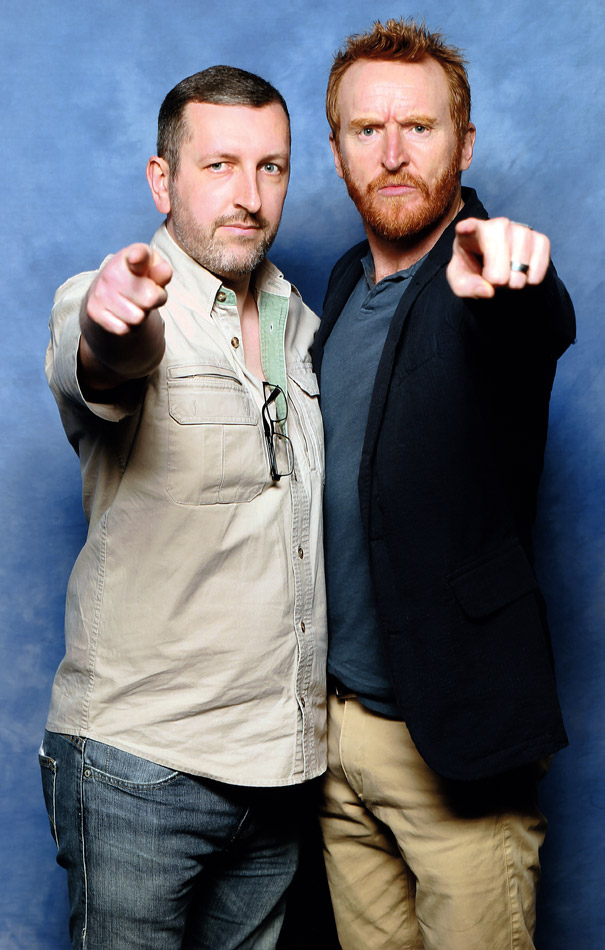 5ft 8 Rob and Tony @ Collectormania 2017
You May Be Interested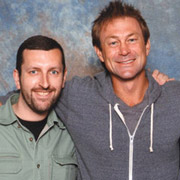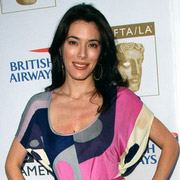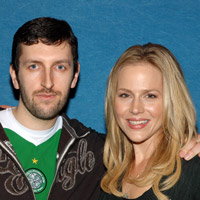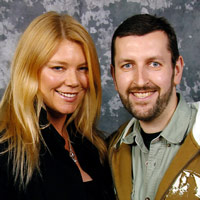 Add a Comment
33 comments
Average Guess (26 Votes)
5ft 10.69in (179.6cm)
Christian 6'5 3/8"
said on 20/Sep/20
Looks like the wrestler Sami Zayn a bit, lol.
VitoCheng
said on 12/Aug/20
5ft10.75 is good
Miss Sandy Cowell
said on 1/Feb/20
Urghhh! This is seriously nasty; an episode of 'Touching Evil' with Curran playing a hair-obsessed serial killer. He has a weird view of the balance of the universe, and his mutterings remind me of a part played by David Thewlis, though at least David wasn't evil. Callous, yes, but not evil, and far more intelligent.
Tony gets 5ft10.25 and a nice, rosy-pink tongue: 👅
Miss Sandy Cowell
said on 7/Aug/19
⭐ You'd never believe he's Scottish in this! He puts on a very convincing American accent! 👌
Miss Sandy Cowell
said on 7/Aug/19
Ooh, nasty! I'm watching Tony in part one of a double episode of Patricia Arquette's 'Medium'. Called 'The Devil Inside', Tony is playing a religious obsessive, who believes that Allison's gift is not given to her by God. He has written to her in blood-red ink and his flat is covered in desecrated photos of Allison and her family. He is also murdering random women.
He tries to hijack Allison on her way home, but she recognises his tattoo from her dream and the red ink on his fingers. You see him standing with Patricia, but although he looks tall next to her 156cm, he doesn't look the 6ft he claims, either with her on in the above photo. I think 5ft10.25 is quite enough for him!
Junior Hernandez 1990
said on 2/Apr/19
But if like Rob say he had little more footwear i would have go with 5'9.75".
Junior Hernandez 1990
said on 30/Dec/18
178cm next to Big Rob. Nothing more.
Peter 179cm
said on 27/Dec/18
Barely 5'10 considering footwear.177cm is closer,imo.
Sandy Cowell
said on 3/Nov/18
I'm sure I noticed Tony the other night in the Clive Barker film 'The Midnight Meat Train'! He looked a solid 5ft10, or just over.
That film, coupled with 'Creep', is enough to put anyone off travelling on the Underground services!
I have decided to give Tone 5ft10.25.
Nik
said on 2/Nov/18
@ Zampo - With Rob having less footwear you could be right!
Zampo
said on 30/Oct/18
Looking at the photo again, all I'm seeing is 5'10 (just about) flat with Rob.....
Bobby 5'10
said on 15/Oct/18
Looks a solid 5'10ner.
Nik
said on 13/Sep/18
The average vote is a tad high!
Zampo
said on 12/Sep/18
This listing is fine, about 5 cm taller than Rob. Somewhere between 5'10-5'10.25. No where near 5'11 range.
khaled taban
said on 21/Jun/18
Strong 5'10"
Nik
said on 19/May/18
At least 5'10.25" for me!
MAD SAM
said on 17/May/18
He's 179 cm gotta update that 1/4 inch up Rob
saltyfish
said on 16/May/18
He was listed as 6 foot? This is why I have trust issues regarding google heights (jake paul 188cm lol)
Greg
said on 18/Apr/18
@JB-5'9 I agree he deserves the 1/4th inch upgrade his average guess is close to 5'11 so taking account with footwear advantage I can see him as a weak 5'11 guy.

Editor Rob
In some movies or shows he can pull off near 5ft 11 for sure, but in person he looked at most 179cm. He had a cat-type boot which was a fraction more than my inch sneaker, hence I gave him a fraction over 5ft 10...
JB - 5'9
said on 6/Apr/18
Seems more 5'10.5 that 5'10.25
sulu2018
said on 26/Mar/18
Hey Rob, after you encounter or meet a celebrity at a convention, do you sometimes downgrade the height of that celeb on this site?

Editor Rob
Yes, if I think a tweak to a listing might be closer I would adjust it.
MJKoP
said on 25/Mar/18
For obvious aesthetic reasons he was cast as Vincent Van Gogh in an episode or Dr. Who - in which he performed beautifully. Kinda surprised you haven't listed that role in his credits, Rob, all things considered(and I'm *not* referring to an alleged affinity for Post-Impressionist painters). :D
He appeared to be roughly Karen Gillan's height onscreen, so this listing looks pretty fair.
ItsGreg
said on 25/Mar/18
I say he is 5'10.5" Defintely not 6'0 or 5'11 but I think strong 5'10 seems fitting for him.
Andrea
said on 25/Mar/18
He looks barely 5'10. And that's without considering any footwear advantage...

Editor Rob
5ft 10.25 is certainly the most I'd argue for him, although he looked taller in Defiance than in person...
Lorne???
said on 10/Jul/15
He looks close to this height.
MD
said on 28/Apr/09
I don't know, Rob. He really does look barely taller than Bamber and Cumming, to me, even if he straightens up. I don't think like something like 5'10.5" is out of the question, at all.
MD
said on 27/Apr/09
For reference, here he is with Jamie Bamber, given 5'9', here:
Click Here
And, Alan Cumming given 5'9.5":
Click Here
How he was given anything even close to 6'0" (let alone 6'2") is completely beyond me. From the pictures I just found, he's lucky if he's anything over 5'10".
[Editor Rob: 5ft 11 might be closer than 11.5 yes. 5ft 10 I don't know if that low.]
MD
said on 27/Apr/09
Wow, this is quite a surprise. I was just about to say, too, that I'd seen sights list him anywhere from 6'0" to 6'2" or more.
maximus
said on 5/May/08
Several websites have him listed at 6'2" to 6'2"1/2....
S.F.
said on 26/Mar/08
I read somewhere that he was 6 ft 2 in, so I don't know.
MOF
said on 4/Feb/07
I'm not so sure, in The Good German, Cate Blanchett is his height in heels, and Tony was wearing shoes...
Zazzle
said on 3/Feb/06
Well, I have a picture of Tony Curran stading next to Jason Flemyng (and why HE isn't on your fine list, I keep wondering!) and according to imdb, Jason is 6'1"... You can clearly see that Tony is taller than Jason - eventhough you've stated that Tony should be the exact height as Jason or even smaller... Here's a link to my Photobucket and the picture... http://photobucket.com/albums/b332/DylaVyrana/LXG/?action=view&current=TonyJason02.jpg
I hope you can use it... Cheers, Zazz...
Zazzle
said on 11/Jan/06
Tony's 6 feet 2