Peta Wilson's Height
5ft 9 (175.3 cm)
Australian actress, best known for TV Series La Femme Nikita and films The League of Extraordinary Gentlemen and Superman Returns. She remarks upon her height,
"I'm only 5'10". But I try to walk like a six-footer."
Her modelling agency had her listed at 176.5cm. In this photo I had about 1/3rd inch more sneaker than her.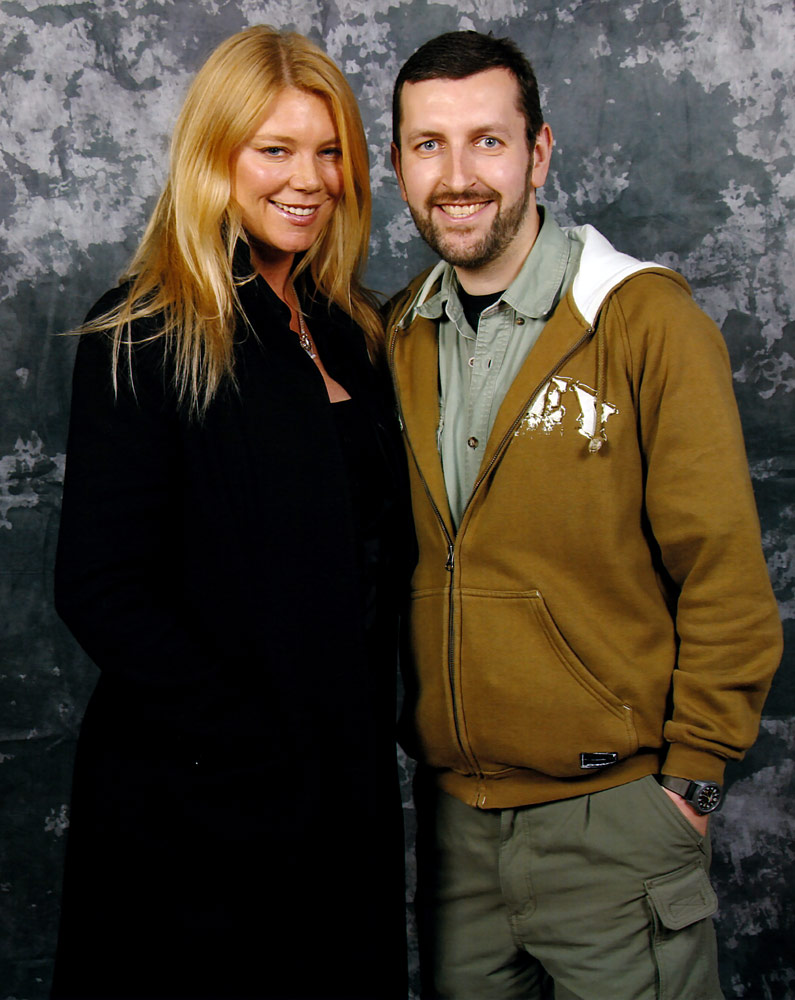 5ft 8 Rob and Peta @ MCM Comic Con, 2011
I was an athlete I played net ball. I used to hide my height from my opponents, so they'd never know how tall I was. I'd keep that extra inch or two up my sleeve. Height's a good thing. I like to look a man in the eye. And if I can't, I put on heels.
You May Be Interested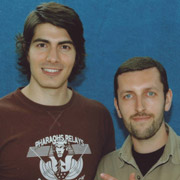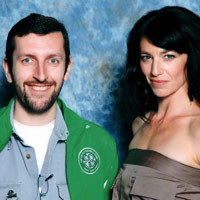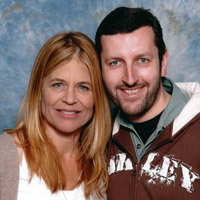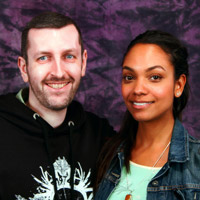 Add a Comment
32 comments
Average Guess (8 Votes)
5ft 8.97in (175.2cm)
JohnMoore-162cm
said on 29/Apr/20
5ft8 3/4" is better
Peter 179cm
said on 27/Dec/18
No more than 174cm at night.She's barely the same as Rob with less shoes.
Nik
said on 22/Jul/18
This is a very believable listing!
Nik
said on 27/Sep/17
This pretty random celeb may exceed the quoted height!
J.Lee
said on 18/Nov/16
Rob she looks very similar to your height. The most I could see her being taller than you in this photo is .25 inches and that is generous. If your shoes are .4 inches taller, then that would make her around a half inch taller than you. I look at you as 5 ft 8.25, so I could see her being 5 foot 8.75.
Editor Rob: yes J.Lee, she probably is at most 5ft 9 in reality, I think she did look taller than jenny this day, but really her 5ft 10 claim is just an inch too much.
heelshealheight
said on 5/Aug/16
Glad to see Peta Wilson standing next to you, Rob. This beautiful and elegant lady makes no bogus height claims, although in her case (due to her bone structure) she could 'support' a higher height claim (for instance, up to 5ft11). I bet Taylor Swift would never dare stand next to Peta Wilson. I would suggest a downgrade for Taylor Swift. There's not an argument in the world which could confirm that ridiculous 5ft10 height claim.
maio
said on 29/Jan/12
5 ft 8.75 in is better for her than a strong 5 ft 9 in, i think...
Samuel Anderton
said on 27/Jan/12
176 cm exactly in this picture!! This is only a bit taller than 5ft 9!!
J.J.
said on 23/Jan/12
5'9" for her looks absolutely right as her head tips slightly above your hair! Perhaps should could be waking up at nearer 5'10" I suppose
steven
said on 18/Jan/12
in reality i bet strong 5'9 for her. maybe 176cm morning.
runt
said on 17/Jan/12
hmmm...hard to tell, but with standing perfectly straight (and with a footwear advantage?) she really doesn't give a taller impression than 5-10.5 Stuart Townsend(second from left) in this pic.
Click Here
Brad
said on 17/Jan/12
As listed, the slouch.
ChiasmataX
said on 16/Jan/12
Well unless she hid her 3-4cm of height here with poor posture or something, I can't see her being 176-178cm. There was just no way. She might be counting her height with heels on. She is clearly about your height Rob. 174cm is max for her.
USYD
said on 14/Jan/12
She is probably 177cm out of bed which would be explanation as to why she claims 5'10". Thing is, I'm inclined to think that even that's a stretch, she's probably 176cm out of bed. I'd give her 175cm-average height. Still, mighty tall for a woman.
richinkle
said on 14/Jan/12
She appears to be exactly the same height as you, Rob. I would put her at 5'-8 1/2" - 5'-9".
[Editor Rob: I'd agree in this photo she is pretty much similar.

to be fair, I would have guessed she looked the same as the 5ft 8.25 girl from the height challenge, I thought she was a fraction taller than she turned out to be.

but her quote about hiding height, I've never heard a celeb use that before, maybe it's best to give her the benefit of doubt :)]
Mr-KILLER-SHRIMP
said on 14/Jan/12
Attractive woman, but her 5'10" claim is bull. She's 5'8.5", 5'8.75" MAX.
Stiffelio
said on 13/Jan/12
I didn't know she was Australian. In Nikita she had a barely detectable foreign accent. I agree with her posted height.
ANDREA[ITA]
said on 13/Jan/12
Rob, why did you list her at 176? She's max 1 cm taller than you, plus 1 cms of disadvantage, she's max 5'8.75!
[Editor Rob: maybe I'm being generous or she fooled me and like her quote said she hides height from people.

or maybe she's really 176cm in the morning.]
Paige
said on 13/Jan/12
Looks exactly the same height in this photo.
Ka
said on 12/Jan/12
Rob, maybe she did measure 5'10 out of bed?
miko
said on 12/Jan/12
I'm seeing more flat 5'9 here even considering footwear.
melvin
said on 12/Jan/12
her claim of 5'10" is a stretch
miko
said on 8/Jan/12
Your hiding height Rob? Always knew you were 6 foot! ;)
[Editor Rob: you got me!]
Iliev
said on 7/Jan/12
In my opinion 176 is to tall for women. Man must be 15 cm taller than a women!
[Editor Rob: I met peta at a con and thought her 5ft 10 claim was too much. Although her quote about hiding height is funny. I've done this myself.]
Lisa
said on 21/Jul/11
She is 176cm. Met her at my friends wedding (her sister in law) and they are the same height.
James
said on 1/Jun/09
Click Here
with 5'11 Roy Dupuis
JILLY
said on 9/Jan/09
SHE IS TALL...LOOK AT HER IN LEAGUE OF EXTRAORDINARY GENTLEMEN
glenn
said on 9/Sep/07
she is at least 5-10.if not more.i met her.
Anonymous
said on 9/Sep/07
I think shes a solid 5'9 gorgeous woman.
Jon
said on 2/Apr/07
La Femme Nikita alsong with Twin Peaks is my all time favorite show. The character Nikita is 5'11(the shot of her "profile" in the early episodes says so). On her website(the official one) she's(Peta not Nikita) is listed as 5'9. She looks taller to me but who knows-either way shes quite a beauty"amazing eyes and incredible accent.
rebelde
said on 30/Oct/05
no. usually she is shorter.. but sometimes they are in the same height. i dont know why, but when he looks taller it is about 7 cm. but difference is only 3 cm! damn, is he wearring that kind of shoes? and she always walks like a -->(
Stiffelio
said on 13/May/05
She looks the same height as or even slightly taller than co-star Roy Dupuis, who in various sites gets listed as being 5ft 11in. That means she's actually taller or he's shorter than list. Plus he usually wears pretty high heeled shoes.My guess for both is: Peta is 5ft 101/2; Roy is 5ft 10.