Paul Lukas Height
6ft 0 (182.9 cm)
Hungarian-born American actor best remembered for roles in films such as Watch on the Rhine, The Lady Vanishes, 20,000 Leagues Under the Sea and Little Women (1936).
You May Be Interested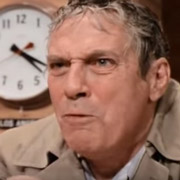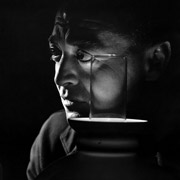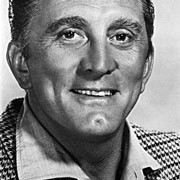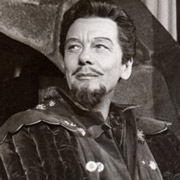 Add a Comment
29 comments
Average Guess (11 Votes)
5ft 11.98in (182.8cm)
Rampage(-_-_-)Clover
said on 16/Aug/19
I'd have argued a weak 6ft1 next to Redgrave. Definitely no more than 2in shorter.
Neelasish Sen Roy
said on 16/Jun/18
He is under 6'2" and weighs 170lbs.
Neelasish Sen Roy
said on 16/Jun/18
I Think he was 6'1.5"/187cm and weighs 170 pounds.
Neelasish Sen Roy
said on 15/Jun/18
He is 6'1.5"/187cm tall and weighs 170pounds.
Jake: 1.84 m- 1.85 m
said on 18/Apr/16
Superb actor. He was terrific in 'The Lady Vanishes'. He looked tall (taller than others around him) but still substantially below Redgrave. I'd say a solid 6ft 0in (1.83 m) for Lukas is accurate.
Arch Stanton
said on 18/Dec/13
Described as 6 ft and 170 pounds in Watch on the Rhine.
Arch Stanton
said on 18/Dec/13
I do yeah, he wasn't much shorter than Flynn was he about 1-1.5 from what I recall. Great actor, I'm surprised you have him here though I thought he'd be one of those old greats you forgot about!! He did look around 6'1 next to Flynn in Uncertain Glory, James Mason in 20,000 leagues and he looks about that in Watch on the Rhine too in which he won the Academy Award for Best Actor. 185cm is possible.
Frank2
said on 19/May/06
I'm watching The Ghost Breakers and noticing that Paul Lukas is about two inches taller than 5'10" Bob Hope. But what I really find interesting is that Richard Carlson is three inches taller than Hope and an inch taller than Lukas! I knew Carlson going back to when he did the TV series I led Three Lives and he never appeared to be 6'1" at any time. In the 1970's when I saw him he was my height and that was when he was in his very early sixties.
Frank2
said on 21/Apr/06
This is an old book. My mom was cleaning out her stuff since she's moving soon.
The book is entitled, THE MOVIE BOOK: THE 1940's. The publisher is Crescent Books. It came out in 1988. The book contains 4000 stills. Try looking for it used on the web.
Tiger
said on 21/Apr/06
Frank2: absolutely! I come across errors all the time in the many reference books I have, especially the ones I have on Elvis. Dates are wrong, locations are wrong, recording information is wrong. I think it is the nature of the beast. Is that book you referenced still available? Sounds like another winner. By the way, I ordered 'Elvis in Hollywood' and should get it soon!
Frank2
said on 21/Apr/06
She had a regular role on two well-known radio series. She appeared on many other shows as a guest. I still remember going with her to NBC on Sunset and Vine and sitting in the booth with the engineers. I was just a few years old at the time.
Frank2
said on 20/Apr/06
Tiger, remember I mentioned earlier in this very thread that many so-called reference books on the entertainment industry are filled with errors? My mom gave me a huge coffee-table-sized called The Movie Book: The 1940's. It didn't take me long to find a mistake. On page fourteen it discusses various films made at RKO. Here's a quote out of the book: "At RKO Albert Dekker created a memorably deranged man of science, shaven-headed and pebble-spectacled Dr. Thorkel, in Ernest B. Shoedsack's Dr. Cyclops." There's just one problem with it. Dr. Cyclops wasn't made by RKO. It was produced by Paramount. In fact much of the success of its incredible Oscar nominated visual effects goes to Farciot Edouart who headed Paramount's process department. For those who don't know what process is, it involves filming actors in front of a projected image on a screen located behind the actors on a sound stage. The image projected has to be run at exactly 24 frames per second in sync with the camera's shutter. If you walked onto a process stage while they were filming the first thing you'd notice is the projected image flickers. In theater projectors, flicker is diminished by the projector's shutter utilizing multiple blades which interrupts each frame two to three times. This cannot be done during the filming of process. Edouart was instrumental in developing dual process projectors while at Paramount which allowed large process shots to be projected on the set on two seperate screens with some part of the set covering the joined area. With today's modern digital compositing being able to place actors seamlessly into separately photographed backgrounds, process has become sort of a technological dinosaur and is rarely, if ever used anymore.
The book is extraordinary in the number of splendid photos it has showing various actors and actresses together in tons of movies. One shot shows Paul Lukas being an inch shorter than 6' 1" George Brent in the film Temptation. Another photo surprised me since it shows Jon Hall standing next to 6'3" Leif Erickson and Erickson is several inches taller! I had always thought that Hall was well-over 6', but this photo shows he was barely 6' tall. Both actors are standing erect. I know Erickson was 6'3" because in the film Tea and Sympathy he was an inch taller than 6'2" Edward Andrews, the actor who was in The Trouble with Girls and who standing next to Elvis made The King not look quite six feet tall!
Hall looked tall in the old TV series Ramar of the Jungle:
Click Here
Ramar co-star Ray Montgomery seen with Hall was at least 6'.
After hunting around I found this photo on the web:
Click Here
As you can see, Hall is only slightly taller than 5'10" Dana Andrews.
The mystery continues....
Paul
said on 20/Apr/06
Frank2, I occasionally listen to Old Time Radio on XM Satellite Radio. Without giving away her identity, would your Mom be on any of the shows they run? I hear a lot of Benny, Suspense, and Boston Blackie. They occasionally play Hope, but not much. Was she ever on the Rathbone/Bruce Holmes radio show? I have quite a few of those.
I'm surprised to hear that Rudy Vallee was 5'10". He looks shorter than this in Bachelor and the Bobby Soxer, but his build may make him look shorter than he was. One of my favorite movies.
Frank2
said on 19/Apr/06
Yes, my mom worked a lot with Hope. My godfather was Rudi Vallee who introduced my folks. He had been friends with both and knew they were both dating people not worthy of them. Vallee was about 5'10" and by his sixties had lost about an inch. I last saw him about five years before he died and by then he was about 5'8". Rudi was a real character. He was a notorious tightwad. One day I ran into him at the local post office and he was driving an old, banged up station wagon he had purchesed used from The National Forest Service. I could almost read the emblem which had been mostly covered with spray paint! But he was a nice man and we'd always chat.
As for Paul Lukas, I think he was about 5'11". I know redgrave was 6'2". I've seen photos taken of Lukas with others on the set of 20,000 Leagues Under the Sea and he's the same height as James Mason and a couple of inches taller than Kirk Douglas who's obviously wearing lifts. I knew Mason quite well going back to 1950. He and my dad were friends. I'm even in some 16mm sound home movies with him and his daughter Portland that my dad filmed. I read with sadness that she died, I believe only a couple of years ago and she was younger than me. Here I am nearing sixty and I've lost a lot of people that I knew who were my age, slightly older and in some cases even younger.
Tiger
said on 19/Apr/06
I looked at that photo again and even if standing up straight as can be, Lukas would be short of Redgrave. How much shorter? I'm not sure. Chalk up 2 more for Frank2. Frank2: did your mom ever work with Bob Hope? I know your dad knew him.
Tiger
said on 18/Apr/06
In the photo with Redgrave, Lukas does have his head down and is slouched a bit. How much shorter he is, if at all, is hard to tell. He is shorter than Mason, no doubt!
Mr. R
said on 18/Apr/06
By the way, Paul Lukas won an Oscar for the film Watch on The Rhine with Bette Davis in 1943, beating Humphrey Bogart for Casablanca.
Frank2
said on 18/Apr/06
I just spoke with my mom who worked with Lukas in radio back in the 40's and she claims he was about 5'11". She also worked with Orson Welles, Jack Benny and scores of the famous.
Frank2
said on 18/Apr/06
6'2" Redgrave with 5'8" Ingrid Bergman:
Click Here
My favorite role of Redgrave's entire illustrious career, that of a demented ventriloquist in the classic British horror film, Dead of Night:
Click Here
Frank2
said on 18/Apr/06
Here's Lukas looking a lot shorter than 6'2" Michael Redgrave:
Click Here
Or Tiger, do you see Lukas as being the taller of the two men? Just wondering...
Frank2
said on 18/Apr/06
I was speaking with a friend who's a huge Bela Lugosi fan and he told me he has a book on famous Hungarian actors. In it are photos of 6'1" Lugosi and 6' Paul Lukas standing together and he tells me that it's clear Lukas is slightly shorter, perhaps by an inch. He reminded me that Peter Lorre was also Hungarian. If I can borrow the book I'll scan the photos and email them to Rob to post.
Frank2
said on 18/Apr/06
I suppose Lukas is the taller one in this photo:
Click Here
Watch the movie. 5'11" James Mason and Lukas are just about the same height. That tells me Lukas had possibly lost an inch by the time of the film.
Frank2
said on 18/Apr/06
When a bio matches the actor's height as they appear with other actors, yes, I feel it's accurate. As far as Chaney goes, he looked 6'2". People who have met him all swear he was 6'2". Combining them together, I feel he was 6'2".
Flynn doesn't look shorter in any photo with Lukas. What on earth are you looking at? Have you ever watched the film? If so then please explain why Flynn looks taller in each scene he appears with Lukas.
As to who works at which data gathering source and how well qualified they are, I could tell you stories! Needless to say, much of what you read is either partially inaccurate or totally bogus. I remember the day some tour guide was taking a group of visiting Japanese businessmen on a private tour of Fox Studios. The young kid giving the tour was making stuff up right on the spot. At one point I couldn't stand it any longer and interrupted him, correcting him on the history of the building they were standing in front of. Later, he came by my office and thanked me inquiring if I would help them correct much of the erroneous info they had on the lot. At one time I was thinking of writing a book on the history of the studio and had gathered tons of info,some written, but much of it from talking with those who had worked there during the Golden Age as well as many photos.
I can walk into any bookstore, go to the film section, pick up a random book and start reading and many times just after reading a few pages I discover errors. Just because something is documented doesn't make it absolutely correct.
Tiger
said on 17/Apr/06
Frank2: are you sure that the bio that you read on Lorre is accurate? It is not written by an uninformed kid who was given his info by a studio or press agent? You BELIEVE Chaney was 6-2; that doesn't mean he was. Do you believe that he was 6-2 because it "fits" your point of view?
Tiger
said on 17/Apr/06
The authors of these references are well-read veterans of the entertainment and media fields. They are hardly kids. They also reference many newspapers and Hollywood trades, in addition to interviews, when gathering their data. Lukas, in 2 of the 3 photos with Flynn, appears shorter. How do you explain the other 2 where they are the same height? I accept what people tell me if it makes sense. I don't always believe everything I hear! It seems there are often times when you are changing heights to fit what you "remember".
Frank2
said on 17/Apr/06
I clearly see at least an eleven inch difference. That makes Cheney 6'2" which I believe he was. Lorre's character is clearly stated as being 5'3" in the film Arsenic and Old Lace. I remember reading a bio on Lorre that listed him at that height. Plus he looked to be that height in all of his films.
Frank2
said on 17/Apr/06
All the same, Lukas was 6' even. If he was 6'2" then Disney was 6' and Peter Lorre was 5'5". And those photos with Flynn and Lukas show at least a two inch difference. This si especially true with the new one Rob posted. I showed them to several people without saying anything, but "tell me who looks taller" and in each case Flynn was picked. Then all one has to do is watch the film they were in together. Lukas is two inches shorter. Or maybe Flynn was 6'4"! I actually believe Flynn was about 6'1" and not 6'2" so perhaps Lukas was only 5'11".
Give it up Tiger. Try to accept what people are telling you, not what's printed on the nearly worthless IMDb. And the Hooray for Hollywood is a joke. So is the Movie Encyclopedia. They'll all written by young kids who don't have a clue. They do their research by reading official studio and press agent's bios. Most are dead wrong. Much of what was written up on actors was pure hokum.
[Editor Rob: speaking of Lorre, the 5ft 5 is in a biography of him ;-)

chaney jr and lorre]
Tiger
said on 17/Apr/06
IMDB, Filmbug, 'Movie Encyclopedia', and 'Hooray for Hollywood' all list Paul Lukas' height as 6-2. I know that Frank2 posted a couple photos of Lukas and Errol Flynn to the site (the Elvis page) and said that Flynn was two inches taller. There is no way he is two inches taller in those photos. Flynn and Lukas both appear to be 6-2.
[Editor Rob: yeah, it was the pic on this page I think, one at bottom and top left corner. I will keep an eye for any film Lukas is in soon and come back to this page, I know he might look shorter than flynn in some pics like this one but I'll try to see the film]
Frank2
said on 17/Apr/06
Now that's about on target. No way was he ever 6'2".