Paul Muni's Height
5ft 9 (175.3 cm)
Austrian-American actor best remembered for roles in films such as Scarface (1932), The Life of Emile Zola, The Story of Louis Pasteur, I Am a Fugitive from a Chain Gang, The Last Angry Man, The Good Earth, Commandos Strike at Dawn, Juarez and Angel on My Shoulder. In a 1938 publication it described his statistics as: Height 5ft 9, Weight 155 pounds.
You May Be Interested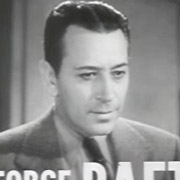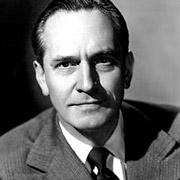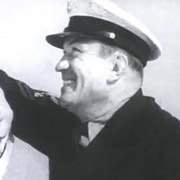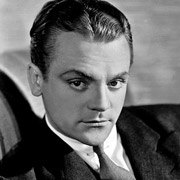 Add a Comment
10 comments
Average Guess (12 Votes)
5ft 8.31in (173.5cm)
greg lehmann
said on 19/Oct/18
Paul Muni was about 5'71/2". If you ever watched I Am A Fugitive From A Chain Gang,Muni screamed "I STEAL!" to 5'2" Glenda Farrell at the end of that movie. Although that movie,his 1936 Best Actor Oscar winner The Story Of Louis Pasteur,and The Life Of Emile Zola are the "Triple Crown" of this 1930's German actor's best movies,my standout Muni venture came as 1955 What's My Line? mystery guest playing the violin to provide the "yes" and "no" answers for the panel,since he had a very thick heavy German accent. (He was German.) After Ralph Bellamy nailed Muni,Ralph told Muni,"I hope future generations of movie fans will recognize how great you were!" Sadly,Muni is not given much esteem,but the three WB movies I mentioned were his best movies,along with 1932's Scarface,Juarez,with Paul as Benito Juarez,Mexican president during our Civil War,and The Good Earth. Like I mentioned four years ago about Mr. Muni,not many people want to see his movies because they're tricky to find on DVD or not shown on TV much now. But when I've seen Paul Muni,he was one of WB's "kingpins" of the 1930's. He was CLASS and QUALITY we need MORE of now,but you seldom see!
Sam
said on 15/Dec/14
Chain Gang is probably Muni's best performance IMO, very sympathetic and intense, the "I steal" at the end hits hard.
wishbone
said on 3/Dec/14
One reason I feel Paul Muni is underrated as an actor was that he did not make a lot of movies. (It's also easy to mispronounce Paul Muni as Paul Newman,yet Newman made great movies,too.) Although Muni did not make many movies,what few movies Paul did make were "class" movies with quality so sorely missing with many of today's movies. But just watch how in I Am A Fugitive From A Chain Gang (happily arrived Dec.12) Muni screamed "I steal!" to Glenda Farrell in the end. That is class! As to which Scarface is better,matter of opinion,yes,but my vote goes to Muni's version. He did great in The Life Of Emile Zola,Juarez,The Good Earth,and The Story Of Louis Pasteur,his fine Best Actor Oscar winner. (Just wish I could find the DVD of Muni's Oscar winner!) As I mentioned with Edward G. Robinson on Celebheights,people just don't take the time today to watch QUALITY movies,but Muni made some great ones! (Favorite Muni movie: The Life Of Emile Zola.)
Sam
said on 8/Oct/14
As a performance, I think I slightly prefer Pacino's, but as a film, I actually like Hawks's film better than De Palma's. Both were quite topic for their time period, De Palma's obviously has the biggest influence since it is huge among gangsta rappers.
Arch Stanton
said on 4/Oct/14
Both were very good Sam but I think I prefer Pacino's Scarface as it came really at the right time especially with the drugs from South America and all that.
Sam
said on 29/Sep/14
Arch, I think you're back from a hiatus, I asked what do you think of Muni's vs Pacino's Scarface?
Sam
said on 19/Sep/14
One more credit please, The Last Angry Man
Arch Stanton
said on 17/Sep/14
That'll do. Saludos!
Arch Stanton
said on 16/Sep/14
Not bad, he starred in 25 films and had 1 Oscar win and 5 nominations! He was superb in The Story of Louis Pasteur and The Life of Emile Zola (which won Best Picture in 1937) especially, although Scarface and I am a Fugitive are classic performances too. I'm not sure what I guessed earlier but I don't think he even looked a legit 5'10 as listed. I think I remember even questioning 5 ft 9 once on here, can't remember where it was, but the last film of his I saw (Fugitive) he did look around this. Much appreciated listing anyway!
Arch Stanton
said on 16/Sep/14
Thanks Rob, but you've missed his most prominent roles aside from Scarface: The Life of Emile Zola, The Story of Louis Pasteur and I Am a Fugitive from a Chain Gang (all Oscar wins or noms) should all come before The Good Earth. The Last Angry Man also more worthy of a mention as an Oscar nom role.