Victor McLaglen's Height
6ft 3 (190.5 cm)
British boxer and actor best remembered for roles in films such as The Quiet Man, The Informer, She Wore a Yellow Ribbon, A Girl in Every Port, Fort Apache, Gunga Din, What Price Glory, The Lost Patrol and Wee Willie Winkie. In a 1941 article he was described as
"six feet, two and one-half"
and regularly got called 6ft 3 in the press. He came from a family of 7 brothers, all 6ft 2 plus and his own son - a director - (
With John Wayne
) was said to be 6ft 7.5.
You May Be Interested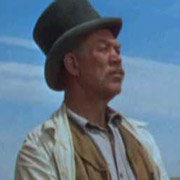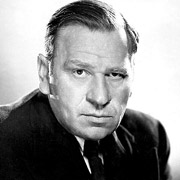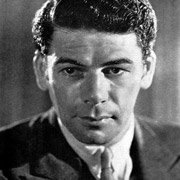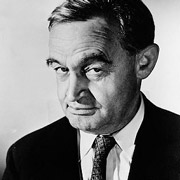 Add a Comment
28 comments
Average Guess (16 Votes)
6ft 2.27in (188.6cm)
Rampage(-_-_-)Clover
said on 30/Apr/20
I'll settle on 6ft2½-3
Average guess is too low for him
Tall In The Saddle
said on 31/Jan/20
I posted before re this not sure why is didn't submit.
I knew this episode once existed. I've periodically checked in the hope that it would one day be uploaded. Took quite some time but I checked in just recently and VOILA!
This is GOLD. Vic is 67 yo but still tall, robust and enthusiastic, a highly believable 6'3" peak. I love the playful sparring and rough housing with his brothers. From a genetically tall line, brothers tall, ancestors tall and the live appearance of his own son, famous director Andrew V. a self proclaimed 6'7". Amazing life. I'm sure there are more than a few embellishments but more than balanced out by equally impressive facts.
If someone told you they once fought the GREAT Jack Johnson way back when you likely wouldn't believe them if it was only based on their word. Fortunately, the fight is listed, there is a photograph and both Johnson and McLaglen's own reference to same in later years. The fact was, in that era, a lot of fights that did occur weren't necessarily recorded. Vic only erred in saying it was 10 rounds, all sources state that it was a 6 round bout. Mind you, the bout was some 44 years prior to the taping of the episode so an innocent mis-recollection is highly likely.
Johnson was reliably listed as 6'1/4" and often comparably described as being a shade over 6 feet and it stands up to all comparisons. IMO, the young McLaglen dwarfs Johnson in all respects, and is that much bigger than the touted "giant" of the day, former Champ James J Jeffries who Johnson defeated the year following his bout with McLaglen which is also sometimes listed as an exhibition.
Anyway, enjoy.
Victor Mclaglen THIS IS YOUR LIFE 1953
Click Here
Neelasish Send Roy
said on 10/Mar/19
He would be 6'3" at peak.
Mark Harrison
said on 5/Jul/18
McLaglen was 6'2.5".
Rabindra sankar sen roy
said on 23/Jun/18
He is solid 6'3" with john wayne who was 6'4" at that time or even below.
jock
said on 29/Jan/18
all British army recruits where measured for height in their medical,
Richard
said on 27/Dec/17
McLaglen clearly wasn't 6'4" as he was shorter than John Wayne.
In real life he was said to be even more anti-Semitic than Ward Bond.
Rampage(-_-_-)Clover
said on 22/Dec/17
I'm sure he also was described as high as 6ft4
James
said on 9/Nov/17
He was never measured when he joined the army, he just gave his height as 6'3".
Rampage(-_-_-)Clover
said on 11/Jul/17
Rob, why isn't he being given 6ft2½?
berta
said on 9/Apr/17
if one article says the specific number 189 i guess he was that height. could be this to but why cliam 189? BUt you never know my grandfather was 187-188 and thought he was 182 tall because he was measured to that when he was a teenager
Jock
said on 1/Mar/17
James, he was 6-3 in his prime, British army records do not give false heights,
James
said on 27/Nov/16
McLaglen was 6'2.5" at his peak, but by the late 1940s he was exactly 6'2".
James
said on 21/Oct/16
He was 64 when "The Quiet Man" was filmed in 1951.
movieguy
said on 11/Apr/16
There is a picture of him at the time he fought Heavyweight Champion Jack Johnson in an exhibition. This was before he became an actor I think. He has an incredible athletic looking physique very different from the older famous actor. If you search for it you will find it hard to believe it is the same guy.
Jock
said on 18/Nov/15
In the British army medical records he was listed at 6-3, obviously lost height over time.
Rampage(-_-_-)Clover
said on 4/Nov/15
Rob, maybe 6ft2¾(190cm) could be more on the money?
He's been described at both 6ft2½ and 6ft3. Looked an exact 1in below John Wayne (6ft3¾)
Bruno
said on 11/Jan/15
I think this is the pic with Clint. CE is a lot closer to camera and looks as tall as Andrew.
Click Here
;-CHISUM-AND-THE-WILD-GEESE-AMONG-HIS-CREDITS.html
Arch Stanton
said on 14/Nov/14
Rob I have a quote from the Washington C.H Record-Herald dated 14 May 1969 which in his prime describes him as six feet three inches and 215 pounds and mentions that he was the shortest out of five brothers. Can you add that? Later on he looked heavier of course but that was his weight when a younger man, it's mention in a few other papers too from the 30s.
[Editor Rob: I lost a page which I think he had claimed 6ft 4...but can't find it.
I saw another quote which described him as 6ft 2.5 which I think isn't impossible. I added mention of his son as he was extremely tall aswell.]
Gonzalo
said on 13/Nov/14
Nice addition. Very big and imposing man. He was great in The quiet man. 1`91 for him is accurate.
Sam
said on 11/Nov/14
Looks maybe 20-30 pounds lighter in the photo than he did by the time of The Quiet Man but I guess he looks a bit like Jones. I'd agree on an inch under Wayne, who is listed 6'3.75". However, I'd guess by the late 1940s-early 50s movies Wayne and McLaglen did together, McLaglen would probably have lost a bit with age and 6'3" is quite believable at peak. There's a photo with McLaglen and Lon Chaney and McLaglen looks enormous. Also, I posted a pic where he's at least 4 inches over Boris Karloff in The Lost Patrol.
Arch Stanton
said on 11/Nov/14
Vinnie Jones's granddad is a possibility :-)
womble
said on 10/Nov/14
Wow, i thought this was Vinnie Jones at first-looks just like him.
Sam
said on 10/Nov/14
There's a photo of McLaglen with his son Andrew and Clint Eastwood in one of McLaglen's last roles and he appeared to have lost a fair deal of height after The Quiet Man I think. Hard to believe he was 66 years old in The Quiet Man!
Gonzalo
said on 7/Nov/14
Very big man. He looked that height and was listed that height when he was a boxer, I think
Shadow2
said on 7/Nov/14
Victor's son was Hollywood film and TV director Andrew V McLaglen who was 6' 7" himself. Andrew, who died recently, often worked with John Wayne and James Arness. Andrew told the story of how he was rejected for war service because of his height, but Jim Arness, the same height as him, was not. Andrew directed Victor in his last acting role, a TV western guest spot in the late 1950's.
Arch Stanton
said on 6/Nov/14
Nice one, thanks. Well, anything in 6'2.5-6'3" range was likely.I thought he looked exactly an inch shorter than Wayne.
Sam
said on 6/Nov/14
Pretty good listing of his best stuff, but could you the following?: A Girl in Every Port.