Ward Bond's Height
6ft 2 (188 cm)
American actor best remembered for film roles in The Searchers, Rio Bravo, The Quiet Man, Fort Apache and tv show Wagon Train. Whilst at USC, on the football roster he was listed
As 6ft 2 and 195 pounds
.
You May Be Interested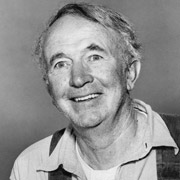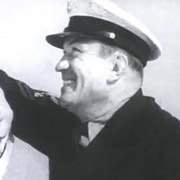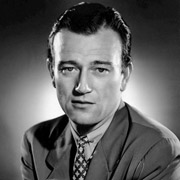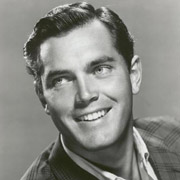 Add a Comment
37 comments
Average Guess (13 Votes)
6ft 1.46in (186.6cm)
Halb
said on 3/Jul/20
Google has him
At 185cm.
Rampage(-_-_-)Clover
said on 11/Mar/19
Could look 188-189cm at times
Rampage(-_-_-)Clover
said on 10/Mar/18
A bit shorter than Victor McLaglen
Richard
said on 31/Dec/17
He could look 6'1.5" or 6'2". Good character actor, terrible person.
Rampage(-_-_-)Clover
said on 22/Dec/17
Average guess is totally messed up
Editor Rob: I'm sure you can guess which visitor lowballed Ward as 6ft...
James
said on 5/Feb/17
He was a very controversial figure in Hollywood.
Rampage(-_-_-)Clover
said on 9/Aug/15
Legit 188cm guy, possibly nearer 189cm.
Sam
said on 24/Jun/15
There's a chance that Bond was 6'1.5"-6'1.75" range, edged out perhaps by Ben Johnson & by Error Flynn who Rob has at 6'1".
Hypado
said on 16/Feb/15
Ward Bond's height is 6ft 2in (188 cm)
One of the best actors for me.
Shadow2
said on 5/Dec/14
Agree Gonzalo, there's no way Bond could have "naturally" measured up to Gary Cooper (who was a very strong 6' 3" presence) in that screen shot. Obviously Bond sometimes, but not always, wore lifts to match up to his taller co-stars. Just like Stewart Granger did in some of his movies. That's Hollywood.
Gonzalo
said on 3/Dec/14
I haven´t seen Gypsy Colt so I can´t talk about it. Van Cleef looked clearly shorter than Wayne in Liberty Valance, more or less the same difference as Bond next to Wayne. It´s true Bond looked short next to Sterling Hayden, around 10 cms. I think Bond was around 1`86 and in some movies (The unconquered) wore lifts. Check it out
Click Here
Shadow2
said on 3/Dec/14
There's also a 1954 movie called "Gypsy Colt" where Bond seems about two inches shorter than Lee Van Cleef (normally 6' 2") who is using obvious thick heeled boots to be 6' 3" in his "villian role".
Sam
said on 1/Dec/14
It's possible he was 6'1.5" or 6'1.75" rather than a full 6'2". Sometimes he could give a taller impression on-screen though.
Shadow2
said on 29/Nov/14
There's several photos on-line with Bond and 6' 5" Sterling Hayden and Bond is consistently four inches shorter than Hayden. Jumblejim (actor and respected film historian Jim Weaver) had Bond originally at 6' 1.5" in the excellent biography he wrote, and this matches up with Errol Flynn and Bond in that end scene of "Gentleman Jim" where 6' 2" Flynn is the taller. Comments anyone?
Sam
said on 28/Oct/14
Another try on the last picture.
Click Here
Sam
said on 27/Oct/14
Next to Jimmy Stewart (although Stewart is dropping height a bit):
Click Here
With Henry Fonda;
Click Here
With Clark Gable:
Click Here
With Gary Cooper and Anthony Quinn (but Cooper is standing straighter than the other guys):
Click Here
With John Wayne (and John Ford in the first):
Click Here
Click Here
Click Here
Click Here
He for sure was around 6'2", he could look even a cm or so above it. The only thing that it's hard to reconcile is with Errol Flynn seeming to edge him out but this lower quality photo shows that w/ Bond upright, there's not much between them and Flynn could be wearing bigger heels.
htp://tinyurl.com/k5rleu5
Jake: 1.84 m- 1.85 m
said on 25/Oct/14
He looked pretty close to Wayne in The Searchers in early scenes at the house. He could pass for 189 cm. What do you think, Arch? Also, The Searchers is such a terrific film!
Ed T.
said on 17/Aug/14
Erroll Flynn looked to be about an inch taller than Bond in Gentleman Jim.
Maybe Bond was closer to 6'1".
Sam
said on 2/May/14
In the 1950s, a lot of Westerns starting exploring the violent psychologies and increasingly complex nature of their heroes, Anthony Mann & Budd Boetticher were the masters of this kind of western, but even John Ford got into it. In plot and style, A Man Alone sounds pretty Boetticher-like.
Arch Stanton
said on 30/Apr/14
A Man Alone had quite an edgy quality to it and atmosphere/tension which was impressive.
Arch Stanton
said on 30/Apr/14
Very good I thought. It stands in my memory actually as right up there with some of the better known 50s westerns although in comparison to some of John Ford's pictures of that period it clearly had a lower budget and wasn't visually as impressive but it's unfair to compare to a master like Ford. He also directed Lisbon with Maureen O Hara and Claude Rains.
Sam
said on 30/Apr/14
I had no idea Ray Milland ever directed anything. How well directed was it?
Arch Stanton
said on 29/Apr/14
A Man Alone doesn't seem to be on the web, or not on the common sites. I think I saw it on Film 4 about 9 months back.
Arch Stanton
said on 29/Apr/14
Sam " I haven't seen Mister Roberts, My Darling Clementine, Young Mr. Lincoln or Fort Apache in a few years"
I've seen all except Mister Roberts in recent months which I aim to watch within the next week.
It's worth checking out A Man Alone Sam. It's a good one.
Sam
said on 28/Apr/14
Bond is the credited actor with the most films in the AFI Top 100, with 4, not counting prolific uncredited bit players. Never heard or seen that Man Alone movie, but it wouldn't be surprising Leone including a homage to a 50s Western presumably obscure even by the next decade.
Bond co-starred w/ Henry Fonda in a few Ford joints, I haven't seen Mister Roberts, My Darling Clementine, Young Mr. Lincoln or Fort Apache in a few years, but I think Fonda and Bond were close in height. Then again, I don't think he was that much under Jimmy Stewart in It's A Wonderful Life.
Another Bond story I recall from that John Ford biography (Print the Legend) is that (the married) Ward Bond became infactuated with Vera Miles during the filming of The Searchers but shockingly she rejected his advances (which apparently included streaking his paunchy self in front of her).
Arch Stanton
said on 26/Apr/14
A Man Alone, rather than The Man Alone.
Arch Stanton
said on 25/Apr/14
I'm usually pretty good with recall and most films but occasionally I might confuse a lot of the generic 50s westerns for obvious reasons. There were a LOT of very similar western films produced during that period.
Arch Stanton
said on 25/Apr/14
I keep confusing films. I think actually the one I'm thinking of is The Man Alone. The one I saw Ward played the father of Milland's (I twas thinking Cooper) love interest and there was a scene in it similar to the one in A Fistful of Dollars with crying in the town centre and I recall something in a church and a dodgy minister. I'm pretty sure it was Man Alone but I could have sworn it was Gary Cooper not Milland!
Sam
said on 24/Apr/14
Haven't seen On Dangerous Ground in a long time, actually forgot Bond was in it. Boy, if Ryan was aggreviated by John Wayne's political baiting, I bet he despised Bond, as Bond was an infamously outspoken right-winger, John Ford's biography describes Bond as a political "bull in a China shop". Also, don't know why "Michael Morrison" (what I believe Wayne was calling himself instead of Marion) is absent from their rooster, elsewhere on the USC site they boast about him as an alumni and he went there on a football scholarship.
Back to height, Bond for sure always looked pretty consistently about 2 inches shorter than Wayne and Wayne was similar to Ryan in The Flying Leatherneck.
Click Here
Gonzalo
said on 24/Apr/14
I thought John Wayne also played football for USC. But I can´t see his name and data here
Click Here
Gonzalo
said on 24/Apr/14
Bond was a tall man, that`s for sure. But I am not sure he was 1`88. In the movie On dangerous ground he is towered by Robert Ryan who was 1`93 at the most. And Bond looked small in Johnny Guitar next to Sterling Hayden. There are also pics of him next to Errol Flynn in which Flynn looks taller. He was a couple of inches shorter than Gary Cooper (not in the movie Unconquered in which, to my surprise, he looked as tall as Cooper). All in all, I see him more at 1´86.
Brad
said on 22/Apr/14
6-2 and a half. Met an old guy who gripped on Wagon Train, even his coffee was Gleason variety: gin & tonic. Like Doug McClure, film him early and often.
Sam
said on 22/Apr/14
I seem to recall from Gentleman Jim that Flynn and Bond look similar although Flynn does seem a little taller in that one photo. Back in his brief role in Bringing Up Baby, Bond stands next to Cary Grant and looks more than an inch taller than him. Maybe he wore more generous heels at times than other actors (not saying, at his size, that he would wear lifts, plus he was a character actor not a movie star).
Arch Stanton
said on 22/Apr/14
Click Here
Flynn looks as if he edges out Bond there though. Perhaps this is accurate, but it makes me question some of the other listings now!!
Arch Stanton
said on 22/Apr/14
I dunno I've been watching Bond for a while and have been seeing how he fares next to most and I always thought 6'2.5" was a good shout. He always looked between 1 and 2 inches shorter than Wayne and in Blowing Wild I think it was he was barely shorter than Gary Cooper. If he was 6'2" flat it certainly makes Victor Mature's 6'2" listing look questionable.
Arch Stanton
said on 21/Apr/14
Ward actually looked an inch taller than Victor Mature in My Darling Clementine.
Arch Stanton
said on 21/Apr/14
Thanks Rob but I think he's a tad too low. He looked about 1.5 inches shorter than the Duke, was about the same height as Errol Flynn and was definitely taller than Victor Mature. 189 would fit him better.
[Editor Rob: on the rosters they didn't seem to have fractions, so it is always possible to have been a fraction over 6ft 2]