Walter Brennan's Height
6ft 0 (182.9 cm)
American actor best remembered for roles in films such as Rio Bravo, My Darling Clementine, Red River, The Guns of Will Sonnett, The Westerners, Sergeant York, Bad Day at Black Rock, Kentucky and TV series The Real McCoys. He has been described as tall as 6ft 1 before.
You May Be Interested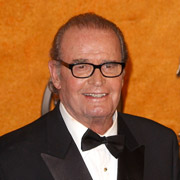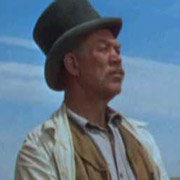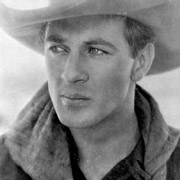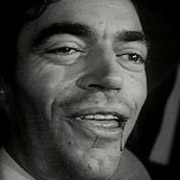 Add a Comment
20 comments
Average Guess (17 Votes)
5ft 11.38in (181.3cm)
Tall Sam
said on 15/Mar/18
In some stills from a Frank Capra book I glanced at, Brennan looked the six foot mark near Gary Cooper in some of them.
Sam
said on 29/Oct/15
Brennan near his peak by Spencer Tracy, I think he looks around 182 cm but could have a terrain advantage as it an outdoor shot.
Click Here
(Let me know if the google url shortener works here)
Larry
said on 20/Sep/15
Brennan was 5'11".
Steve
said on 7/Jan/15
A revealing photo. In it we see (left to right) Walter Brennan appearing at least two inches taller than 5'10" Robert Taylor, four to five inches taller than 5'8" Charles Laughton, and the same ratio with 5'8" Brian Donlevy.
Click Here
I think Brennan was at least 6'. he could have been 6'1". He fooled a lot of people because being the great character actor he was he purposely downplayed his height by not standing erect, even purposely stooping down. I remember in The Princess and the Pirate he made himself look so short that Bob Hope towered over him and Hope in his prime was barely 5'10".
Sam
said on 30/Dec/14
He has an advantage as he's closer to the camera, but Brennan still looks pretty tall near James Garner in the late 50s here.
Click Here
Arch Stanton
said on 8/Nov/14
Watch the scene leading up the battle or end of it towards the end, Brennan looked 3-4 inches taller in one scene!
Sam
said on 7/Nov/14
I didn't think Brennan made Dean Martin look a weak 5'9", if anything I thought the difference was max 1 inch...I might need to re-watch.
Arch Stanton
said on 4/Nov/14
That's what I thought too Sam! Although in Rio Bravo Brennan did make Dean Martin look even a questionable 5 ft 9 and John Wayne didn't really even look a proper 6'£ in The Big Trail, more 6'2" range in mocassins.
Sam
said on 4/Nov/14
1.5 inches taller than Montgomery Clift that is.
Sam
said on 4/Nov/14
Watched a few minutes of Red River last night, he looks maybe 1.5 inches taller than and in some scenes can look within 3-4 inches of John Wayne...I think it's one movie that Wayne is distinctly not wearing big boots or shoes and at times only looks a strong 6'3" guy, like in The Big Trail. In Rio Bravo, I believe the difference between Brennan and Wayne is bigger.
jtm
said on 2/Nov/14
a weak 6''0
Arch Stanton
said on 2/Nov/14
I loved his voice most of all!!
Arch Stanton
said on 2/Nov/14
I thought 5'11.5" might have been a reasonable shout but I'd lean more on 182-3 than 180-1.
Arch Stanton
said on 1/Nov/14
He was yup. My personal favourite of his is The Westerner though.
Rampage(-_-_-)Clover
said on 1/Nov/14
The looks a bit like Christopher Waltz's character in Django Unchained.
Sam
said on 31/Oct/14
Arch and Rob, if you saw it, wasn't he amazing in My Darling Clementine? Brennan was usually a warm presence but he was blood-curdling cast against type in that, you really believed he'd be the kind of guy to shoot people in the back. It was Brennan's sole film w/ John Ford, like most actors, Brennan detested Ford's foul attitude & unlike most was fed-up enough to never work w/ him again after just one film.
Sam
said on 31/Oct/14
Yes, thanks! In pictures like this one (although Brennan is closer to the camera than Fonda) and the only I linked with his standing upright with Spencer Tracy, I guess six feet is easy to see. He may have exaggerated his slouch and limp as the lovable old coots to effectively make John Wayne look near 5 inches bigger in their films together.
Gonzalo
said on 31/Oct/14
Amazing actor. He looked like a six footer.
Arch Stanton
said on 31/Oct/14
Rob can you add Red River too?
Arch Stanton
said on 31/Oct/14
Thanks Rob!! Yeah I always thought he looked more 6 ft than 5'11 in his prime. He did look 6 ft next to John Wayne and Gary Cooper, by later years maybe more 5'11" range though but I think peak this is about right. He actually looked a weak 6'1" next to Dean Martin in Rio Bravo!