Paul Ryan's Height
6ft ¾ in (184.8 cm)
American Politician, who has served as 54th Speaker of the United States House of Representatives. He once mentioned
"I keep my body-fat between 6 and 8 percent. [I weigh] 163 pounds. [I'm] Six-Two, so I'm a kind of a skinny guy."
You May Be Interested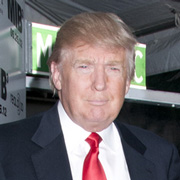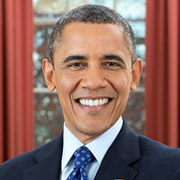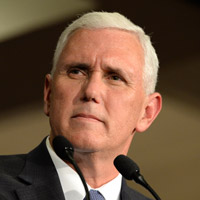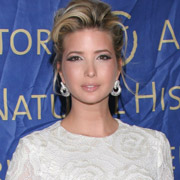 Add a Comment
20 comments
Average Guess (19 Votes)
6ft 0.95in (185.3cm)
Nik Ashton
said on 3/Nov/20
He would edge Trump out!
Vincent Caleb
said on 2/Nov/20
Paul Ryan 6% body fat? Give me a break. That is about as likely as the rock being 6-6 or Yao Ming being 7-9 LOL.
edwards
said on 31/Jan/19
i have seen him in wisconsin,he is easily 6'1.he even gives weak 6'2 impression at times.
Rampage(-_-_-)Clover
said on 20/Jan/19
A guy with his build can pass for 6ft2-3
Rampage(-_-_-)Clover
said on 20/Jan/19
I can see an argument for the full 6ft1. His build makes him look taller. Very similar to Jon Hamm
Markey
said on 1/Nov/18
He's six-foot flat.
Rampage(-_-_-)Clover
said on 29/Aug/18
Trudeau was taller than him aswell
Ian555
said on 20/Jun/18
Hey Rob I actually saw Paul Ryan in Washington DC a few days ago in the capital. He seemed to be as tall or almost as tall as me and I'm 189 measured. Could 6'2 flat be a possibility?

Editor Rob
I'd be surprised if that tall, but then stranger things have occurred.
Paul NS (6ft0.5)
said on 11/Apr/18
New photo of Ryan and Trump:
Click Here
Trump is looking 6'1" here, lol
MrFish
said on 23/Mar/18
Rob, do you see a 4 inch difference between Paul Ryan and Mike Pence?

Editor Rob
Ryan can seem close to 4 inches taller than pence at times.
Rampage(-_-_-)Clover
said on 25/Feb/18
Rob, maybe the full 6ft1 is fair?

Editor Rob
When I looked at him I felt compared to someone like Obama he didn't seem a solid 6ft 1, though of course that doesn't mean he has a chance of measuring it.
Chase
said on 26/Jan/18
Eh I think he looks 6'1 on the dot. Same height as obama.
Rampage(-_-_-)Clover
said on 20/Jan/18
Rob, how tall do you think Jeff Flake is?

Editor Rob
Wouldn't have thought under 6ft range.
Rampage(-_-_-)Clover
said on 18/Jan/18
Weak 6ft1 was my guess. I suppose you could argue that Obama looked a strong 6ft1
Don Julio
said on 18/Jan/18
That widows peak is tryin to symbolize something but I don't know what. He looks taller than rump because he has got great posture and trump is like bending over almost. Ryan is 186, trump is 184
Greg
said on 17/Jan/18
I always thought he was a legit 6'2, I would at least give him the 6'1. He never looks shorter than that.
Jake94 (5'9
said on 17/Jan/18
IDK, for that height I would expect him to weigh more than 163. I'm 5'9" and 160 and still look thin.
Easterwood 6'3
said on 17/Jan/18
Well, sometimes Obama edges him, sometimes he edges Obama. It's too close to call with any degree of certainty.
Paul NS (6ft0.5)
said on 16/Jan/18
I figure anywhere in 6'0 1/4 range to this listing could be accurate. He's a trim dude so he can look taller, but Obama usually convincingly edged him out
HonestSlovene
said on 16/Jan/18
Spot on I'd say.