Paula Prentiss Height
5ft 9 (175.3 cm)
American Actress best known for roles in The Stepford Wives, The Parallax View, Man's Favorite Sport, What's New Pussycat?, Where The Boys Are, Honeymoon Machine, Bachelor in Paradise, In Harm's Way and The World of Henry Orient. In the 60's gave her height as 5ft 9/120lbs and in a 1964 article it mentioned
"She is five feet, nine-and-one-quarter-inches tall, but despite her caloric intake, weighs only 120 pounds"
.
When I played opposite Peter Sellers in 'The World of Henry Orient' I had to do all my scenes in my stockings...sometimes actors stood on blocks while working with me.
Even though I'm 5'10", they still shot me standing on a box, with the camera positioned down low.
You May Be Interested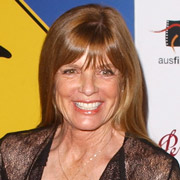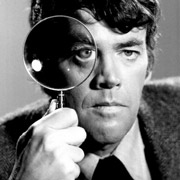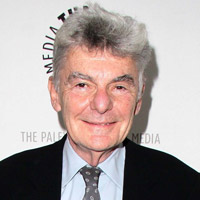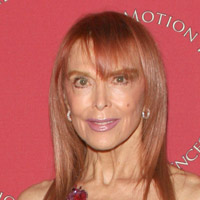 Add a Comment
11 comments
Average Guess (4 Votes)
5ft 9.44in (176.4cm)
Tall Sam
said on 11/May/20
I always forget about her but then get a little swoony about her when she pops up in an old movie, she was tall, very attractive, talented and funny to boot, I think she should have been a bigger name than she was.
James G.
said on 6/Aug/19
Surely over 5'9;"
5'9.25"-5'9.5" peak seems on the mark.
Arch Stanton
said on 28/Mar/17
I don't think they'd have made up the "quarter" part.
Arch Stanton
said on 28/Mar/17
@Rob, I think the 5'9 flat is too low, but I think you could argue more 5'9.25-5. She looked pretty decent with Rock Hudson. She has been described as 5'10 in the Benjamin quote.
Arch Stanton
said on 4/Oct/16
A bit taller than Rob's listing IMO. Rob, I think the 5'9.25 claim in 1964 might actually be accurate, she could certainly look a stronger 5'9.
charlie
said on 15/May/16
Obviously a giant of a female but i don't think she was ever that tall i think 5 ft 8 inches is best fitting for her when she was in where the boys are. I was never really a fan of her i guess her height was a little of a turn off for me. The other female actors in where the boys are were more my par.
Arch Stanton
said on 22/Jul/15
Rob see 60s minutes range, especially 67:24 where she's barefoot next to Hudson
Click Here
Arch Stanton
said on 22/Jul/15
@Rob, could you buy maybe 176cm for her? I got a good look at her with Rock Hudson in Man's Favorite Sport? and thought she pulled off looking only about 6 inches shorter in moderate heels stood side by side in the lift scene, which if you consider Hudson might have been in 6'5.5-6'6 range in shoes it points to a stronger 5 ft 9. She was only a few inches taller than Maria Perschy though, who had to have been pretty tall herself, I think they were intentionally cast for their height. With a guy as big as Rock Hudson they often selected tall actresses so he'd look more normal! Doris Day could look almost as tall as Paula with him. Paula was also in a few films with Jim Hutton I think for the same reason, they were the tallest male and female for their studio at the time. She's good fun to watch, I'll see some more of her earlier 60s films anyway and see if I can get some good comparisons.
Sam
said on 5/Jan/15
I thought she didn't have a page & was going to request one!
Here w/ Bob Hope:
Click Here
w/ Rock Hudson:
Click Here
w/ Ursula Andress:
Click Here
w/ John Wayne:
Click Here
w/ Peter Boyle:
Click Here
w/ Warren Beatty:
Click Here
w/ Jack Lemmon:
Click Here
She could look more 5'8.5" at times, I feel like 5'9" was a rounded-up number. She was quite sexy in her heyday, another one you could accidentally stumble into nudes while g searching!
Mr.V
said on 9/Nov/11
Paula is tall . I always heard that she was 5'10" and that she often got paired with Jim Hutton because she was the tallest female contract player of her time . In the show "He & She" they kept her in flats 99% of the time , yet she looked same height as 5'10" Jack Cassidy , 2 inches taller than 5'8" Larry Storch , only 1 shorter than 5'11" John Astin , same height as 5'10" Mariette Hartley , about two inches shorter than 6' Fernando Lamas etc.. And she certainly didn't look short compared to 6'3" Kenneth Mars or her 6'2" husband , Richard Benjamin . She seemed to be every bit of 5'10" . If she said 5'9" , I think she was modest .
Regus
said on 5/Oct/06
Yeah I can remember seeing a TV movie w/ her and Loretta Swit, from '79. She was clearly much taller than her co-stars including Swit.