Jim Hutton's Height
6ft 4 ¼ (193.7 cm)
American actor best remembered for roles in films such as Major Dundee, The Green Berets, Hellfighters, Walk Don't Run, The Hallelujah Trail, Who's Minding the Mint?, The Horizontal Lieutenant and Psychic Killer.
I learned a lot from Cary [Grant]. Not so much from anything he said as from watching him. The main thing he told me was that I shouldn't be too physical - I'm 6-foot-4 and all arms and legs, so every gesture I make seems exaggerated.
-- The Courier-Gazette, 1966
You May Be Interested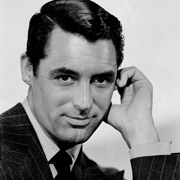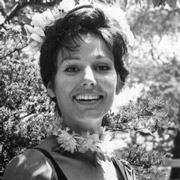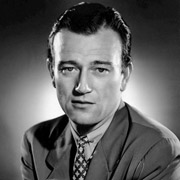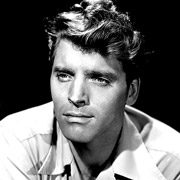 Add a Comment
29 comments
Average Guess (3 Votes)
6ft 4.58in (194.5cm)
Rampage(-_-_-)Clover
said on 7/Oct/20
Rob, is not in any way possible he was a 6ft5 that deliberately shaved off an inch?
Quite a common thing for tall guys...Rock Hudson, James Arness, Gary Cooper and others I'm sure.

Editor Rob
Some will round down, was Jim one of them...he certainly had a look of a near 6ft 5 man in films, but 6ft 4 men can look huge in film too.
Tall In The Saddle
said on 12/Mar/20
@Rampage
Yes, I agree that VP was likely down a bit by age 65 yo and def. not standing to his full potential in general as he did when younger, compounding any substantive height loss. I must admit I didn't know Troy Donahue was in and around 6'3" himself but he did look tall in Ellery Queen as reasonably compared to Price and Hutton. I've only read 6'3" as single stat for Donahue in a few short online bios, nothing beyond that. Donahue had hit rock bottom prior to that so it was nice he snagged a role in EQ.
Rampage(-_-_-)Clover
said on 11/Mar/20
Tall In The Saddle, good possibility that Price was maybe a little down from his peak by that stage
Tall In The Saddle
said on 8/Mar/20
An addendum to my previous post.
I found the full length 1976 ELLERY QUEEN episode referenced in my previous post.
Click Here
Interesting to see Troy Donahue within the first 6 mins or so. Donahue is listed as 6'3" or 191 cm. Initially, Price appears to have the edge on Donahue but when they cut to another angle which might be deceiving, it looks as if Donahue might have the slightest edge on Price. 6'1" listed Don DeFore also appears in the scene and Donahue does look a good 2" taller. Then Donahue speaks to Jim Hutton and I think you could argue for a 2" adv. to Hutton, particularly when you notice that Donahue appears to raise up a bit on his toes at the start of the scene only to come back down again before walking off. DeFore then stands alongside Hutton, DeFore looking that much shorter again than he did as compared to Donahue. I think you could argue for Hutton being 4" taller than DeFore. Lastly, there are more scenes to compare Hutton against Price with Hutton sometimes appearing 2" taller when not slouching. I will say Hutton's posture is awful, highly variable and hard to catch standing straight. At the moment, I would guess Hutton to have been somewhere between 6'4.5" and 6'5" but often appearing that bit less due to poor posture.
Tall In The Saddle
said on 7/Mar/20
A good clip to chew over.
ELLERY QUEEN 1976
Click Here
At 65 yo Price still standing tall but based on averages, some height loss assumed. Go to 3.00 and 3.25 and 3.50 to compare against 42 yo Jim Hutton. Perhaps about 1" to 1.5" adv. to slouchy Hutton? If we allow a height decrease down to 6'3.5" for Price, that would put Hutton in the range of 6'4.5" to 6'5". If we further pushed Price down to 6'3", that would put Hutton in the 6'4 to 6'4.5" range.
talker
said on 28/Jan/20
I was just watching the old Ellery Queen episodes.He was great in it,so sad he died so young.Jim towered over everybody ,you get the same feeling about his height as with Rock Hudson or Tim Robbins,looked easily a 6'5" guy.
Rampage(-_-_-)Clover
said on 14/Dec/17
Early morning he probably hit 6ft5
movieguy
said on 23/Oct/16
I think he was taller than 6'4''. Looked really lanky. In the films he did with Wayne they both looked the same height more or less but I suspect Wayne may have had some help footwear wise. Wayne always wanted to be the biggest guy on the screen.
Rampage(-_-_-)Clover
said on 15/Jun/16
6ft5 looked believable at times.
Arch Stanton
said on 21/May/16
I mean I don't think he was 6'5 flat but at times could look close to it. Overall I think in between 6'4 and 6'5 is the best shout.

Editor Rob
he could look a very tall guy in that era
Arch Stanton
said on 21/May/16
Rob, see 5-6 minutes of
Click Here
Can you see why we think he could look 6 ft 5? Looked taller than 6'4 flat I think, but slim build could account for him seeming a bit taller. Difficult to see him under 194, very tall.
Rampage(-_-_-)Clover
said on 16/Jul/15
In height and build.
194cm is definitely a safe bet.
Arch Stanton
said on 16/Jul/15
Thanks, that looks better now. He didn't look 195-196cm range with Heston but a 5cm difference at 194cm seems bang on, and fits better with Cary Grant and others. A guy with his lanky frame could look 6'5 at times, but I think you could see with Heston he was 6'4" range and not taller.
Arch Stanton
said on 15/Jul/15
Rob, do you think you could tweak slightly to 6'4.25 (194cm)? I think that would fit better. I got a good look at him with Charlton Heston in Major Dundee and near 2 inches on him, I think Heston at 6'2.5 and Hutton at 6'4.25 would fit best. He really looked a legit 194cm chap.

Editor Rob
4.25 is probably fair
Arch Stanton
said on 27/Jun/15
Me neither. Looks more like Mike Pratt than Vince Vaughn!
James B
said on 25/Jun/15
Cant see a resemblance between him and vince
Rampage(-_-_-)Clover
said on 18/Jun/15
He reminds of a young Vince Vaughn.
Nearer 6ft5 than 6ft4, IMO.
Sam
said on 16/Jun/15
Yeah, again, 194 cm is the lowest I can see, the guy too often looks a bit over the 6'4" mark.
Arch Stanton
said on 15/Jun/15
Well put it this way, I think he's the tallest looking flat 6'4" guy I can think of on the site! He just really looked too darn lanky to me, for me 194 is the lowest I can really see.
Rampage(-_-_-)Clover
said on 13/Jun/15
194-195cm range is more feasible.
Shadow2
said on 12/Jun/15
Jim was 6' 5". In "Period of Adjustment" he was four inches taller than 6' 1" Tony Franciosa, in "Hellfighters" and "The Green Berets" (his films with John Wayne) he was two inches taller than 6' 3" Edward Faulkner, and in TV's "Ellery Queen" he was an inch taller than 6' 4" Forrest Tucker who appeared in one episode. There are many other examples, and yes, Paula Prentiss was at least 5' 9.5".
Rampage(-_-_-)Clover
said on 12/Jun/15
There are no pictures w/h his son though...
Sam
said on 12/Jun/15
Maybe 6'4.25" if you're not willing to go to 6'4.5", Rob? I could see Hutton as having been the same as someone like Alexander Skarsgard.
Gonzalo
said on 12/Jun/15
Timothy Hutton´s father. I thought I read 1`96 for him
Arch Stanton
said on 12/Jun/15
Well, I did observe that in Hellfighters he only edged out Wayne, they could look similar in a lot scenes. Well watch Walk Don't Run anyway, I really though he looked in 6'4.5-6'5 range in that film, just by the impression he gave. Perhaps his lanky build made him look taller but in the jetty scene in particular I thought he was a clear as daylight 6'5".
Arch Stanton
said on 11/Jun/15
Rob maybe 6'4.5 might be fair, he definitely edged out John Wayne. I think he cold really look 6'5 with Grant though. There's one scene where they got on a boat and walking down the jetty he really looks it.

Editor Rob
I watched some scenes with him and prentiss and I'm not sure he really looked over 6ft 4 with her, although if you argue she was more 5ft 9.5 then maybe over 6ft 4 is possible
Rampage(-_-_-)Clover
said on 11/Jun/15
Rob, maybe somewhere between 6ft4-5?
He was listed mainly at the latter in most places.
Sam
said on 11/Jun/15
I thought this guy was in the 6'5" range for sure.
This book states "he was 6'5" to her 5'10"".
Click Here
However, this book describes him as "an unpolish bean pole (6'3")".
Click Here
Couldn't find a good still but he looked 2 inches taller I think than Charlton Heston in Major Dundee.
Standing here with John Wayne (albeit an older Wayne) Hutton looks an easy inch taller but could have a slight terrain advantage.
Click Here
Click Here
Looks more even with Wayne here.
Click Here
Maybe 6'4.5"?
Arch Stanton
said on 11/Jun/15
Thanks Rob but there's no way he was just 6 ft 4. Watch Walk Don't Run!!

Editor Rob
it was Grant at age 61 or so, I would be surprised if he was as tall as his younger years.