Peter Mensah's Height
6ft 3 (190.5 cm)
Canadian/Ghanian Actor from Jason X, Tears of the Sun and as Oenomaus in TV series Spartacus. He was once listed at a height of 6ft 3 and a weight of 215lbs by his talent agency.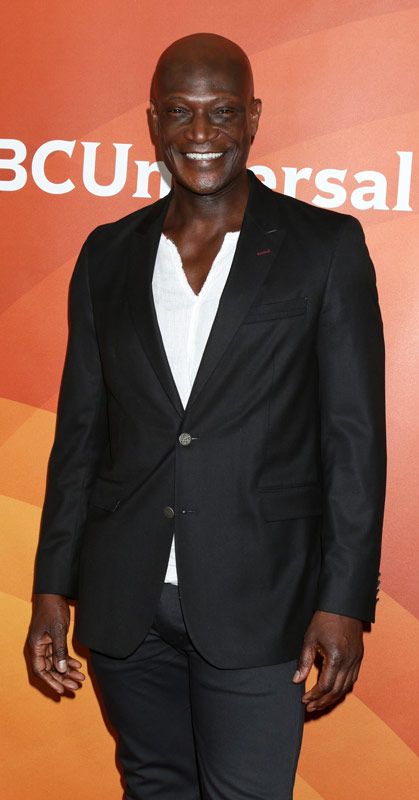 Photo by kathclick/BigStock.com
You May Be Interested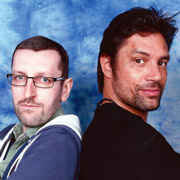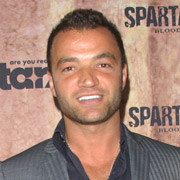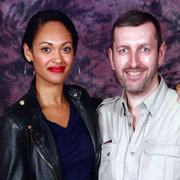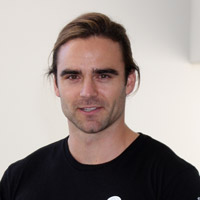 Add a Comment
23 comments
Average Guess (16 Votes)
6ft 3.3in (191.3cm)
slim 6'1
said on 9/Jan/21
Solid 6'3" at worst and could potentially be 191cm
Jkiller
said on 28/Feb/20
Strong 6'3, like 6ft 3 1/4. I'd say just above 191cm is spot on for this guy
TheBat
said on 11/Nov/18
Yeah I give him 6'3" as well.
MAD SAM
said on 19/Jun/18
Tbh he was the only best match against Jason, looked 6'5" in that movie though I'm gonna give his height at 191 cm
Myself
said on 9/Apr/18
@John 6'4 or even a 6'6 will never be a full head over a 6ft person. I am 192 cm and with 3 cm shoes i am a full head over a 170 cm shelf (so a person my height can be a full head taller than a 167 cm person) i have here at home (without shoes it is about at or just below my mouth range). (also consider my head is 26 to 26,5 cm)
You were probably over his eye range, like you should have been, unless you are under 183 cm; eye range is at least 11 cm below the top of the head, meaning that Peter's should be about 179 at maxium, probably a little less.
John
said on 28/Jul/17
6'3 is too low for him, I met him at Comic-Con, I'm 6' even and he was almost a full head taller than me. I even checked his footwear and he was wearing loafers. From chatting with him he seems like a humble guy so he probably doesn't care if people think he's shorter than he is but I thought I would post for the sake of accuracy.
Slim 181 cm
said on 13/Jul/17
100 kg, 6.5% body fat in Spartacus.
Slim 181 cm
said on 10/Jul/17
Could be a strong 6'3
Slim 5'11.5
said on 5/Jul/17
I'm go for 190.5 cm, agree with you rob, he could also be a weak 6"3 guy. Once again playing a hostile/dominant/scary character makes you appear taller.
Vecrotus
said on 27/Jun/14
I thought this guy was 6ft 4in. He looks so big next to 5ft 10in Manu Bennett in Spartacus.
Blaze
said on 14/Aug/13
191 is correct.
Phantom
said on 28/Jul/13
Always looks very tall, but not freakishly tall.
I always figured he was in the 189-192cm range.
zodiac
said on 10/Jan/12
butler is not 5'11.6'1.25 or 6'1.5.he is 6'3-6'3.5 range
jaypee
said on 27/Nov/11
dustin clare is 5'8" doesnt matter though he is still bad ass. here is a link
Click Here
perdy
said on 28/Mar/11
i would give hime 6 foot 3. he looked only 2 inches taller than butler in 300 and he is 6"1
Rikashiku
said on 15/Mar/11
It wasn't Shane who said it. Its from pics. Manu and Dustin look close to the same height. Sometimes one looks taller than the other. The same happened with Andy Whitfield.
Shane described everyone else though.
JayPEE
said on 13/Mar/11
@Rikashiku, did Shane Rangi say dustin clare is 180 cm? im kinda surprised that Dustin clare and Manu bennett are that height. On TV 5'11 is tall no matter how your build and those those guys looks a bit short to me.
Rikashiku
said on 26/Feb/11
@Guy Dustin Clare is 180cm tall. He is the same height as Manu Bennett.
@Rob, i sent a message to Shane Rangi asking how tall he and other cast members of the show were and i got a good response.
Shane Rangi says that he is 195cm tall, the same height as Peter and Antonio. Though Shanes Stunt profile has him at 194cm.
And that he is 110kg now but was 106kg on the show and 118kg before the show.
Other Cast members are all 5'8"-5'10"
Guy
said on 21/Feb/11
Rob i wonder how tall Dustin Clare (Gannicus in Spartacus Gods of the Arena) is, cause he is a lot shorter than Peter, atleast 6 inches
[Editor Rob: I'm not sure of him]
You're both wrong
said on 12/Feb/11
He is Ghanaian-British, not American or English. He emigrated to Canada some time ago. His listed height varies between 6' 3 and 6' 4
[Editor Rob: he said himself "I'm actually Canadian, but Ghanian descent" so I will put that at the top.
]
Yvette
said on 3/Feb/11
He is an English actor and is at least 6'4. Very tall, though on Spartacus he towers over those guys.
D-Lurker
said on 15/Oct/07
That'd be about right, he appeared level headed with kane hodder..don't know what he is listed here, but i read kane was also 6ft3
Penelope
said on 7/May/06
Peter is a Canadian actor, I believe. I've seen where his height is reported as 6'4" on his fansite. Which agency reported it as 6'3"? In Witchblade, I don't recall any head-to-head standing scenes between he and Anthony Cistaro (who played the role of Kenneth Irons) who is also reportedly 6'3". But from the Witchblade head-to-head comparisons, Peter seems a bit taller than Eric Etebari who is reportedly either 6'2" or 6'3".
[Editor Rob: he could be a strong 6ft 3, in other words 6ft 3.5, but simply rounds down.

This actor says he's 5ft 8 beside Mensa.

I remember him on a couple of episodes of enterprise, he had a good 4, maybe 4.5 inches on The actor in this photo with me, who incidentally looked a smidge taller than peter weller in the same episode...hmm

yes, agency: http://www.etmltd.com/html/actors/MENSAH.html]