Richard Moll's Height
6ft 8 (203.2 cm)
American actor best known for roles in TV series Night Court and as the Evil Sorcerer Xusia in the 1982 fantasy film, The Sword and the Sorcerer. Throughout his career Richard has been described as standing an imposing 6 foot 8, a height he himself has mentioned several times:
When I grew to my present 6 feet 8, people started calling me Sir.

Photo by Alan Light
It's tough enough getting work when you're 6 foot 8. I don't want to be typecast as a baldie, too.
- 1985 Chronicle Telegram
You May Be Interested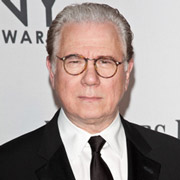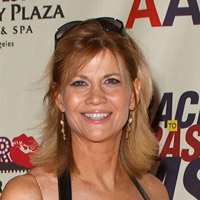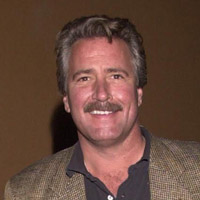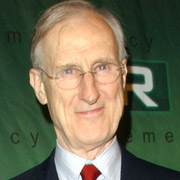 Add a Comment
42 comments
Average Guess (14 Votes)
6ft 7.93in (203cm)
Miss Sandy Cowell
said on 27/Apr/20
Blimey - I haven't seen this hilarious little snap for ages! ⏳ It always, ALWAYS hits the spot; unlocks my funny bone if you like and then all hell breaks loose!
🔐🔑....🤭😂🎶😆🤣🎶
Six foot eight. 😲
Chris Junior Hernandez 1990
said on 15/Apr/20
Apologise for the typo. I mean 6'7 1/4 now at age of 76.
tony t.
said on 11/Nov/19
He reminds me of Kane (Glenn Jacobs)
Junior Hernandez 1990
said on 29/Jun/19
Might be 197cm now at age of 76.
SwellMan
said on 3/May/19
6'8 peak, 6'7.75 now. Hasn't lost much
Nik
said on 28/Dec/18
It looks like a lot of people agree that he is 6'8"!

Editor Rob
I don't think he has a particularly big or long head for his height, which can make him seem quite a solid 6ft 8 range guy.
Sandy Cowell
said on 26/Dec/18
Well, at six foot eight, would you ask Richard if the wind has caught him gurning too much?
I wouldn't!
194cmGuy
said on 8/Apr/18
Ok Editor Rob, here's a fantasy match for you. In their prime under the stadiometer, whom would you favor: Richard Moll or Brad Garrett?

Editor Rob
I think both probably would measure very close, but if Moll said the same thing 'a little over 6ft 8' you wouldn't not believe his claim.
Rampage(-_-_-)Clover
said on 31/Jan/18
He still looks close to this today
Junior
said on 16/Oct/17
Strange.. I watch 2013 Ghost Shark in this movie he was 70 years old and he still look 6'8 as he was suppose losing some height there. I wonder he was 6'8.25" peak and 6'8 few years back and worst 6'7.75" now.
Canson
said on 21/Jun/17
Peak was for sure 6'8. Danimal is correct about larroquette. He is underlisted here as he's prob closer to 6'5". he was 194/195 minimum (saw him in an airport as a pre teen I believe) and he walked right past me and my parents and had my dad by a little bit maybe 1/2" or so. My dad was peak 6'4"-6'4 1/8 and still around 6'4" today
Sandy Cowell
said on 31/May/17
Ha ha ha ha ha! It looks as though he didn't take any notice of his mother when she told him about the wind turning his face into something silly if he kept pulling faces!
Still, he looks a lot better than many a celebrity who's paid thousands and thousands to go under the knife!
Rampage(-_-_-)Clover
said on 15/Dec/16
Rob, possibly on his way to 6ft7 today?
Editor Rob: Rampage, not seen anything of him lately, but he may well be shrinking now.
Anonymous
said on 15/Oct/16
He impresses me with how he has kept his height as he aged. Even now in his 70s, he still looks close to 6'8". He might even still be a full 6'8" on a really good day!
Rampage(-_-_-)Clover
said on 14/Aug/16
Looked 3-4in taller than Larroquette who could have been a bit over 6ft4
Sam
said on 30/Aug/15
Night Court has to be the tallest show in TV history in terms of both the main cast and having dudes like Kevin Peter Hall pop up...does Harry Anderson have a page here?
jay
said on 3/Jul/14
Who was the guy about a foot taller than him in the episode " a modest proposal"?
Sam
said on 11/Mar/14
I saw him (in two roles!) in one of the worst movies I've ever seen, Night Train to Terror, seemingly designed in it's laughable awfulness for a horror movie festival like the one I saw it at. Anyway, he was noticeably taller than 6'5" John Phillip Law in it, this listing seems right on, as well as from prior comparisons from Night Court with Laroquette (noticeably shorter), James Cromwell (shorter) and Kevin Peter Hall (noticeably taller).
jasperwasup
said on 5/Feb/14
Moll in Night Court then being in his late 40's was 6'8'' range. factoring in his modest 1.25'' shoes. so peak height i'd give him 6'7.75''202.78cm which is virtually 6'8'' 203cm. now he looks barely 6'7'' in shoes or just under it.
Ice
said on 13/Dec/12
I met him 2 years ago . He looked legit 6'8 .
Hob
said on 7/Aug/12
at first i thought 6'6. but 6'7 is possible than 6'8
Danimal
said on 8/Jun/12
He's almost 70 years old today. Not a cm over 6'7" today. 6'8" guaranteed in the 1980's/early 1990's.
Danimal
said on 8/Jun/12
Tony says on 20/Apr/11
Now here is one of the ultimate contrasts between short and tall in Hollywood.
6'8'' Moll, 6'4'' Larroquette, and a young 5'4'' Michael J. Fox.
Click Here
Laroquette at that time was closer to 6'5" than 6'4".
Danimal
said on 8/Jun/12
On the behind the scenes of Night Court, the producer of the show said John was somewhere between 6'4" and 6'6". To me, he was probably just scraping 6'5" when he had great posture. Harry Anderson was also described as 6'4" and John was noticeably taller than him. Harry may have been 6'3.5" and rounded up and John 6'4.5"-6'4 7/8" and rounded down. One thing was obvious that when 6'3" Michael Richards (Kramer) made a guest appearance on the show in late 1984, he stood side by side with John and John had a good 2" on him, if not more. John also had a good inch on then 6'4" Lou Ferrigno in the 1980's. Again, John was a 6'5" man all the way. Harry was 6'4". Mac was 6'3" and Bull (Richard Moll) was 6'8". VERY tall cast.
Tommy
said on 2/Feb/12
I read an article describing him as 6'7.5. He never did look much taller than Larroquette.
Jake T.
said on 6/Aug/11
Maybe he has lost some height but not much. I think 6'7 today.
Tony
said on 20/Apr/11
Now here is one of the ultimate contrasts between short and tall in Hollywood.
6'8'' Moll, 6'4'' Larroquette, and a young 5'4'' Michael J. Fox.
Click Here
V.C
said on 14/Apr/11
I just saw an episode of "Night Court" with special guest stars like the late Kevin"Predator" Peter Hall & James Cromwell. Those are big guys. Apparently, Richard Moll is 6'7" to 6'8" when he stood next to James Cromwell whom is a solid 6'6",he looked like an inch taller. Anyway,they are big guys. The episode was called "Nuts about Harry".
Alex5
said on 3/Jul/09
Not exactly a "controversial" height... 6'8" people look 6'8", end of story.
Duhon
said on 28/May/09
Click Here
Moll and kevin peter hall
anon
said on 27/Mar/09
if you account for the angle of that pic and you follow paul sorvinos eyeline to molls mouth, he' he comes out at about 4-5 inches taller. I dunno why people can't agree that hes 6'8". If someone says they're 6'8" then they're 6'8". If you're head and shoulders above everyone else why would you add an inch or two.
Ange
said on 19/Oct/08
Yes, this is accurate like whoa. I saw him and I was staring at his chest (IN HEELS NO LESS). I swear he seemed like 900 feet tall. Very nice and funny!
Also met John Laroquette (different time) when I was a barista during college and my head was a bit above his elbow (5'1) so I'm thinking 6'5 is bang on for him. I was wearing chucks and he was wearing some kind of non dodgy loafer.
anonymous
said on 2/Aug/08
He doesn't look much taller than 6`3 paul sorvino:
Click Here
Mike
said on 29/Oct/07
Saw him in JFK airport in April. He looked every bit of 6'8 and was by far the tallest guy in the crowd.
Brad
said on 7/Dec/06
I snuck on the Night Court stage. He was taller than I.6' 8" easy. He had a really cool early 60's Cadillac.One of those Carlo Gambino jobs. That blonde on the show was gorgeous. Amazing big 80's hair. Markie Post? Huge heels. I think it was at Warner Bros. just down from the T.J. Hooker stage. That cast had a ball doing that show all day. I hate to think doing a show with jerks in the cast.
Alex
said on 26/Oct/06
I agree with this height totally. He looks a solid 6'8.
Editor Rob
said on 11/Sep/06
Moll said in a 1985 Chronicle Telegram:
"It's tough enough getting work when you're 6 foot 8. I don't want to be typecast as a baldie, too"
supes78
said on 8/Mar/06
Moll even made a joke in the Night Court episode starring 7-footer Kevin Peter Hall about how he used to look taller too when he had hair. Funny line because Moll's character spent the whole episode feeling inferior to the much taller Hall.
TNTinCA
said on 8/Mar/06
I believe a 6'8" height for Moll. John Laroquette was apparantly 6'5" and Harry Anderson was around 6'3" TO 6'4".
Now when Moll stood next to John in several scenes, they height difference may not have appeared to be 3 inches. But keep in mind Moll was bald and John had pretty high hair.
And when Moll stood next to the doorway when announcing Harry's entrace, the top of his head was scraping the top of the doorway. Aren't most doorways at around 6'9"?
supes78
said on 7/Mar/06
My bad, here is the URL to the pic of Richard Moll with Michael Gross;
http://members.aol.com/shadoemagic/mgross/nightcourt.jpg
Even with Moll slouching a little, you can see he still has a few inches on 6'4" Michael Gross.
supes78
said on 5/Mar/06
Moll himself has stated many times that he is 6'8" tall and I've never heard him waiver from that. In the following pic, standing next to 6'4" Michael Gross (of 'Family Ties'), Moll looks a solid 6'8" tall. I think it's time to put him at 6'8" if we're going by his peak height and 6'7.5" if we're going by his height now since the guy is in his mid 60's today!
Ajoe
said on 5/Nov/05
Back in 1986,Richard Moll was on a Saturday Morning Kid's Show called "Kids Are People Too" with Michael Young.Michael was definitely a little more than 6 inches shorter than him. I think Richard's height is correct.