Rick Gonzalez's Height
5ft 8 (172.7 cm)
American actor, best known for appearing in Coach Carter, The Rookie, Pulse and as Rene Ramirez (Wild Dog) in Arrow and Ben in Reaper. On his imdb.Resume his agent (or himself) once
listed
him as 5ft 8.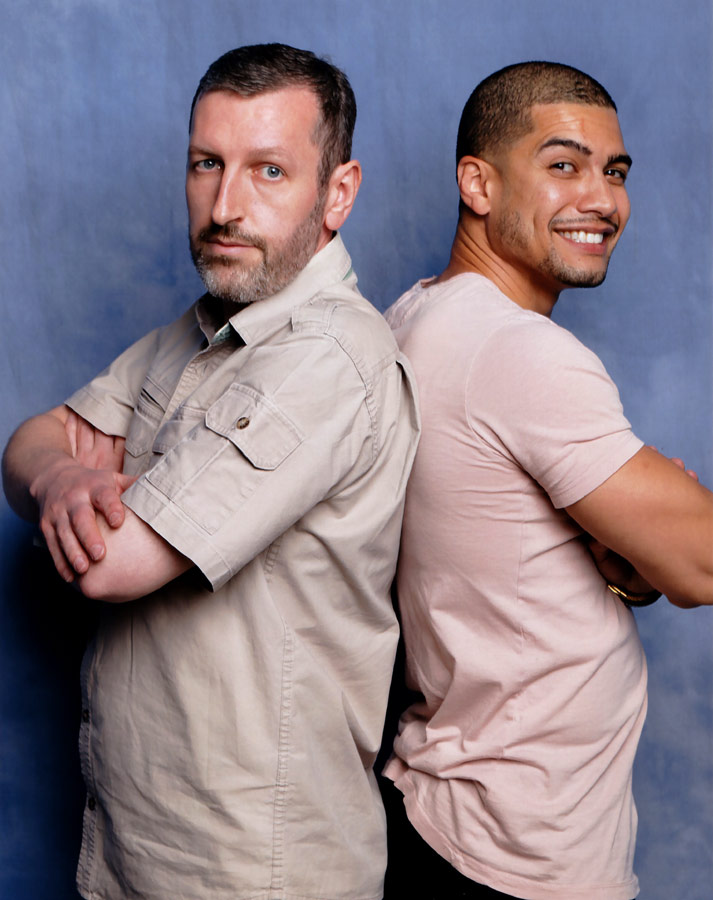 5ft 8 Rob and Rick @ LFCC 2019
You May Be Interested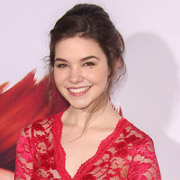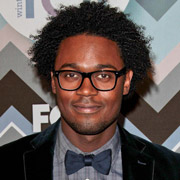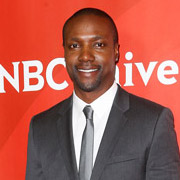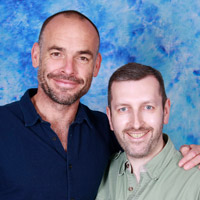 Add a Comment
38 comments
Average Guess (65 Votes)
5ft 7.64in (171.8cm)
177cm
said on 23/Jul/21
Looks 5'8" flat. At worst he could be 5'7.75"
Miss Sandy Cowell
said on 5/May/21
I'm inclined to agree with Spooner, 🥄 and Slim 6ft1.5.
I can't see Rick making the full 5ft8, unless Rob is standing at his 'getting up height' of 5ft8 and 7/8th, which is highly unlikely. 🤭
I've decided to give Ricky 5ft7.75.
📏😁📏
Spooner
said on 21/Apr/21
5ft 7 7/8 would be a perfect listing in my opinion
Slim 6'1.5
said on 19/Apr/21
Knock off the quarter inch 👍
Matthew Lean
said on 12/Apr/21
Perfect listing!
Edgar
said on 13/Mar/21
does he look a little taller than you, because his head is smaller ..? then how big is it compared to yours

Editor Rob
an average sized head I'd say in person. As for height, he is shorter up close than Colton haynes.
Canson
said on 27/Feb/21
@Editor Rob: did you get the impression you were taller when you saw him?

Editor Rob
from speaking to Rick up close he looked around my height.
Leesheff85
said on 26/Feb/21
He looks roughly the same height as john singleton in a photo. Maybe john is closer to 5ft 7 than 6 and wears thicker footwear too
2pacalypse wow
said on 25/Feb/21
172 cm. But close enough to 5'8" to claim it.
Jimuel Rodriguez
said on 20/Feb/21
how long his head was, it looked just right for his height
slim 6'1
said on 18/Feb/21
Genau
Spot on
Genau
said on 3/Feb/21
Weak 5ft8 like Andrew Scott and Whalberg
Chris Junior Hernandez 1990
said on 2/Feb/21
Rick use to be skinny like not more than 140lbs max in the past but now look like he buff up a solid 30lb of muscles.
Jake
said on 31/Jan/21
Honest claim. 5'8"
thatmanoverthere
said on 30/Jan/21
Rob appears to be a tiny bit closer to the camera, making the difference in height appear greater than it really is. If I recall correctly, Rob is a fraction over 5'8, which means this guy probably measures right at the mark
Leesheff85
said on 30/Jan/21
Definitely 5ft 8 exactly the same height as rob here
slim 6'1
said on 29/Jan/21
172-172.5
Loved his character in arrow
slim 6'1
said on 29/Jan/21
Weak 5'8"
Nik Ashton
said on 28/Jan/21
He can pull off looking 5'8" with Rob!
Miss Sandy Cowell
said on 28/Jan/21
Rick's shoulders seem level with Rob's, but Rob's larger head makes him look taller than Rick. Rob is probably nearer his morning height, or perhaps it's the angle of the picture giving Rob a slight height advantage.
Still, I'm going for 5ft7.75 😁
184guy2
said on 27/Jan/21
Rob Paul is clearly closer to the camera , 5'8 is ok
Torrinator
said on 27/Jan/21
Rob do you have camera advantage here? It appears to me that you are a bit closer which would explain why you look taller than Rick (despite his slight bit more footwear).
agnija
said on 27/Jan/21
in old School he appeared over 3 inches taller than simon helberg and with rob looks 5'8" too

Editor Rob
Been a while since I watched that film...with hair advantage he is quite a bit
taller
slim 6'1
said on 27/Jan/21
Nice photo

Editor Rob
From seeing Rick up close, I think barefoot he would manage to get near 5ft 8 as he really seemed around similar range as myself, just a little bit more footwear on his side (me Nike Arraw, him Air Max 90).
Heightist9999
said on 26/Jan/21
This is one of the worse average guesses. He is a hair under 5'8 at worst.
slim 6'1
said on 15/Jan/21
Weak 5'8" 172cm
Blanc
said on 2/Oct/20
I guessed 5'9" with Rami but this is very believable
MD
said on 7/Aug/20
He sometimes looks 5'8" to me, but then you have him with 5'6" John Singleton, and it's not clear:
Click Here
Slim 6'1"
said on 3/Aug/20
he's actually short: 171/172
Yang (5 footer 8, 172-173)
said on 17/Jul/19
I'VE MET THIS DUDE BACK IN 2012, HE ISNT EVEN TALLER THAN ME AT ALL. SEEMS LIKE LITTLE MORE THAN INCH SHORTER THAN ME DESPITE HE HAS LITTLE LONGER TORSO THAN I HAVE. MY BODY FRAME IS LIKE I HAVE LONGER LEGS WITH MEDIUM SIZED TORSOS WHILE THIS GUY HAS LONGER TORSOS AND BIT SHORTER LEGS THAN MINE.. SIMILAR RANGE WITH BROADWAY ACTOR MATT BRODERICK...
SD-5'8(172CM)
said on 28/Nov/17
I've just watched Coach Carter(Based on real life events),and it's ironic that 12 YEARS LATER,in ARROW(based on a comic book),he's playing more or less the same character;the brash,street smart,short Hispanic guy...
He looks like a strong 5'7
Samuel L.Jackson weak 6'2=
Click Here
Channing Tatum solid 6'0=
Click Here
It's ironic that Rick Gonzalez,Samuel L.Jackson and Channing Tatum all get to play comic book character i.e.superheros
Steve
said on 23/Nov/17
Looks more like 5'7 in Arrow... at most...
MrTBlack
said on 16/Dec/16
He Rob, how tall do you think Nana Gbewonyo is from Coach Carter (one of Rick Gonzalez's and Samuel L Jacksons co-stars)
Who played Jr Battle in the film? He was listed as 6'6" in college but looked closer to 6'5" in the film maybe 6'5.25-6'5.5"?

Editor Rob
MrT, not familiar with him just now.
186cm
said on 9/Dec/16
I personally think joe dinicol is 5'10.5 range. Just has hair advantage over rick Gonzalez.
Sully
said on 6/Dec/16
Perfect listing Rob , how tall do you think his Arrow co-star Joe Dinicol is?

Editor Rob
Sully, I wouldn't have thought under 5ft 11.
Peter175
said on 5/Dec/16
In some scenes with Doubleday and Chaikin, Rami can look 169. His posture is okayish imo but his shoeware in mr robot is very modest. definitely far below the one inch average. Gonzales almost towers him in one scene. I'd say Rami is near enough 5 7 though and Gonzales maybe a bit above 5 8
Click Here
Click Here
Rob, what do you think these add to his height? Not much I'd assume

Editor Rob
Peter, it is just your typical 0.6 range Converse style.
there are some, like
this guy
who think converse give 'a hair' under an inch. Obviously, since they are used to overmeasuring, that's no surprise really.
Peter175
said on 4/Dec/16
Looks more than 2cm taller than Rami Malek in Mr Robot. I would have thought 174 range or maybe Rami isn't 171...

Editor Rob
Rami's posture at times is loose, he can look at most 5ft 7 at times, but other times I think looks more than 5ft 7 flat.
Peter175
said on 4/Dec/16
Looks more than 2cm taller than Rami Malek in Mr Robot. I would have thought 174 range or maybe Rami isn't 171...