Rick Moranis Height
5ft 5 (165.1 cm)
Canadian actor, best known for films such as Honey, I Shrunk the Kids, Ghostbusters, Spaceballs, Strange Brew and Little Shop of Horrors. A 1984 article mentioned
"Moranis stands 5-foot-5½, 'But in 'Ghostbusters,' I was working to look 5-foot-2'
. He once described himself as
"5 ft. 5 in"
I tend to get parts that look like little guys only they're actually much bigger. My actual height is five foot six (a figure he later amends to 5 ft. 5½ inches) so to put it bluntly it's obvious I' not going to be offered a part that might go to Arnold Schwarzenegger.
-- The Ottawa Citizen, 1987
You May Be Interested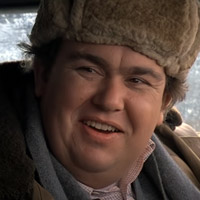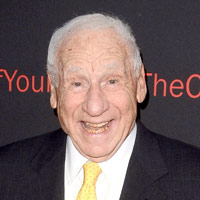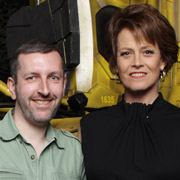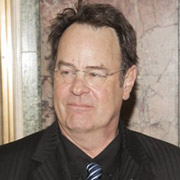 Add a Comment
41 comments
Average Guess (4 Votes)
5ft 4.38in (163.5cm)
ChaosControl 6'2.5
said on 2/Jan/21
I just found an article that calls him 5'1 is he a guy who the media downplays often? It does also say he gets listed as 5!4

Editor Rob
Moranis own claim of 5ft 5.5 isn't too bad, I think he looked at least 5ft 5 in 80's and 90's
Editor Rob
said on 11/Oct/20

I found another older quote from Rick where he tried saying 5ft 6 but seems admitted 5ft 5.5.
The Shredder
said on 14/Nov/17
Rob , he actually does claim 5'5 here ...
Click Here

Editor Rob
ok thanks, I was sure he had said it somewhere!
The Shredder
said on 14/Nov/17
Just re watched Ghostbusters 1 and 2 , He does look about this height honestly.
diavolo
said on 5/Aug/17
Moranis looked shorter than Mel Brooks. I'd say he's 5'4".
Moe
said on 17/May/17
5'4.5-4.75
RichardSpain
said on 2/May/17
Thanks Rob. I knew that his wife died.The producers and directors only gave him comedy roles, and so he was very sad after his wife's death to make comedy roles. In my opinion. Do you know what is he doing nowadays?
Regards.

Editor Rob
not read much about him for many years.
mister_lennon
said on 27/Apr/17
My guess: 165-166.
Namor
said on 27/Apr/17
He voiced one of the mooses on brother bear and was probably in another film. So Idk what yous are on about; ignorant
RichardSpain
said on 26/Apr/17
165 cm is possible no more.
I don't understand why he retired... Does anyone know why? I have read many histories about him but I don't know if they are false.

Editor Rob
his wife died in 91.

Shame, and sad he never really made more movies as he was always an enjoyable actor to watch.
Shredder
said on 24/Mar/17
Rob , is close 5'6 possible? He looked it barefoot with John Goodman

Editor Rob
I certainly wouldn't guess him as short as 5ft 4...I think the last film I watched of his was spaceballs and felt this current mark was ok for him.
Shredder
said on 19/Jan/17
Whatever he claims , I just watched some movies with him ( Ghostbusters , Little Giants ) , He really looks at least 5'5 , I say 5'6 isn't impossible
Celebheights 6'1.75/187 CM
said on 20/Sep/15
How did he get listed as 5'1" on other places? He's short, but not that short. 5'4"-5'5" is accurate.
Isabel
said on 2/Jul/15
Rick Moranis: is 5"1'
the shredder
said on 18/Jul/14
Rob , what would you guess his weight in the 80's ?

Editor Rob
130 maybe
Sean
said on 22/Mar/14
He's listed at 5'1" on our favorite search engine lol.
rbentrdr
said on 2/Mar/14
Joan Cusack is 5'8" and she's a head taller than him in My Blue Heaven.
Arch Stanton
said on 2/Jun/13
Yeah I guessed 5 ft 5-6 in Honey I Blew Up the Kid. Marcia Strassman looked tall next to him and around 5 ft 9. I'll put in a request for her, not sure how much chance its got of succeeding though!
tutu
said on 4/May/13
Saw the the same thing as random boy
Random guy
said on 12/Aug/12
Saw him listed as 5'1 on another website!
guyfrommars
said on 5/Dec/11
I'd also say 5'4". That's his listed height in most places, and he looks it. He was greatly towered over by 6'2" John Goodman in The Flintstones (both of them were barefoot in the whole movie).
5'8.56784
said on 15/Jul/11
He looks diminutive in every scene he's in, I'd call him 5'4 at best, 5'11 Sigourney Weaver had around 6 inches on him while she was barefoot and he was with dress shoes on Ghostbusters. And all the Ghostbusters were at least a head taller than him, he's tiny indeed.
cmc
said on 27/Apr/11
he's smaller than marcia strassman in honey i blew up the kid , shes 5ft 10 and yeah i guess he's 5ft4 , she towers him
jtm
said on 15/Nov/10
he is taller than pesci. pesci is 5'3 and moranis is 5'4.
leonari
said on 14/Nov/10
An inch too high
Ahleks
said on 12/May/09
He is Michael J. Fox short. I don't think he ever was more than 5-4.
Anon
said on 24/Mar/09
I highly doubt that Rick Moranis is shorter than 5'6''. He was an inch taller than the then 15-16 year old Devon Sawa, when they starred in Little Giants. Devon Sawa is now 6 feet tall. That would be one heck of a growth spurt for him!!!!
Peter
said on 17/Aug/08
as per 'the shredder' comment, I'm 5'5" and always used to claim 5'6", but only till I got a full medical, I was shortened by an inch lol. Rick looks 5'5", but no shorter, and I don't think an inch or two, if he wanted to add more on, would dispell the fact he's a small guy.
phil
said on 12/Jul/08
probably 5'4''-5'4.5''. maybe shorter now.
Antron
said on 7/Dec/07
5'5" is probably too high for him, but only a bit. I think 5'4."
Jon Doe
said on 28/Sep/07
dwarfed is an exageration but he is short.
leonari
said on 24/Sep/07
This is off. The man is 5'4"
sf
said on 23/Sep/07
I like 5'4" - is even dwarfed by Dave Thomsas, who, I don't think, is taller than 5'8"..
billie_blue
said on 22/Sep/07
Oh, yes, we have a contest in our family how short he is. I think exactly this!:)
Viper
said on 1/Jul/07
Unreal. Never in a million years would I say he was this short.
Anonymous
said on 30/Jun/07
5 ft 4 in when i met him during the Little Giants premiere
the shredder
said on 1/Aug/06
rob , its funny because he looks 5'5- 5'6 range in Honey I Shrunk the Kids .... but in ghostbusters he looks about 5'2 ? also most 5'5 men claim 5'7 !!! .... but theres no doubt that he looks this height in Honey I Shrunk the Kids !!!
Anonymous
said on 26/Apr/06
I agree with Becky because he's shorter than Mel Brooks who's 5'5" in Spaceballs
Becky
said on 18/Mar/06
i think this guy is an inch shorter cuz he doesn't look 5'5" to me!
TheJerk
said on 14/Mar/06
I always though 5-4.The thing is he reminds me of an older version of my friend due to the short stature and nerdy/glasses factor. On screen he looks to be a replica in fact and he is 5-4 at most. Which makes me feel like a giant for once cuz Im only 5'11 on a good day.
Glenn
said on 11/Mar/06
Hmm.sounds Right To Me.