Mel Brooks Height
5ft 3 (160 cm)
Peak height was 5ft 5 (165.1 cm)
American Actor and Director best known for Blazing Saddles, Spaceballs, Men in Tights and Young Frankenstein.
My energy level is high. But you gotta be short. I'm 5-foot-7, and if you're little, you avoid problems. During combat in World War II, the little guys missed a lot of the gunfire but the tall ones got shot.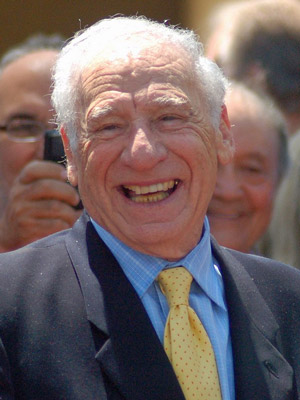 Photo by kathclick/BigShot.com
I'm only about 5-foot 6, but because of my imposing personality most people think I am 5-foot 9.
[I've accomplished] Everything except be tall. That's the one thing I've never accomplished, being tall. But I'm looking forward to that.
You May Be Interested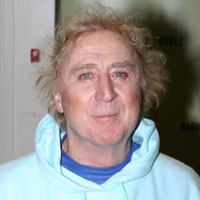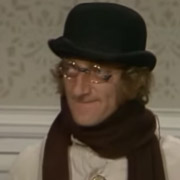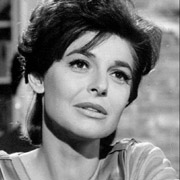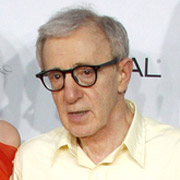 Add a Comment
33 comments
Average Guess (10 Votes)
Peak: 5ft 4.63in (164.1cm)
Current: 5ft 2.75in (159.4cm)
Nik
said on 29/Jun/20
I wonder what he claims to be nowadays!
Miss Sandy Cowell
said on 28/Jun/20
🎬🎁🎂📽️ Happy Birthday Mel! 📽️🎂🎁🎬
Wishing Mel Brooks a wonderful 9️⃣4️⃣th Birthday today. Your campfire scene in 'Blazing Saddles' must be one of the most talked about movie scenes.... EVER! XX
Peak height - 5ft5
Today - 5ft3
🎬🎁🎂📽️🎬🎁🎂📽️🎬🎁🎂📽️🎬🎁🎂📽️
Danimal 5'9 3/4"
said on 13/Jul/19
In 1977 (he was 51 years old) with 5'3" Madeline Kahn:
Click Here
In 2018 (he was 92 years old) with Martin Scorsese:
Click Here
He was at least 5'6" at his peak and today in his 90's, he looks at least 5'3".
Danimal (176-178cm)
said on 23/May/16
Rob, he's 90 years old and most men by that age have lost several inches in height. Surprised you don't have a peak and a present height for him?
Editor Rob: I had thought he'd retired, but I see he's still doing work, so yeah, today he can look nearer 5ft 3 than 5 range.
Eric
said on 27/Mar/16
Mel Brooks in my opinion was 5'4 in prime and about 5'3 In his later years.
Bob
said on 19/Mar/09
ok who the hell is this Glenn guy and how does he meet so many celebrities? haha
glenn
said on 19/Dec/07
i agree with viper and danimal on both recent posts.
Viper
said on 18/Dec/07
5-5 in his prime and now down in the 5-4 range.
Danimal
said on 17/Dec/07
Fav. Mel Brooks movie would have to be High Anxiety!
Anthony
said on 16/Dec/07
Me too. Brooks never came across as more than 5'5 to me.
glenn
said on 16/Dec/07
i see your point danimal,and maybe he was 5-6.but i thought he looked shorter even in the past.
Danimal
said on 15/Dec/07
Sorry, my previous email was directed at Leonari. NOT Ayman.
Danimal
said on 15/Dec/07
5'6" prime. My God Ayaman, he is an old man. How is it not conceivable that he was once 5'6"? He claims 5'7". He was clearly rounding up from his youth height.
leonari
said on 15/Dec/07
Ayaman: Thats Bull. He never was 5'6".
Danimal
said on 12/Dec/07
The man in his 80's. People lose a lot height by that age. I'm sure he was 5'6" in his prime. Today, he could be 5'4" or less.
cantstop25
said on 12/Dec/07
glenn dwarfs him in the second photo
Anonymous
said on 5/Jun/07
if Brooks is 5'7 and Glenn would stand up straight Glenn could claim 6'
ACG
said on 31/May/07
If Brooks is 5'7, then glenn is 5'10+
glenn
said on 30/May/07
cool enough to stop,but read my post for the agony of getting this.
Derek
said on 30/May/07
I'm not sure what he was in his prime but he's nothing over 5'4" now. Was he a cool guy Glenn?
Anthony
said on 29/May/07
5'4 look right for now. And yes, a legend.
leonari
said on 29/May/07
Yes he probably was a full 5'5" in his prime...nowadays shorter around 5'4". A LEGEND!!
Chris
said on 29/May/07
He looks 5'3½''
robotix
said on 29/May/07
if he had ever been 5-7 he would have looked like a normal guy in some movie or appearance. By my recollection he never looked normal from any camera angle.
TheJerk
said on 29/May/07
He sure does stretch the truth with a 5-7 claim.
leonari
said on 29/May/07
is 5'5" correct Glenn, or a tad shorter these days?????
[Editor Rob: in his 80's, he'll have done well not to have lost a good inch but I'm just leaving him with his peak.]
Drew
said on 29/May/07
Looks 5'4" tops to me. Glenn seems to be leaning quite a bit.
glenn
said on 29/May/07
5-4. im bending.very difficult.i had fight security,police and himself to get this.i always break them down.
leonari
said on 26/Dec/06
more than 5'5" is a joke. Those who believe his 5'7" statement , well they give into what the man is known for: to exagerate. He calls himself a genius. No joke? He is great but to call yourself that: not funny-if you ask me. He was dead serious.
Andre
said on 8/May/06
yea in his movie 'Life Stinks' which is from 1991 he looks very short, he can not be 5'7" in this movie i would say 5'5" seems right.
EJ
said on 22/Nov/05
So he's claimed 5'7" on more than one occasion...and you still think he was joking?
[Editor Rob: he's holding onto his 'youthful' 18 year old height...I think]
CelebHeighs Editor
said on 29/Aug/05
From Playboy Magazine 1966:
What did you think you'd be when you grew older?
Brooks: Tall.
You didn't make it, did you?
Brooks: What do you mean? I'm five-seven. My three brothers are all shorter than I am. At family reunions they call me "Stretch"
EJ
said on 19/Jun/05
He wasn't necessarily kidding...I'm 5'7" and have seen people 2-3 inches shorter than me claim to be 5'7"!