Woody Allen's Height
5ft 4 (162.6 cm)
Peak height was 5ft 5 (165.1 cm)
American Film Director, Writer and Actor best known for films such as Annie Hall, Hannah and her Sisters, Manhattan, Sleeper, Bullets over Broadway and Vicky Cristina Barcelona. In a 1967 paper (The Independent) it mentioned
"Woody Allen told an interviewer he's only 5 feet 6 inches"
I'm five feet six and fluctuate between 118 and 125 pounds.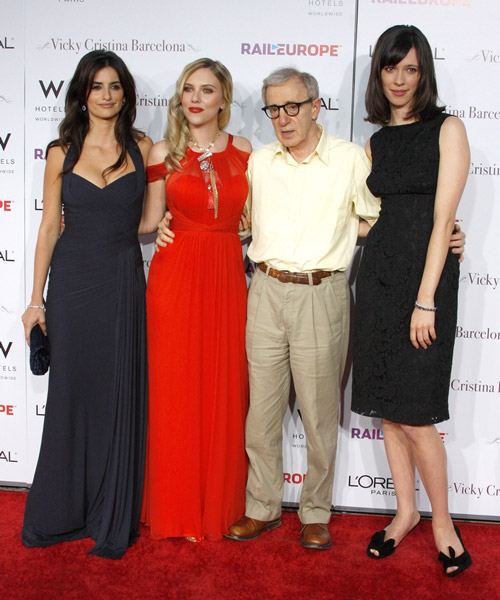 Penelope Cruz
,
Scarlett Johansson
, Woody Allen and
Rebecca Hall
Photo by PR Photos
You May Be Interested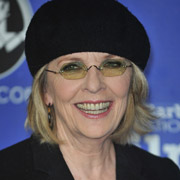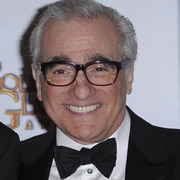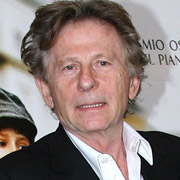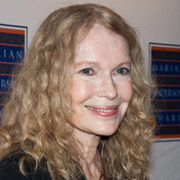 Add a Comment
80 comments
Average Guess (17 Votes)
Peak: 5ft 4.75in (164.5cm)
Current: 5ft 3.84in (162.1cm)
Miss Sandy Cowell
said on 1/Dec/20
🎁🎂🎈🎊 Happy Birthday Woody! 🎊🎈🎂🎁
Here's wishing Woody Allen a very happy 85th Birthday!
5ft5 peak; 5ft3.75 today.
🎁🎂🎈🎊🎁🎂🎈🎊🎁🎂🎈🎊🎁🎂🎈🎊
Sulu2020
said on 24/Oct/20
The peak height and current height shown on this site would only apply to older celebrities that are still living today. If they were deceased, then the page would only show one of these two heights which is only their peak height.
Skippy
said on 29/Apr/20
Woody looks short. In some movies he looks very diminutive with his baggy clothes that don't fit. I'm just over 5'6" but can look gangly most days well fitting clothes.
With that said, I say maybe 162-162.5 peak.
Dbrunny
said on 27/Mar/20
Rob, what do you think of the accusations that Ronan Farrow got limb lengthening surgery? He grew 5" after he turned 18 but during this time he got a leg infection in Sudan which required multiple surgeries and confined him to crutches for years. There is a picture of him next to Mia Farrow a few years apart.

Editor Rob
Yeah there was a photo on this
Blog
.
I don't know the truth.
Danb
said on 26/Mar/20
Rob, can you do one on Ronan Farrow? Both Woody and Ronan's brother say he got leg surgery in his late late teens. Plus Ronan's story makes no sense
Danb
said on 26/Mar/20
Rob, can you do one on Ronan Farrow? Both Woody and Ronan's brother say he got leg surgery in his late late teens. Plus Ronan's story makes no sense
Ian C.
said on 5/Mar/20
You can see Woody being interviewed by Dick Cavett, and they both claimed this experience: They went to a girl's apartment on a blind date, she opened the door, said hello, and then went to a back room and changed her shoes from heels to flats. Neither thought that this was funny. It was a source of pain.
Miss Sandy Cowell
said on 1/Dec/19
🎈🎁🎂🕯️ Happy Birthday Woody! 🕯️🎂🎁🎈
Wishing the legendary Woody Allen a joyous 84th Birthday today. 😁🎉🍺
Peak - 5ft5.5
Today - 5ft4
🎈🎁🎂🕯️🎈🎁🎂🕯️🎈🎁🎂🕯️🎈🎁🎂🕯️
dude
said on 12/Jan/18
errybodyshutup,
Oh, really. Why of course, he stands next to average height women lol
Allie
said on 5/Jan/18
I really can't believe inspite of all the Hollywood stuff happening this man with his controversy with all his children, his movie plots and even marrying a woman who looked to him as a paternal figure and is his adopted daughter, he hasn't neen cancelled by Hollywood.
That said, he looks 5'4 now.
errybodyshutup
said on 5/Aug/17
doesnt look terribly short in this photo
RichardSpain
said on 28/Jul/17
166 cm in peak
164 cm nowadays.
Ian C
said on 29/Jun/17
Woody has said that he was too short to make his high school chess team.
Arch Stanton
said on 23/May/17
Rob there's no way he's peak height now. He's surely lost at least an inch at 81. Can you do a peak and current?
Sandy Cowell
said on 3/Apr/17
@ Ian C - I'm all in favour of oddball jokes, and expanding on them!
Ian C
said on 2/Apr/17
Your comment is gratefully noted, Sandy. This is the Woody Allen page, so posters are allowed to make oddball jokes. Over on the Donald Trump page, we all lie and insult anybody who disagrees with us. Posting on Celebrity Heights can be complicated.
Sandy Cowell
said on 1/Apr/17
@ Ian C - I really enjoyed reading your entertaining comment from 30th March! How very original!
I give Woody 5ft5, no more, no less! It's the weekend, the time of accesses, so I'm off now to commit some sins! Byee!🍷🍫🍔🍺🍺🍺🍺🍺🐷📺📀🃏🎲🚬👍
Ian C
said on 30/Mar/17
Woody is five foot five, so bad news, Charlie, but You are God. And why haven't You been answering my prayers? When I tell You that I want a new car, I mean it. You don't come across, I don't come across. I'm going to commit some sins now, and it serves You right.
Jordan
said on 20/Oct/16
Met him with my 5'5 gf. He was pretty much the same height as her, maybe a tad shorter. Pretty accurate listing.
Ian C.
said on 16/May/16
Woody is now 80, and in wonderful health for a man his age. Interesting guy, as he has never smoked or drank, has never been fat, and had long-lived father. And he is short and strong, and has never been seriously ill or injured. This man may set a new record for longevity.
charlie
said on 16/Jan/16
if Woody Allen is 5 foot 5 then im God himself. He is more like 5 feet even. see him him sleeper 1973 science fiction. Most of the females are almost a head taller than he is.taking in consideration they were wearing at least 3 inch heels that would bring their height to 5 foot 7.
Arch Stanton
said on 16/Sep/15
In Sleeper at times he could look 5 ft 4 range even in his younger years.
Sam
said on 28/Jul/15
Rob, would you consider a current height, somewhere in the zone of 5'4", for Allen?
Ian C
said on 27/Nov/14
Actually Arch, I have long been an admirer of Woody Allen, and the point I wanted to make is that he is, contrary to his public persona as a nebbish, athletic, strong and courageous. I certainly didn't mean to show him disrespect. Just the opposite.
To put this in context, I do mean to show Bob Dylan disrespect, as he is a weedy little guy who affected leather jackets, motorcycles, dangling cigarettes and a tough guy persona, even though you just know that he's never been in a fistfight in his life.
And to further explain myself, I am certain that Dolly Parton is really, really smart, and I do get a little annoyed with her hillbilly act. I wish she wouldn't do that.
Arch Stanton
said on 26/Nov/14
You might be 6 ft 4 Ian but any guy who gets to befriend women like in the above photo and work with them all day long will always be a winner, 5 ft nothing or not. I bet you couldn't claim that and to be worth what he is in wealth and status. Allen might be frail/geeky looking but he's a legend of cinema. Show the man some respect.
Ian C
said on 25/Nov/14
Woody Allen was an amateur boxer in his youth. He could have beat me like a gong and eaten Chinese food at the same time, and I'm six feet four. He's pretending to be weak in the same way that Dolly Parton pretends to be dumb. It's a pose. Really. Look how muscular he is, and how well-proportioned.
Sam
said on 11/Sep/14
Random observation...I'm a 6'5" Jew & I recently had a conservation (with a tall Jewish female friend) about a disportionate amount of European/Russian Jewish folks seem to come at extreme heights. I live in a largely Jewish town and go to synagogue a few times a month. Many of the people I count as friends are Jewish as well. Often we're either at least 2 or 3 inches under average height or more than 3 inches over average I'd reckon.
Gonza_The _Norwegian
said on 9/Sep/14
Rob what do you think his peak height could have been in his prime?
About 5'6" perhaps?
Lebensdorf
said on 7/Sep/14
I've seen him a couple of times in my neighborhood in New York. He's not under 5'4. But not any taller. He could have been 5'6 in his youth, definitely possible. He was never a tiny guy, just short and skinny.
Realist
said on 12/May/14
Old movies looks 5'6 lost about 1.25 inches so 5'4.75 today.
Arch Stanton
said on 22/Mar/14
Perhaps it was his posture then which made him look shorter, as from what I remember he was looking down at a book. Unmistakable though, but in person you'd never imagine that he was a big movie star and director!
Arch Stanton
said on 22/Mar/14
Nup, it was just a brief glimpse as I was walking out of the store! Really frail looking in person, although he had his head down looking at a book which made him look even smaller. He looked 5'4" range to me, although he might have already lost height by 2000.
jordydecke
said on 5/Jan/14
@arch did you speak to him when you saw him? I'd love to meet him.
Arch Stanton
said on 30/Dec/13
My bad I was in LA in 1997 and NYC in 2000 I think.
Arch Stanton
said on 30/Dec/13
Yeah Greg I saw him in '97 in a bookstore and I thought he looked 5'4" range, weak 5'5". He also looks a similar height to Mia Farrow in quite a lot of films. If anything Mia Farrow looks a bit taller in Hannah and her Sisters but might have footwear advantage.
Greg
said on 2/Oct/13
He walked past me in NYC in the mid 90's; 5'5" (maybe a bit less) seems about correct.
Arch Stanton
said on 20/Sep/13
Nah I think they used tricks to make him look taller. If you look at all of the photos of them she's taller.
Arch Stanton
said on 20/Sep/13
Did he wear lifts in Annie Hall. He seems taller than Diane Keaton to me.
little sue
said on 28/Sep/12
Those heels would only give her a a couple of inches so if she is 5ft 3 she would be around 5ft 5. Woody maybe lost height in older age?
leonari
said on 28/Sep/12
I agree with Shaun. True legend but the guy was always very small.
Shaun
said on 28/Sep/12
Click Here
How tall does he look here Rob? Scarlet would be near 5 ft 6 in those heels I think. 5'4.5" maybe?
[Editor Rob: yeah she'd be around that range.]
Shaun
said on 28/Sep/12
In all honesty when I glimpsed him in Glennville in around 2000 I'm doubtful even of a full 5 ft 5. He looked a frail little fella, most unlike a typical Hollywood legend. I would guess he was nearer 5 ft 4. Might be wrong but 5 ft 6 for him in 2000 when he would have been 65 is a joke. I'd say peak height 166-7 tops.
Guest001
said on 20/Nov/11
How tall is his son, Ronan Farrow?
jtm
said on 10/Jul/11
yeah he is definitely no more than 5'4 nowadays.
Shaun
said on 7/Jul/11
He's nearer 5'4" nowadays Rob, 5'5" peak maybe. I saw him in a bookstore in NYC a few years back and he was a tiny little fella, 130 pounds max too. He did not look even near 5'6".
Mr. R
said on 25/Nov/10
I saw him years in New York and he was 5-5 then. So he is probably below that now.
Gwynsnana
said on 29/Jun/09
I stood next to Woody Allen and Dick Cavet in an elevator back in 1969. They both seemed to be the same height as me 5'4"".
RisingForce
said on 24/Nov/08
5'6.25" peak but 5'4"-5'5" now.
Anna
said on 20/Aug/08
i never noticed he was that short,until i read this.He could very possibly be only 5'5.But i think he might be a little taller cuz i dont think hes just one inch taller then 5'4 johanssen.
Max
said on 23/Apr/08
Woody allen was 5'5" at his prime as is now about 5'4"
Shaun
said on 12/Feb/07
A Radio Times interveiw with Woody Allen last year described him as 5ft 7 inches. He looks no more than 5ft 5 to me.
Roger Field
said on 29/Jan/07
I met Woody Allen on July 31, 2004 in Munich,on my birthday, the day after Arnold Schwarzenegger's birthday, at the Prinzregententheater where he was playing with his jazz band. Eddy Davis, a nice guy who was the banjo player, introduced me to Mr. Allen who was trying out reeds for his clarinet, so that I could show him my folding guitar invention. Mr. Davis emphasized to Mr. Allen that I had designed the guitar for Chet Atkins, I suppose to improve Mr. Allen's perception of me! As I was demonstrating my guitar invention by folding and unfolding it, Mr. Allen made a smart remark about a folding pen to Mr. Davis and I retaliated by saying that I had shown my invention to Paul Mazursky, which didn't go over well. Still, I'm glad I met Woody Allen and it was nice of him to have seen me. 5'5" is about right for his height, I would say. Roger Field
daver
said on 25/Jan/07
yea dude..think about it
no ones head is 20 inches long (the bottom of his chin starts at roughly 3'8" and the top ends at around 5'6") and the length between his temples and the top of his hairline couldn't possibly be 6 INCHES
TJ
said on 16/Oct/06
Putting aside the fact that the height chart is unreliable, it shows him at more like 5'6, so the post was pretty pointless.
Anthony
said on 15/Oct/06
On the cover of "Take The Money Run", Allen is standing in front of a height chart. He is at about the 5'3-5'4 mark.
Click Here
[Padraig: Oh please, that height chart is a joke. Only an imbecile would think it represented reality.]
UNK
said on 29/Sep/06
She may have only been 3/4 of an inch taller, but she probably wasn't a full 5'7". And he was probably standing in a military stance (trying to be tall) and her barely straight (trying not to be too tall).
Anthony
said on 28/Sep/06
I agree with Glenn, I think he's 5'4-5'5. Woody looks to be an inch taller than Scarlett Johansson in most pics, who I don't think is more than 5'2-5'3. (Hey Glenn, OT Question: ever meet Scarlett?).
[Editor Rob: it is quite possible he's shrunk since 70's by 1/2 inch, even 1 inch is not out of the question]
Lmeister
said on 26/Sep/06
I totally agree with U guys. Woody isn't 5'6''...5'5'' is pretty accurate...
leonari
said on 26/Sep/06
I can't see Woody at 5'6"...no way...whatever Time Magazine claimed...NO WAY
Todd
said on 26/Sep/06
I found this interesting bit in Diane Keaton's 1977 Time magazine cover story:
"She [Diane Keaton] worried that she was too tall. He [Woody Allen] worried that he was too short. They took off their shoes and measured, back to back. She, at 5 ft. 7 in., was three-quarters of an inch taller. Close enough."
D. Ray Morton
said on 23/Jul/06
I have to go with Glenn and leonari on this one - 5'5" tops. I used to see him pretty much weekly. Sometimes (often, in fact) genius comes in small packages.
leonari
said on 22/Jul/06
Glenn is right LLdiva...NO WAY 5'6". The guy is was and will alwas be tiny. Genius.
Glenn
said on 22/Jul/06
No way.5-5 tops.sometimes looking 5-4.I see the guy all the time.
LLdiva
said on 22/Jul/06
I would stick to 5'6". I've spoken with him many times and he was a smidge taller than me and I'm 5'5".
Glenn
said on 30/Mar/06
Thanks Gonzalo! photos can be decieving in gauging height too.
Gonzalo
said on 29/Mar/06
I agree with a lot of things SF said. Photographs are the starting point for making a judgement. I have seen pictures in this page that showed something different from the movies. I will give two examples.
Click Here
In this picture Caine looks taller than Fraser.
Click Here
In this one, Fraser looks clearly taller than Caine.
However I love seing Glenn pictures and I would like to thank him for sharing them with us. Great job Glenn!
sf
said on 27/Feb/06
What are you talking about, Dominic? I'm not trying to win anything. People don't seem to be getting it. What I'm saying is that I KNOW Woody Allen is much shorter than 5'8", but pictures, due to perspective, who's closer to the camera, who's got lifts in their shoes, don't always tell the whole story. I know Glenn is a little farther away, leaning, etc....I was just trying to suggest to people to not be so concrete and positive about heights just based on a photograph.
Dominic
said on 25/Feb/06
You cant win this SF. Glenn is clearly farther away from the camera than Woody and he is also leaning a couple inches over.
sf
said on 26/Jan/06
Oh, sure, I can tell you're leaning in, just cause I don't comment on it. Even so, that doesn't account for him looking as tall as you. And, yes, he is slightly closer to the camera, but, in my opinion, not so much as to make you guys look even in height. Okay, all I'm saying is that so many people look at a photograph or reference a movie, and use that as proof positive of gauging someone's height. Photographs, lifts, perspective, etc. can distort a person's height greatly. Knowing your height, Glenn, which I believe, that just provides a good example of how you can't even trust lots of photographs, especially when you know someone should be shorter or taller, etc. Like Woody. I didn't do it well, but I was just trying to make the point of everyone not seeing photographs as absolute proof of how tall someone is, but rather using them as a starting point to get a range, and using some intelligence to consider if lifts, perspective are playing a role, etc...
Glenn
said on 25/Jan/06
5-5? how about he can look 5-3!
Glenn
said on 25/Jan/06
what gets me SF is you cant tell im leaning in?
sf
said on 25/Jan/06
Okay - this picture pretty much proves that even with a picture comparison you never can really tell a guy's height. Even knowing Glenn's height, is almost useless, with actors wearing lifts, heals, you name it. In this picture, Woody looks as tall as Glenn, yet we say he's 5'5". Glenn - you gotta start adding your thoughts on the shoes the guy was wearing or anything else that will make the subject clearer!
[Editor Rob: I'm not sure he looks as tall as Glenn if you consider glenn's lean and woody maybe nearer...but yeah, a lot of pics are hard to deduce the truth from. I scratch my head a lot at many pics...]
sam
said on 13/Dec/05
I thought he said he was 5'6" in the movie 'Love and Death'.
roja
said on 28/Aug/05
He has stated 5'5" in one of his movies.
However, he really didn't look that short compared to Mia Sorvino(5'10" plus heels) and Michael Rapaport (6'3").
That was in 1995, I would give him 5'5", but I guess that more checking needs to be done before i have a firm opinion.
CelebHeights Editor
said on 17/Aug/05

"That seems to be a problem with me all the time. Julia Roberts, Tea Leoni and Helen Hunt. They are all tall, taller than I am"
GEKKO BIRD
said on 13/Jul/05
Not EVERYONE shrinks that much as they get older. My 81 year old grandfather is the 6'2" that hes been since he was in his 20s. He MIGHT have shrunk a -half inch-, but that is hardly noticable.
I think its a myth that old people shirink 2-3 inches. I think the most you lose as you get older is one-half inch to a inch, mabye 3/4 of an inch.
GEKKO BIRD
said on 13/Jul/05
I think woody allen is telling the truth. He is not the type to lie about his height. Id say hes a solid 5'5".
Most actors that are 5'5 get greedy and say there 5'8 ,lol. Woody allen just doesnt seem like the personality to lie about his height, hes not a vain guy.
British Guy
said on 4/Jun/05
Wood Allen, Is Probably 5ft 4.5 In
I Say This Due To His Age I Am Being Diplomatic Here!!
Nevertheless He Could Be A Bit Bigger Or Even A Bit Smaller...
leonari
said on 2/Jun/05
Sorry guys but I simply can't agree. This amazing site that Rob has created proves one thing: that arround 70 to 80 % of famous people especially Hollywood folks that are on the short side of things add 1 or 2 inches to their height...Why should Woody be an exception??????Because he is an intellectual? I am willing to accept that in his heyday he was 5'5 and nowadys 5.'4.5" max...This guy never stood 5'6" in his life, but of course he claims that cause it's Hollywood standard to do so!!!
leonari
said on 2/Jun/05
I think that this height was probably correct 30 years ago. Nowadays this guy is in the 5'4" area...