Roman Polanski's Height
5ft 3 (160 cm)
Peak height was 5ft 4 (162.6 cm)
French born Polish Film Director known for making films like The Pianist, Chinatown, Rosemary's Baby, The Tenant and Repulsion.
Polanski: I actually look smaller than I am. How tall do you think I am?
Playboy: Five feet, six?
Polanski: Incredible! You are the first ever to give me extra height. I am five feet, five, which is a good size for a female...Newsmen usually describe me as even shorter than I am. I barely reach four feet in these articles they write.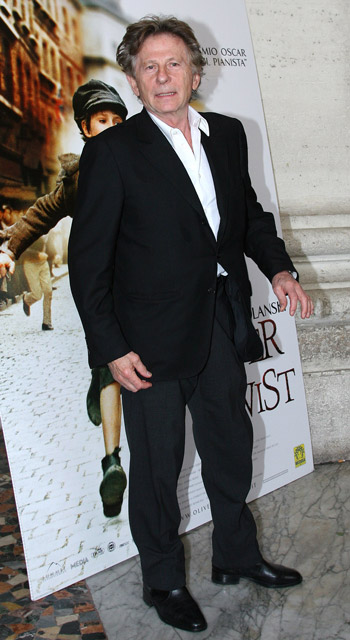 Photos by PR Photos
You May Be Interested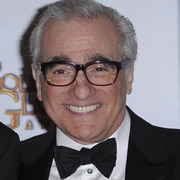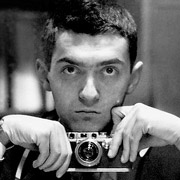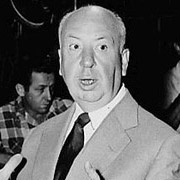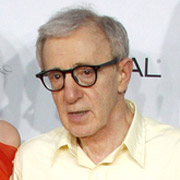 Add a Comment
29 comments
Average Guess (11 Votes)
Peak: 5ft 3.89in (162.3cm)
Current: 5ft 2.86in (159.7cm)
Gonzalo
said on 5/Feb/18
He always looked very short. 1´65 at the most. 1,63 for him sounds reasonable.
Great film maker
Dreampuffe(5'9.5
said on 18/Nov/17
Rob, as much as I read more about him, I kinda feel bad for him. I mean you know like what happened to Sharon.
Editor Rob: well he had some awful tragedy in his life, but he was also the perpetrator of some terrible acts himself on a 13-year old.

As for his height, he claimed 5ft 5...I could see how he may have been not far off that, he could look 5ft 4.5 range with Sharon Tate...so it's not such an unreasonable height claim.

Richardspain
said on 9/Aug/17
Hi Rob!
Do you think he wears lifts or elevator shoes in that pic? I think so and you?
Editor Rob: can be hard to tell, though I wouldn't put it past him to have worn some big heels or elevators during his career.
ArjunaKorale
said on 10/Jan/17
I'm a fan of his film work - 'The Pianist' was a masterpiece & 'The Fearless Vampire Killers' was just so much fun! I think that Polanski's peak height was anywhere around 163 to 165 cm (5 ft 4 to 5 ft 5). Rob, how about an entry for his wife Emmanuelle Seigner? There are a lot of good to great French actresses on your sight, but I notice that Seigner is missing.
mande2013
said on 21/Aug/16
In The Tenant he looked to be a weak 5'5 I thought.
Orlando
said on 1/Jun/16
Look Polanski next to Sharon Tate who, according to the autopsy report
Click Here
, was 66 inches tall (5ft 6in or 1.6764 m). Interviewed by Clive James, Polanksi said he was «5'6", not 5'4"…». As the pictures show, he was clearly shorter than Sharon, about minus 3 cm. Maybe he was between 1.64 and 1.65 m.
Photos:
Click Here
Click Here
Click Here
Click Here
Video:
Click Here
mande2013
said on 22/Jul/15
I'd say 5'4 peak like Michael J. Fox. Whenever he's on screen, such as in The Tenant, Chinatown or What? he essentially looks like an average female height guy to me.
Parker
said on 29/Dec/14
5'3 looks too short for Polanski
Click Here
mande2013
said on 17/Sep/14
Are you sure about this Rob? He seemed fairly close in stature to 5'5 listed Isabelle Adjani in The Tenant. Perhaps he's shrunk down to 5'3 in old age, as he does appear 3 inches shorter than 5'6 Mathieu Amalric, but I do think he was at least a 5'4 even guy in his prime.
Arch Stanton
said on 5/Jun/14
The crazy thing on this is that he was still shorter than Shelley Winters in relatively flat footwear and he was wearing lifts!! How short really is he???
Arch Stanton
said on 4/Jun/14
At 1hr20:12 through The Tenant he acts as if he's being strangled and fall to the ground as as he's lying there you see his footwear as his trousers legs come up and they were clearly lifts, pretty big ones with a high back. Nothing ridiculous like 4 inches but looking at them I'd say he was getting between 2 and 3 inches from them. Yet he was still looking really short next to people in the film!
Arch Stanton
said on 4/Jun/14
A whisker shorter than Shelley Winters in The Tenant, I'd guess 5'3.5.
Arch Stanton
said on 11/Feb/14
Nice one, Polanski's another master director of course with a bag of gems!
Arch Stanton
said on 9/Feb/14
Rob can you add The Tenant and Repulsion, two other great films of his? He's a tiny little fella, just not sure he was quite as short as a flat 5'3" at peak, I thought he looked 5'3.5"-5'4 next to Nicholson. All the best directors were/are short LOL!!
Parker
said on 2/Jan/14
Sharon Tate was 5'6. I think your 5'5 listing for Polanski was more accurate Rob.
Click Here
leonari
said on 21/Dec/13
5'4 seems more accurate.
sav
said on 22/Sep/13
Please add a page for the actress Sharon Tate
She was 5' 6" (1.68 m)
She was married to Roman Polanski in 1968 until her death in 1969.
Mr.V
said on 18/Feb/13
Here are a few photos where Polanski stands shorter than writer Ronald Harwood :
Click Here
Click Here
Click Here
Now I've seen Harwood at the London premiere of Quartet and he's really short . Shorter than Dustin Hoffman . I doubt he stands anything taller than 5'4" .
Here's a few photos from that event :
Click Here
Harwood is barely taller than 5'2" Pauline Collins and towered by 5'8" Tom Courtenay .
Click Here
With the exception of Collins , he seems to be the shortest person in the photo at the bottom of the page .
Click Here
He looks very short in this photo too . Shorter than 5'5.5 Diablo Cody ( although you don't see her footwear ) .
I doubt Harwood is any taller than 5'4 these days and Polanski looks shorter than him . 5'3" is probably more likely for him .
Mr. Kaplan
said on 2/May/11
Had to be 5'3" peak. In "The Tenant", there is a scene where a girl is introduced as a 5'4" and 140lbs chick. Well, that girl was clearly taller than Polanski.
Claudia
said on 4/Jun/09
Just found sharons exact height on the internet-5'5
This shows that Roman is not 5'5 because when she stood next to him she was 2 inches taller than him therefor meaning he is exactly 5'3!
leonari
said on 28/May/09
5'5 is too high for Polanski
Claudia
said on 28/May/09
He has gotta only be around 5'3 cos sharon tate had about 2 and half inches over him his height has gotta be downgraded at least an inch
R.I.P BEAUTIFUL SHARON.
Doug
said on 7/Apr/09
Obviously isn't even 5'5". 5'3 to 5'4'' is correct I'd buy 5'4" MAX.
Claudia
said on 6/Mar/09
Is there a chance he was probally more around 5'3-5'4? Whoa was sharon tate 160cm would of thought being a model she would have been taller but i think she was and still is THE MOST beautiful woman that ever lived!
meg
said on 20/Sep/07
I think he was smaller,because Sharon Tate (160) in photos looks higher than Roman Roman even if she was without heels
danielle
said on 16/Jul/07
was his lawyer (intern!) during hearing in Santa Monica. 5'3 to 5'4'' is more like it.
Gonzalo
said on 24/May/06
Polanski is very short, probably shorter than 5`5.
Billy Wilder is the best
Drooperdoo
said on 22/May/06
Polanski is nowhere near 5'5''. Director Billy Wilder had a joke at Polanski's expense, quipping, "I was asked to direct that movie first, but Polanski ended up doing it. I wouldn't touch it with a 5-foot Pole." (Polanski is a Polish-Jew. Get it? 5-foot Pole? Bwa-ha-ha-ha-ha)
Kolos
said on 9/Nov/05
Yeah, but it didn't stop him getting the most beautiful girls in all the four corners of the earth though. But basically yeah, he's no taller than 5'5 - "Fearless Vampire Killers" can prove that...