Alfred Hitchcock's Height
5ft 7 (170.2 cm)
British Film Director best remembered for making movies such as North by Northwest, Rear Window, Psycho, Vertigo, The Birds, To Catch a Thief, Dial M for Murder, Notorious, Shadow of a Doubt, The 39 Steps and Rebecca. In a 1969 interview he mentioned his height and current weight:
"It's about 225 [pounds]. I'm about 5 feet 8 inches, you know"
, a height he also had on his passport and on his driver's license he also wrote his Height as 5ft 8 and Weight as 224 pounds at age 69.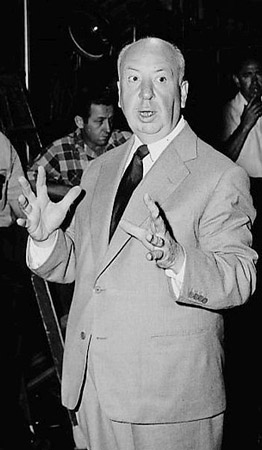 Photo By CBS Television via Wikimedia Commons
You May Be Interested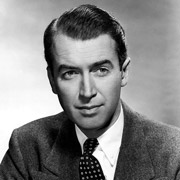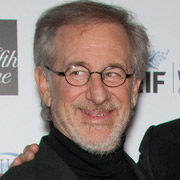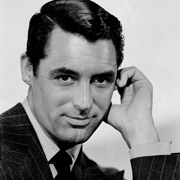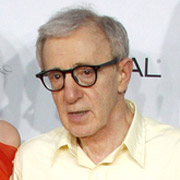 Add a Comment
33 comments
Average Guess (18 Votes)
5ft 6.79in (169.7cm)
Miss Sandy Cowell
said on 13/Aug/20
Alfred Hitchcock was born 121 years ago today. He lived until 80, passing over on 29th April 1980.
RIP Alfred 🕯️
A life well spent.
5ft7
greg lehmann
said on 29/Oct/18
What is my all time favorite movie Sir Alfred Hitchcock directed in his colorful long career? To say the least picking that one "standout" Hitchcock movie is very hard to do but The 39 Steps is certainly a Hitchcock masterpiece people who have watched Hitchcock movies ALWAYS want. And stunningly I love The Birds,my 5' friend Annette's favorite movie. His 1940 Best Picture Oscar winner Rebbecca is still another Hitchcock favorite of mine along with his two The Man Who Knew Too Much mysteries particularly Doris Day's Best Song Oscar she speared for singing Que Sera Sera. And of course who hasn't seen Cart Grant's powerful "sneeze play" in North By Northwest when he gets blasted by crop dust? And Psycho saw Anthony Perkins stab 5'7" Janet Leigh to death in the shower after he told Janet,"You eat like a bird." And The Wrong Man brings shivers down me seeing Henry Fonda trying to clear himself of armed robbery and his wife collapsing into a nervous breakdown! But #1 with me with Hitchcock is Dial M For Murder. Grace Kelly plotted to kill Ray Milland but was going to be executed for stabbing Anthony Dawson to death using scissors! So if you love great mysteries nab yourself some Alfred Hitchcock movies and see QUALITY movies seldom made now!
Bobby
said on 30/Nov/17
He looked short and fat in the intros but he's perhaps the world's best film director when it comes to the thriller and suspense genre. Is a 5'8 peak possible? Would have been the average height back in his heyday.
Momo
said on 8/Nov/17
Perfect list for him.
Marcello
said on 10/Jul/17
Interesting comparison -
Compare Woody Allen to Dick Cavett. He's bigger than him.
Click Here
Compare Hitch to Dick - He's the same height as him.
Click Here
TheChemSpark
said on 1/Jun/17
@Willes188 170cm is "very short"? I'm 171cm but I am perfectly comfortable with my height here in America.
Willes188
said on 12/May/17
Yes yes, this is exactly what i had in mind after watching some cameos in his films. But I'd say that 169 is more of a chance than 171cm, but 170cm is fine for me, he was described as short in his time, today he would be very short, interesting how time changes things, 100 years from now 5'10 will probably be called short by the majority of people
mande2013
said on 20/Feb/17
What was Dick Cavett's height? I've seen reports ranging from 5'3 to 5'6.
Editor Rob: Cavett probably was closer to 5ft 6 than 5ft 3....I seen one article call him 5ft 6 1/2.
Arch Stanton
said on 3/Jan/17
Click Here
With Shirley Maclaine. a chance of G height, same old 5 ft 8 guy ;-)
Orlando
said on 29/Jun/16
Hitchcock next to Dick Cavett -- although not full bodies are shown (maybe Cavett was standing on some platform?):
Click Here
TJE
said on 17/Nov/15
Hmmm, didn't know they had heights listed on passports.
Editor Rob: they used to have them on British passports up until a point, by 80's onwards they didn't, but in 60's they still did.
Sam
said on 29/Apr/15
Rob, could you add his passport listing of 5'8" to the top?
[Editor Rob: I think since he has already said 5ft 8, it's maybe just repeating what's already been said.]
Sam
said on 2/Apr/15
Here's his passport where it claims he is 5'8".
Click Here
Sam
said on 22/Dec/14
Other than Rich and Strange and The Lodger, I recall Hitchcock's silents a little on the dull side, at least compared to the rest of his work.
Arch Stanton
said on 20/Dec/14
Seen The Farmer's Daughter now from 1928, a silent. Will try to see some of the others if they're not lost. Only 18 page views on the video though, his early work aside from Blackmail is pretty obscure.
Arch Stanton
said on 19/Dec/14
@Sam I've (now) seen every Hitchcock sound movie except The Skin Game, Rich and Strange and Number Seventeen. Not seen his silents.
Arch Stanton
said on 19/Dec/14
Rob can you add that photo I saw on the Sam Mendes page? Also can you update Timothy Dalton?
Robby D
said on 13/Jun/14
He was 5'6". I watched a 1957 episode of Alfred Hitchcock Presents called "Number 22" and at the beginning he is standing up and for a mug shot and he is asked his height which he says 5'6" and his weight which he does not reveal. If he had been 5'7" I am sure he would have said it then.
James Crowley Maximus Meridius
said on 23/Mar/14
Rob is it possible he was 5ft 6in in his older years he could have lost an inch in old age he was defiantly 5ft 7in in his younger days..
[Editor Rob: he seems like a candidate to have lost height by 60]
Sam
said on 19/Mar/14
What films have you missed Arch? In one of my Hitchcock books, Hitchcock stands with 6'3" George Sanders and does look about a head shorter.
Arch Stanton
said on 7/Mar/14
Rob can you add those films and Tallulah?
Arch Stanton
said on 6/Mar/14
Tallulah Bankhead - best remembered for films like Lifeboat, Devil and the Deep, A Royal Scandal, Fanatic and Tarnished Lady. Height: weak 5'3" I'd say but a voice as deep as the centre of the earth :-]
Arch Stanton
said on 6/Mar/14
Rob can you add best known for directing films such as Rear Window, Vertigo, Psycho, The Birds, North by Northwest, To Catch a Thief, Dial M for Murder, Notorious, Shadow of a Doubt, The Man who Knew Too Much, Marnie, The 39 Steps and Rebecca. I think you need to include most of those as he had more gems than most!!
Had the head and demeanour of a much bigger man though didn't he. Absolute legend, one of the very best directors. Had so many masterpieces but unlike Kubrick he had a few duds. Jamaica Inn and Lifeboat were among his weakest I think. Still need to see a few of his later ones and earliest ones but I've seen almost all from 1938 to 1965 I think.
That's a point, Rob any chance of adding Talullah Bankhead? Her voice was much bigger than her height, scary!!!
176,2Tunman
said on 10/Feb/14
I watched a program on TV recently and they said :Height:168, though this would be more likely his height at the end of his life.
Dave
said on 21/Jan/12
toward the 60's he looked closer to 5'6
guyfrommars
said on 10/Jul/11
There is a publicity photo from North by Northwest, in which Hitchcock is greatly towered over by 6'1" Cary Grant, 5'11" James Mason and 5'7" plus heels Eve Mary Saint. Also, he looked around an inch taller than Francois Truffaut, who was between 5'5" and 5'6" I believe. IMO Hitchcock was 5'7" in his young days, but quickly shrank to 5'5" - 5'6" as he grew older.
jtm
said on 5/Mar/11
if he was listed 5'6 in here before then i don't know why he got upgraded.
Sam Troy
said on 26/Apr/08
He seems a bit bigger than Francois Truffaut who I think is 5'7"
Jon Doe
said on 3/Nov/07
He never looked very tall but I'm not sure what his actual height is.I don't find you actually shrink when you get older it's just you start to hunch a little more.
Anthony
said on 15/Jan/07
He always looked 5'6 max to me.
Frank2
said on 3/Mar/06
Hitch was about five-six in his prime. By the time he got to be an old man he had shrunk about three inches.
Viper652
said on 30/Oct/05
Alfred really did look more like 5-6.
Anonymous
said on 29/Aug/05
Many years ago I watched a documentary called 'Dial H for Hitchcock'. At the beginning they briefly introduced Hitch, and it was said that he was "165 cm".