Steven Spielberg's Height
5ft 7 (170.2 cm)
Peak height was 5ft 7 ½ (171.5 cm)
American film-maker, best known for directing movies such as Jaws, Raiders of the Lost Ark, Saving Private Ryan, E.T., Schindler's List, Close Encounters of the Third Kind and Jurassic Park.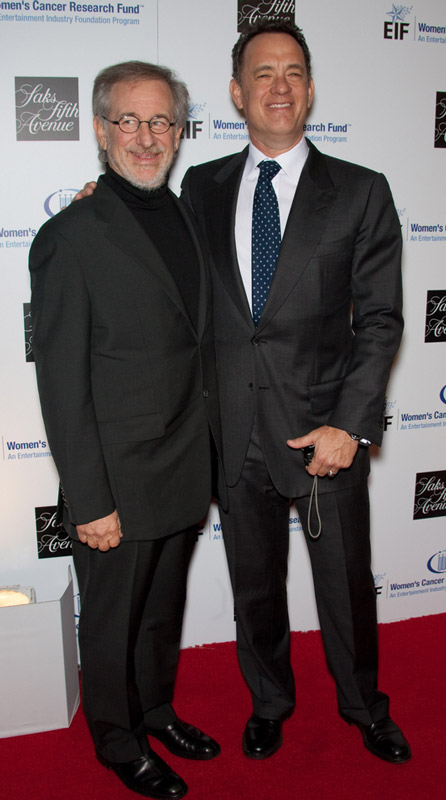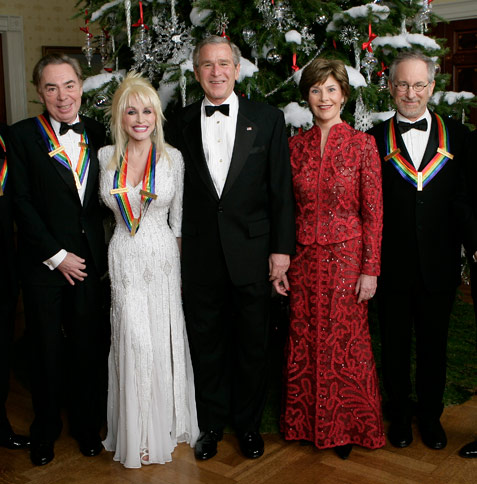 You May Be Interested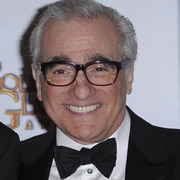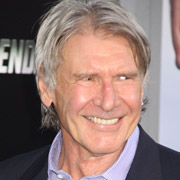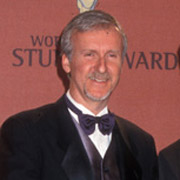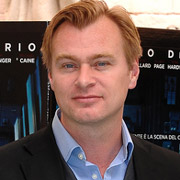 Add a Comment
94 comments
Average Guess (26 Votes)
Peak: 5ft 7.45in (171.3cm)
Current: 5ft 6.86in (169.8cm)
Miss Sandy Cowell
said on 8/Feb/21
Classical composer John Williams, who has written the music for many of Steven's films and many more besides, celebrates his 89th Birthday today. Mr Williams stood 5ft11.5 at his peak so 4" taller than Steven's peak height. He's doubtless under 5ft11 now.
🎬🎂 Happy Birthday John Williams. 🎂🎬
⭐ There's another John Williams in the music business who used to play with the (very good) classical rock band Sky. I, for one, used to think they were the same guy!
Steven gets 5ft7.5 for his peak and half-an-inch less for today's height. 😆
Slim 6'1"
said on 24/Jan/21
171 peak
169.5-170 current
Miss Sandy Cowell
said on 19/Dec/20
🎂🎁🎊📽️ Happy Birthday Steven 📽️🎊🎁🎂
Many Happy Returns to Steven Spielberg, who turned 74 years of age yesterday. Congratulations to this Director of Distinction! 😄👏
Peak: 5ft7.5
Now: 5ft7
🎂🎁🎊📽️🎂🎁🎊📽️🎂🎁🎊📽️🎂🎁🎊📽️
Miss Sandy Cowell
said on 17/Nov/20
Steven hasn't any comments this year - how awful! My favourite of his films is 'Schindler's List', but they're all so, so good.
5ft7.5 peak;
5ft7 now. 🎥🎬📽️
Miss Sandy Cowell
said on 18/Dec/19
🎁🎬🎂 Happy Birthday Steven! 🎂🎬🎁
Have a Very Happy 73rd Birthday today Steven! You have given happiness to people who the World over, and if that isn't something to look back on and be proud about, then what is? 😉👍XXX
5ft7.5 peak and half-an-inch less for today.
🎁🎬🎂🕯️🎁🎬🎂🕯️🎁🎬🎂🕯️🎁🎬🎂🕯️
MatthieuLenson
said on 16/Dec/19
Rob, what's Spielberg's head size?

Editor Rob
He has a bit longer than average for a near 5ft 8 guy I think, though not huge or anything.
Yang (5 footer 8, 172-173)
said on 15/Sep/19
My father met Spielberg long and long ago in the movie premiere not me (I've never met Spielberg b4). When He met him in a person to take a selfie and get an autograph, he told me that he was only about few inch taller than me. My 67 years old dad was 5ft 5 during his peak time, now hs is weak 5ft 4 standing around my eye level at least... I am guessing Spielberg is now similar range height with Jonah Hills and Emma Stone....
Mike5
said on 18/Sep/18
I think these two perfectly show a 5'7 guy with a 5'11.5" guy, Steven also holds it well
ALEXANDRE ALVES BR
said on 1/Jan/18
He did not miss anything Rob ????
Editor Rob: no, he has lost height, I don't think today he looks over 5ft 7.
Mark172cm
said on 24/Dec/17
Spielberg looks at least 5'8", if not more, in comparison to 5'11" George W. Bush here in 2006:
Click Here
Anonymous
said on 6/Nov/17
I think height loseage effects people above 6 foot more than average height people.Clint eastwood and Harrison ford were above 6 foot in there 20s and 30s.
Richardspain
said on 23/Apr/17
Good genetics has this man. He has the same height now that when he was young.
Cameron
said on 8/Apr/17
@Word1234 It does seem like tall people loss more inches for sure. Clint Eastwood has probably lost close to 3 inches in height. At most Spieldberg has lost half an inch.
Word1234
said on 6/Nov/16
Is Steven less likely to have lost height because he is shorter? He still looks pretty close to 5'7.5. Do taller people lose height sooner in there lifetime?
Dmeyer
said on 1/Sep/16
In person looked 173cm Évry time i met him , wish will make sens why hé looks it with dicaprio And Hanks
5'6.5 Indiana jones guy
said on 18/Aug/16
Steven is 69 years old(70 this year).He has lost 1.25 in height-average height loss for a 70 year old.So is it possible he gets a downgrade?
Dmeyer
said on 22/May/16
Rob when both Hanks And Spielberg at peak there are more pics showing Steven 3,5in smaller than 4,5in smaller , i think 5ft 8 peak is possible now less , in several pics Hanks looks max 5'11,5 with him
Editor Rob: today steven can look about 5ft 7, whether he was a full 5ft 8 20 years ago I'm not as sure.
Greg
said on 14/May/16
If Mark Rylance is 5'8" as listed in IMDB then Spielberg looks 5'7" based on this:
Click Here
S.J.H
said on 4/May/16
It's kinda weir that 5'8 Jerry Bruckheimer get dowgrade at 5'7.25 but atually taller than spielberg by 0.75 several years back
Sam
said on 5/Apr/16
Rob, could you add to his credits Close Encounters of the Third Kind, The Color Purple, Schindler's List, Catch Me If You Can and Munich to his credits?
S.J.H
said on 5/Mar/16
5'7.25 nowadays
Steve
said on 24/May/15
Closer to 5'6".
cole
said on 22/May/15
5'7.75 peak and more 5'7.25 now. Looks to have held up quite well despite being in late 60's.
177cmGuy
said on 25/Jan/15
I think Mr Speilberg was a weak 5'8 at his peak height. Today at age 69 he's probably 169-170cm somewhere in the weak 5'7 range. One of the greatest film makers I have seen. Jaws, Jurassic park and saving private Ryan are films you can watch over again no matter how old the get.
Realist
said on 5/Feb/14
This is his peak height 172-171 cm, i reckon he is about 5'6.5-5'7 today 169 cm. He is about an inch or two less than 5'9.5 George Clooney.
Sam
said on 18/Dec/13
Rob, might you list him at 5'7" as current height?
dmeyer
said on 17/Dec/13
standing by 5 ft 11-6ft guys like leo and hanks he defenetly looks under 5 ft 9 but to get precise you need to see him stand near 5 ft 7-5 ft 9 in people
dmeyer
said on 17/Dec/13
Lately can look 5 ft 7 , in person I met hanks and Spielberg he was near 5'8 and hanks near 6 ft
dmeyer
said on 16/Dec/13
5'7.75 peak 5'7 now , rob he can look. 5'7 flat near dicaprio is 170cm now possible he did look near 5'8 9 years ago when I met him
Sam
said on 11/Oct/13
Spielberg, Jon Stewart and Lorne Michaels all look to be around the same height. I'm betting Spielberg's lost a little with age, so more weak 5'7" (a la The Big G) than a bit over it these days. BTW, George Clooney looks to be quite pleased to "tower" over these guys...anyway, 3 of my favorite short, Jewish, gray-haired celebrities :=)
Click Here
Sam
said on 16/May/13
Today, he looks to be eye-to-eye with self-confessed 170 cm Christoph Waltz, with a slightly advantage in both over Ang Lee, who is commonly listed as 5'7" on the net.
Click Here
Click Here
Dmeyer
said on 6/Feb/13
In 80% of pics hé looks just 9-10cm under 183cm Hanks 171-171.5cm mean hé should be 11-11.5cm shorter i met both several Times , Steven didnt look under 5'8 and Hanks didnt look over 6' , i was on terminal and Steven gave me a taller impression than Stanley tucci ,
Shaun
said on 19/Sep/12
He can look 5'8" a lot but his height seems to vary and at times he can barely look 5 ft 7. In the middle is a fair guess but I think he looked shorter than this with Gwyneth Paltrow.
firemane
said on 1/Aug/12
I bumped into him once in Malibu. He was shopping. Real nice guy. I didn't dare ask for an autograph, just told him I thought Raiders of the Lost Ark was way better than Citizen Kane. He laughed and said "that makes one of us." Anyway, he was wearing Keds, and they might increase your heigh 1/4 to 1/2 an inch. I'm 5'11" and he looked to be 5'8".
Silent d
said on 27/Jan/12
I remember he was taller than mike meyers in gold member or the spy who shagged me. 171cm.
steven
said on 11/Jan/12
its funny 6'0 claim tom hanks and leonardo dicaprio both look close 3" range top Steven Spielberg. but Steven Spielberg listed as low as 5'7.5 , include i saw a picture of 6'1 listing michael bay look 4" top over Spielberg. so who is lying about the height?
johno
said on 25/Oct/11
The question is, is spielberg even 5'7 nowadays. He could be even lower and that really looks bad for the paltrow 5'9 estimates.
johno
said on 25/Oct/11
Shaun says on 24/Oct/11
Click Here
Looks about right with 5'9" Paltrow, more like 5'7 flat now though.
_________________________________________________________________________
Does that look like 2 inches to you in that particular picture? Note, paltrows hair is not her skull and spielberg is wearing his cap relatively flat and its all the way down to his ears, dnt know about you but my forehead is 4.5 half inches above my eyes, if i wear a cap to my ears, it would be really flat.
So no, no 2 inches there and more rather 1 inch, if that.
Spielberg 5'7 - 5'7.5
Paltrow 5'8
Spielbergs eyes hardly look even 1 inch below hers and he has a larger forehead. So in that particular,
Shaun
said on 24/Oct/11
Click Here
Looks about right with 5'9" Paltrow, more like 5'7 flat now though.
LAN Jiao
said on 30/Sep/11
spielberg and his main indiana jones cast height in cm below:
shia - 173cm
harrison ford - 180cm (can look under 5'10 with bad posture nowadays)
spielberg - 172cm peak , weak 5'7.5 now. probably just a fraction under 171cm.
Mr. Tempus
said on 4/Aug/11
5'7 is short, altough not extremely short, and yes steven was 5'7.5 in his youth nowdays he looks 5'6.5
Shaun
said on 12/Jul/11
Click Here
Mmm peak 5'7.5" maybe, 5'6.5" now maybe. He does not look a legit 5'7.5" next to 5'9" Paltrow here
dirty knees, aspen
said on 25/Apr/11
i just met a man who claimed to be steven spielberg in aspen colorado just yesterday at a mtn closing party..i am about 90% certain it was him actually now that i have looked up recent pictures of him..i would say 5'7" tops..i am 5'9" female and i was wearing tennis shoes..and was still looking down on him..so 5'7" would be close..not much more..if here were we would have been eye to eye and as it were we were my eyes to his forehead..
Andres
said on 15/Mar/11
@hansen, 5'7 is not short, is almost average, i am 6'2 but next to him i would totally feel small
John Flannagan
said on 27/May/09
In 1984-85 I worked as a limo driver/security for an outfit in NYC. Spielberg was a client who I drove for when he was in the city. He was 5'7". I know this because I had to pick clothes from his tailor. I remember I was surprized to find out he grew up in Arizona...I think? He didn't seem like a bad guy, but he never watched ANY movies but his own at his NYC digs wether alone or having a small party. Privately, he would critize every director mentioned. He was a real scared to walk any distance in NYC day or night, but 99% of the time he wasn't recognized
jess
said on 16/Feb/09
with shoes on he is about 5'7.5". he came in where i worked once, he was wearing a baseball cap and i didnt even recognize him until a co-worker told me who it was
Chris
said on 2/Jan/09
I met an actress who worked with him on Munich and she said that Steven was exactly my height, I am 171 cm, 5'7 and a quarter.
resnic
said on 7/Jun/08
Well i've read Spielberg is around 5'7" and mr cruise is of similar height.
Have a look
Click Here
brunobrowne
said on 21/May/08
Taking age into account Wayne was a least 1 inch taller than Mclagen. In the quiet man Wayne 6-4.5 or more likely 6-5
Mike
said on 11/May/08
Just stumbled on this but I'm a fan of John Wayne and I know for a fact that when filming movies he always wanted to be taller than anyone else in the movie(like Mitchum in El Dorado), so if though he was 6'4" he'd often where shoes that made him even taller. It's completely possible that Malagen was 6'4" and Wayne looked 6'6".
Bruno
said on 4/Mar/08
I am looking at the classic The Quiet Man and if as Luke claims Victor Malagen is 6'4'' then the legend Wayne must have been 6'6 as he is clearly 2 inches taller than Victor. I think however Wayne was 6'4 and this puts Maclagen at 6'2. However this film was shot in 1952, Wayne was only 45 and Mclagen 66 so he may have been slightly taller when younger.
gossip boy
said on 18/Feb/08
I think this guy its 5'7 flat..maybe a tad under...come on...he is short!
luke
said on 9/Oct/07
no,it's my error:andrew mclaglen is 6'7".sorry
his father 6'4"
luke
said on 9/Oct/07
@frank
victor mclaglen was 6'4" and his son andrew mclaglen is 7'0"
dmeyer
said on 1/May/07
looks 172 in person
dmeyer
said on 21/Jan/07
on war of the worlds cruise looked 1.5 inches on steven but he had lifts
jason
said on 20/Jan/07
ok glenn i trust you that he is 171 cm tall but i still think he locks atleast 172 cm these days, and to that wierd photo where cruise was 2 inches taller it might be that cruise wore lifts in the photo, i mean who wouldnt like to look tall, and cruise is a "superstar" in the states i believe he does everything to make taller then i really is. and spielberg maybe doesent care about it as much as cruise does, he funktions as a "little" guy next to cruise to make cruise lock taller, to make cruise lock avarage or even more.by the way glenn in the early 90`s photos you had not grown to you full height? how old where you back then? glenn thanks for a great site!
simon
said on 19/Jan/07
I don't understand why Martin Scorsese isn't listed on this site. I watched the Golden globes the other night and I figured that Steven Spielberg was towering over him when he received his award. Does anybody have a clue on Cape Fear's director?
[Editor Rob: crikey, I hadn't even realised I didn't have him....I shall add this great director now!]
Glenn
said on 19/Jan/07
Never met him.in town 2 weeks ago.I saw a bizzare pic where Cruise was 2 inches taller that Speilberg! full body photo too.weird.
jason
said on 18/Jan/07
i must agree with 5-8 in, he even locked just a little taller then 172 tom cruise so 173 cm would make more sense, this guy nead a upgrade.
dmeyer
said on 8/Nov/06
he is close to 5'8 i thaught he looked aleast 5'8 but i thaught i was 6 feet at the time so 5'7.5 no less
Anonymous
said on 30/Aug/06
he's a strong 5'8. Look the photos of Spielberg next to Coppola.
Jimmy
said on 30/Jun/06
Does someone knows about Francis Ford Coppola's height? In several books, he's described as a "tall and strong" man...
dmeyer
said on 31/May/06
in evry pic i see of him beside hanks, dicaprio, clooney ,and more he looks 5'8
EEE meeting
said on 23/May/06
I met Steven at the Electronic Entertainment Exposition. I spoke with him: I can tell he is just a little bit shorter than me (I'm 5'9").
sam
said on 5/May/06
Rob, among the short directors are: Martin Scorsese (5'3" or 5'4"), Spike Lee (5'5"), Josef von Sternberg (5'4"ish) or Charlie Chaplin (who you have at 5'4.5"). There have been a plethora of them who were about 5'6" or 5'7". Another really tall director was Satyajit Ray, who was about 6'5", and I've heard that F.W. Murnau might have been close to Crichton-size ("nearly 7 feet tall") although I've never heard an actual height for him, although these guys aren't American.
dmeyer
said on 5/May/06
i met him a few times he didnt look less then 5'8
Jimmy
said on 4/May/06
5'8" sounds good for Spielberg. I met him ones : it makes sense...
Frank2
said on 4/May/06
Well, it looks like nobody has the answer to the quiz. It's Andrew V. McLaglen who's the son of actor Victor McLaglen and stands 6'7".
And Spielberg isn't 5'9".
[Editor Rob: you're right...he's 5ft 10.5, I read it in a book once ;-)

I think the same book had Kirk Douglas at 6ft and Michael jackson at 6ft 1!!!

The other tall director near 6ft 4-5 is the George Romero guy. Shortest director?
]
Editor Rob
said on 4/May/06

"Five foot Nine or so"
, Martin Amis estimate in a book of his.
Mel
said on 3/May/06
Quentin Tarantino?
Frank2
said on 2/May/06
Height quiz for the day:
Name the second tallest American film director. FYI Michael Crichton is the tallest at 6'10".
Mel
said on 1/May/06
He's a strong 5'8".
UNK
said on 20/Apr/06
no chance that spielberg is over 5'8"
Frank2
said on 20/Apr/06
I have met the man. Several times. And he's a little guy next to me!
Anonymous
said on 19/Apr/06
Frank, meet the man or check photos and you'll see by yourself. He's clearly more than 5'7. For sure!
Frank2
said on 19/Apr/06
Wearing what sort of super shoes?
Anonymous
said on 19/Apr/06
Believe it or not, Steven Spielberg is almost 5'9 !
Brock
said on 3/Apr/06
He's gotta be ~ 5'9, which makes lucas ~ 5'7 which helps make sense out of the FORD/LUCAS picture.
dmeyer
said on 28/Mar/06
i met him on like 4 times and he looked alest 5'8" or 8'25"
Frank2
said on 27/Mar/06
If he's 5'9" then I'm six two!
Anonymous
said on 25/Mar/06
Steven Spielberg is not very far from 5'9. He's almost 1.75. Everybody think he's short, but he's not really. Check photographs !
Amomynous
said on 23/Mar/06
Steven Speilberg as a director behind the camera would NOT NEED any lifts in his shoes, why would he? So his height is pretty steady and regular, which makes him a good comparison to celebrities who snuggle up to him for photos. With normal dress shoes, he would be 5'8".
Taller
said on 9/Mar/06
I think Steven is taller... I've met him a couple of times and I can say that he is almost as tall as I am (I am 5 ft 9).
Editor Rob
said on 4/Mar/06

In Tom Powers biography he describe him:
"Spielberg, five-foot-six"
dmeyer
said on 12/Dec/05
i met spielberg with my mom i was impresd by him so i couldnt judge his height but my my mom told me he is in the 170 172 range
bob
said on 11/Nov/05
I barely see Steven on T.V. or magazines ect. But still, I thought he was taller.
dmeyer
said on 28/Oct/05
i met him a few times he looks over 5 foot 7 more like 5'8"
What
said on 27/Oct/05
Steven Spielberg Profile, Gossip, News, and Picture at ...
Name:, Steven Spielberg. Birth Name:, Steven Allan Spielberg. Height:, 5' 7".
Sex:, M. Nationality:, American. Birth Date:, December 18, 1946 ...
www.celebritywonder.com/html/stevenspielberg.html - 41k - Cached - Similar pages
steven spielberg | biography (born 1946)
It is reported that Spielberg's fortune is $2.2 billion (2002). Height: ...
And so, in one year, 1993, Steven Spielberg delivered to the screen Jurassic ...
www.leninimports.com/steven_spielberg.html - 36k - Cached - Similar pages
Steven Spielberg Biography
Height: 5' 7" Filmography: The Complete List ... He was born Steven Allan Spielberg
on the 18th of December, 1946, in Cincinnati, Ohio. ...
www.tiscali.co.uk/entertainment/ film/biographies/steven_spielberg_biog.html - 39k - Oct 25, 2005 - Cached - Similar pages
Steven Spielberg Filmography
I found him listed at 5'5"
CelebHeights Editor
said on 3/Oct/05

Another director height: Philip Noyce,
"I'm six foot five, 250 lbs"
CelebHeights Editor
said on 23/Aug/05

A 1991 Celeb Almanac listed him as 5ft 10.5.
Anonymous
said on 21/Aug/05
i met him a few times he dosnt look as short as 171 he looks more 173 so maybe he reached 175 cm in his pride
DP
said on 20/Aug/05
I think the reason you don't see many comments about Steven Spielberg's height is because he seems comfortable at his 5'-7" frame and doesn't try to hide anything in public. What you see is what you get with Steven and he's just as genuine in public as he is in life. A great human being.
CelebHeights Editor
said on 17/Jul/05

"He is not an immediately impressive presence. He is small, perhaps only 5ft 7in, and his frame is slight and wiry, which makes his head look big" - TimesOnline