James Cameron's Height
6ft 2 (188 cm)
Canadian film director best known for helming movies such as The Terminator, Titanic, Aliens, The Abyss, True Lies and Avatar. In a CNN interview clip (March 2012) on being asked how tall he was, James stated his height was
"Six Two."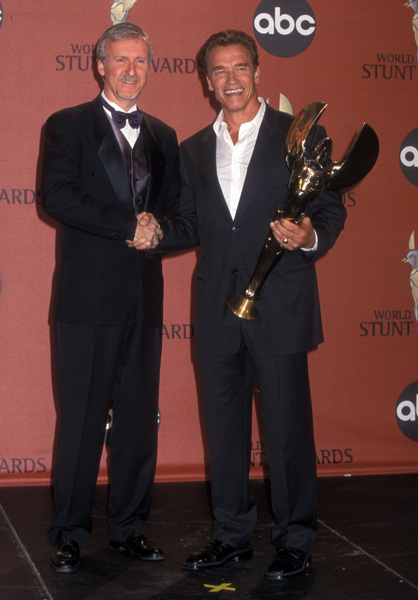 James with
Big Arnie
Photos by PR Photos
You May Be Interested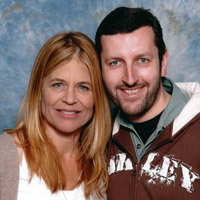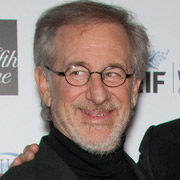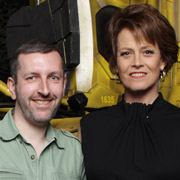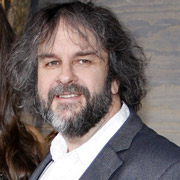 Add a Comment
69 comments
Average Guess (28 Votes)
6ft 1.64in (187.1cm)
vastlybetter566
said on 13/Dec/20
James looks taller than Arnold in almost every picture they take together, yet in this clip, released a few years ago, it looks as if they went out of their way to make Arnold appear taller than James.
Click Here
Miss Sandy Cowell
said on 16/Aug/20
📽️🎉🎁🎂 Happy Birthday James! 🎂🎁🎉📽️
Wishing the brilliant film director James Cameron a Very Happy Birthday. He turns both the sixes, 6️⃣6️⃣, today.
6ft2 😃👌
📽️🎉🎁🎂🎥🎉🎁🎂📽️🎉🎁🎂🎥🎉🎁🎂
Chinybobs
said on 16/Jun/20
Solid evidence that arnie was just about peak 6-1. No more than that.
Nearly 180cm guy
said on 14/May/20
Maybe Cameron 20 or 30 years ago really had a little over 6ft 2. Here are his photos next to Linda Hamilton, Arnold Schwarzenegger and Robert Patrick from 1992:
Click Here
Click Here
Click Here
Click Here
Click Here
Click Here
Click Here
Click Here
Click Here
Click Here
Click Here
Click Here
The first picture shows that Linda was wearing heels and Robert and Cameron were wearing shoes with a large heel. Linda, Robert and Cameron were over 30 at the time, so each of them was at their peak height, but Arnold was 45 years old and I wonder if he could lose his first fraction of height then. I would say Arnold looks good two inches taller here than Robert so even if Robert was only 181 cm I still can't see Arnold under 186 cm. Although Cameron next to them seems to be huge. Rob, what is the most likely, 5ft 11.25 for Robert, 6ft 1.25 for Arnold or 6ft 2.25 for Cameron?

Editor Rob
Cameron is at peak more likely a solid 6ft 2 than weak, Robert I feel the argument for 11.25 peak is fair.
VitoCheng
said on 21/Mar/20
HEI IS 6 FT 2!!
Miss Sandy Cowell
said on 16/Aug/19
🎁🎂🎭 Happy Birthday James! 🎭🎂🎁
Wishing James Cameron a very Happy 65th Birthday!
6ft1.5 nowadays. 😁👍
🎭🎂🎁🎉🎭🎂🎁🎉🎭🎂🎁🎉🎭🎂🎁🎉
Rampage(-_-_-)Clover
said on 25/Jul/19
Rob could he be 187cm today?

Editor Rob
He probably has lost half inch by now.
Tkazi
said on 26/Jan/19
Looks a good 6'2.25"
Rampage(-_-_-)Clover
said on 18/Sep/18
Nowadays he's struggling with this mark I think
Rampage(-_-_-)Clover
said on 19/Apr/18
I doubt under 188cm peak. Could pass for 189cm at times, actually.
Really does look around it in that photo w/h Arnold
berta
said on 19/Apr/18
i think cameron was 188 ore 1/4 under at peak and around weak 187 today.
Arnold was weak 186 peak and 180-181 today
Robert patrik weak 181 peak and 179,5 today
Yas
said on 1/Mar/18
@Shiva, You're kidding yourself. Why would the floor not be flat. Arnie is a little closer to the camera if anything. 3-4cm under Cameron.
Rampage(-_-_-)Clover
said on 4/Feb/18
187cm today is likely
Fida
said on 24/Jan/18
Next to james napier robertson(6.1) How much does he look?

Editor Rob
He can seem no taller than him, but it's now likely Cameron is losing height from his peak.
Richardspain
said on 19/Sep/17
Cameron peak 188cm now 186 cm
Arnold 184cm now 182cm
Barefoot
Matt6'5"
said on 10/Jul/17
I suppose this makes him a pretty useful "yardstick" so to speak, to compare Arnold to.
Shredder
said on 15/Jun/17
If James is only 6 ft 2 than Arnold was max 6'1 in this pic and in the 90's.
Rampage(-_-_-)Clover
said on 27/May/17
He's probably 187-188cm range today and 188-189cm peak…
shiva 181 cms
said on 17/May/17
In this pic above arnold is standing on lower level and Cameron on higher leveland also arnie is dropping a bit but closer to the camera so the difference looks 3 cms bit its actually 2cms
shiva 181 cms
said on 17/May/17
James Cameron 188cms
Arnold. 186cms
Rampage(-_-_-)Clover
said on 16/May/17
Cameron: 188.5cm
Schwarzenegger: 186.5cm
berta
said on 5/May/17
i also believe he is maybe 187 tall nowdays.
berta
said on 5/May/17
by looking at him i would say he looks like he could be atleast 187 and as talles a fraction over 188 the lsting is fine. But he looks maybe 3 cm taller than arnold well atleast 2 so i guess thats another evidence that arnold was probably weak 186 guy rather than 187. and of course was measured just under 188 in the morning.
Canson
said on 26/Apr/17
@richardspain: you're right Arnold was never over maybe 184cm strong 6'0" which would give him 6'1" AM and maybe 6'1.5 in shoes
Richardspain
said on 23/Apr/17
Good pic. This is proof Arnold never was 188cm because Cameron is taller than Arnold.
Arnold 186 cm peak not more
S.J.H
said on 8/Apr/17
@James said on 2/Apr/17
I agree. He might have loss half inch. Maybe 6'1.5 peak
James
said on 2/Apr/17
He is 6'1".
S.J.H
said on 20/Mar/17
Sometimes james cameron look alot like 6'1
Sandy Cowell
said on 15/Dec/16
What an interesting revelation! I had no idea James Cameron was this tall!
I do dig his films - they're fantastic; many have good parable-like qualities, if you catch my drift folks, and unbeatable special effects!
Ashton
said on 12/Dec/16
Yes, he is 188 cm
Rampage(-_-_-)Clover
said on 1/Jul/16
In that photo with Arnold (still 6ft1 minimum then), 189cm is arguable
Arch Stanton
said on 1/Jul/16
DIdn't look it, but you could probably argue 189 at some time of the day in his 20s.
Rampage(-_-_-)Clover
said on 29/Jun/16
I'm sure he's also been described at 6ft3 in the past
Bunerpk
said on 9/Apr/16
Today He Is Minimaly 1 Inch Taller Than Arnie & Is Correct 6.2
Bunerpk
said on 9/Apr/16
In His Early 90s , I Think He Was More Than 6.2 Because He Looks Probably 2 Inches Taller Than Big Arnie. Now He Will Be 6.2 Without Any Doubt.......,....,,.... I M His Big Fan From PK.
Rampage(-_-_-)Clover
said on 27/Mar/16
Arnold could look near Cameron's height in other pictures. He's tilting his head in the one above...
Crypto139
said on 7/Mar/16
Typical average internet user. 6 foot 2, introverted, obsessed with freedom, anarchism, and believes all people are sheep.
S.J.H
said on 5/Mar/16
He don't look dropping much of height since avatar premiere. Might be 6'1.75 today
Rampage(-_-_-)Clover
said on 12/Nov/15
Looks 6ft1-6ft2 today
BT
said on 30/Sep/15
Looking nothing over 6'1.5 now if you look at recent pics with Tarantino and others. Don't think he ever cleared 6'2, but rather guys like Arnie (big Arnie that is) and Leo are 0.5in shorter than listed. Tarantino looked a strong 6'1 in his prime. It wouldn't surprise me one bit if he measured near 6'1.5 in his younger days, now he looks more or less 6'1 with a bit more extra weight and sloppy posture, and Cameron barely edges him by 0.5in... Does anyone have a picture of a young Cameron and Tarantino standing side by side? That would have been interesting to see.
IMO - Cameron: 6'2 peak, 6'1.25 or 6'1.5 now. Tarantino: 6'1.25 peak, 6'0.75 or 6'1 now. Big Arnie: 6'1, 2015 Arnie: 5'11.25 or 5'11.5. Leo: 5'11.
cole
said on 5/Feb/15
@Rampage: Agreed. He's 60 years old now, so could have lost about 0.5in. Maybe it's just a more sloppy posture that's now making him appear a little under 6'2 though. But I'd say 6'1.75 as of 2015 and 6'2.25 for his peak has to be possible, as he looks a decent 1-1.25in taller than "Big Arnie" in the above photo - so I doubt Arnie was ever over 6'1-1.25. Young Arnie looked shorter than young Kevin Bridges as well, so there's also that.
Rampage(-_-_-)Clover
said on 24/Dec/13
I agree, Cole. He might be more 6ft1.5-6ft1.75 today. But looking at old photos from Titanic he has Leo by about 3in. At least 6ft2/188cm in the 90s.
Rob, could he maybe have been a little over it in his 20s?
[Editor Rob: a solid 6ft 2 is possible]
cole
said on 22/Dec/13
More towards the 6'1.5 mark today I'd say.
Rampage(-_-_-)Clover
said on 1/Nov/13
Those pictures are weird. He looks noticeably shorter than James Cameron (who is/was 6ft2) which would pretty much rule out the 6ft1.5 claim yet he's a few inches taller than Robert Patrick who was at least a strong 5ft11?
Arch Stanton
said on 18/Oct/13
He looks more 6'1" range today, fractionally taller than Tarantino I think.He definitely looked a legit 6'2" peak though.
Dmeyer
said on 25/Apr/13
Rob by the Time of terminator 2 wath was the height diferance between him and arnie , its hard to see less than 1 in and possibly 1.25-1.5 in even considering footwear
[Editor Rob: by that time it's not impossible he dropped a small fraction of height]
Trent
said on 1/Nov/12
Sorry, Rob. Could you put that last post on Arnold's page?
Trent
said on 1/Nov/12
Also, here are some good pics of him with James Cameron (who has described himself as 6'2) in 1992. The difference is severely exaggerated, because Cameron is in cowboy boots, and Arnold is in flat sneakers. But I would still say it makes a peak of 6 foot seem reasonable:
Click Here
Click Here
Rampage(-_-_-)Clover
said on 24/Aug/12
Doesn't look over 6"1.5/187cm today.
Michael
said on 22/Nov/11
He is tall, around 6 ft 1.8 inch I think.
ali
said on 2/Nov/11
yeah,he is pretty tall man
Hugh 191cm
said on 8/Jul/09
Weak 6ft2 (187-188cm).
Hugh
said on 1/May/09
James Cameron is a weak 6ft2 guy.
Lenad
said on 10/Apr/09
I'm surprised Hugh doesnt think 6'4
Hugh 190cm
said on 9/Apr/09
I'd say a shade under 6ft2. 187cm-188cm precisely.
Hugh
said on 10/Jan/09
Looking closer to 6ft1 recently. Maybe he's heavier and can give the illusion of being shorter.
Hugh
said on 23/Dec/08
They actually look quite close in height. This guy could be a little over 6ft2.
Lenad
said on 12/Dec/08
Arnold Schwarzenneger doesnt look a legit 6'2 next to James Cameron. Schwarzengger was probably more in the 6ft1 range and looked taller because he was so damn muscular.
Dude
said on 19/Nov/08
Lol, look at Arnold grabbing that guy in Patrick's first picture.
Lenad
said on 16/Oct/08
Hes a tall guy definitly
Ivan 6'2.25
said on 15/Oct/08
a perfect 6'2 tall guy
anonymous
said on 11/Oct/08
Taller than arnold but not significantly taller which possibly confirms that arnold is in the 6' range...not the 5'10" that you see some people claim for him.
miko
said on 10/Oct/08
I always thought this guy was taller than 6"2.
RisingForce
said on 9/Oct/08
Yeah well the man who measured Arnold said he was 6'1 1/2" in the evening and was most likely 6'2" in the morning.
RisingForce
said on 8/Oct/08
Patrick says on 6/Oct/08
Thanks for adding him Rob.
He
nate
said on 7/Oct/08
dont forget Aqua Man! lol
Patrick
said on 6/Oct/08
Thanks for adding him Rob.
He
Anonymous
said on 6/Oct/08
He is 6'2"