Mia Farrow's Height
5ft 3 (160 cm)
Peak height was 5ft 4 (162.6 cm)
American Actress best known for roles in film such as Rosemary's Baby, The Purple Rose of Cairo, Hannah and Her Sisters, Alice, Crimes and Misdemeanour's, Husbands and Wives, John and Mary, The Haunting of Julia, See No Evil and Death on the Nile. In a NYTimes 1971 interview it mentioned
"She stands now, 5 feet 4 inches tall"
. In 2009 she mentioned her weight, saying
"Normally I weigh 109 [pounds]"
.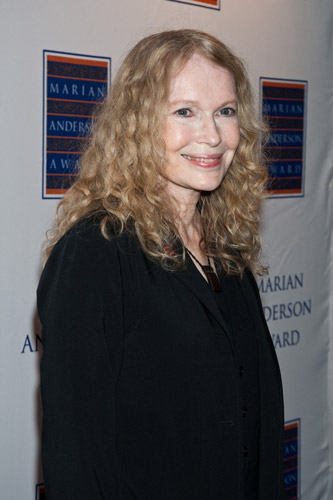 Photos by PR Photos
You May Be Interested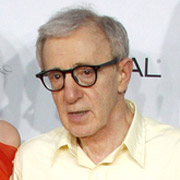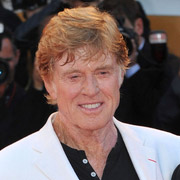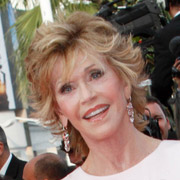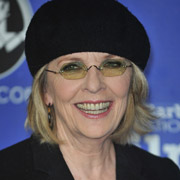 Add a Comment
17 comments
Average Guess (5 Votes)
Peak: 5ft 4.75in (164.5cm)
Current: 5ft 3.25in (160.7cm)
Miss Sandy Cowell
said on 9/Feb/20
💐🎂💝🍰 Happy Birthday Mia! 🍰💝🎂💐
Mia Farrow turns three quarters of a century today. A Very Happy Birthday to this wonderful lady, who has raised 14 kids!
5ft5 peak 😃
5ft3.25 now 😉
💐🎂💝🍰💐🎂💝🍰💐🎂💝🍰💐🎂💝🍰
Sandy Cowell
said on 3/Oct/18
Yesterday evening on the 'Talking Pictures' Channel, I saw the film 'See No Evil', which I first saw when I was 10 or just turned 11. It terrified the life out of me back then, and it was still a good watch in this day and age.
I always thought Mia was 5ft5, and if she was smaller by an inch, how tiny was the girl who played her cousin Sandy? She made Mia look positively tall, looking nearly half a head shorter than Mia!
Mia played Sarah, a blind girl who is staying with relatives. She doesn't realise that they've been senselessly slaughtered and continues - for a little while anyway - to stay in the house for just over a night. Surely she'd have been able to smell the metallic scent of blood? That was something that never occurred to me as a kid!
She is protected by her very tall boyfriend, who I recognised became a sit-com actor about a year or so later. The killer was played by Paul Nicholas, who struck me as about 5ft9 or 10, if his appearance as Cousin Kevin in 'Tommy' is anything to go by.
Today I have decided on 5ft4.75 for Mia's peak height and 5ft3.25 for today's height.
Sandy Cowell
said on 29/Dec/16
We have here a beautiful-hearted woman! She has done so much for children. No, I don't know the strength of what she's done, but I do know that she made life's path less of a struggle for quite a few.
Anyway, I always thought she was 5ft5, but does it matter when you bring sunshine into the lives of children? 👏👏
Rojina
said on 28/Dec/16
Didn't she also star in the Great Gatsby?
Sandy Cowell
said on 19/Nov/16
Mia is a huge-hearted woman worthy of much respect!
I read that her optimum height was 5ft5 actually! In the same article, she was also said to weigh 7 stone exactly, or 98 pounds.
I don't know if she had to lose weight while she was making the blockbuster shocker 'Rosemary's Baby' or whether it was just make-up and camera angles. I think it was the latter, judging from the amount of under-eye make-up she wore and also the shapeless dresses!
I haven't seen her in anything else, I'm afraid, but I know enough about her to be able to say that she is kind and lovely and deserves a great deal of happiness!
Arch Stanton
said on 18/Jan/16
Sometimes she probably looks a bit too boyish and old fashioned to be considered attractive, it depends even on the scene in a film, I have mixed perceptions of her haha. Sometimes she can seem a bit under this, but I don't think she was the type to wear big heels.
Arch Stanton
said on 18/Jan/16
Difficult to judge whether she's that attractive or not. Sometimes in the 60s-80s at times she could look utterly gorgeous, with cheekbones you could cut glass on, but other times she looks unattractive and quite weird looking. In some films in some scenes I ifnd myself marveling at how beautiful she looks in close ups, but others I just don't see it. I guess she's not everybody's type, some men would think her unattractive, others would think her very much so. I guess she also has that air of mystique about her, obviously Frank was smitten with her.
Arch Stanton
said on 18/Jan/16
Actually you have Conti at 5'10.5, so she managed to pull off looking taller than 5 ft 4 with him!
Arch Stanton
said on 18/Jan/16
Rob, can you update with a photo and films The Purple Rose of Cairo, Hannah and Her Sisters, Alice, Crimes and Misdemeanors, Husbands and Wives, John and Mary, The Haunting of Julia, See No Evil and Death on the Nile? Looked a weak 5'4 with Tom Conti in Julia.
Max
said on 29/Jan/14
She was not a "fashion model." Nobody that short would ever be hired by any fashion designer to model clothes.
Arch Stanton
said on 15/Nov/13
Looks noticeably shorter than Lois Chiles in the Great Gatbsy. 5'4" looks OK. Ronan Farrow, Frank SInatra's ahem I mean Woody Allen's son? Dunno probably 5'7" from what I recall in the photo with his mother. Frank was 5'7".
MD
said on 28/Oct/13
Anyone know how tall her son Ronan Farrow is? I ask, because he's been on Lawrence O'Donnell's MSNBC show, recently. Apparently, he's been hired to do a show for the network, too. Anyway, he looked tiny even just sitting down across from Lawrence. All of the MSNBC primetime guys are pretty tall (Matthews, O'Donnell, and Maddow all clearly being above average and the rest either slightly above or of average height), but Ronan clearly looks below average height, which given his parent's height wouldn't be much a surprise.
Arch Stanton
said on 29/Aug/13
About 3 inches shorter than John Cassavetes in Rosemary's Baby, seems about right.
sasha
said on 24/Jun/09
I love Mia farrow, yeah to me she never looked anything past 5'5". I think 5'4 is good for her. That looks like her height.
Anne
said on 17/Jun/09
She looked taller in Rosemary's Baby and the Great Gatsby. I think it's because she has always been very thin. She was soooo beautiful in her day.
No Way
said on 15/Jun/09
I was an extra in Broadway Danny Rose when I was 11...I did a few scenes next to her...try 5' 1"...TOPS.
Brad
said on 14/Jun/09
Gotta be shorter.