Jane Fonda's Height
5ft 6 (167.6 cm)
Peak height was 5ft 7 (170.2 cm)
American Actress best known for roles in movies like Klute, Barbarella, Nine to Five, Julia, They Shoot Horses Don't They?, The China Syndrome, Cat Ballou, Stanley and Iris and Coming Home. In her book My Life so Far, when talking about modelling she mentioned when taking Dexedrine her weight dropped from low 120's to under 110
"On my five-foot-eight-inch frame."
Rog Friedman (@showbiz411)wrote in his blog that I was 5'8" when my mug shot was taken. Help! I'm shrinking! Only 5'6" now. - 2009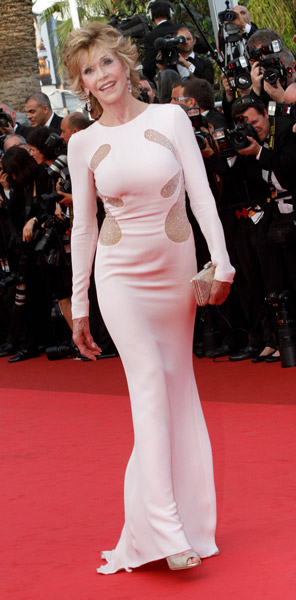 Photos by PR Photos
You May Be Interested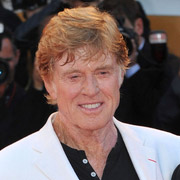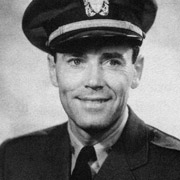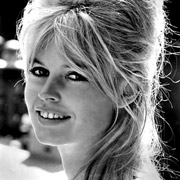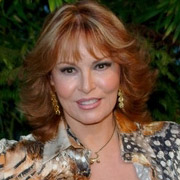 Add a Comment
59 comments
Average Guess (8 Votes)
Peak: 5ft 7.44in (171.3cm)
Current: 5ft 6.16in (168cm)
David Kashfi
said on 13/Feb/20
I think Jane Fonda was five foot seven at her peak.
Miss Sandy Cowell
said on 21/Dec/19
💐🎂💝🕯️ Happy Birthday Jane! 🕯️💝🎂💐
Many Happy Returns of the Day to Jane Fonda.
Just one look at that hourglass figure and one would be forgiven for thinking that the sand in the hourglass of time has got stuck halfway down and refuses to travel southwards any more. Hence, I don't think it matters how old she is. She's eternally youthful!
5ft7 peak - I've read it in magazines and newspapers ever since I was buying them. 🗞️
5ft6 now. 😁👍
💐🎂💝🕯️💐🎂💝🕯️💐🎂💝🕯️💐🎂💝🕯️
Christian 6'5 3/8"
said on 4/Dec/18
@wishbone
Jane isn't a "war hawk" if she opposed the Vietnam War. It's the complete opposite. A war hawk is someone who favor wars.
wishbone
said on 17/Oct/18
I sometimes get criticized for liking a Vietnam War "Hawk" like 5'7" Jane Fonda and 5' Cathy Rigby,a Vietnam War "Dove" (although Cathy only was moderately upset her gymnastics coach Buddy Marquette told Cathy the young men rioting and burning draft cards were exercising their "free speech" rights to do that,but being very sensitive like Cathy is,she resented Buddy's "free speech" claims),I've often wondered if there are similarities between 5'7" Jane and 5' Cathy. I found 4 similarities of Jane and Cathy. 1) They're December babies (Dec.12 for Cathy and Dec.21 for Jane.) 2) Each has won many acting awards. 3) They both were anorexic. 4) Each brought out exercise videos. But how did some people like Jim Rome start screaming "Petite Jane Fonda" claims about Cathy? Well,after Cathy made a surprise Dec.18,1970 What's My Line? mystery guest appearance and Brady Bunch daddy Robert Reed nailed Cathy (he also on Oct.18,1964 as a WML panelist nailed mystery guest Bob Gibson,St. Louis Cardinals 1960's pitching icon and star of their 1964 "Bob Handley" champions and 1967 World Series winners (why St. Louis won out over the New York Yankees in 1964:then Yankees M Yogi Berra moved star 1960's Yankees CF Mickey Mantle to RF (with Mantle's knees now arthritic due to many knee operations,a limp shoulder,a bad back,scars from an ugly "Flu Shot Fiasco" boil he suffered in 1961 (the needle wasn't sterilized) and a pinched neck nerve,according to PBA icon part time St. Louis Cardinals TV announcer (1984-1997) Nelson Burton,Jr.,the Cardinals took extra bases because they took advantage of Mantle's bad knees,shoulder,hip,neck,and back. Also the Cardinals were a younger team than New York.),Cathy and Jane toured Vietnam. That was how the "Petite Jane Fonda" charges were whacked at Cathy. But Jane and Cathy even did some exercise videos together! So yes I love Cathy Rigby but Jane Fonda isn't a bad person,either.What she screamed during the Vietnam War was her right to do so,just like I feel Earl Anthony was correct in asking the 1991 Kodak Invitational finalists (Handley's last TV final. He finished 5th and won the 1994 PBA Resident Pro Championship and 2 Senior PBA titles. Bob has 8 career PBA titles altogether) about Magic Johnson retiring from the NBA due to AIDS. (But Earl was NOT fired from NBC for this. He left NBC ON HIS OWN VOLITION because after 1991 NBC stopped covering the PBA.
Tall Sam
said on 26/Sep/18
5'8" as a self claim could have been measured once in sneakers or something, she looked just on the cusp of being tall in her younger years.
Bobby
said on 4/Aug/18
I'll tell you, Jane Fonda was a real looker in her younger days.
flavius
said on 13/Mar/18
No way she's still 5.6' now... she shrank a lot in age, I think she's no more than 5,4.5' now.. in so many pictures she looks definitely shorter than Freida Pinto, Elizabeth Olsen, she's dwarfed by Zoe Saldana and Miley Cyrus in high heels... in some pictures she looks same height as Salma Hayek (who wears higher heels for sure, but she is 5.2').. just look for some pics of Jane beside those actress
Jtm
said on 25/Nov/17
She was close to lily Tomlin's height in 9 to 5. I doubt she was ever over 5'6 and probably under 5'5 now.
Tall Lady
said on 22/Nov/17
Jane Fonda has always had just downright perfect posture. As a fan of her work, I think she was easily a bit under five foot seven as a young(er) lady and has shrunk a good two inches as a senior. But, with that ramrod posture if hers its really hard to tell. Not to mention the varieties of footwear she has worn throughout her decades long career.
Sandy Cowell
said on 8/Aug/17
It's news to me that Jane ever claimed to be as tall as 5ft8! I've never, ever come across that one! Having said that, her work-out started a whole industry of similar work-outs, which is A Good Thing, especially for those who, for some reason or other, cannot go out. Nice work Jane, for enriching so many lives! 👍
I have no difficulty accepting that Jane's 5ft7, (or was at her peak), albeit a weak one. I reckon that come mid-day, her height will have been a fraction below 5ft7, and by the time she retired to bed, she'll have been 5ft6.75.
She's probably about 5ft5.75 now, a loss of 1 and a quarter inches from her hey day.
Arch Stanton
said on 7/Jun/16
It's a classic case of a 5'6.75 person claiming 5 ft 8, c.mon Rob you should be able to spot the signs here. I'm sure Jane even had her own Volvo before that mug shot was taken ;-)
Arch Stanton
said on 7/Jun/16
With Michael Douglas in The China Syndrome looked 5 ft 6 range too. I'd go with 5'6.75 for now but there's a good chance 5'6.5 peak and 5'5 range now.
Arch Stanton
said on 7/Jun/16
Rob, any chance you can tweak to 169 peak and G height? I've seen a good number of her 60s and 70s films and I often think a full 5 ft 7 is a little bit too much. She didn't look 5'7 with Delon in Joy House. Had about 1,5 inches on Lola Albright, I really do think you'd be better going with high 5'6 range. Check out the 1977 film Julia with Vanessa Redgrave if you're not convinced!
Editor Rob: not looked at Jane for a fair while, so would have to look early career at some point to see if that weak 5ft 7 looked closer.
littlesue
said on 15/Aug/15
She always said she was 5ft 8 but more 5ft 6 to 7, she had artifical hips and knees so probably has osteophorosis so probably more like 5ft 4 now.
Arch Stanton
said on 6/Jan/15
She really is the female G! Claims 5 ft 8 but in reality was 5'6.75!!
guest
said on 11/Oct/14
I attended one of Jane Fonda's book signings. I used to be 5'8" and shrunk to f'6". She was shorter than me at that signing. My guess she's around 5'4".
Arch Stanton
said on 10/Oct/14
You could also add More recently she has appeared in Monster-in-Law, The Butler and the the HBO TV series The Newsroom.
Arch Stanton
said on 10/Oct/14
Rob can you add Julia, They Shoot Horses Don't They?, The China Syndrome, Cat Ballou and Stanley and Iris?
Arch Stanton
said on 10/Oct/14
lara says on 8/Sep/14
5"7? Maybe she was back in her 20s/30s
Pretty much yeah. She could often look 5'6.5" and even 5'7.5" at times. In the middle 5 ft 7 I think is pretty decent but if I had to put money on it I'd guess around G's height. If you saw some of her 60s and 70s films you'd realise 5 ft 5 for her would be utterly ridiculous. I haven't seen other comparisons of late, so it's possible she's lost more height but in The Butler she looked pretty tall in heels next to Whitaker and was only a few inches shorter.
glad
said on 30/Sep/14
She's not 5'7" now... in a recent picture Zoe Saldana towers over her, at least 10 cm difference.
The same in another picture beside Freida Pinto,
lara
said on 8/Sep/14
5"7? Maybe she was back in her 20s/30s, but I think she has a shrunk an inch or two since then so I don't think she is that now. She looks very near the same height Tina Fey in similar sized heels (Tina claims 5"4.5.) I think Jane is realistically 5"5, possibly 5"5.5. She doesn't even look in the 5"6 range to me now.
Arch Stanton
said on 1/May/14
Still hitting 5 ft 10 range in heels. Looked about 3.5 inches shorter than Forest Whitaker in The Butler.
Arch Stanton
said on 2/Apr/14
Rob have you seen Julia? She looked at least 4 inches shorter than Vanessa Redgrave and had bigger heels. Vanessa made her look quite short! She looks more 5'6" range accounting for footwear difference really.
Arch Stanton
said on 19/Jan/14
She makes Donald Sutherland looks about 6'3" in Klute I think.
Arch Stanton
said on 19/Jan/14
Mmm in other scenes she's in three inch boots and she looks an easy inch shorter than Douglas and actually looks more 5'6" range. Urgh it's hard nailing her height! Somewhere around 5 ft 7 I think is about right but she can look half to an inch taller or shorter either way at times!!
[Editor Rob: yeah, the eternal problem with heights, one minute someone can look such a height and then in another moment taller...or shorter]
Arch Stanton
said on 19/Jan/14
She's wearing 3 inch wedges rather than heels. So she's probably 5'10 range in them but so should Michael Douglas be in shoes. He looks more a flat 5'9" in comparison actually.
Arch Stanton
said on 19/Jan/14
She looks super hot in The China Syndrome with red hair. Really suits her. She seems marginally taller in heels than Michael Douglas.
Arch Stanton
said on 6/Jan/14
She still looks very good today though even into her 70s, certainly better than most aged Hollywood actresses!!
Arch Stanton
said on 6/Jan/14
She looks 5'6" range in Cat Ballou in 1965. She was doll pretty in her 20s in the 60s but soon affected her looks by smoking too much.
Arch Stanton
said on 19/Sep/13
Rob, increasingly seeing her next to Hepburn I find it hard to believe she was shorter peak. I think 5'7.5" would be a better shout for her peak. What do you think? She's 75, so has probably now lost at least an inch anyway.
[Editor Rob: there is a chance]
Arch Stanton
said on 19/Sep/13
Rob in On Golden Pond she looks 2-3 inches taller than Katherine Hepburn. I think she had heels on though. But she looked 5'10-5'11" next to Fonda and Hepburn. So I'd say 5'7" range bare minimum peak.
[Editor Rob: by that time Hepburn had lost height]
Phinn
said on 31/May/13
As mentioned, Jane needs a peak height upgrade to 5'8 as per her Cleveland PD mugshot in 1970.
David
said on 22/May/13
Thanks for putting up the exact quote Rob. In Barbarella for example she looks more like five eight due to her long legs.
David
said on 20/May/13
Little Sue if she's five six and a half now she was probably about five eight in her youth. I recently read in her book where she says she had a five eight frame.
[Editor Rob: I'll put the exact quote up the top of the page since she mentioned her weight aswell]
little sue
said on 19/May/13
She would probably have lost an inch or two now she is in her 70's. My Mom same age and has lost nearly 2 inches.
David
said on 18/May/13
In Jane's book My Life So Far on page 116 she says she was five eight.
David
said on 17/May/13
Why do we think she was five seven if she claimed five eight? Of course, if she is 5'8" in her mugshot with shoes does that mean we should subtract a little due to her shoes? Is that why? I am not entirely certain if she was closer to five seven than five eight. As well, by age 76 she is likely to have lost more height than half an inch I would guess.
Small guy
said on 14/Aug/12
Check out this pic of her:
Click Here
Mugshot says she's 5'8". Upgrade!
Brandon
said on 14/Jul/11
is it possible for her to be 5'6" flat these days? she looked around 170 at her peak, but nowadays, surely, she's an inch shorter. after all, she's over 70 years old. in "monster-in-law," with jennifer lopez, she looked around an inch taller than her in one of the final scenes, and i think she's 5'4" at best. taking into account the three-inchers she was wearing, she'd probably be around 5'6", and since jane fonda was wearing smaller heels, she'd probably be around 170-171, no taller than 172. and 166 cm elaine stritch was also a tad shorter than her height in heels in the same movie.
Click Here
Demiere
said on 16/Jun/11
In her defense she could possibly be 5'7.5 because if she stood next to whitney she would look a inch shorter but with two inch heels she could be almost 5'10.
gregory lehmann
said on 15/May/11
5'7" is Jane's height. She's okay,but she got Cathy Rigby tagged as the "petite Jane Fonda" because they both toured Vietnam. Cathy,though,took a much softer,gentler Vietnam War stance than Fonda,but she didn't like draft card burning.
BerryRed
said on 22/Jun/09
5'7" for a female is the male equivalent of 6foot. Five seven is considered tall for a female. Five eight and higher is amazonian (I'm female and five eight).
Michael
said on 21/Jun/09
How is 5'6" tall for a woman? If anything it's average. 5'9' and up is tall.
Anonymous
said on 13/May/09
lots of tall women-5'6-5'7-just appear even taller. i sm this height, and ppl always think im 5'8 or even more. especially when u have a long, slender frame, like jane, and myself. I used 2 say i was 5'8, too, b/c ppl would not believe any less, and i often thought i was mis-measured. Maybe jane thinks so too! but shes def at least 5'6, possible a true 5'7. beautiful lady, great actress. looks stunning 4 her age
gulcan
said on 16/Jan/09
After 50-60, many people loose height. Depending on their body type and height, it can range from a couple of inches to 4-5 inches. It is possible that she was taller when she was in her 20s 30s. My father-in-law (67 years old) was 190+cm when he was young now he is around 182-183cm.
Heidi
said on 13/Oct/07
5'6" sounds about right. I stood next to her in the ladies room at an awards event and she was a bit shorter than I am. I'm 5'7".
Jackie
said on 12/Sep/07
With Jon Voight, Michael Cimino and Warren Beatty in the seventies
Click Here
cute0206
said on 28/May/07
i saw her once many years ago in shanghai, she definitely looked a lot taller than she actually is(5'6"-5'7"). i want my grandma to look like that. she's hot for someone her age.
Elizabeth
said on 29/Apr/07
Nah, she's got to be shorter than 5'7". She looks about the same height as Lindsay Lohan in Georgia Rule.
cioco
said on 28/Feb/07
jennifer lopez sais she is 5'5 and jane looks taller in the movie
GYPSY
said on 22/Jan/07
I walked into the CASTRO Theater in San Francisco with Jane Fonda...I am 5'7...she is NOT...maybe 5'4 at the most...
Viper652
said on 25/Sep/06
Ive read a few sightings where she is actually really short in person.
guru
said on 11/Jun/06
i dont know about earlier but jennifer lopez looks taller than her in some scenes of monster in law
trueheight
said on 13/Mar/06
wow, what a revelation, she has always appeared be very petite, especially early in her career.
CelebHeights Editor
said on 10/Feb/06
Saw her quote in her biography:
"On my five-foot-eight-inch frame, my weight dropped from the low 120s to under 110lbs"
.
Alicia
said on 29/Oct/05
Honey mugshots can be doctored if a PR company wants to make her look tall!!! On the Jonathon Ross Show (Uk Chat show) she looked much smaller around 5"4.
Anonymous
said on 17/Oct/05
The mugshot plate doesn't show height. A friend of mine, who is 5'4", lives next to her house in Taos, NM. She is under 5'4" herself, or just at it.
CelebHeights Editor
said on 17/Feb/05
Thanks Issheuboy. Whether the officer took her height from her driving license, asked her, or used a wall marking is unknown, but definitely she was 5ft 7, could be slightly more.
Issheuhboy
said on 17/Feb/05
Mugshot seems to show her at 5'8
http://www.geocities.com/SunsetStrip/Set/3881/9fonda_jane.jpg