Raquel Welch's Height
5ft 6 (167.6 cm)
American actress known for roles in movies like One Million Years B.C., Fantastic Voyage, Bandolero and The Three Musketeers. Celebheights read in the Daily Mail Raquel mentioning her height and statistics,
"I am 5ft 6in and, at my peak, my vital statistics were 37-22-35"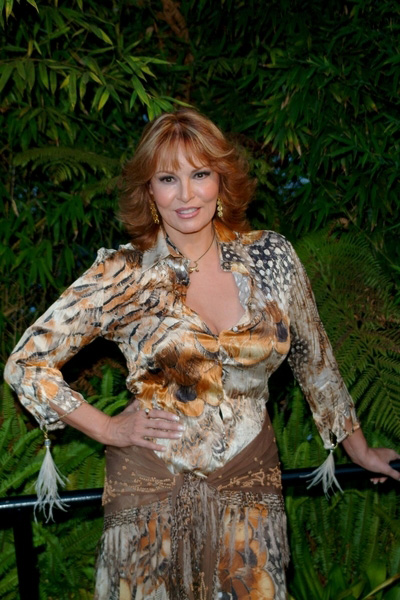 Photos by PR Photos
You May Be Interested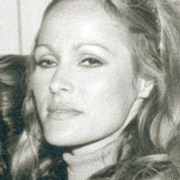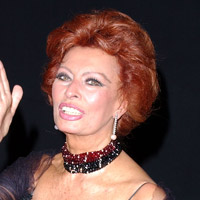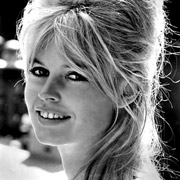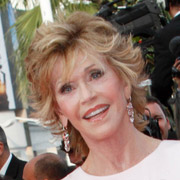 Add a Comment
49 comments
Average Guess (12 Votes)
5ft 5.5in (166.4cm)
Arch Stanton
said on 30/Jan/21
5'4 is too low but I think there's a better chance of 5'5 range than the full 5'6.
Annettemarie
said on 29/Jan/21
Back in the 70s I had a close friend who was connected to the film industry. She had met Raquel Welch and told me she how surprised she was that Welch was so "small." So I am guessing Welch is around 5' 4". Raquel Welch is leggy and that gives a taller appearance.
I would go with 5'4", however, whatever her height, Raquel Welch is perfectly proportioned, and I mean perfectly. I am a visual person, naturally artistic with a critical eye. I notice things visually that the average person will not. I saw a totally nude photo of Raquel Welch, full frontal, when she was at her peak. She stood straight frontal, no sensual pose. It was reportedly taken on a European film set. Her body was absolutely perfectly proportioned, that artistically speaking, a sculptor of her should be in the Metropolitan Museum of Art. She had a voluptuous and incredible perfectly proportioned beautiful body and legs that silicone could never duplicate.
People say that Sophia Loren had a beautiful body, (I am speaking of body here, nothing else) but Loren had sloping shoulders and a long neck…in her peak Loren could never compare to Raquel Welch. Neither could Marilyn Monroe.
I like Raquel Welch's honesty. She is quoted as saying that her body blossomed into an asset, but that her hair is fine textured and her nose is not so attractive. She has her own wig line, so hair is not a problem. Seems to me, height is not as important as proportion and balance.
Nik
said on 9/Jan/20
@ Mister Smith - Come on, everyone's at it! It's common place for people to round up their height, quite a few people round up to the next inch even though they should round down. Raquel hasn't done this. I agree with everything Sandy said.
Mister Smith
said on 4/Jan/20
Sandy Cowell, really? Arguing about a mere quarter of an inch, as if any of you could actually see the difference on someone? You people are a joke and really need to get a life, and yes Raquel is 5ft6 whether any of you like it or not!
Shar
said on 6/Aug/18
In "Fuzz" (the movie shot in Boston, mentioned in an earlier comment) her character describes herself as being 5'8". Always read Welch was 5'5", but later on in her career it was upped to 5'6".
Sandy Cowell
said on 8/Aug/17
I have always believed the legendary Raquel to be 5ft6, but after scrambling through her comments just now, I'm prepared to settle for 5ft5.75. I hardly feel that a mere quarter of an inch is a major fabrication at all, but "five foot five and three quarters" is an unglamorous mouthful! Five foot six sounds snappy and catchy, and I wouldn't really blame a star for opting for a height like that for that very reason!
As for her being 5ft3 (peak) - forget it!
I'm giving her 5ft5.75, which is sensible and realistic for Raquel's all-time high!
davec
said on 7/Aug/17
I remember an old life magazine article when she first became a star back in the late 1960s and they listed her I believe at 5'3"
Marquis
said on 22/May/17
5'5" to 5'6". And hot as hell.
Lanaka
said on 30/Apr/17
Cher could have surely been even above slightly over 5'7, her peak height could even have been 5'7.5. So Raquel's peak height is 5'5.5-5'5.75. Because again she is 2 to nearly 2 inches shorter than Cher with the same heel height in that clip below.
Lanaka
said on 30/Apr/17
In that clip with Cher with Cher being 5'7 to slightly over 5'7 at her peak Raquel looks about equally 2 to almost 2 inches shorter so I'd say her peak height is 5'5.5! Now about 5'4.5 maybe?
Arch Stanton
said on 28/Mar/17
Rob, the full 5 ft 6 peak not sure. How she's fared with some average height male actors, I would lean more on a Marilyn Monroe/Ava Gardner sort of height.
richinkle
said on 8/Jan/17
Saw her dancing in this clip from the 70's with Cher, who's about 5'-6 1/2" to 5'-7".
Click Here
Looked pretty close in height - a half inch less, perhaps. I'd say 5'-6" to 5'-6 1/2".
littlesue
said on 15/Nov/14
Found some pics of her next to Liz Taylor and Richard Burton, she only looks a couple of inches at most above Liz and she still looks a lot lower than Burton, I would say more the 5ft 4 range.
Arch Stanton
said on 9/Aug/14
Rob can you add Bandolero! which she did with Jimmy Stewart and Dean Martin and Lady in Cement which she did with Sinatra?
Arch Stanton
said on 9/Aug/14
Sinatra described her as a "ridiculously, crazy good-looking chick" or something in Lady in Cement, not kidding!
Arch Stanton
said on 9/Aug/14
Sinatra must have been wearing lifts to look 5'9" range in Lady in Cement as he had her by a good 2-3 inches. He did have his shoes up on the sofa and that on several occasions though and I didn't spot suspicious shoes like Dean Martin and Bing Crosby often wore though
Charles Varin
said on 27/Apr/14
Raquel Welch is 5'6. She said so in an interview that you can find on youtube (
Click Here
).
mister_lennon
said on 17/Apr/14
Please, 5'5??? 5' 4 at peak and 5'3 now.
Ted
said on 25/Dec/13
LOL@Mr. Lennon and AuntieN.
She's at least 5'5". And gorgeous.
Mister_Lennon
said on 7/Apr/13
more about 5'3 or 5'4
AuntieN
said on 8/Dec/12
I was on the sidewalk as she walked down a street in Boston while filming a movie in the 1970's and was shocked at how tiny she was. Have thought of her as being 4'11" to 5'3" ever since.
GC
said on 11/Nov/12
saw her coming out of a show at the Pantages theater in Hollywood about 15 years ago and she was really tiny I would say 5'3" to 5'4" maybe?
Phamus
said on 5/Sep/12
I have met MS. Welch and she is 5'4" without a doubt in my mind but that was 20 years ago so she may have shrunk a tad.
Brad
said on 4/Sep/11
5' 5" is all you get.
Joe Mc
said on 12/Aug/11
I saw Racquel at a book signing last summer in Norwood NJ-she was shorter than I had thought or as she appears on screen, even in heels. I would venture a guess of 5'3". Ny gf bought her book so maybe its in there somewhere. she looked great for being close to 70!
Windmill
said on 10/Jun/11
Raquel Welch Is Clearly Naturally Beautiful . She Is So Picture Perfect . 5' - 51/4 "
cynthia
said on 21/Apr/11
I met raquel welch in 1980 at the 21 Club in New York. I am 5'6" and we were
both standing and wearing heels. She was noticebly shorter than I am. I was shocked, because on screen she always appeared so statuesque. I since have a grown daughter who is only 5'3", but she appears much taller in photos because
she is extremely leggy... which I think is Raquel's stately appearing secret!
buff
said on 12/Feb/11
Yes, because I was looking down at her and I am only 5'11". They were high heel boots, but, not sure how high they were.
east meets west
said on 14/Jan/11
Buff, do you mean no more than 5'7" in her high heels? If so, that would make sense.
buff
said on 13/Jan/11
I met Raquel several years ago at a Christmas party. She had on high heel boots and didn't seem to be more than 5'7". I am 5'11 and was surprised as I always thought she was statuesque. However, she was lovely and was very sweet to everyone. No Hollywood Star attitude at all.
east meets west
said on 18/Dec/10
Yes, and with regard to the picture link on Charles Varin's last comment featuring Raquel with Kate Linder, two things immediately struck me. Firstly, Kate is really slouching whereas Raquel is standing very straight and tall, and Raquel is also wearing what looks a lot like platform shoes/sandals, while Kate does not appear to be. Also, just because a person describes him or herself as a being a particular height doesn't necessarily mean it is true. I knew a lady who insisted she was 5'8" when she was clearly no more than 5'5", another who said she was 5'5" when she was closer to 5'2", etc. I should think that in Hollywood where the publicity machine had certain ideas of what "ideal" heights were, Raquel preferred to say she was a little taller than she really is. To be nit-picking, I've seen photos of her with other actresses known to be no more than 5'6" or 5'7" who towered above her. And why is M Varin so sure he is right and that everyone else who has a different view have "no idea what they are talking about"? Why would a difference of opinion in something so trivial as this (although quite fun in a light-hearted way) make him so "furious"? Hm.........
Charles Varin
said on 19/Apr/09
I forgot to mention the most important thing as far as the issue of height is concerned. A person can look short to some people and very tall for others. For example a girl who is 5'9 will be considered tall for a man being 5'2 and short for a man who is 6'5. People should thus be careful when refering to the height of people.
Charles Varin
said on 19/Apr/09
People should stop talking about the height of people they did not even meet in person. I would also like to add that only a person who has been interested in people's height for a long time can estimate people's height. For instance, one day, my sister told me she saw a friend of mine and thought she was 5'11. The girl is actually 5'6. People ought to also take into account what they feel when they meet people: jealousy, fear, awe... They can also develop a complex of inferiority. Combine this whith the place where people see other people ( a person will look shorter in a stadium than in a narrow corridor), with heels (they can be hidden by pants), with the body of people ( a curvaceous girl will look shorter than a girl with a lithe body even if they are the same height) and with the fact that only a few people are good at estimating people's height and you will notice that important mistakes can be made. Having read many documents about Raquel Welch and having seen many documentaries about her, it is obvious that Raquel Welch is 5'6. The thing is that being one of the greatest sex symbols of the twentieth century, people expect to meet an extremely tall girl embodying sexuality. I hope things are clearer now. I advise anyone interested in Raquel Welch to read my former comments and to make sure once for all that she is 5'6, here is an interview where she herself says so (
Click Here
).
east meets west
said on 4/Apr/09
Sorry, but I have to agree with Rebecca and Mister Lennon. A friend who was no more than 5'4" at the time (this was many years ago) saw her, and Ms Welch was very slightly shorter. My friend was a bit of a tomboy and definitely didn't go in for high heels, so she was judging by her own almost flat heel hieght.
Charles Varin
said on 25/Feb/09
I forgot to mention that Raquel Welch and Cher have the same heels in the video which allowed me to really compare their heights.
Charles Varin
said on 25/Feb/09
Raquel Welch was tallish. She did a duet with Cher that you can find on
Click Here
or
Click Here
and she is just a little shorter than Cher who said in an interview with Mike Douglas that you can find on
Click Here
that she is a little above 5'7. Raquel Welch said she was 5'6 and serious books and documentaries about her list her height as 5'6. One source I find in a clipping from a 60's magazine on
Click Here
lists her height as 5'7 although I doubt it. One thing is sure though, Raquel Welch was no less than 5'6.
Rebecca
said on 16/Dec/08
I met Raquel Welch in London back in the 80's. I imagined a tall lady and I was so surprised at how short she was. I really would put her at about my own mum's height - 5.3 or 5.4, no more.
Mister Lennon
said on 15/Dec/08
weird, because i have always seen her as a 5'4 as much.
jessica
said on 14/Dec/08
I met raquel welch yesterday at Saks 5th Avenue in Beverly hills. She is 5 foot 6. She is such a neat lady.
BraystreetLad
said on 12/Aug/08
Given that,for(two)obvious reasons,she's my favourite-ever movie babe,I've heard
Raquel's height as somewhere between 5'3'' and 5'6''.Of equal import,however,is
her weight while a starlet.She's sometimes listed at 118 or so,but if she's closer
to 5'6'' than 5'3'',wouldn't she more likely to have scaled 125-135 lb.?
Brad
said on 1/Aug/08
Between Jessica Simpson & Raquel Welch, these two get the most "Gee she's short" comments of any female celeb.
Heidi
said on 13/Oct/07
I am 5'7" and walked past her in Century City, almost bumping into her. She was wearing heels, I was wearing flat shoes and I towered over her. I believe she's 5'4" or shorter judging by my own height.
talker
said on 29/May/07
i agree with those who say 5'4"ish for Raquel.The listing is too tall.
Brad
said on 21/Feb/07
I met an actor who worked with her on a teen flick in '65....he said 5' 5" or 6". I saw her on Broadway 25 years ago....she lost height.
TR
said on 15/Aug/06
I met Raquel during a military show when she was traveling
with Bob Hope. She was surprisingly short, between 5'4" & 5'5".
Bob Hope was about 5'9".
George H
said on 9/Aug/06
Yes, I believe I heard her mention on Larry King that she was "only" 5'5" once. she may look shorter now because she gained quite some weight. Good for her that she doesn't seem to be desperately holding on to her youth. (Goldie Hawn in her hippie dresses comes to mind).
Frank2
said on 7/Aug/06
Raquel is about 5'5". She is not very short unless you consider today's Amazons who claim to be actresses are of normal height.
Brad
said on 6/Aug/06
5' 3" is the correct figure. She is very short, surprisingly so.
Alex
said on 10/Mar/06
she's not that tall, she's only 5'3"