Sophia Loren's Height
5ft 7 ½ (171.5 cm)
Italian Actress, best known for roles in El Cid, Boy on a Dolphin, Houseboat, The Millionairess, Marriage Italian Style, A Special Day, Pret-a-Porter and Two Women. In a
1977 interview
with Andy Warhol she mentioned her tall stature:
"I am very tall. I'm five foot eight and something and with high heels much more."
.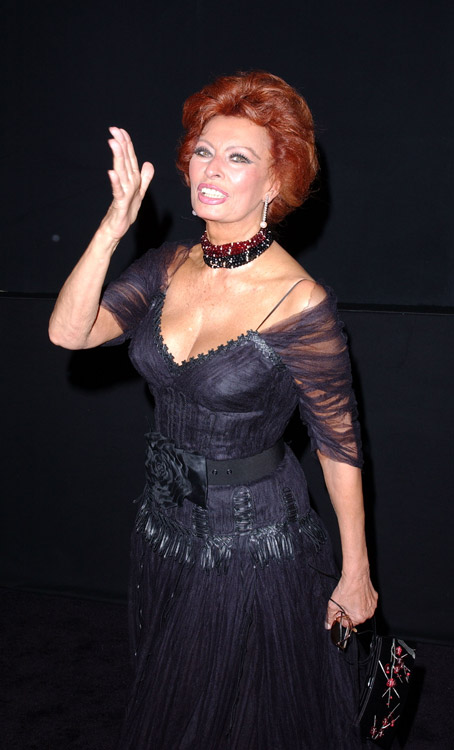 Photos by PR Photos
You May Be Interested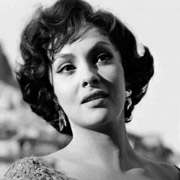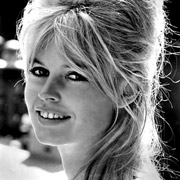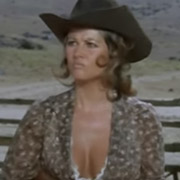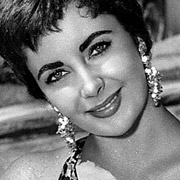 Add a Comment
73 comments
Average Guess (17 Votes)
5ft 7.68in (171.9cm)
Arch Stanton
said on 10/Jul/21
86, if she was even 5'6 today she'd be lucky. She was about 8 inches shorter than John Wayne, similar diff with Maureen O'Hara.
borat1
said on 11/Jun/21
Hey rob!! She seems to be one of the oldest active actress in hollywood and on forum. She always wears heels(ala Sofia vergara) to create tall image. However, recently she simply struggled to look taller than marion cotilard and meryl streep who are both flat 5'5 but was comfortable taller than Penelope cruz.
With Marion:
Click Here
Click Here
Meryl:
Click Here
Kate winslet and priyanka chopra:
Click Here
Do you reckon she could be under 5'6 or flat 5'6??

Editor Rob
by now 5ft 5.5-6 is likely for her
Miss Sandy Cowell
said on 20/Sep/20
💐🎈🎂🎁 Many Happy Returns! 🎁🎂🎈💐
Tall, statuesque Sophia Loren turns 86 years old today. A very Happy Birthday to the iconic Ms Loren.
5ft7.75. 😄🎉🥂
💐🎈🎂🎁💐🎈🎂🎁💐🎈🎂🎁💐🎈🎂🎁
Arch Stanton
said on 7/Mar/20
I still think of Maureen O'Hara as a taller lady though, Maureen looked more like a legit 5 ft 8 lady than Sophia did.
Arch Stanton
said on 7/Mar/20
For her generation in Italy her height would be like a 6 ft woman in the UK today, the Italian average being lower. she would have universally been considered very tall by men in Italy and been taller than the vast majority in heels.
The hamburger
said on 6/Mar/20
When she was younger, she definitely looks like 5'8. I think she is 5'7.5 nowadays.
Rob what you think when you say " range height ". Is Sophia's height range is like between 5'7 and 5'8 ?
Miss Sandy Cowell
said on 19/Sep/19
🎁🎂🎈 Happy Birthday Sophia! 🎈🎂🎁
One of our classic actresses turns 85 today. Have a great day, Sophia! 💐
I used to read she was 5ft8, so 5ft.75 goes in zee box! 😁
🎁🎂🎈🎉🎁🎂🎈🎉🎁🎂🎈🎉🎁🎂🎈🎉
Allie
said on 22/Dec/18
Rob can you please add to her The Classic Hollywood actresses list? She was ranked in the top 25 "Greatest Actresses Of Classic Hollywood Cinema", a list voted by film historians, critics and current stars celebrating classic hollywood cinema and is generally consdiered an Old Hollywood actress.
James Keffer
said on 17/Nov/18
She does seem 5'7.5 these days but I'm sure she was over that in her earlier years. What do you think her peak was Rob?
Mon
said on 17/Jul/17
Brando shorter than Loren would not sell a picture and so we would never see it. Italians didn't seem as worried by a female lead who was as tall as her leading man because Loren was not shorter than Marcello Mastroianni. Young Loren was at least 5'8''. look at her with flat six Tab Hunter. As always one can argue about footwear and angles, but her body and head size is often comparable to the male leads, yet she has proportionately long legs
Arch Stanton
said on 3/Apr/17
You only have to watch It Happened in Naples to see that she was no less than this, virtually the same height as Clark Gable in heels!!
Arch Stanton
said on 10/Jan/17
Could look 5'8-9 range in Judith, tallest I've seen her look.
Brad
said on 5/Jul/16
Weak 5 foot 8. Gorgeous then and now.
Arch Stanton
said on 28/Mar/16
When Quinn stands his best it is easily 6 inches though which adds up if he was 6'1.5 and her 5'7.5.
Arch Stanton
said on 28/Mar/16
Between 5 and 6 inches shorter than Anthony Quinn in Heller in Pink Tights I think, Definitely looks near 5 ft 8 with him, you could argue 186 for Quinn though.
littlesue
said on 29/Sep/15
She pictured with Meryl Streep on the internet today and they the same height so should imagine she about 5ft 6 now which would be about a couple of inches of shrinkage at that age.
Arch Stanton
said on 30/May/15
Rob can you add A Special Day? Great film.
Arch Stanton
said on 16/Feb/15
Looks a similar height to Sinatra in The Pride and the Passion, edges him out if anything although might have had slight footwear advantage.5'7.5" seems good.
Arch Stanton
said on 21/Dec/14
Accounting for heels looked 5'7" range in Operation Crossbow with George Peppard. Would have been interesting behind the scenes, Peppard was reportedly very difficult to get on with and a pompous ass and Sophia of course a diva...
Arch Stanton
said on 21/Oct/14
Only Sofia Vergara has a great personality and doesn't take herself too seriously, Loren on the other hand.. Still I think Lollobrigida gives off an even bigger stink in terms of the diva and was disliked by most of her costars and directors.
Sam
said on 17/Jul/14
She was the Sofia Vergara of her day in terms of monster heels, IMO...Cary Grant allegedly also strayed with Loren when working with her.
Arch Stanton
said on 2/Jun/14
Marriage Italian Style also definitely worth mentioning. That should cover it I think.
Arch Stanton
said on 2/Jun/14
I think though they're manipulating the camera in some scenes and having Sellers closer to the camera to look taller even when she's in heels. In longer shots of them the height difference isn't much.
Arch Stanton
said on 2/Jun/14
Without a doubt the happiest I've ever seen her look in The Millionairess with him. He had that magic thing didn't he which could pull all of the world's most beautiful woman. She looked as if she was going to burst into laughter throughout the entire film. Catherine Schnell was the same in one of the Pink Panther movies. When they lived with him for too long like Britt Ekland did though they found out his many flaws!
Arch Stanton
said on 2/Jun/14
Rob can you add Houseboat and The Millionairess?
Arch Stanton
said on 2/Jun/14
Looked 2-2.5 inches shorter barefoot than Peter Sellers in shoes in The Millionairess which I finally got hold of. He'd have been 5'9" range in shoes so 170-71 is definitely more likely than 5'8" or more!! She adored him, I could tell me the look in her eyes. Sellers was the one who boasted about her though and lost his first wife because of her which he later regretted. Who could blame him though she was drop dead gorgeous! I don't quite find her as hot as some of the others though because she was overexposed and frequently trying to play up the sex symbol thing
Arch Stanton
said on 23/May/14
She looks noticeably shorter in comparison to Cary Grant than Ingrid did though Sam. She doesn't look quite 5 ft 8 or above next to Grant in Houseboat IMO.
Arch Stanton
said on 23/May/14
I've been meaning to get hold of The Millionairess but I couldn't find it. I'd be interested to see how she looked with Peter Sellers.
Arch Stanton
said on 23/May/14
Looks about right now. Thanks.
Arch Stanton
said on 22/May/14
Rob there's a clear shot at 1:11:38 too, Brando in shoes too, she looks minimum 5 ft 8 in that shot and looks almost as tall as him in shoes!!
Arch Stanton
said on 22/May/14
Actually at 33:52 Brando asked her her height and she says 5 ft 7. As she's also claimed 5 ft 8 perhaps in between would be a happy medium?

Editor Rob
7.5 could be ok, I mean if she claimed both, she can look in the middle
Arch Stanton
said on 22/May/14
Of course there's a case for Brando being 5'8.5" but in that movie he actually looks nearer 5'10" walking about in his slippers!
Arch Stanton
said on 22/May/14
Rob pause at 32:33. Both are in flat slippers I think. There's a very brief close comparison with similar posture, She looks barely shorter than Brando, I see about a 1.5 inch difference, I'd go with 5'7.5" I think.
Arch Stanton
said on 22/May/14
Rob see from 15 minutes
Click Here
Just click the arrow and delete pop up add. It's a good scene for seeing how she compares to Brando. Brando's clearly in his stocking feet, you can briefly see Sophia's footwear I think it's close to flat too. I think she looks a bit taller than this. What do you reckon?
Arch Stanton
said on 22/May/14
She's a bit taller than Brando in A Countess from Hong Hong and her heels aren't that big. I could buy 172 cm put it that way.
littlesue
said on 16/May/14
She says 5ft 8 in her autobiography, she says she would like to have been a couple of inches shorter as she thought 5ft 8 too tall for a women
Sam
said on 1/Apr/14
I think she often wore large high heels that made her seem taller, at times 5'9"-5'10" range. Due to her footwear, in Houseboat, she looked no less than 5'9" next to 6'1" range Cary Grant.
Gonzalo
said on 3/Mar/14
I have always thought she is 1`73
Doobie Doo
said on 10/Jan/14
Loren is 5'8...EVERYONE knows this.
Mon
said on 25/Dec/13
If she is 5'7'' then Loren must have been taking a chance with extra high heels to the 81st Academy Awards because she was clearly taller than the 5'7'' Shirley McLaine with her own visible and substantial footwear boost, in numerous photos of that event. Every book on her says she was considered too tall and too heavy early in her career. I,ve read where people who met her say about her having endless legs, and being larger than you would think. All things considered Sophia Loren must have been at least a weak 5'8'' in her youth.
Mon
said on 24/Dec/13
Loren with Clark Gable in 'It Started in Naples' is probably the best comparison as he was tall enough to play opposite her without artificial boosting, but not towering so the difference is hard to quantify. To me the full length shot of Sophia Loren walking next to Gable makes her look far taller than 5'7''.
Mon
said on 24/Dec/13
Going by the way she seemed to be next to Ladd, Brando or Sinatra maybe 5'7'' is believable. In reality it's too low. Sophia Loren was no Audrey Hepburn. Loren's upper body and head are not small, but in excellent proportion to the rest of her body. Not many actresses photographed full length and barefoot as she was for Boy on a Dolphin still look leggy; Loren does because she has
very
long pins. The taller the men she was playing opposite were, the taller she looked. For example beside strong 6'2'' Anthony Quinn in a number of films and one impromptu shot. Next to the legit 6'3'' Gregory Peck in Arabesque, she looks significantly over 5'7'' throughout and there is a lot of them running together in that film. Check out the stills of them full length. If she was really only 5'7'', Loren must have been wearing incredibly high heels when she was photographed dancing with Rock Hudson. A strong 5'8'' in her day is my best guess.
FM
said on 8/Aug/13
Rob, what about Marcello Mastroianni? You don't have him
Arch Stanton
said on 29/Jul/13
She could look 5'8" at times, Not under 5'7" anyway, definitely within tall range for a woman.
the shredder
said on 27/Oct/11
Rob , does this mean an Upgrade for Brando ? ... I see more then 1.75

Editor Rob
175cm I think is reasonable for him, on his work/employee card he had the 5ft 9 down as his height
the shredder
said on 27/Oct/11
Rob , this is WAYYYYYYYYYYY off ... She claimed 5'7 in A Countess From hong kong ... This is shocking because her and Brando both were in socks and he looks 2" to 3" more then her ... Here is a pic of prove
Click Here

Editor Rob
if she said 5ft 7 in the film that could be right then, she looks about that in the still of them.
goodsense
said on 23/Sep/11
Sophia Loren was 5'8" in height and 10'8" in beauty, head to toe the most stunning looking person I have ever seen
sue
said on 27/Feb/11
Sophia was always listed at 5ft 8. She once said herself she was 5ft and did'nt much like it and wished she was 2 or 3 inches shorter
Alex
said on 27/Feb/11
I'm Italian, Sophia Loren is 170-171cm. = 5.7
She remain quite tall considering her age. Italians Women born in '30 and early '40 are 5.3 5.4
Helga
said on 18/Jan/11
Danish people are not extraordinary tall...Dutch and german people are taller..but Hitler was not danish!
rose
said on 11/Apr/09
i saw sophia loren around 5-6 years ago when she travelled to turkey for holiday she has a pose one of turkey's actress who known around 170 cm long. They were looking same height that also if you imagine that loren Is nearly 65-70 years old georgeous woman who was 174-175 when she was a in her young ages.But passed all that years she Is getting smaller isnt she?
amalie
said on 9/Apr/09
it's quite fun reading all theese comments on this page sayng "uuuuuh, you're a monster if you're over 5"8 " .. in denmark i find lots of girls the same height as me and about half the men are taller than me. and i'm 5"11
Anonymous
said on 18/Jan/09
Yvonne you tell a lie.Loren is tall, though she was not a beautiful woman in my opinion, she was between 1,70 m and 1,72 m.
Yvonne
said on 9/Dec/08
Sophia Loren is NOT tall - I have also met her, talked to her and stood beside her. I am 5 feet 4 inches and she was my height. She is very beautifully built, has very dark skin and amazing green, hazel eyes. She also had at the time I met her, beautiful copper colored hair (not red) kind of auburn and she had blonde highlights. Another beauty and very nice and down to earth.
soso
said on 14/Oct/08
she looks like 1.70 not more
Anonymous
said on 1/Sep/08
Yes Sophia loren does look about 5'8. ive heard 5'10 but i doubt that
....
davey, bebe, different people different preferences .short and tall are both genetic extremes that go against the norm. get together and average that out!
Maria
said on 28/Aug/08
Davey must be very short, looking at how irritated he/she is after reading bebe's comment :)
Davey
said on 4/Jun/08
bebe 5'11 is huge for a woman.your the one who isnt normal so shut the hell up.
luca
said on 3/Jan/08
What's the height of marcello mastroianni?
he's taller than sophia loren.Her site says 1,73.
fh
said on 8/Dec/07
bebe you`re a bitch. you shouldn`t say that. now can change his/her height. there are many guys who like short women as well and who are short themselves. By the way, short women can waer heels but you can`t do anything to make yourself look shorter. Just shut up you`re height is nice for a man!
C.
said on 1/Dec/07
Agree w/ Anonymous. No matter what height you are-- 4', 7', doesn't matter as attractiveness is subjective. Human is always human regardless.
Sophia Loren does look around 5'8 1/2-9". Gorgeous woman too.
Anonymous
said on 1/Dec/07
@ bebe no matter how tall you are, human is human.
Ms. Sunshine
said on 14/Oct/07
Dear Joe, I'm 5'9" & never had trouble attracting men but men w/the 'little man syndrome'! And a co-worker called me beautiful & compared me to Sophia Loren-I took it as a compliment.
talker
said on 4/Sep/07
Loren 1.68m?No way,1.74 sounds right.Loren has always been a big girl in more ways than one if you know what i mean.Incredibly sexy woman in her prime,she is still goodlooking.
Chabel
said on 26/Jun/07
she is the same height as Catherine Deuneuve, they were standing next to each other at Marcello Mastroiani's funeral and also there are photos (
Click Here
) of her with a french italian singer Dalida who was around 168 like Deuneuve, Loren was the same height of both of them.
Mia
said on 14/Jun/07
Joe: Don't you understand that it's all about preferences?...some guys like brunettes, some like blondes, some like tall and leggy women, some like short and petite...
Joe
said on 5/Feb/07
huh? we men speaking for me + friend + hell, everyone I know like our women about 5-3 to 5-6, tall women ain't attractive
Anthony
said on 13/Jan/07
5'9 peak IMO. Sophia was a very tall and beautiful woman in her younger years. And still is.
Cliff
said on 12/Jan/07
Sophia definitely was, and STILL is a very tall lady. An aquaintance of mine had the opportunity to work with her while she was recording Prokofiev's Peter and the Wolf with Bill Clinton for charity 4 years ago, and he said that she was easily 6ft in heels. She was also taller than many of her leading men including Frank Sinatra. So yes, she might've been 5ft9 or slightly over that in her prime.
Franco
said on 25/Oct/06
shrink 4 inches? HAHAHAHAHAHAHA ....that's 8 cm, are you crazy?
max 2 inch.....male 1 inch. .....if she's 1.70cm she'll be 1.66cm. still nice height.
Anonymous
said on 17/Oct/06
Melissa don't worry about it. You're not even that tall. I know girls who are like 6 feet. You're like perfect. Just think, most women shrink about 4 inches when they get old. You'll be like 5'3" Maybe even less. So embrace what you have for now because you can't really change it for the time being.
nolifts81
said on 24/Mar/06
She is 173 cm. She said that herself in a recent interview with Giorgio Armani in an episode of "Sipario by Emilio Fede".
MeLiSsA
said on 23/Mar/06
Its nice to see another italian girl over 5'4. im almost 5'7 and i feel huge