Brigitte Bardot's Height
5ft 5 ½ (166.4 cm)
French Actress best known for roles in films such as And God Created Women, Contempt, The Night Heaven Fell and Une Parisienne. A 1965 NY Times article mentioned,
"Bardot who stands 5 feet 7 inches tall in her pale beige feet (with other dresses she likes lacy stockings, she said"
. In European publications she had been described as 166cm and 53kg.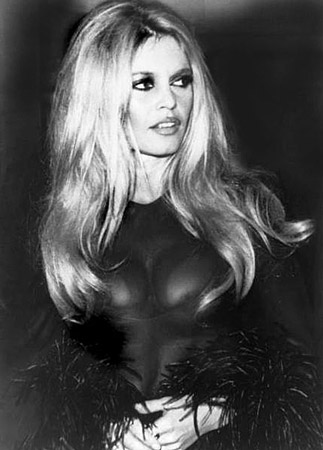 Brigitte Bardot photo by Michel Bernanau (CC 3.0 via Wiki Commons)
You May Be Interested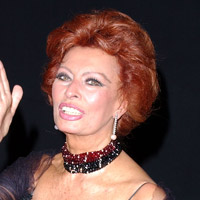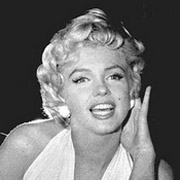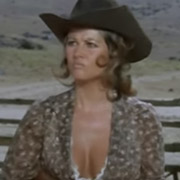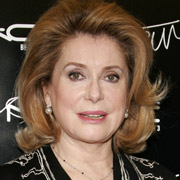 Add a Comment
43 comments
Average Guess (15 Votes)
5ft 5.17in (165.5cm)
Nena
said on 22/Jan/21
Fyi, thats not Alain Delon.
Alexie
said on 13/Aug/20
Doesn't Brigitte look more like 5'7" here next to 5'10" Alain Delon?
Click Here
JakestJake
said on 13/Jun/20
Likely shorter than listed.
Anna Smith
said on 10/May/20
Anywhere between 5'4.5 and 5'6. No more,no less. She never seemed short ot tall
Miss Sandy Cowell
said on 28/Sep/19
🎉🎂🐈 Happy Birthday Brigitte! 🐈🎂🎉
Many Happy Returns to the legend Brigitte Bardot, who turns 85 today. Bless her for all the good work she does as an animal rights campaigner.
5ft6 peak height. 😁💐
💐🎉🎂🐈💐🎉🎂🐈💐🎉🎂🐈💐🎉🎂🐈
Jancys
said on 25/Feb/19
I think she need an upgrade to 168.9 cm. She looks like tall woman.
Danny gilad
said on 6/Apr/18
Bardot was 168 cm tall barefoot!
Anonymous
said on 13/Dec/17
Bardot was 1,69 m
Lanaka
said on 30/Apr/17
@mande2013 Yes! I believe this listing is too low for Brigitte at her peak! She really was 5'6 to even 5'6.5!
mande2013
said on 15/Feb/17
If Bardot was only 1m66 peak, then Jean-Luc Godard couldn't have been more than 5'6.25 or so. There's an archival photo taken on the set of Le Mepris with the two of them side by side, and it's pretty revealing. I can't find it on the net anywhere. I saw it in some coffee table book on Godard's work. In short, I think BB may have in fact been at least 5'6.
Sandy Cowell
said on 29/Dec/16
When I was a naive 14-year-old girl, I found a pretty, shiny magazine down a long footpath! I brought it home and found that it was 'one of those' magazines! It contained 'Brigitte Bared' and 'Andress Undressed' amongst its offerings! It was in that magazine that I read she was 5ft6 and 8st2lbs, though I can think of more, rather reliable sources!
I couldn't work out why some of the pages were stuck together, and that's the honest truth!
anyonmious
said on 29/Dec/16
She is 5'4" for her peak height. May be 5'3" today
Sixseven
said on 27/Dec/16
She is 168 cm.
mande2013
said on 6/Oct/16
Rob, what sort of height difference do you see between Bardot and Picasso here:
Click Here
. Granted, Picasso's old there and could have lost some height by that point, but he looks a weak 5'4 there if this listing for BB is correct IMO.

Editor Rob
I'd have said she was at least 3 inches taller taking account that the angle is in Pablo's favour there.
JAsPer
said on 26/Aug/16
I saw the film ANd God Created Brigette Bardot (1956), and i saw her dancing and walking and calculated that she was somewhere between 5'5 and 5'6. I decided to choose 5'5. It would seem i was right. Figuring her weight at 115 to 120 pounds i was kind of close.
I'm surprised no one mentioned her resembelnce here to Claudia Schiffer who is way taller at 5'9 or 10?
In School i sort of knew someone who looked like Brigette but her personality was quite the opposite.
Cliff
said on 22/May/16
Rob, she was often listed as 166 cm in the late 50s and early 60s. From photographic evidence, this is what she looks. So I think she's around an inch shorter than your listing.

Editor Rob
yes, the 166 in the biography makes more sense.
Hypado
said on 23/Jun/15
Brigitte Bardot's height is 5ft 6.5in (169 cm)
Looks this next to Marcello Mastroianni.
a
said on 7/May/15
she looks a couple inches shorter than her costar Trintignant from Et Dieu Crea la Femme (1.72m or 5'7 3/4"). Maybe about 2-3in less.
Mr. V
said on 23/Apr/15
I've recently seen 'Les grandes manoeuvres' where a very young Bardot appears opposite Michèle Morgan. I know for a fact Michèle was 163 cm (she mentions it herself in her autobiography 'Avec ces yeux-là'. For those who want to see it, BB looks barely taller in the movie (if any).
Sadly, this is the best shot I can find:
Click Here
Maybe Michèle had a footwear advantage, but if BB's official biography mentions her as 166 cm, then I believe it.
Here she's with 5'7" Anouk Aimée:
Click Here
pierric.
said on 6/Mar/15
Rob, 5-7 or 5-6 and 125 or 121 lbs ?
Click Here

Editor Rob
anywhere in 120's range is possible, I know she got called both 5ft 6 and 7 probably equally.
Sam
said on 19/Dec/14
Wow, sheer dresses are something else :=)
Sam
said on 3/Dec/14
No image above although a photo is listed there, a shame.

Editor Rob
I put one up that works now ;)
Andrea2
said on 5/Apr/14
pierric, I believe the article states 1.66 meters which equals 5f5. Which sounds right to me.
Also, her weight is listed at 53kg which equals 116. Also looks perfect.
pierric
said on 16/Dec/13
She was described at 166 cms and 53 kgs when "Viva Maria" was realised in 1965. Read this article :
Click Here
Arch Stanton
said on 12/Mar/13
Hey Rob this post amused me:
Glenn says on 15/Sep/06
Vivian is 5-6.and Phil was mysteriously an inch taller than me last year.
Upgrade Phil, he must definitely be 5 ft 9 in that case!!! WInk wink.

Editor Rob
the collen page was removed and the number used for another page
Ingrid Jensen
said on 16/Feb/13
Adding further to my previous comment, Thea Bjerkan Charriere also showed my daughter memorobilia of her grandmother Brigitte. Her measurements from And God Created Woman were recorded as 165cm, 48 kg.
Ingrid Jensen
said on 14/Feb/13
My daughter went to school in Norway with BB's granndaughter Thea Bjerkan Charriere. She told my daughter that Brigitte was only 165cm tall in her youth. Thea is a tall & slender girl, but neither of BB's grangaughters are a fraction as beautiful as her.
Patrick
said on 27/Jul/12
Height 1M66 (Biography "Brigitte Bardot plein la vue" author Marie-Dominique Lelií¨vre)
...
said on 9/Apr/09
Steve Clark is 5'11 am I right ?
glenn
said on 5/Jan/08
ive never seen him.5-11.
lep_fan
said on 5/Jan/08
and what about steve clark? his height?
glenn
said on 4/Jan/08
savage is 5-10.trust me.ive met him enough.vivian is 5-6.true.maybe a hair smaller.
lep_fan
said on 4/Jan/08
savage 5'10''??? no way, more like 5'9'', and thats in the morning! btw, vivian is 5'6''
glenn
said on 3/Jan/08
what about it lep fan? the boots? please explain.thanks.
glenn
said on 9/Oct/07
no he didnt sara.im just stating what i saw.i was weird how phil and rick were so much taller than me this time.
Sara
said on 7/Oct/07
Phil never presented himself as if he was bothered by his height, despite the girlfriends-du-jour and/or the fans he was posing with in pictures. He may possibly wear lifts, but I've seen no evidence of it. He seems as if he's comfortable/confident with who he is, height and whatever else. And when asked, he openly admits to his actual height measurements. Doesn't look like he has an issue with it, in my opinion. =/
On a side note, the whole band is vertically challenged, except for Joe, who is of average male height.
Franco
said on 7/Sep/07
haha nah, its you that lost height Glenn :D
Glenn
said on 15/Sep/06
Vivian is 5-6.and Phil was mysteriously an inch taller than me last year,and Allen appeared a couple inches taller.both in sneakers that had lifts I suspect.Phils girlfriend was 5-10.maybe the reason for the lifts.
Lmeister
said on 14/Sep/06
Def Leppard heights:
- Phil 5'7'' tends to wear boots with huge heels
- Vivian Campbell 5'7.5'' same as Phil munster shoes
- Rick Allen 5'8.5''
- Rick "Sav" Savage 5'10''
- Joe Elliott 6'1.5''
Glenn
said on 24/Jan/06
they both grew or have lifts.wait till you see it!