Ursula Andress Height
5ft 5 (165.1 cm)
Swiss born actress best known for playing Honey Ryder in Dr No and for films like She, Casino Royale and Clash of the Titans. In an edition of the Detroit Press (1965) the journalist mentioned "We went in to dinner and Miss Andress said she was five feet, five inches tall and that her other statistics were 36½-22-35".


You May Be Interested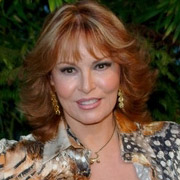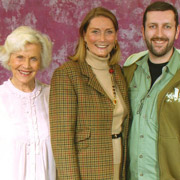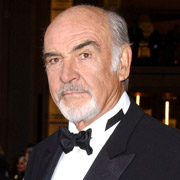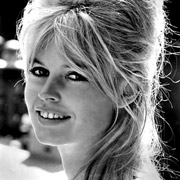 Add a Comment
14 comments
Average Guess (2 Votes)
5ft 5in (165.1cm)
Arch Stanton
said on 28/Mar/17
Ursula definitely had surgery, probably late 50s, but grew her hair and went blonde. If you see her with short hair in the mid 50s she wasn't anywhere near as attractive. And that was the time she dated James Dean! What a honey she was in the 60s and 70s though! She had very good chemistry with George Segal I noticed.
littlesue
said on 21/Nov/14
Lol, might be the same body shape but I'm a bit plumper than Ursula and Bo!! maybe 30 years back, also I would rather be more hourglass as having slim flat hips means you never look like you have a small waist
Ian C
said on 20/Nov/14
Here's what I read somewhere, littlesue: John Derek, to whom Andress was married, was a nut about concave stomachs, and insisted that she suck in her stomach. He pulled the same bit with Bo Derek, whom he subsequently married. Check out pictures of Bo at her prime and, sure enough, she's sucking in her stomach. Congratulations to you, though, on your shape. Ursula Andress and Bo Derek both wanted to be built like you. John Derek would have loved you unreservedly.
littlesue
said on 19/Nov/14
Lol, she not sucking her stomach in, she had a wide short ribcage so ribs tend to stick out more which gives the appearance of sucking your stomach in (I should know, I'm similar shape)
Ian C
said on 18/Nov/14
You could have told me this woman was six foot two and I would have believed you. She just seems too heroic to be anything but tall.
Why is she sucking in her stomach, by the way? The young Ursula Andress, beautiful as if God had made her after attending a motivational seminar and deciding to Really Try This Time, looked at herself in the mirror and decided that her stomach was too big. Thank God I'm ugly and don't have to worry about stuff like that.
tiny
said on 7/Jun/14
@littlesue: your observations are just about perfect. She has a very athletic body with broad shoulders but not muscular. I always thought she was closer to 5'7" but I guess her slim hips and long legs gives that impression. I guess 5'5" & 145 lbs woul dbe more apt.
Arch Stanton
said on 6/Jun/14
Rob and Sam, see what I mean at
Click Here
!! Unfortunately it hasn't got the shot of her face later on which is one of the sexiest moments in film IMO!
[Editor Rob: I certainly wouldn't be going for a 6 mile walk]
Arch Stanton
said on 6/Jun/14
She looks even hotter on screen IMO than in the pictures! And yup, John Derek was a very lucky man! Most women I find the sexiest are carrying a bit of weight and curvy. I think Sue a lot of women think all men like the stick thin super model look. Not true!
Sam
said on 5/Jun/14
I could look at this picture all day. I like that she wasn't a stick figure, which seems to be considered the ideal these days.
littlesue
said on 2/Jun/14
She was lovely Arch, more of an athletic build than the hourglass shape popular in the 50's. All John Derek's wives had a similar shape, Linda Evans and Bo Derek, long slim legs, slim hips and broarder shoulders,
Arch Stanton
said on 1/Jun/14
She could definitely seem taller. Quite possibly the sexiest woman in the history of film IMO. I've seen most of her 60s films.
Arch Stanton
said on 5/Feb/14
5'5 range yes, seems about right, she looked about an 1 inch shorter than Anita Ekberg in a photo but can't rely on it for them probably wearing slightly different height heels.
little sue
said on 10/Jun/13
She could look taller, probably because she has the shorter body/longer legs ratio similar to Tina Turner.
Arch Stanton
said on 9/Jun/13
Surprising, she could look quite bit taller than this.