Honor Blackman's Height
5ft 5 (165.1 cm)
British actress best remembered for appearing in movies like Goldfinger (as Pussy Galore), Jason & The Argonauts, The Avengers and Cockneys Vs Zombies. On TV, she played Cathy Gale in The Avengers. Her agency listed her height as 5ft 6, although in a 2008 edition of Daily mail she is quoted giving her height and weight,
"I am only 2lb heavier than I was as a teenager (I'm 5ft 4in, and weigh 9 st)"
.
I met her in 2010 (I had half inch more sneaker than her footwear), she had clearly lost a few inches of height.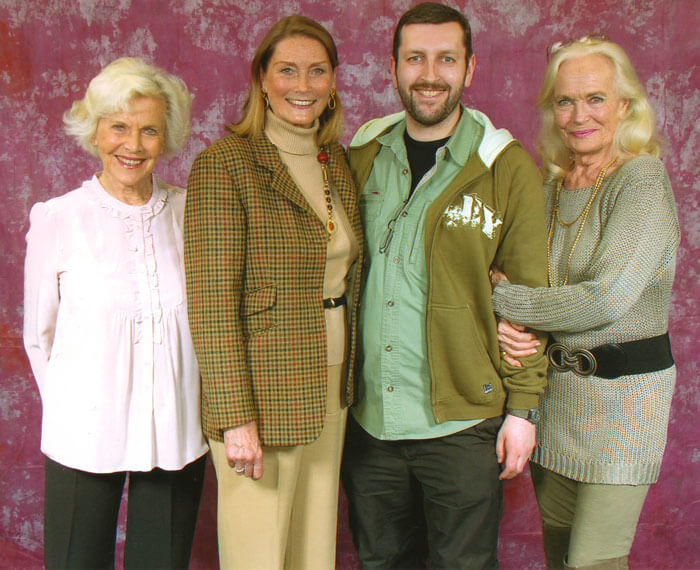 Honor, Tania Mallet, 5ft 8 Rob,
Shirley Eaton
You May Be Interested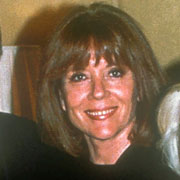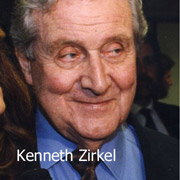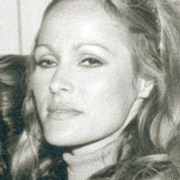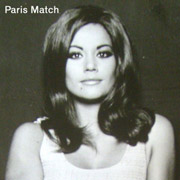 Add a Comment
14 comments
Average Guess (7 Votes)
5ft 5.43in (166.2cm)
Miss Sandy Cowell
said on 22/Aug/20
Honor Blackman was born 95 years ago today. The late actress, who starred in some truly plucky films in my opinion, gets 5ft5.5.
Pussy 😺 Galore simply HAS to be my favourite fictitious name of all time!
RIP Honor XXX 🕯️💐
JohnMoore-162cm
said on 24/Jun/20
5ft5 peak
Sandy A Cowell
said on 6/Apr/20
So sad to hear on the News just now that Honor has passed on.
RIP Honor XXX 🕯💐
Miss Sandy Cowell
said on 22/Aug/19
🎉🎂💝🕯️ Happy Birthday Honor! 🕯️💝🎂🎉
Wishing Honor the happiest of Birthdays!
5ft5 peak, 5ft3.5 now. I must say, I thought Honor was nearer the 5ft7 mark!
🎉🎂💝🕯️🎉🎂💝🕯️🎉🎂💝🕯️🎉🎂💝🕯️
Christian 6'5 3/8
said on 21/Dec/18
@Rob
I've never seen or heard anyone named Honor before. Does that name derive from the word "honor" or it's unrelated?

Editor Rob
Yeah I've rarely seen her name used, can't remember anybody else called it. I'm not convinced she was a full 5ft 6 in her prime, but today she might have shrunk another inch since I saw her 6 years ago.
Christian 6'5 3/8
said on 21/Dec/18
@Rob
Don't the British spell "Honor" as "Honour"?

Editor Rob
Yes, but that is how her name is spelt.

It is a shame that there was variations in English. I tend to stick to typing mostly in English, but am well aware that the majority of visitors to the site are American and am aware of most variations.
Sandy Cowell
said on 29/Jan/17
Honor is on TV at the moment in a comedy horror called 'Cockneys vs Zombies' and she is playing an old lady in a care home! What a good sport she must be! It's full of swearing and very funny!
You can see she isn't the height she was in her earlier films. She starred in the Hammer film 'To the Devil a Daughter', where she played a well-spoken lady and starred with the late, great Christopher Lee and Richard Widmark. There she was still her full 5ft5, I'm sure. That film was made in 1976 and she was still in her glamorous prime then.
Now she looks 5ft3 at most but believe me, this is hardly a film which is going to show her at her best!
I think it's wonderful to still see her acting! 🏆💐
Brad
said on 30/Jul/14
Lotta custom made footwear with Connery who owned everybody. Tania that jacket is from '65.
Arch Stanton
said on 28/Jul/14
Rob, is 5'4.5 peak possible? Honestly Brigitte Bardot looks an easy 2 inches taller in Shalako.
[Editor Rob: it could be possible]
Arch Stanton
said on 8/Nov/13
One of my favourites of that era was Veronica Carlson. Have you heard of her? She for me was the quintessential 60s bombshell, she was absolutely divine and well spoken too which made her sexier IMO, but of course there were many of them, these two, Brigitte Bardot, Ursula Andress, Britt Ekland etc.. Carlson could look tallish next to Christopher Lee and Roger Moore. She was in a few of those great cult ITC series like the Saint, Randall and Hopkirk and a few horror movies. I'd have guessed 5 ft 7 for her, she looked taller than somebody like Honor, but I see a 5 f t 6 listing. A lot of 5'6 women of that era could pull off looking quite tall though, being of excellent proportions, the fact that average height for a man was nearer 5'7"-5'8", and of course the old camera tricks/heels etc to make them look tall. Honor at about 5 ft 5 seems about right, although I think she could look taller next to Patrick Macnee but then again I'm not dead certain of his peak height are you? He could look as high as 6'1" and then look barely 5 ft 11! For sure being a young actor/rockstar in the 60s and being exposed to women of that sort of calibre must have been amazing. Peter Sellers was no oil painting but the beauties he pulled in his time are unbelievable! His first marriage broke down because he had an affair with Sophia Loren I think and he couldn't get her out of his mind and used to brag about her to his wife and make her feel ugly. Nice man!
[Editor Rob: not as familiar with her, she is a stunner in the 60's.]
Arch Stanton
said on 2/Nov/13
Rob, d' you reckon they must have consumed gold beverages on set of Goldfinger which made them age so wonderfully? You rarely see such attractive older women. Both Blackman and Eaton were stunning in Goldfinger, especially Eaton and still look almost as good.Surprised to see Honor this short though I always thought of her as about 5 ft 6.
[Editor Rob: being about 80 can easily knock 2 or even 3 inches off...yes, they were the kind of women in their heydey that I'd have crawled over broken glass for a chance with.]
Anonymous
said on 8/Apr/08
5'6 at peak is right . She was clearly taller than Harriet Andersson (5'4.5) in Kampf um Rom just like she was taller than Francesca Annis in the first episode of "Tommy & Tuppence" .
Parker
said on 21/Mar/08
Not as tall as 5'6 at peak,more 5'5. Just watched an early Columbo episode and she was shorter than Falk and Richard Basehart who looked similar to Falk.
Bill
said on 7/Sep/06
Same quoted height when she was in the Avengers in the early 60s