Anne Bancroft's Height
5ft 6 (167.6 cm)
American actress best remembered for roles in films like The Miracle Worker, The Graduate, The Turning Point, Agnes of God, To Be or Not to Be, The Pumpkin Eater, The Elephant Man, and Antz. In a 1961 Saturday Evening Post, it described her as
"a trim five feet, six inches"
.
You May Be Interested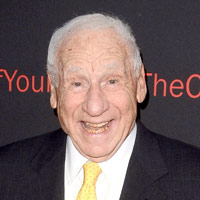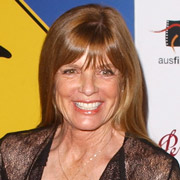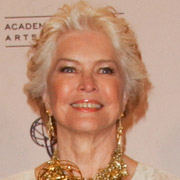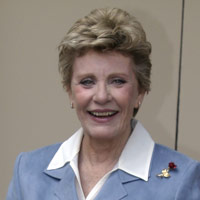 Add a Comment
22 comments
Average Guess (9 Votes)
5ft 6.92in (170cm)
Miss Sandy Cowell
said on 17/Sep/19
The late Anne Bancroft would have turned 89 today. She left this mortal coil far too early.
5ft6 for the Mrs. Robinson actress. 💐
RIP Anne xxx 🕯️
Sandy Cowell
said on 25/Aug/17
@ Nik - Hi! Funny that - as I wrote that very comment, I thought about Leslie Ash's page and how your one comment grew into a page bursting with them!
My stomach has been playing up for a couple of days, and unfortunately, I'm not talking about anything as frivilous and fun as a bad case of gas!
Next door, the neighbours who are mean about my cats, are having a noisy garden party! Not that I object to people enjoying themselves but the music I can hear is complete rubbish! Earlier on, I could smell some awful burnt barbecue offerings wafting in through my bedroom window! Now if I had gas, I'd feel sorely tempted to mingle with them in some kind of artful disguise and gas their premises until they could stand it no more! That is one bonus about being short! I wouldn't be easy to spot!
Tomorrow I have a nice new CD player coming my way FROM AMAZON! I'll get my own back then! My music taste is weird and wild, I can tell you! It'll be a bit of tit for tat, and only because I can't go next door to gas them into oblivion, more's the pity!
This has nothing to do with Anne Bancroft whatsoever, so I had better find another page to continue my drivel!
See you anon! 😉
Nik
said on 25/Aug/17
@ Sandy Cowell - Hi!
You are absolutely correct, there is nothing like showing your appreciation for a celebrity who has not been commented on much, I am really pleased that you gave Anne her first and third comments in nearly 2 years and I have obliged by supplying her with her 2nd and 4th comments!
It's a little bit like when I gave Leslie Ash her first comment and we both ended up filling up her page with comments for the next month!
Like you said it would simply not have done if Anne had have gone 2 years without a comment, thankfully that is not the case! I notice Mr Arch Stanton has posted on this page a few times!
Anne genuinely looks a full 5'6"! It's great to have commented on her page!
Cheers!
Sandy Cowell
said on 24/Aug/17
@ Nik - I find it kind of satisfying when I can prevent an actress of her calibre from going, say, two whole years comment-free!
In just over a couple of months' time, Anne would have been all of two years without anyone bothering - and that simply ain't good enough, is it Nik?
I know you like finding stars who haven't yet had any comments and then 'breaking the ice' as it were! Well I found a nice one earlier by the name of Gracie Otto, and as she is the same nationality as Miranda (Lord of the Rings) Otto, I lept on the assumption that they might be sisters!
Whether I'm right or whether I'm wrong, at least Gracie has a cosy little comment of her very own nesting away on her page now and I must admit, I get a kick out of trivial things like that! I don't think it can make our celebs feel loved and appreciated to find that no one can bother 😢 with them, and I know you feel that way too for these people in the public spotlight all the time!
Cheers! 😁
Nik
said on 24/Aug/17
@ Sandy Cowell - Hi!
I think 5'6" is thoroughly believable, so that's what goes in my box!
She has starred in a lot of major films so is legendary in the acting world!
Cheers!
Sandy Cowell
said on 23/Aug/17
This fantastic actress does look every inch her 5ft6, in fact she looked positively tall in 'The Graduate' and, considering that the film was from 1968, that sort of height was fairly tall for a woman. She could certainly look over the head of 5ft3 Katherine Ross in the aforementioned film, and with the leading actor (Hoffman) being 5ft6 himself, to say she was at least tallish is no understatement!
Wasn't this lady also in Schindler's List?
I'm agreeing with 5ft6, with no qualms whatsoever!
Sam
said on 30/Oct/15
Foxy photo, it wasn't really her legs on The Graduate photo but I could see you would have been ample for the task.
Brad
said on 10/Sep/14
Carson....yeah, that's true.
Sam
said on 5/Sep/14
Yeah, Johnny Carson is a surprising absence.
Sean73
said on 4/Sep/14
Very sexy voice too!She could just read to me and i'd be fine with that.66" tall for sure.
Delahunte
said on 4/Sep/14
Rob - I'm pretty surprised you don't have Johnny Carson on here yet.
Brad
said on 3/Sep/14
Saw her once in awhile in the 70's...as listed, looked her italian self without the caked on screen make-up much like Madonna.
Sam
said on 2/Sep/14
Accurate listing...just a bit taller than her husband Mel.
littlesue
said on 1/Sep/14
Probably before any surgery Arch, lol
Arch Stanton
said on 1/Sep/14
Actually in older age she looked good again and lost the sallow look, perhaps she gave up smoking. She definitely looked sallow in the 70s and 80s, see
Click Here
Arch Stanton
said on 1/Sep/14
Yes she was quite sexy when younger but by the mid 70s she was kinda looking like a middle aged chain smoker and a bit sallow looking.
Gonzalo
said on 1/Sep/14
Attractive woman. She was great in Seven women
littlesue
said on 31/Aug/14
She had her heels on though so would look taller than Hoffman.
Arch Stanton
said on 31/Aug/14
5'9.5 Inger Swenson could look 4 inches taller actually in some scenes in The Miracle Worker but I think she just about scraped about 5'6" in comparison.
Arch Stanton
said on 31/Aug/14
Doubt it 176, Shirley Maclaine had an easy inch on her Turning Point, and Maclaine could also look 5'6 range herself with Audrey Hepburn in The Children's Hour.
176,2Tunman
said on 30/Aug/14
Looked tall in The Graduate next to Hoffman but maybe Dustin was made shorter on purpose? I could have sworn there was a good inch between them.5'6 and maybe a fraction more?
Arch Stanton
said on 30/Aug/14
Nice one Rob, and spot on I think!