Ricky Whittle's Height
6ft 1 (185.4 cm)
British actor best known for playing Lincoln in The 100, Calvin Valentine in Hollyoaks and Shadow Moon in American Gods. On his agency resume he was listed as standing 6ft 2 inches tall.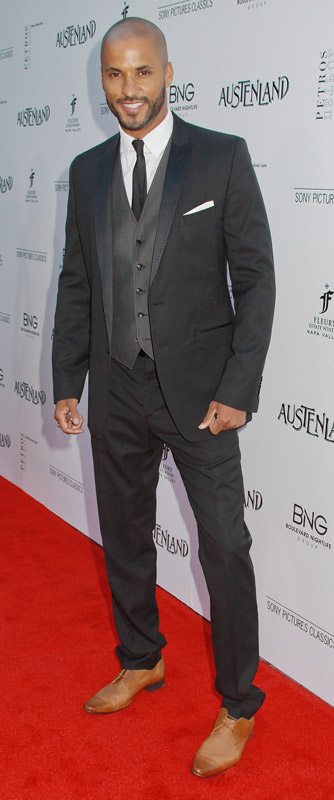 Photos by PR Photos
You May Be Interested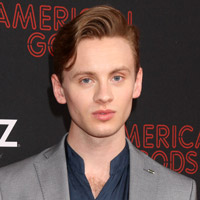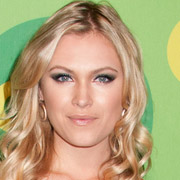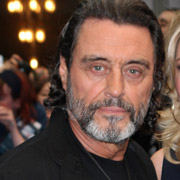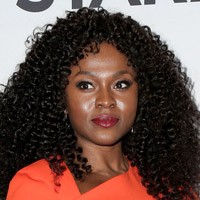 Add a Comment
22 comments
Average Guess (13 Votes)
6ft 0.52in (184.2cm)
Miss Sandy Cowell
said on 12/Jul/19
I have just started watching 'American Gods'.
It begins with a Viking ship landing, and the guys are so filthy that you can't even see that their hair is blond. There are flies all over the place, and one settles on the face of a dirty, smelly Viking. Another one swats the fly with a huge great whack, and the guy on the receiving end retaliates so violently that he lashes back at his assailant with a punch so hard that blood comes streaming out of his mouth! I was laughing my balls of, though if the truth be told, I laughed them off in the womb.
However, that's where the humour ends, for then we catch up with modern times, where we meet Ricky, a prisoner nearing the end of his sentence. He is called into the office where he is told that he's being released a few days early. The reason is that his wife (Emily Browning) has died. Then we see him walking out of the prison. He is, without doubt, tall and well-built, and the joint tallest of quite a few men.
I have no trouble in agreeing with Rob's 6ft1. Ricky is new to me, and I think I'm going to like him....
Junior Hernandez 1990
said on 7/May/19
He look under 6'1 but more than 6'0.25".
olney28
said on 5/Jan/19
He's the same height as Bellamy on the 100.
Alex65
said on 2/Jan/19
Rob, please downgrade him to 6'0.75
Jamal
said on 2/Jul/18
I met Ricky whittle in Manchester few years back i am 185.5 cm bare-feet measure by an doctor
Rob has put him as same height as me but, how comes I was taller than him we both was wearing trainers. i honestly think this guy is 6ft tall on the dot.
Chase
said on 14/Nov/17
6.075 is right on the dot
Rory
said on 29/Oct/17
He looked 6'0.5 with 6'2 David Ramsay.
Slim
said on 28/Sep/17
184 area. Anything More or less is wrong.
Rampage(-_-_-)Clover
said on 7/Aug/17
He looks 186-187cm w/h Rob Kazinsky
KH
said on 7/Aug/17
I've watched a lot of American Gods and Im not buying 6'1 for Whittle and 6'2 is laughable. He looks to be about the same height as Dane Cook and in a couple of scenes Cook might have edged him out. Now that might have been Cook's hair so Im willing to give Whittle 6'0 but there is no way imo he 6'1. He is dwarfed by Schrieber on American Gods there are many shots of them together and it looks about 5 inches to me that pic above is deceptive we can't see footwear and Schrieber is dropping some height Whittle is really muscular and 6'0 range is certainly not short so it might give him a little an illusion of being a little taller then he is but I would bet on Whittle being 5'11.75 like Cook before 6'1.
MD
said on 5/May/17
Here are some more pictures form the same event that I think show a more accurate view of the height difference:
Click Here
Click Here
There are other pictures showing that the height is a bit more than the featured picture up top. That also assumes with Men's Journal recently describing Pablo as 6'3" - I don't think he is, but it is weird they'd underestimate him that much.
All of this is to say that I don't think he's any taller than the current listing.
Indy
said on 22/Feb/17
I'd say a bit less than 6.1
Such a nice guy. Beware if you ever meet him: he ADORES giving hugs, lol.
I am looking forward to watching him in American Gods.
Rampage(-_-_-)Clover
said on 19/Feb/17
Ricky looks no more than 4in shorter in that photo w/h Pablo Schreiber (solid 6ft5) and he's slouching.
RJD1672
said on 31/Oct/16
He looks like a weak 6'1. Morning height he could be 6'1 but he looks more like 6'0.5. Him and Bob Morley who was a costar on the 100 only appear to have a 2-2.5 inches between the 2 of them. Bob Morley is listed as 5'10 and that listing looks 99.9 % accurate for Morley. So realistically I have to say 6'.0.50 inches tops for Whittle, but again that's just my opinion and what I see. :)
Btw Rob, I've noticed a few people going up from that CW show the 100. Michael Beach is another actor who appeared in the show. I had the pleasure of meeting him recently in Parsippany, NJ. Really nice guy. Anyways had a picture with him he's listed 5'9 online which I think is a shoe height for him because looking at him in person he looked 5'8.50. I'm 181 cm myself and I cleared him by 3 inches. I'd put a picture up of me and him but we both had relaxed stances so it wouldn't be a good picture to judge. Be curious to see your input on him!
Rampage(-_-_-)Clover
said on 18/Aug/16
I think he can look 6ft1 range when he stands at his tallest.

Editor Rob
actually he looks a guy at times with a loose kind of stance, but when he was on strictly come dancing standing tall
Didn't look under it
Marco
said on 13/Aug/16
Lol looks like taller Adam Sandler
Rory
said on 12/Aug/16
I dunno about 6ft 1 for this guy. I've met Jamie Lomas and in person he's about 5'11 I think, this guy didn't look that much taller than him in Hollyoaks..it wouldn't surprise me if he was 6ft range.
Rampage(-_-_-)Clover
said on 9/Aug/16
Would look near his claim if he stood better with Pablo
Arch Stanton
said on 9/Aug/16
Perhaps he got measured in shoes and is going with that?
Sam
said on 8/Aug/16
Rob how tall would you say actor Chris Fountain is? To me in Hollyoaks he didn't look any taller than 5'9, especially earlier on when he was still young, but then when he appeared on Corrie I thought he could look nearer 5'10 sometimes oddly enough, even though he was already 21 when he left Hollyoaks so very unlikely he grew.

Editor Rob
between 5ft 9 and 10 range is quite likely
James B
said on 8/Aug/16
Looks a little over this with 6ft kazinsky
Click Here
Arch Stanton
said on 8/Aug/16
Didn't realize he was this tall, I thought he was similar sort of height to Craig David but not looked much at him. I wouldn't mind looking like him, if I had his sort of look though I'd grow long dreadlocks!

Editor Rob
I think he can look anywhere from just over 6ft to 6ft 1 range, but his 6ft 2 claim I just can't see him looking that big.