Ian McShane's Height
5ft 7 (170.2 cm)
Peak height was 5ft 7 ½ (171.5 cm)
English actor best known for TV series Lovejoy and Deadwood. In the Daily Mail he
mentioned
how tall he was, saying
"I could have always done with an extra couple of inches. I'm talking about my height, of course. I'm 5ft 8in."
.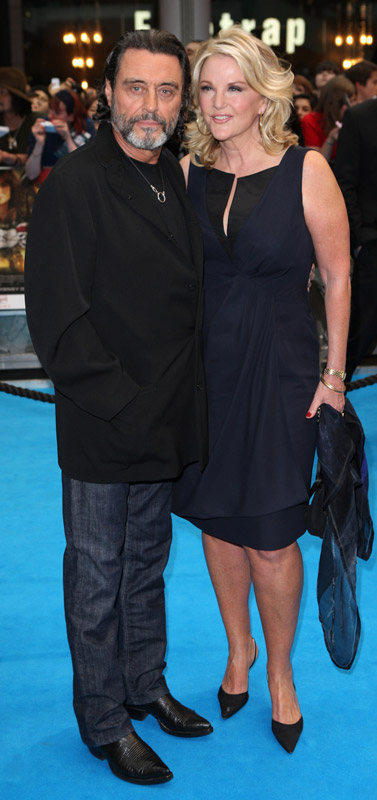 Photo by PR Photos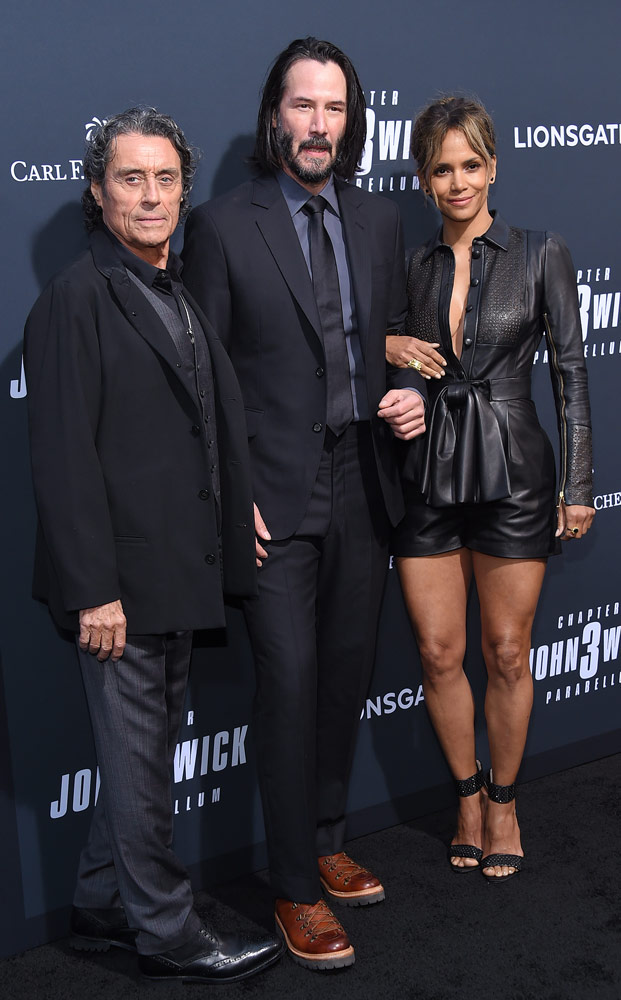 You May Be Interested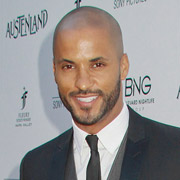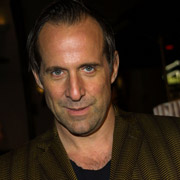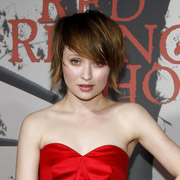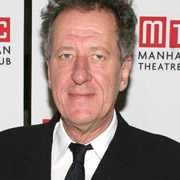 Add a Comment
45 comments
Average Guess (16 Votes)
Peak: 5ft 7.3in (170.9cm)
Current: 5ft 6.31in (168.4cm)
Jug
said on 11/Nov/20
Played Judas in 'Jesus of Nazareth.' Robert Powell, who played Jesus, was about an inch or so taller than him. I believe Powell was about 5'8 at peak. Ian Holm was also in that film and McShane looked only two inches taller than him. All were wearing similar footwear (sandals). I would say 5'7 for a peak.
Beau
said on 4/Oct/20
@Miss Sandy Cowell
I think your slightly under 5'6" is probably about right. As I mentioned below, my father spent time chatting face to face with him when he did work on his Venice Beach home while filming Deadwood. My dad was right around 5'7" back then and he estimated Ian was close to my height of 5'5"... I'm somewhat inclined to think he was exaggerating a bit to make me good, but it would be a stretch to be in the 5'6" area.
Rory
said on 24/Aug/20
5ft7.5 seems about right peak. Looked slightly shorter than Pete Postelwaite in an episode of Lovejoy.
Nik
said on 1/Dec/19
Cool guy, cool height, cool pic!
Miss Sandy Cowell
said on 29/Sep/19
🎁🎂🎈🕯️ Happy Birthday Ian! 🕯️🎈🎂🎁
Congratulations to Ian on his 77th Birthday!
Ian's starred in so much over a long TV and film career, and for me, one of his plum parts was as Judas Iscariot in Franco Zeffirelli's epic 'Jesus of Nazareth', even though he had dark hair. (Judas was ginger-haired). Lately, he's played a large role in 'American Gods':
and a big enough part for sure in the second Season of 'American Horror Story', 'Asylum', as a psychotic killer who dresses up as Santa Claus to go on killing sprees. Not a nice guy to know - not in that, anyway!
Ian was great in 'Sexy Beast' too!
Peak - 5ft7.25
Today - 5ft5.75
Nik Ashton
said on 21/Sep/19
@ Rob - How tall is Gwen Humble?

Editor Rob
Maybe over an inch smaller, possibly nearly 2
Littlelee5ft6
said on 7/Sep/19
He seemed a few inches shorter than daniel dae kim in hellboy could be a little bit shorter than listed now maybe closer to 5ft 6
Ian C.
said on 26/Jul/19
McShane was Sylvia Kristel's boyfriend, and Kristel is credibly listed as five foot nine. In half of their pictures together, he appears taller than her, and half shorter. Somebody was having fun with shoes, I think.
Mon
said on 17/Jul/19
He had real acting ability, superb voice, and the looks. Slightly below the cut off point for lead role height. If he had been just a single inch taller his career would have been very different. Someone said he came across as arrogant, well that is because of the parts he got, he was too good looking for them. The bad guy is supposed to be big and uglier than the hero. Great in Sewers of Gold, you really don't notice how small he is next to Warren Clarke
Miss Sandy Cowell
said on 13/Jul/19
I spoke too soon when I said that the humour had stopped after the opening Viking scene was over, as regards 'American Gods'. Ian's rather disconcertingly knowledgeable character of Mr Wednesday sits next to Shadow Moon on an aeroplane, and starts up a conversation. He knows EVERYTHING about him; his past, his present, his fears - the lot! Imagine just getting out of prison, flying for the first time, and meeting a little old short-@rse who, albeit very friendly, simply takes over your life, offering employment, a listening ear and the sort of security that one freshly released from a penitentiary system could only dream about?
I am only on episode 2, yet it would seem that Amazon's recommendation is not an unfounded one.
I saw Ian standing next to the 6ft1 Ricky (Shadow Moon), and I thought he looked about 5ft3! I have no alternative than to cut Ian's estimate right down to 5ft5, and go for 5ft7 for his peak height. I am beginning to think the Logan way! 😉👍
Beau
said on 31/May/19
My dad's company installed a skylight in his Venice Beach home during the Deadwood years and spent quite a bit of time talking to him. My father was not even quite 5'7" at the time and was pretty sure he was barely more than 5'5" and marveled how he didn't look it on the TV show.
Miss Sandy Cowell
said on 25/May/19
I am wondering, Logan, if you have nailed it there, with your 5ft5 or so for today's height because he didn't half look small in 'American Horror Story' Season Two, 'Asylum'!
Miss Sandy Cowell
said on 24/May/19
Ian starred as an evil piece of work in 'American Horror Story' Season Two, 'Asylum', first shooting Santa Claus, then going on a killing spree and finally, ending up locked away in that mental institution.
He pinches Santa's red onesie, and looks so short in it, he could pass for an elf in the wrong coloured romper suit!
I'm afraid after what I saw last night, I have to give this naughty, unwashed elf no more than 5ft6.25 for his present day height. Peak? More like 5ft7.5. Ian never fails to surprise in his acting roles.
🎅...🔫...👺
Logan M Barringer
said on 18/May/19
Wrong. Peak height for McShane at most was 5'6". Probably more 5'5" nowadays.
Paul Wood
said on 3/Oct/18
I don't think he was ever 5ft 8in after early in the mornings. I think his peak height was 172cm (5ft 7.7in) at most. Many people of that height will round up to 5ft 8in as they're closer to that height than they are to 5ft 7in. I do understand why people round up or down. If someone is too precise when reporting their height, it comes across that they have a complex or obsession about it.
David
said on 25/Nov/17
Probably 5ft 5. He is tiny in John Wick even with high heels. Also short next to 5ft 9 Richard Burton in Villain.
Anonymous
said on 8/Sep/17
I think may be he was 5.8 in his 20s but lost height due to age,now he claims to b 5.8.He could b 5.6 now he is older and doesn't want to admit it.A lot of men r 5.5 to 5.6 but pass themselves off as 5.8 to 5.9
Anonymous
said on 8/Sep/17
I think maytbe he was 5.8 in his 20s but lost height due to age,now he claims to b 5.8.He could b 5.6 now he is older and doesn't want to admit it.A lot of men r 5.5 to 5.6 but pass themselves off as 5.8 to 5.9
Anonymous
said on 6/Sep/17
Has he always been 5.8 even in his younger days?
Editor Rob: not sure he really looked 5ft 8 range in his 40's
Arch Stanton
said on 5/Sep/17
Yes, over 3 inches shorter than Oliver Reed, this seems about right.
Arch Stanton
said on 5/Sep/17
I've seen quite a few films of his from late 60s and early 70s of late and something really cocky and dislikable about him. Don't like him.
Sandy Cowell
said on 21/Mar/17
@ Arch Stanton - It was in the 1970's that this guy played Judas Iscariot in the excellent 'Jesus of Nazareth'.
He even deceived us then with the hair colour! It should have been red!
Arch Stanton
said on 19/Mar/17
In looking he had on big cowboy boots even in that film and looked no more than 5 ft 8 or 9. So 5'7.5 barefoot quite believable.
Arch Stanton
said on 19/Mar/17
I thought he looked 5'8-9 in If its Tuesday in the late 60s. Something seedy about him even back then.
James
said on 21/Oct/16
He was too old to play Lovejoy.
outi
said on 19/Mar/16
Tall on not, He's the best in tv-history. Lovejoy Forever.
heyarnold
said on 15/Mar/16
He used to come into a shop i worked in quite a few times with his wife, definitely looks 5'7, I was a little bit taller than at 5'10, he didn't seem that smaller than I did.
Larry
said on 31/Oct/15
Yes, in the novels Lovejoy was in his 20s.
Sam
said on 26/Oct/15
Looked around 5'7" at most by Liev Schreiber and Katie Holmes on Ray Donovan.
James
said on 13/Oct/14
It was Sylvia Kristel who said she was told that if McShane had been a few inches taller he could have had a career like Sean Connery's. I used to like watching him as Lovejoy even though he was far too old for the part.
Get Shorty
said on 14/Oct/13
I met Ian McShane when I worked in a bank. I'm five ten. Ian looked shorter, I would think five seven max. Interestingly I read an article about him many years ago, in which he said he might have been a top Hollywood star if he'd been six two. I don't think he's done that badly, he's very well known for a Brit in Hollywood. He can't be any taller than Tom Cruise and it's never held Tom back.
Bad golfer
said on 22/May/13
I met Ian many times at my workplace and 5.75" is about spot on correct.
Dino
said on 17/Jun/11
I walked past him in London about 11 years ago. I was shocked to see how short he was as I am only 5'10 myself. 5'6 tops
guyfrommars
said on 25/Jan/11
He looked shorter than 5'7.5" plus heels Linda Gray in Dallas. Also, he wore boots with big chunky heels in the Space: 1999 episode he guest starred in.
Curtis Mayfly
said on 10/Dec/10
Fourth picture along from the bottom.
Click Here
This would also put Johnny Depp at about 5'9.5 in his Captain Jack Boots.
D. Ray Morton
said on 26/Mar/08
5'7". Met him today.
Robin
said on 30/Nov/07
I was an extra on Lovejoy
Schnouzer Breath
said on 5/Oct/07
Probably 5-7ish tops, remember from watching Lovejoy in the 90's (great show and he's a great actor BTW) he usually had boots on, and was always shorter than costars, including shorter than many ladies.
Robin
said on 16/Sep/07
I would say 5ft7.5 is about right. I've met him and I would say he is a couple of inches shorter than my 5ft9.75.
Chris
said on 19/Aug/07
This guy is a tough one. I always thought he was of average height, but in some recent pictures he looks shorter.
Mr Gumby
said on 14/Sep/06
Watching The ITV3 Showing of the Lovejoy episodes from 1993, Mr McShane does appear to be around 5'9. I'm not sure this is all down to his cowboy boots however, as in one scene where he is sitting with his feet resting on a table we can clearly see that the boots are very worn probably adding only an inch or two to his height. I suspect a clever use of camera angles and maybe some lifts have given him his extra inches, as when standing he appeared to be only slightly shorter than co-star Dudley Sutton who stands around 6'0.
[Editor Rob: I was channel flicking the other day and did catch some and I can see that he doesn't come across quite this short...in fact he was in converse all stars the ep I caught! maybe he has lost a cm or 2 since then]
CelebHeights Editor
said on 4/Oct/05

I received an email from somebody who had worked beside Ian:
"I stood next to him several times when he worked on a tv series in the 80's. There is no way he is 5'8. I am 5'6 and when McShane would show up for work in tennis shoes he was about 5'7 at the most - just barely taller than I was. When he goes out he almost always wears boots with heels which is why he's shown as 5'8 or 5'9 in many bios"
Bill
said on 9/May/05
Cowboy boots with lifts perhaps? dangerous to walk in, and he does have an odd gait.
Bill
said on 5/May/05
It was a joke on the set of Lovejoy that everyone was taller than him, perhaps not the funniest joke in the world but accurate.
Lmeister
said on 18/Feb/05
I think you were right when U thought that he is 5 ft 8 in max just take a look at the pic...Claire Danes is around 5 ft 5 in and Ian is also obviously shorter than Topher Grace...btw Ian is wearing boots all the time
Ian and Clare in heels