Peter Stormare's Height
6ft 2 (188 cm)
Swedish Actor best known for roles in films Fargo, The Big Lebowski, The Last Stand, Constantine and tv series Prison Break. He claimed to be 188cm tall.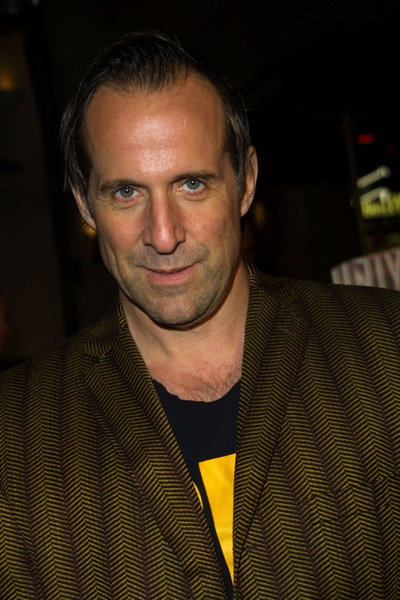 Photo by PR Photos
You May Be Interested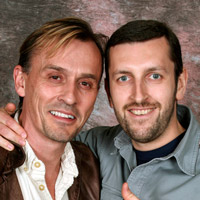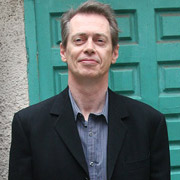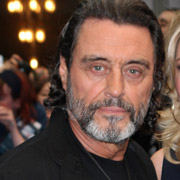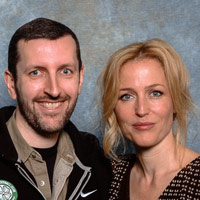 Add a Comment
97 comments
Average Guess (28 Votes)
6ft 2in (188cm)
Leesheff1985
said on 4/Jul/21
Maybe a page for torsten vogues rob? He is easily 6ft 9
slim 6'1
said on 1/Feb/21
I still think he dips into 187 at his low
slim 6'1
said on 7/Jan/21
Rampage I'm the original slim that used to post 3-4 years ago incase you're wondering 👍
Duffer 5ft 11
said on 5/Jan/21
Ye, I tend to think Peter's a weak 6'2" nowadays.
Over 20 years ago, on the classic "Frogger" episode of Seinfeld, he looked a good inch shorter than Kramer, allowing for Michael's hair. No doubt, he was the full 6'2" in his 20's straight out of bed, perhaps even a fraction over that. I'll vote him in at 6'2".
slim 6'1
said on 3/Jan/21
Weak 6'2"
Slim 6'1"
said on 20/Nov/20
187 not the full 6'2"
Chris Junior Hernandez 1990
said on 10/Nov/20
Stormare did a Korea movie with 6'1 1/4 claim Lee Jong-suk who was measure 185.1cm on a korean show and there is 3cm between them but Jong-suk had flat style sneakers about 1/2" lesser. Maybe Stormare was really 187cm now like berta mention.
Slim 6'1"
said on 4/Oct/20
Weak 6'2" great actor, remember him from prison break
Miss Sandy Cowell
said on 11/Aug/20
I'll have to look out for Peter next time I watch 'Fargo', which is on the cards as a 'must see soon' flick.
6ft2 😁👍
Slim 6'1"
said on 9/Aug/20
187.5-188
Hulk.23
said on 6/Aug/20
Honest 6'2/188cm for sure at peak...
Rampage(-_-_-)Clover
said on 5/Aug/20
Peak not under 6ft2 though
Rampage(-_-_-)Clover
said on 5/Aug/20
Rob, he can look 6ft1-2 today
Slim 6'1"
said on 3/Aug/20
187cm just a bit under 6'2"
mark thompson
said on 30/Jul/20
6'1 5/8 peak, flat 6'1 today. wasnt super tall in the big lebowski, looked shorter than peak legit 6'2 john goodman and looked closer in height to 5'6 flea than 6'9 torsten voges in the movie. i think torsten voges is in the 6'9 to 10 range in all pictures ive seen. i am still a fan of stormares talent and he is a fantastic actor nevertheless.
Chris Junior Hernandez 1990
said on 10/Jun/20
Stormare is 66 now might be 6'1 1/2 now. 186cm or flat 6'1 i don't think he is this low.
berta
said on 11/May/20
i live in sweden and storamre is often in comersieals here and he doesnt really look over 187 at best these days. i think he could be donw to 186-187 from legit 188 peak. he could even look 6´1 flat many times in recent years.
Nearly 180cm guy
said on 25/Mar/20
Peter will be 67 in a few months so I wouldn't rule out a chance of some height loss in his case. Maybe he was once a strong 6ft 2 and is now weak. Although in these photos from last year, Peter seems only an inch taller than Till Lindemann:
Click Here
Click Here
Till could also lose some height today so I can see even 6ft 1.5 as a possible range today for Peter. I think he is one of the people who should get peak height and current height this year.

Editor Rob
half inch loss for Peter today is looking possible now.
Jkiller
said on 29/Jan/20
Looked about 6'2 in prison break.
berta
said on 3/Sep/19
I have Said it before, after meeting a Guy that was in a program with Stormare, i realt dont think he is over 187. At best today. Peak maybe weak 188 but today 185,5-187. He was 2 inches faller than the Guy i meet and i thought he was at the very tallest 180 cm.
Tall Sam
said on 12/Oct/18
His character's wrap sheet on Psych also listed him as 6'2" and he does look similar to Kurt Fuller there. I think he's honest in his claim. Back in his first major stateside role, Fargo, you could've seen him as a bigger 6'3" guy, he's filmed favorably heightwise against a slouchy Steve Buscemi to highlight the imposing (but stupid) dead-eyed menace of his character.
Junior Hernandez 1990
said on 17/Jun/18
I would guess 6'2 1/4 peak and 6'1 3/4 now. Look about 1.25" taller than Dominic Purcell and in the 90s look near 189ish.
Slim 186
said on 14/Dec/17
@Canson, yeah...... 6'1" is a great height 👍🏻.
Rampage(-_-_-)Clover
said on 29/Aug/17
We should take him at his word. A very honest claim.
CNROM89
said on 18/Aug/17
İ watched him in Dancer in the Dark.
He looks 2-2,5 inch shorter than David Morse (6'4, maybe a bit more). I think he is no more than 6'2 flat.
Slim 182 cm
said on 10/Aug/17
6'2 peak, because he wasn't much taller than the 183-184 cm guys in prison break.
6'1.5 today, because he didn't really look much taller than Stephen Amell in arrow, During S3E1.
Plays a great villian btw, I don't think wents toes grew back!!!
Christian-196.5cm (6ft5 3/8)
said on 12/Jul/17
Peak 187 Today 186
JJAK
said on 21/May/17
Weird posture and guy.. ha ha in a good way plays a hell of a good psycho.
He was listed..or described I guess as 6 3 plus back in 90s, he was much bigger than smith, cage, closer to k reaves.
I will admit I've seen him wear boots a good deal so maybe fishing for more loft that way.
Never looked a centimeter under 6 ft peak even slouching thats crazy talk.
berta
said on 12/May/17
sorry he said it 4:35 in the clipp. ALso keep in mind that the carpenter in the show as i said before have i meet and he is under 180 for shore. My guess was 178 maybe but lets say he was 179-180. storamre still looks under this height. I thought storamre was 189-190 yeasrs ago but now after seing him with this guy i have meet i think at best 188 peak and not over 186 today
berta
said on 12/May/17
Click Here
rob if you want to hear it from his moth, thre you have it. around 4 minutes and 45 secunds i think it was he says " jag är för fan 188" wich basically means " im ****ing 188"

Editor Rob
I'll just mention he claims 188cm :)
berta
said on 4/May/17
S.J.H there is no way he was 186 cm peak he sometimes could look 189-90 bedise vince vaughn and jeff goldblum for example but today i really think he is down to that height. searsh on him and keannu reeves in the tv series " swedish ****s" he look about the same height and keanu to me looks like he is streong 184 guy ore weak 185. Both guys was in boots i think storamre is 186 today but who knows many older guys can measure 2 cm taller than they look. But its pretty safe to say he is no taller than 187 at besdt today
berta
said on 24/Mar/17
yeah i think it will be hard to find the quote but the show was called " arga snickaren" he he said something that he was to tall to stand where he was standing and the other guy said " youre not that fugoogleing tall" and he answered " yeah im only 188". he looks like he hav elost height 100 procent chanse of it. peak i think fraction over this is what he looked but today he doesnt look muthc taller than 187 at best so i guess 188 is good listing and 186 today
Rampage(-_-_-)Clover
said on 16/Mar/17
I think 188cm is still possible for him today if measured. Did he actually claim that?
Definitely think he looked more of a 189cm guy in the 90's. Could pass for 6ft3 in Fargo
berta
said on 16/Mar/17
yeah its not impossible but i dont think he is 188 anymore 187 could be right but no taller. peak he looked 189 but if he claimed 188 then he was at most 188,6 ore somethin but probably 188 is good peak
Rampage(-_-_-)Clover
said on 25/Feb/17
Berta, I think he'd still be near 6ft2 today if measured.
Not sure he's heading toward 6ft1 quite yet.
Maybe 187-188cm now and 188-189cm peak,Rob?
berta
said on 29/Jan/17
peak 188 now 186, rob you should really look at recent work from him. he is no taller than 186. searh of him and keannu reeves from swedish tv series " swedish dick" they are the same height. boot guys in boots. my guess from seing him with a guy i have meet is that he could be even as low as 184. but lets say 186 these days. he is clearly not 188 anymore
berta
said on 11/Oct/16
rob i cant see my comment here from couple weeks ago. either way he claimed 188 on a swedish program but i think he is shorter now because the program i scalled " arga snickaren" and the guy who runs the show Anders í–fvergí¥rd have i met. I have worked as a carpenter and was on the set of the show. its a show about construction. And i didnt think that mutch about his height but in my eyes he was maybe around the 177-178 cm range. one thin is for shore he was not 180 and now when i looked at him and stormare it looks to me that stormare is only about 5 cm taller but lets say he is 7 cm taller that makes him at best 185 cm. Its hard to judge height from celebreties on tv because everyone i have meet have ben around 4 cm shorter than they look on tv. I think he could have been 188 at his peak but after seing him with a guy i have meet that in my ewyes didnt look mutch taller than my mother who is 175, he cant be taller than 185 now. he is well over 60 years so 1 inch loss isnt impossibly.
Rampage(-_-_-)Clover
said on 2/Sep/16
Rob maybe 6ft2¼ is closer?
I think 6ft2 flat is the lowest you could argue (at least peak anyway). He's at an age where a little height loss is possible.
Rampage(-_-_-)Clover
said on 28/Apr/16
You can scratch my older posts from 2010-2011. I think I was just downgrading to avoid the trolls who said I upgrade constantly. I think there's a possibility he could be a bit over this. But like a lot of tall guys, he slouches a lot
He did look tall in Fargo and could pass for 6ft3 standing with Buscemi (5ft8-9)
Lmeister
said on 2/Apr/16
A very solid 6ft2 = 188cm
Rampage(-_-_-)Clover
said on 30/Mar/16
A solid 6ft2 guy can easily be seen as 6ft3.
berta
said on 18/Mar/16
loos shorter now than when he was Young. Peak height 190 and now 188-89
James B
said on 26/Dec/15
Pictured him being 6'3
Judd ISR
said on 30/Oct/15
I always thought he was 6'2.5"...6'2" on the nose for him!
Sam
said on 9/Sep/15
Rob, is it possible he could be listed at 6'2.25"-6'2.5" at peak? He could look at bit big back 20 years ago for a flat 6'2" I thought such as next to Steve Buscemi.
Dmeyer
said on 13/Apr/15
Then wenty is more 6'0.5 than 6'1
Rampage(-_-_-)Clover
said on 13/Nov/14
Not a hair below 6ft2.
Judd
said on 28/Sep/14
I think he's 6'2.5". He had more than 1" on Michael Bay and was taller than
Ben Affleck
in Armageddon, and in the lost world (1997) he wasn't so far from Vince Vaughn.
C
said on 11/Aug/14
He doesn't really look more than 2 inches taller than Adrian grenier in entourage
Arch Stanton
said on 14/Oct/13
Does look at least this in Fargo.
wrong
said on 26/Jul/13
Hes not 188 hes 189
Balrog
said on 8/Apr/13
Legit 6'2''
Pete
said on 5/Jan/13
I've stood next to him. He's no more than 6 ft.
berta
said on 18/Sep/12
Rob i think 189 is right. This is to short. strong 189 almost 190 when he was young and now at 59 he is a weak 189.
ANDREA[ITA]
said on 9/Jun/12
I'm rewatching Prison Break and he looks solid tall! He's got at least an inch over Wentworth Miller and Dominic Purcell... He's surely no less than 6'2!
steven
said on 11/Jan/12
storemare look between 185-186cm. 6'2 out of bed.
ANDREA[ITA]
said on 29/Oct/11
Click Here
Rob the guy on the right is listed at 5'8! How the hell can he be 6'2.5? Give an explanation! In Prison Break he looks 6'2 and no more! What about downgrading him to 6'2?

Editor Rob
the girl beside him says 5ft 7.5 for her height, so yeah maybe knocking down a bit is nearer for him.
LAN Jiao
said on 23/Oct/11
Storemore only way look tall in prison break is because others inflat their height.. he is 6'1 range.
Rampage(-_-_-)Clover
said on 18/Aug/11
The man is not over 6ft2(188cm)... Barely 1in taller than 185cm Wentworth Miller on Prison Break 5 years ago.
SAK
said on 13/Jun/11
He looks so tall next to Sandra Bullock(170cm). I thought he would be over 6ft3.
James
said on 12/Jun/11
he might be 189cm. Seems a borderline very tall man.
James
said on 13/Mar/11
Vaughn is a weak 6'5
krazy krippled!
said on 2/Jan/11
In Jurassic Park: Lost World he looks slightly shorter than 6'4ers Vince Vaughn and Jeff Goldblum
James
said on 26/Dec/10
Rampage is right also half an inch shorter than ben affleck who is suppousedly 189cm in Armeggedon.
Wentworth Miller could be closer to 184cm.
Rampage(-_-_-)Clover
said on 2/Dec/10
6"2(188cm) and nothing over that.
Looks about 0.5-1in taller than 6"1 Wentworth Miller in Prison Break
Dennis
said on 1/Nov/10
he looks like 6 flat in Entourage next to Grenier who is 5'11
Ahleks
said on 29/May/09
Sounds right. He really didn't look 6.5 inches taller than Buscemi in Fargo.
MarcusTheSwede
said on 28/May/09
Hello.I live in Sweden.And I met Peter Stormare several times in Stockholm.The strange thing is. I thought he would be 189-191 cm BUT I am 183 and I was wearing flat sneakers and we where same height. I swear on my mothers grave he was not far so tall that Ive thought. Peter is NOT 189 or 188 or 187 cm not a chance.Also to prove this just look at the movie Commander Hamilton(1998) where he is barefoot standing next to 178cm Lena Olin on flat floor then you also clearly see he is not taller then 184 cm max. I was very very surprised first time I saw him in Stockholm cause I like you all thought he was 189 or even more but he is not.I swear.I cant belive camera can make a person look so big but in real life it wasnt even near.I like everything Peter Stormare has done all his movies and dont care how tall or not he is im proud he is from Sweden and I think he does a pretty good job but he is not that tall that you have listed here.Not even close and yes you can imagine I was surprised first time I saw him irl.
Hugh 190cm
said on 9/May/09
hmmm. I'd say 6ft2 flat is more like it.
Hugh 190cm
said on 8/Apr/09
On prison break he appears more like a 188cm guy.
yoyo
said on 27/Dec/08
in Constantine looks huge at 6ft4 beside Keanu Reeves.
adam
said on 26/Dec/08
6-3. In Prison Break he was definitely two inches taller than Miller and Purcell. Sure he could look the same height with his bad posture but when he straightened up he was clearly taller. Watch the episode when he returns to the prison after T-Bag did some damage. When he
toguro
said on 20/Dec/08
he is 188-189 he must been 6.e at his peack anyway the best personification of satan in constantine
el toppo
said on 22/Nov/08
Just watched Unknown and Stomare was eye to eye with Jim Cavieziel. Cavieziel looked really tall in it also standing next to greg kinnear, joey pants, and barry pepper.
Alucard
said on 23/Oct/08
Oh here we go again. The average height in Sweden is
Click Here
(notice this: "Definitioner Intervjupersonerna har vid intervjutillf
adam
said on 19/Sep/08
He has an awfull posture. Standing erect is 6-3.
dmeyer
said on 5/Apr/08
i agree with rob this guy can look 6 ft 1 on prison break like1cm taller than miiler but they make miller look taller sometimes i do remember a walking scene in the cafeteria were peter looks 4 to 5 cm on miller wish will putt him nearer 188 189 cm and also looking 1.5 in taller than purcell in a few scene so 6ft 2.5 fits him right this guy aint under 188 aint over 190 cm also he looks in his 50s might have lost 1 cm
D-lurker
said on 1/Jan/08
Yea i agree with chris, peter is definately taller than affleck in Armageddon..you just watch the final parade scene when ben races to be at liv's side..unless its a trick of the lenses :P. Armageddon was on our television just now..
amazing grace
said on 19/Dec/07
To Kjetil you do make extremely hot woman though.
Affleck is listed at 1.88 and Stormare has got the height advantage 1.91
Oskar
said on 27/Nov/07
Kjetil.Rejk. No one has claimed that Swedish people are over 1.87, where did you get that from? Although I'm Swedish and I'm 6'4 (194cm) and I'm much taller than the average person so yes you are right. In Prison Break stormare looks more like 191 if you ask me, but I guess 189 makes sense.
kjetil.Rejk.
said on 27/Nov/07
This I can helps with much actually, because I am swedish. Rolf Storm (Peter Stormare) is one of the guys with wider shoulders to make look rough and high. Watch Prison break as pulling jacket before the murdering of hisself with police in second season. Closeup over closed car door before walking into room for extraction fibonacci is prove this..at least 58 size chest. I know Storm from act school and galas evenings. Height 1.87 is most ever - told me hisself. Like Lundgren, persons sees big man so exaggerate. Lundgren 193 when 26 - told me hisself also. Urs
Chris
said on 19/Aug/07
Peter is taller than Ben Afflec in Armagedon, thats why I thought 6'3'' was spot on.
JanJ
said on 30/Jul/07
he only looked 6'2 in prison break and a 6'3 guy in fargo
he's lost an inch, I guess
dmeyer
said on 1/Jun/07
might have been 6'3 peak he look 2 to 2.25 in om 184 miller
berta
said on 11/May/07
ithink that stormare is exactly 190 tall
bikagyura
said on 5/Apr/07
I think G-unit is right. He isn't in his 20's anymore after all. May have been 6' 3" and is 6' 2½" now
jace
said on 13/Mar/07
I thought 6'1.5" - 6'2" next to 6'3" Michael Richards and 5'11" Jerry Seinfeld. He looks at least 1" taller than the guy from prison break, maybe even more.
Sean T
said on 13/Mar/07
i just saw him in an episode of seinfeld (the frogger one).. Michael Richards(6'3") is at least 1" taller.. I think he is somewhere in the 6'1.5"-6'2" range..
Mira
said on 25/Feb/07
6'2, 6'3... who cares? he looks tall enough for me ;)
Click Here
Big Dave
said on 15/Jan/07
I think 6'2 is more accurate. There are many close up scenes in Prison Break and there is only an inch between them.
G-unit
said on 6/Oct/06
his peak was 6'3, nowadays I would say he has lost some height due to his age, 6'2 is probably right.
Gonzalo
said on 28/Sep/06
He was clearly shorter than Jeff Goldblum. If we accept that Goldblum is 6`4 Stormare wouldn´t hit the 6`3 mark. There was more than a one inch difference
Anshelm
said on 20/Sep/06
Check out what this Slovakian page has to say:
Click Here
– though I wouldn't give it too much credit...
sam
said on 25/Apr/06
Stormare has always seemed to be a big guy, but next to Wentworth Miller, the height difference often looks more like 1 to 2 inches...but Miller has good posture and Stormare often doesn't.
del Mar
said on 1/Apr/06
Yes, I think you're very right about that, Rob. Also is there funny that Stormares head looks about 1/3 bigger than Buscemis in this picture...

Editor Rob
his head actually is pretty long, Stormare that is...maybe there is a little extra distortion making it appear bigger, hard to tell, could be...sometimes on Prison Break stormare can look 6ft 1, then on occasions on flat ground he stands tall at 6ft 3
Mario
said on 4/Feb/06
Dunno he was 5 cm shorter than Vince Vaughn in the Lost World. And he looked a damm tall in Fargo next 5 ft 8 Buscemi who could be taller (he is taller than Banderas)
sam
said on 3/Feb/06
Morse appears to be standing straight, while Stormare appears to be badly hunched over. I do have to say that in Chocolat, that Stormare really didn't look that much taller than Alfred Molina, who may be taller than the 6'2" he's credited.

Editor Rob
Stormare could be 189cm...I think Molina looks legit 188cm, his head can look big with hair+beard