Rob Archer's Height
6ft 6 (198.1 cm)
Canadian actor and stuntman, who has appeared in shows like Defiance and Lost Girl. He mentions on twitter 6ft 6 /285lbs (and 275lbs on instagram).
You May Be Interested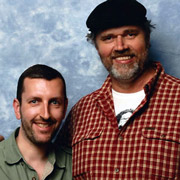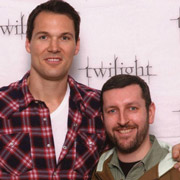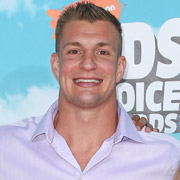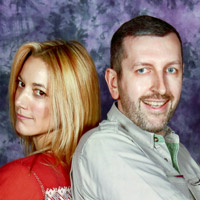 Add a Comment
35 comments
Average Guess (15 Votes)
6ft 5.8in (197.6cm)
Dred__
said on 6/Jan/21
I show you antoher shoot on Rob and martyn Ford by another angle
Click Here
He looks even taller than martyn Ford ! I don't know what type of boots he wore in that moment, but if, according to your list, martyn is 2 cm taller barefoot and he wore this shoes in that moment
Click Here
Who gave him 3-4 cm... i think Rob archer for edge him like that should wear a boot who gave him 7-8 cm and quite frankly he moved real well at the event !
Dred__
said on 5/Jan/21
Rob never mentioned the quarter or the half. He go with the 6ft6 claims. I think he's a guy like John cena who still go with 6ft but he can pull off the 6ft 1/2 range.
Anyway in case you are wondering, this are the martyn Ford shoes in that day who took a photo with Rob archer
Click Here
I don't know who type of shoes are, but aren't a flat shoes !
Dred__
said on 2/Jan/21
Well but the camera tilted in favour of dan, plus Rob is in sandals and however still taller i think.
Click Here
Here is clearly taller than dan.
@Rob
i found a Photo with Rob archer and martyn Ford who is 6ft6 3/4 here
Click Here
He looks no shorter than martyn Ford and is posture seems even worst than martyn.
This is a comparison with 6ft6 baron corbin
Click Here
Rob seems a solid 6ft6 range, he looks taller than corbin and probably martyn Ford definetely isn't as tall as 6ft6 3/4
I hope you'll consider it

Editor Rob
in some photos Rob can pull off 6ft 6 and change, it's not exactly ruled out.
Dred__
said on 1/Jan/21
Rob apologize me if a Ask to you so many question, but i wan't to know. Do you think between archer and dan yeager there is only 1/2 inch or between 1/2 to an inch is possible ?

Editor Rob
In a shot like
this
it is not so clear who would be taller...Dan I think has a bigger head than Rob though
Dred__
said on 30/Dec/20
I never see much on Rob archer, but if Paul amos is a solid 5ft10 like you said (and probably is in footwear advantage in this photos)
Click Here
Archer looks a good 21-22 cm taller, seems a guy who is around the 6ft6 1/2 range if i not mistake
Dred__
said on 29/Dec/20
Rob
Is a bit over 6ft6 flat a possibility for this Guy ?

Editor Rob
wouldn't rule it out
Miss Sandy Cowell
said on 27/Mar/19
That's a cheeky smile if ever I saw one! 😂🤣
6ft6.
Canson
said on 4/Nov/18
I think the avg is on point. He can look the full 6'6 at times but also 6'5 1/2. Probably isn't less than 197
Nik
said on 23/May/18
@ Sandy Cowell
Well, you certainly know how to send our Rob an e-mail now, and you know where to look if you ever forget his e-mail address! Rob Paul put on my comment to you on Jack P Shepherd's page from the 18th May before many of the comments from the 17th May, even though I sent it late in the evening!
If Rob Archer was pictured with me then it would be easier to work out his height! He would make me look rather small but never mind! I would make him look rather tall! Ha ha!
Canson
said on 11/Feb/18
@Christian: I can see Archer losing a full inch in a day honestly.
Christian-6'5 3/8
said on 14/Jan/18
@Canson
I'd say Archer's 6'5.75" and worst case no less than 197. He'd definitely edge me out by a bit. Yeager IMO though is 6'5.25" so he's virtually my height.
Canson
said on 11/Jan/18
@Christian: Archer
Christian-6'5 3/8
said on 18/Nov/17
@Canson
Who, Dan Yeager?
Canson
said on 6/Nov/17
@Christian: you think he would edge you out? I didn't think he was more than Maybe 196 at first. Maybe if I underestimated he could be 196.5-197ish
Canson
said on 6/Nov/17
He doesn't look that tall imho. Could be him measuring in the early morning (1 hour out of bed) and maybe a roundup. Doesn't look more than how a guy Llike Rory McCan would appear 196 range
Sandy Cowell
said on 23/Oct/17
@ Nik - Oh yes, I drop Rob a line if I have hashed up one of my comments and I always use the same celeb's page as I have done the iffy comments on! I don't know overly well how to send Rob an E-Mail, but I believe I have done it before - once, right at the beginning! I have to look for his E-Mail address for when I want to do it again.
I agree it would have been infinitely easier to judge Rob Archer's height if he had been photographed with our Rob, rather than another enormous geezer! 👍
Nik
said on 19/Oct/17
@ Sandy Cowell - Hi!
Whenever I want Rob not to publish a comment I either send a message on the page where I sent the comment or I send him an e-mail! I didn't know you did the same thing!
I think that Rob Archer is a 6'5" guy, for me anyway! He may be 6'5.5" but I doubt he is the full 6'6". You can tell he is a tall guy but I just cannot imagine that I would not come up to the top of his shoulders, so that rules out 6'6" for me! You are totally correct in saying that it would be easier to work out his height if there wasn't someone of a similar height stood next to him, this does us no favours a all! It's a pity he is not pictured with Mr Rob Paul!
Cheers!
tree
said on 16/Oct/17
In the pic he looks a bit shorter than Dan Yeager.
Maybe Yeager has the high ground?
Sandy Cowell
said on 15/Oct/17
@ Nik - I also experience that, as indeed was the case when I wrote this guy's comment! Usually I prevent myself from sending them, but that isn't always possible alas, and then it's time to write off to Rob! Between the two of us, we must have wasted quite a few hours of his time! 😲
Now that you mention it, 6ft6 does seem to be a touch too much! It doesn't help that there is another similarly tall bloke standing bang next to him! 6ft6 was, no doubt, his peak peaky peanutty prime-time possibility from when he was a youngster!
Nik
said on 15/Oct/17
@ Sandy Cowell - Hi!
I often notice mistakes as soon as I have submitted comments and then I usually correct it and submit it again hoping Rob will only publish the second comment! I have been known to send messages to Rob before now asking him to delete comments!
I wouldn't fancy this guy landing on top of me after a failed stunt attempt! I ain't giving him 6'6", he doesn't look the full 6'6" to me!
Zahid
said on 15/Oct/17
Looks little over 6'6"
Slim 6'
said on 13/Oct/17
He isn't the full 6'6".
Canson
said on 13/Oct/17
@Christian: I think Gronk dips under 6'6". I'd say 6'5.75 prob. Looks about 1.5" or 1.75" taller than Brady and shorter than jimmy graham imho. This pic isn't great tho because to me can look 6'6 some days too. The pic doesn't show footwear or anything
Click Here
Sandy Cowell
said on 13/Oct/17
@ Nik - That's because I wrote them extremely close together! Yes, I noticed the mistake seconds after I submitted the comment!
Christian-6'5 3/8
said on 12/Oct/17
Rob, which one of the Robs do you think is taller, Archer or Gronkowski? I believe Gronk's 6'6" lowest and Archer 6'5.75" lowest.
Editor Rob: I think they might look so close that the Rob with hair would naturally seem taller though.
Nik
said on 12/Oct/17
@ Sandy Cowell
Already this morning my autocorrect has been taking the **** out of me, when I was writing a comment on another page it changed younger to "you ge*s"! Right now I can only see your "Correction Time", Rob mustn't have put on your first comment yet!
👍
Matthew Robinson
said on 12/Oct/17
He does look a fraction taller than Yeager to me here. Solid 6'6" for Archer.
Sandy Cowell
said on 11/Oct/17
💥 Correction Time! 💥
That lousy autocorrect of mine had you lot believing that I put "the BIDDER they come.." when we all know it should have
been "the BIGGER"!
Now this is getting to the stage of becoming beyond a joke! That miserable device of mine just tried to change it to "the Bu...r"! Would you believe the courseness of the thing? It seems determined to have me wanting to dig myself a hole to spend half my flippin' life in: the half it wastes embarrassing me, of course!
Nik:- I know how you feel now!
🐝💨💻 😝
Sandy Cowell
said on 11/Oct/17
"The bidder they come, the harder they fall!"
Well, I wouldn't like to be in close proximity of this guy if one of his stunts went wrong!
Mr Rob Archer can have his full 6ft6, on the proviso that he keeps out of my way when practicing his stunts!
Rampage(-_-_-)Clover
said on 11/Oct/17
Archer looks minimum 6ft6½-7 range if Yeager is really 6ft5½
184guy
said on 11/Oct/17
@ROb , did AJ looked taller than Yeager
Editor Rob: yes I would have said he was taller in person.
Christian-6'5 3/8
said on 11/Oct/17
Barely taller than Yeager because Yeager has his head tilted lower. I think Rob's in the 197-197.5cm range, not the solid 6'6"
Editor Rob:
With Paul Amos
who claims 5ft 10 (and is no less than that) he looks a big guy.
Jake T.
said on 10/Oct/17
Strong 6'6 for Rob and a fraction less for Yeager.
movieguy
said on 10/Oct/17
Two seriously big dudes. Had no idea who they were until I came across them on this site. I guess the one with the axe is Dan Yeager right?
Editor Rob: Yeager (on left) in person I thought was in between 6ft 5-6 zone
joe###
said on 10/Oct/17
looks solid 6´6