Rob Zombie's Height
5ft 10 (177.8 cm)
American Singer and Director of Halloween. He once said
"I'm four three. I'm a hobbit"
.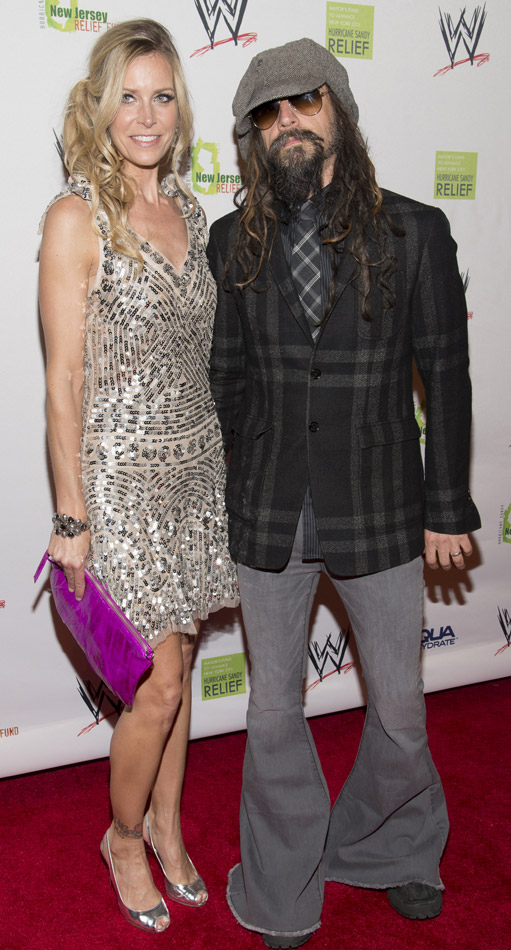 Photos by PR Photos
You May Be Interested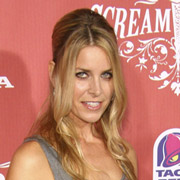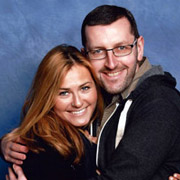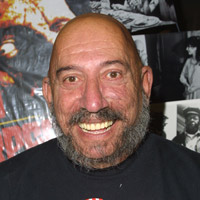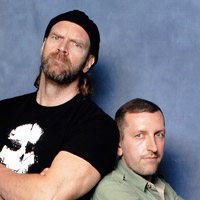 Add a Comment
72 comments
Average Guess (29 Votes)
5ft 9.44in (176.4cm)
Miss Sandy Cowell
said on 12/Jan/21
🎁🍻🎶🎂 Happy Birthday Rob🧟‍♂️! 🎂🎶🍻🎁
Here's wishing musician, actor and director Rob Zombie a fantastic 56th Birthday.
I saw a list of his albums just now, positioned where this particular website usually features the names of the celebrity's children. I thought, "Surely not?" 😂😂😂
This really would have been taking the celebrity OTT names thing to extremes!
5ft10 for Rob on his Birthday. 🎈😁🎊
🎁🍻🎶🎂🎁🍻🧟‍♂️🎂🎁🍻🎶🎂🎁🍻🧟‍♂️🎂
Leesheff85
said on 8/Jan/21
How much taller does sheri look than rob in the above photo? I can see at least 2 inches and she wouldnt be over 6 foot in those heels
PatB
said on 3/Aug/20
@Rob what is the likelihood of rob zombie being 5 8"-5 9" range as some are very adamant about this height. What is the minimum you could see him?

Editor Rob
5ft 9 range? Really depends just how much he gets from those boots.
Olympian
said on 2/Jul/20
I didn't realize he was 5'10. The baggy clothes he's wearing doesn't do his stature any justice. I'm 5'10 myself and his proportions definitely don't match my height. I would've said closer to 5'9 than 5'10. Maybe like a weak 5'9.5.
Miss Sandy Cowell
said on 13/Jan/20
A belated Happy Birthday to Rob Zombie, who turned both the 5️⃣'s, 5️⃣5️⃣, yesterday. I hope he had a good one.
5ft10. 🎂🕯️🎉😄👍
Caldonio
said on 20/Dec/19
5-9 in reality
Nik Ashton
said on 17/Dec/19
@ Christian 6'5 3/8" - True! How tall do you think he is?
Christian 6'5 3/8"
said on 16/Dec/19
@Nik
That depends on how accurately he's listed here though.
Nik
said on 14/Dec/19
He's above average peeps!
khaled taban
said on 15/Oct/19
No way 5'10" , I am 5'9" and he is my height at best !
Sandy Cowell
said on 19/Sep/18
Rob Zombie comes over as a larger-than-life character and I honestly expected to find that he was around 6ft.
I saw him in 'The Devil's Rejects' and he looked about as menacing as ever, and taller than tall-average. Whether this is down to the footwear he opts for I do not know; perhaps it is, but I don't fancy sitting through 'The Devil's Rejects' again any time soon in order to find out! It's a sadistic watch!
Zombie can have 5ft10. 👿
Michael
said on 24/Oct/17
JIMMY KIMMEL WAS 4 INCHES TALLER THEN ROB WHEN HE WAS GUEST ON HIS SHOW.
Jani
said on 19/Jul/17
In this photo (
Click Here
) Zombie looks around the same height as Phil Anselmo (and Anselmo is reported to be around 182cm). Obviously Rob Zombie has the height advantage from the boots so I think that the 178cm barefoot is about right.
smurf
said on 23/Jan/16
All I know is that when walked into me during his concert he wasn't as talk as I thought he would be and I'm only 5'2".
Lmeister
said on 22/Jan/16
He wears massive boots. Similar to Robert Downey jr. Real height is around 5ft8.
your friend 196 - 197cm
said on 23/Jun/14
Rob Zombie is about 5'10 in his huge heels... 5'7.5 barefoot I'd say.
Fritz The Cat
said on 2/May/14
Rob's 5'8, I've been around him in casual occasions when he's not wearing his monster boots
averagegiant
said on 9/Aug/13
5'10? no. I thought he was known for being a hobbit
Oz
said on 14/May/13
Zombie is at best 5'9", Sherri is even taller than him
hilltoppilgram
said on 27/Apr/13
And Sheri looked to be 5,4"
She was tiny
hilltoppilgram
said on 27/Apr/13
I worked his dressing room door in Seattle, Rob is 5,7" His band is even shorter to make him look tall. He often wears tall healed boots. Good music.
Sum1
said on 12/Mar/13
I thought he was 5'8 ish or something.
tom
said on 30/Nov/12
no way!!!! watched right pasted me on tuesday night at his concert,hes not 5-10!!??no!! 5-8 more like,looked pretty short tbh.
Hmkzoo
said on 12/Nov/12
I agree, I'm 5'11" and have seen Rob up close several times. I am much taller. I would say he's 5'7" at best.
jules
said on 2/Oct/12
I'm 5'9" and he is much shorter than me , Just shook his hand last night.
avi
said on 29/Sep/11
hmmm Tyler Mane has about 9-10inches on him but Zombie was on weird angle heres the pic:
Click Here
Soshann
said on 19/Sep/11
His wife Sheri is 5'10" and she seems to be an inch or so taller than him.
Gene R.
said on 9/Aug/11
i am a stage hand i meet him befor the show he is the same hight as me i am 5'6" i was right next to him.
Danimal
said on 4/Aug/11
Mamun, what is it you do for a living? How do you get to meet so many cool stars? Do you spend your days tracking these people down? Do you have an agent who sets you up with these sightings? I didn't even know you lived in the U.S.
Mr. Tempus
said on 3/Aug/11
5'10 seems right
Bob G.
said on 1/Apr/11
I saw him at Castleton mall in Indianapolis a few years back. I am 6'4 and he looked like he was about 5'8 AND he had his boots on!
Matt R
said on 9/Jan/11
Much shorter than you'd expect, saw him at Best Buy and I felt like I towered over him. I'm just under 6'
Anonymous
said on 14/Jun/09
I am 5 9, at best. He (ROB) stood next to me at a pre-show. Two inches shorter than me. A GREAT MAN. Funny and very articulate. But, maybe 5 6-7.
Jess
said on 6/May/09
Check out this video Rob:
Click Here
Rob looks to be wearing Converse All-Stars which are totally flat. Sheri is in regular shoes but looks an inch taller. I think they're both 5-9 barefoot.
glenn
said on 24/Jan/08
rob-why is my pic not here anymore?
[Editor Rob: it's there now.]
chris175
said on 23/Jan/08
great pic RobertJ, i would say the listing is pretty accurate
RobertJ
said on 22/Jan/08
I agree with the listing but I found this pic amusing, either Mane is bending his legs or Zombie's on a box.
Click Here
John
said on 17/Jan/08
The two times I've seen a full-body shot of him, once performing "God of Thunder" for a KISS tribute on VH-1 from a few years ago, the other was a candid photo walking his dog from TMZ a few weeks ago, he was wearing those New Rock boots which easily add 3" onto one's height.
cm / inches
said on 11/Jan/08
I guess he can loo at the top 178cm , what about Tyler Mane theres no way is 205 cm hes more 196 to 198cm , watch the interview for the halloween movie premier and you can see easely the truth!
glenn
said on 29/Dec/07
yeah,i know alex.i think he could be as low as 5-8.
Alex
said on 28/Dec/07
Glenn, I M D B.com use to list Rob Zombie at 6'2 for sometime! LOL
But I think he looks more 5'10.
The Horse of FUNK
said on 7/Mar/07
Yeah whenever I've seen bits of his show on TV or on youtube, I never even thought twice about Chris Angel or thought about looking his height up 'cause he immediately struck me as 5'8", possibly 5'9" but unlikely. Only in one of his magic tricks can he achieve the magical 5'10" mark. Tallest I imagine Angel is 5'8.75".
As for Rob.... Damn... always thought he was like 6'2" or something. Another shocker. After reviewing him more (never cared much before lol) I'd say in the 175 range, give or take a cm due to the costumes and crazy s*** (ah, the 90's; the clash of metal, industrial, punk rock, and halloween costumes).
Glenn
said on 8/Dec/06
Wow.I thought Criss was smaller.
Anonymous
said on 17/Nov/06
Padraig, get Rob to take a look at this one. 5'9" is the top of the scale for Rob Zombie. 5'10" is just too unrealistic, as if he were this height, he'd look 6'0"+ in his boots, and he doesn't even then.
Glenn
said on 17/Nov/06
5-9 tops.maybe smaller.and Drake,how much height does it give you?
Drake
said on 15/Oct/06
i own the same boots as him there called New Rock Reactors
Glenn
said on 29/Sep/06
Thank you MD.Angel is 5-8 according to my friends.of course 5-9 is very possible too.
MD
said on 28/Sep/06
I saw him on Kris Angel: Mindfreak (or however you spell it) the other night, and I've estimated Kris as nothing over 5'9" (and probably shorter), and he appeared Kris's height or shorter. 5'10" seems too much.
Glenn
said on 26/Sep/06
He is 5-8.
manicpanic
said on 25/Sep/06
rocks stars are notorious for upping their height , sometimes up to like 5-6 inches
I have seen rob at 6'2 6'0.5,
Even 5'2 haha, he must of put it in as a joke or something.
Rob zombie is 5'10 ALL the time.
Anonymous
said on 28/Aug/06
Yeah! he wears big chunky shoes for sure. But could it also be that he's a really built guy that can make him look taller?
Brad
said on 12/Aug/06
His wife is much taller than him. She was taller than Johnny Ramone.
victor
said on 6/Aug/06
Saw him in concert in Salem. Helped him up to step on the railing. No way for six two. five nine?
John Doe
said on 2/Aug/06
He probably wears those big shoes because his wife is probably taller then him and he doesn't want to be embarassed. 6'2" for Zombie? That can't be right.
Glenn
said on 21/Jun/06
Why is Kid Rock at 6-5?
Alex
said on 20/Jun/06
Glenn, who knows this guy could be 5'8-5'9 barefoot and at the very most he'd be 5'10. I am not too sure on this guy, but if say he is 5'8-5'9 barefoot then why the hell is he listed at 6'2 at IMDB.com! Thats a big inflation.
RH
said on 8/Jun/06
I just saw him on VH1 and he does seem vertically challenged...I was guessing 5'7" or 5'8".
Glenn
said on 29/May/06
Bass.he was in the same rehearsal room as me in 1987,goofing around with some band my friend was trying out for.
RW
said on 29/May/06
Glenn, what insturment do you play?
Glenn
said on 29/May/06
I jammed with him 19 years ago.he would be lucky if he was 5-9.
Alex
said on 27/May/06
If he was really 5'8 then IMDB.com boosted his height up by 6 inches then!? I know hes not near 6'2 but he does look his listing of 5'10 here, maybe 5'9.5 but nothing under that.
jazzyjeff
said on 6/May/06
sorry. i meant the "behind the scenes" special on the "House of 1000 corpses" DVD.
jazzyjeff
said on 4/May/06
I like his films, and after watching the "making of" I thought that he is at least 6'2. He did look 2 inches over Otis. No joke. I didn't see what footwear he was wearing but he really did look 6'2.
Glenn
said on 3/May/06
Your right Lorie.
Lorie
said on 3/May/06
I just saw him tonight, and he's gotta be only 5'8"
Alex
said on 9/Apr/06
5'8 and getting listed at 6'2 is probably the biggest height inflation I have ever seen. Thats if hes 5'8, even if hes just 5'10, still 4 inches boosted up.
Dave
said on 28/Mar/06
I have seen him in concert a few times. It is no way he is 6'2. He is probably around 5'10. Either way the guy puts on a damn good show.
Alex
said on 28/Feb/06
This guy is tricky. If he is 5'10 or even as low as 5'8 then how the hell really did he get listed as 6'2 at IMDB. Thats 4-6 inches of height boosted up then!
wrestling
said on 30/Jan/06
hey rob check out my pics i sent you , he looks 5'9"ish
[Editor Rob: yes, he can look as low as that too...and as high as 6ft sometimes...those big shoe things he wears might give him a few extra inches]
Glenn
said on 29/Jan/06
Im not the only one that says that.my friends agree he is 5-8.
J.
said on 28/Jan/06
Really? Only 5'10"??? I always thought he was 6'2"- 6'3". Must be those damn clunky shoes!!!