Sid Haig's Height
6ft 2 ½ (189.2 cm)
American actor, best remembered for films such as House of 1000 Corpses, The Devil's Rejects, The Lords of Salem and 3 From Hell.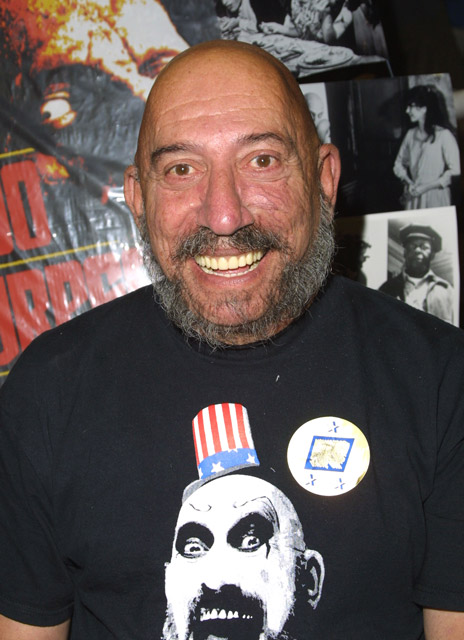 Photos by PR Photos
You May Be Interested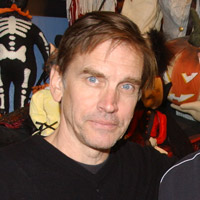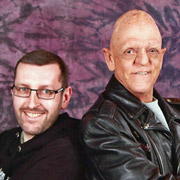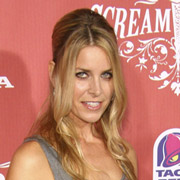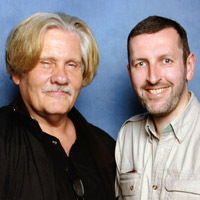 Add a Comment
49 comments
Average Guess (13 Votes)
6ft 2.17in (188.4cm)
Matt logan
said on 3/Sep/20
6'1.75 old 6'2.25 young
Turtle master
said on 17/Aug/20
Big guy probably weight 200 pounds
OriginalAnon
said on 5/May/20
183cm max, currently. His height was always grossly overstated. He might have been 6'2'' during his prime, but I wouldn't bet on it.
Miss Sandy Cowell
said on 20/Mar/20
I won't even show my brother THAT film, Rob! 😣
Miss Sandy Cowell
said on 19/Mar/20
How about 'The Devil's Rejects'? That was frightfully brutal!
6ft2.5 😲

Editor Rob
Not a film for the squeamish!
Miss Sandy Cowell
said on 15/Nov/19
Oh, I remember him! He was an excellent horror actor.
Very tall and menacing! 6ft2.5.
RIP Sid XXX 💐👍
SwellMan
said on 9/May/19
6'3.5 at absolute peak. 6'2.25 now.
Jammes
said on 24/Mar/19
He was never 6'4?
Littlelee168cm
said on 30/Jan/19
Rob do you think he may have shrunk in height over the last few years could he be 6ft 1.5 now as in bone tomahawk he didn't look 5 inches taller than David arquette

Editor Rob
He probably has shrunk an inch or more now. I remember he was in an episode of Buck Rogers standing beside Lance Le Gault and could look in 6ft 2-3 range.
Junior Hernandez
said on 8/Feb/18
6'1.75" now and 6'2.5" peak.
Unknown
said on 7/Jan/17
Just remember he was in his 60's during House of 1000 Corpses and The Devil's Rejects so it's far from his peak height.
Rampage(-_-_-)Clover
said on 4/Dec/16
194cm is extreme. In boots he could probably clear 6ft4 though
Rampage(-_-_-)Clover
said on 21/Sep/16
187cm today, 190cm peak.
If he claimed 6ft4 it was most likely in shoes
S.J.H
said on 20/Sep/16
6'2 zone and 6'2.5 absolute max
Rampage(-_-_-)Clover
said on 19/Sep/16
Rob, could he be 6ft1-2 range now?
Editor Rob: at his age, he could be that zone, not looked at him much in last few years though.
richie
said on 7/May/16
Sid Haig was certainly close to 6'4" in Corpses, he was clearly taller than Rainn Wilson who himself is 6'1" and slightly edged Tom Towles at 6'3". If you watch the scene where he is stood with Ken Foree in Rejects, he's slightly shorter so 6'4" certainly back in the day....
Ed
said on 20/Oct/15
Rob, if he's in his mid 70's. He 's probably lost a fair portion of height. Could he be less than 6'2" or as low as 6'1" now?
[Editor Rob: he might be headed to that zone today]
Rampage(-_-_-)Clover
said on 16/Aug/15
190cm Rob?
Charlie
said on 16/Nov/13
Hes old ofc u cant expect him to be at peak 6.4
BigUkrainianMike
said on 19/May/13
Yeah in House of 1000 Corpses and Rejects he has claimed to be 6ft4 and weigh 235 but when you look at at some pictures with cast he looks shorter than 6ft4 about 6ft1 the weight thing looks like he lost a little since Rejects so maybe 225 I would say he wears alot of black shirts so it's hard to say in that department
Mikey T
said on 1/Feb/13
He claims 6'4" and he's not 6'4" he's 6'2" flat. When he was next to Derek Mears(Who is 6'5") the top of his head came up to a little bit of Derek Mears forehead. And that's like a 3 inch difference
Don
said on 12/Oct/12
I am a half inch shy of 6'2" & i way 275 lbs & I met Sid Haig in 2004 at Comicon International in San Diego. He was promoting the devils rejects movie. Anyway we posed for some photos & when I met him I could tell that he was taller then me by atleast 2"-3" inches & when I look back at the photos of us next to each other he looks like he is a 3" inchs taller. And another not Sid couldn't possibly be only 235 pnds or 220. Back then I had about 13% body fat & I was 275. On the picture of us he is bigger than me, I would guess that he is closer to 280 or more.
Big Mike
said on 31/Jan/12
In the movies House of 1000 Corpses and The Devil's Rejects there is a mugshot showing Sid at 6ft4 but he could have shrunk to 6ft2 in the Devil's Rejects he wore boots with what looked like a normal heel seemed to be a good inch shorter than 6ft5 Ken Foree
Marcus
said on 12/May/11
Haig appeared to be approximately 6'3" back in the 1970's when he was on Mary Hartman.
Mike
said on 2/Feb/11
I would say 6 foot 2 is about right if you look in House of 1000 Corpses he seemed to be like he says 6 ft 4 235 pound part maybe i would say 220 in House in Devils Rejects in the first scene he looked like a strong 6 ft 4 when he just woke up and when he met Ken who is 6 ft 5 he looked a good inch short and i could believe a 235 in Rejects but then again he is still tall so he looks alot thinner even though he weighs alot at a horror conference though he looked like 6 ft 3 next to Ken my guess he lost 2 inches
Anonymous
said on 10/Jun/09
just because he is an old man doesn't justify telling fibs about his height......
Danimal
said on 8/Jun/09
Guys he is an OLD MAN. He's WELL into his 70's (late 70's I believe). May have been 6'3.5" in his younger days and has lost height since.
Anonymous
said on 7/Jun/09
I'm 6'4"! I met Sid Haig 2 weeks ago in Burbank. He was wearing black boots. I was wearing sneakers. I easily had 2 inches on the guy. He probably 6'1" in reality. 6'2-3" in boots. lol. he lies about his height.
Anonymous
said on 6/Jun/09
I asked Sid Haig how tall he was directly to his face. He flat out told me "6'4"....I'm 6'5". He was clearly a few inches shorter than me. Usually a 6'3"-6'4" guy looks on par with me at eye level.
Chris
said on 4/Nov/08
I met Sid and a Chicago convention two years...The same one that I have the Roddy Piper photo from. He might have been 6'2 1/2" when he was younger...but now he is probably 6'1 1/2" because he was pretty much eye level with me.
He was a really friendly guy and very approachable to his fans.
Mister D
said on 18/Aug/08
I have a picture of him standing with a 6 foot friend of mine at a concvention...they are head to head
RevInstone
said on 10/Apr/08
He has 6'4 listed on his myspace page maybe thats in his boots??
Hugh
said on 19/Mar/08
Look how big his head is. Looks 191-192cm.
Lynn
said on 3/Feb/08
This is another great pic.
Look at how big is his hand!
glenn
said on 3/Feb/08
donny had issues.thanks elisabeth.
Elisabeth
said on 2/Feb/08
Snarky, snarky! Sid is tall, Glenn is short, and Donny is cranky. Oh, and further more, if Glenn is such a loser, why bother posting on his site? Hmmm???
glenn
said on 18/Jan/08
even before that.5 years old.18 was full time.thanks,but i wouldnt call it a achievment.it wouldve been nicer if i had a great paying job.
Braden
said on 17/Jan/08
Wow glenn youve been doing this since age 18 wow ur life has been a real achivement.
Tom
said on 30/Sep/07
Maybe 6'4" in his younger days. No where near that height now. He does not even look it. I'd say 6'2" at the most, not even that maybe.
Mrs. Haig
said on 4/May/07
He's 6'4".
Donny
said on 26/Jan/07
Well Glenn, I am 6'2 if you want to come pose with me bring a tape measure. I have looked at your pic's with various Celebs and kudos to you for getting all of them to take pictures with you. But you look just as short next to Duane "The Rock" Johnson as you do next Arnold Schwarzenegger. Standing next to some one and getting your photo with them is not a real way of Judging height.
And I am dissapointed in you resorting to name calling... tisk tisk tisk
Thats ok your buddy Rob will edit my comment to how he thinks it should be.
hey fake glenn
said on 15/Jan/07
OH MY GOSH ARE YOU "GLENN" FROM THE PHOTO? LOL PROBABLY NOT!
If you are "Glenn" don't you have better things to do then reply
to some guys comments online?
[Editor Rob: donny, it is glenn, but regarding what I deleted above...come on, inperson signings are what many autograph dealers do! If that's your business you will try to seek out celebs, nothing wrong with that...]
Glenn
said on 15/Jan/07
Again Donny,you ARE the man.Im SO impressed.you contributed so much to the site and met everyone!
Donny again
said on 15/Jan/07
I was comparing the image of Me and sid to judge how big his head is cause I have a large head from the bottom of my chin to the top of my head it measures 10"inches. so that meens sid has a giant head 2" mabie 3" inches bigger than mine
Anyways look at all the differant pics of Glenn like wih Danny Devito, Arnold Schwarzenegger, and alot more his height goes from 5'6" to 5'9" I do not think he is a good judge of height he does not know how tall he is
Glenn
said on 31/Dec/06
Congrats Donny.you are the celeb man.
Bud
said on 21/Apr/06
Anybody know the height of Haig's co-star in The Devils Rejects, William Forsythe?
Danimal
said on 8/Feb/06
Sorry, he's not 75 years old. He's 66.. Definitely not 6'4" anylonger. 6'3" at best.
sam
said on 23/Jan/06
According to IMDb, he was 6'4" as a young man. So probably 6'2.5"-6'3" for current height is correct.
Danimal
said on 22/Jan/06
I could see as tall as 6'4" in his younger days. The man is like 75 years old?