Bill Moseley's Height
5ft 11 (180.3 cm)
American actor best known for appearing in movies like The Devil's Rejects and House of 1000 Corpses.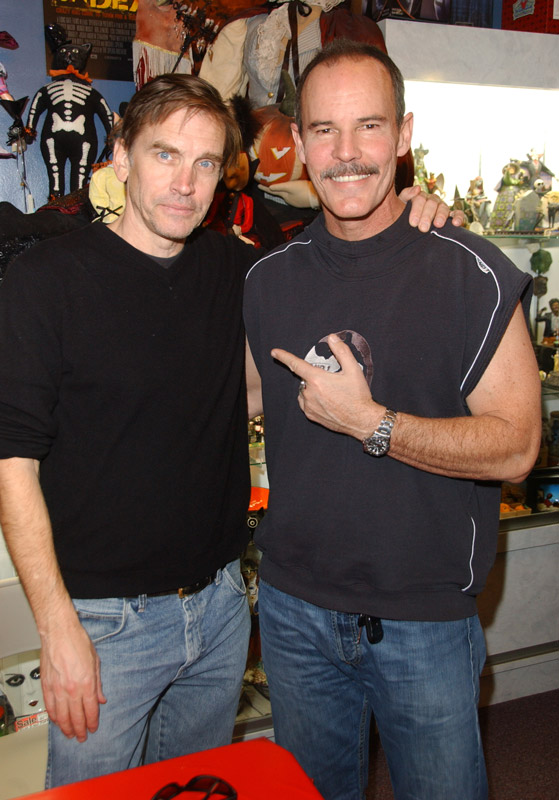 You May Be Interested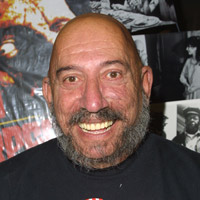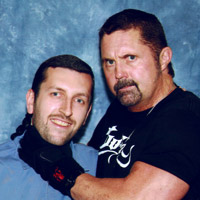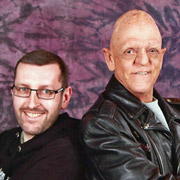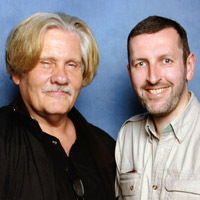 Add a Comment
14 comments
Average Guess (6 Votes)
5ft 11.08in (180.6cm)
Littlelee5ft6
said on 13/Jan/20
It's not bad sandy if your into gory Texas chainsaw massacre esque films and you gotta watch the devils rejects and 3 from hell the full trilogy a gory trio of films
Junior Hernandez 1990
said on 27/Mar/19
Don't think Bill lose height yet. There is little amount of aging people on earth never lost any height at all.
Miss Sandy Cowell
said on 26/Mar/19
⭐️ Good idea, Lee! I see Rob has cheerfully obliged!
I haven't seen 'House of 1,000 Corpses'. Is it worth checking out, Lee? 😁
I see Bill is photographed with Wishmaster's Andrew Divoff, who is well in access of 6ft, even today. Bill gets 5ft11, and from what I remember from 'The Devil's Rejects', that's a pretty good estimate for him.
Littlelee168cm
said on 20/Jan/19
I think he should be added to the horror actors list after staring in the house of 1000 corpses, Texas chainsaw massacre 2 and night of the living dead (1990)

Editor Rob
I'll give him a photo too, he has been in a fair few horror films over his career.
JJL29
said on 2/Jun/18
Is 5ft 10 ½ - ¾ possible for him nowadays? He is 66 now, an age at which many lose some height...

Editor Rob
He could be down towards that range.
Sandy Cowell
said on 28/Feb/17
Yes, that's got to be the same Bill Moseley I saw in a film the other night called 'Babysitter Wanted'. This guy is drawn to horrors, it would seem, and this was a horror with an excellent write-up, but apart from 'the good guy' being misleadingly deformed (from an earlier attack, I believe), the plot was, in my opinion, wholely predicable!
Bill looked 5ft11 or 6ft of friendly pleasantness, but was anything but!
I'll go along with 5ft11.5!
richie
said on 11/Sep/16
Bill Mosley is pretty tall, at least 6' and could be 6'1" quite possibly. He was about 2 inches shorter than Sid Haig who stands around 6'3" so 5'11" isn't tall enough
wiltonstilts
said on 1/May/13
the devil's rejects dvd cover he looks to be the same height as sid haig but there's just no a way a 5'11 man could look anywhere near as tall as a 6'04 man
5'8
said on 8/Feb/11
He's a flat 5'11, unless Mamun might have been wearing boots and Moseley converse or sandals...then he might be 6', altough I always taught he was taller
RevInstone
said on 18/Apr/08
His myspace says 6'0.
Ed
said on 6/Dec/06
In the fake wanted ads for The Devil's Rejects, I'm almost positive Moseley was 6ft1 or 6ft2, Sid Haig was like 6ft4 or 6ft5, and Sherri Moon was like 5ft10. I could be wrong, but I remember those numbers.
Danimal
said on 21/Nov/06
Average? Baby is 5'10" and he was definitely taller than her. His other co-star in 1000 corpses was 6'4" (the clown).
RICHARD
said on 20/Nov/06
I would have to say Bill is either 5'11'' or 6'. He looked average height in Texas Chainsaw Massacre 2 and House of a 1000 Corpses. He could possibly be 6'1''
Danimal
said on 19/Nov/06
The man is 6'0" imo.