Patricia Heaton's Height
5ft 2 (157.5 cm)
American actress best known for appearing on tv show Everybody Loves Raymond. In her book, Motherhood and Hollywood she described herself as a
'5ft 2 runt'
and on
twitter
said
"5'2""
. In 2000 she also mentioned her weight:
"I'm 5'2" and weigh 115 pounds"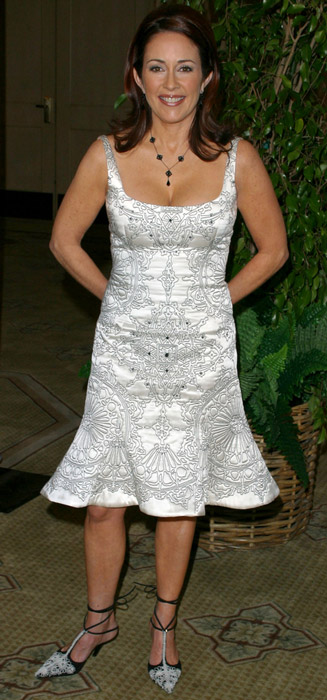 Photo by PR Photos
The thing I love about my height is that you get to be first in line for everything.
So often being small — I don't like the use the word short — but being petite gets you in the front of stuff. I also think that my obnoxious personality has gotten me this far because I am smaller.
I had to actually be louder and had to do more to get attention so that people could see me. So I kind of credit my small stature for propelling me forward in this industry.
-- Today.com
Patricia and
Neil Flynn
Photo by s_bukley/BigStock.com
You May Be Interested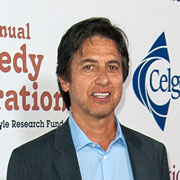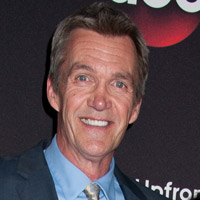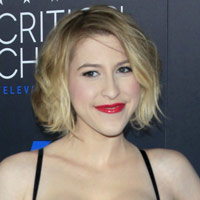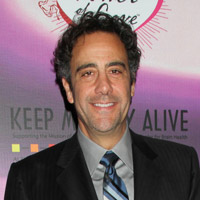 Add a Comment
53 comments
Average Guess (12 Votes)
5ft 1.67in (156.6cm)
Melissa Patton Fox
said on 26/Apr/20
Love the characters you play! You are a fantastic actress. My family literally watch Everybody Loves Raymond everyday! Great show!
Miss Sandy Cowell
said on 4/Mar/20
🌹🎂🎁🎈 Happy Birthday Patti! 🎈🎁🎂🌹
A Very Happy Birthday to Patricia Heaton who is, without a doubt, five foot two!
🌹🎂🎁🎈💐🎂🎁🎈🌹🎂🎁🎈💐🎂🎁🎈
Nik Ashton
said on 6/Jan/20
She is not what she says and no one is. I like her pointed shoes!
jackie digiacomo
said on 29/Nov/19
Patricia was just on with Kelly Ripa and they looked to be the same height. However, Heaton had 2 to 3 inch platforms on. So 5'2" needs to be downgraded.
Nik Ashton
said on 22/Jul/19
I like her pointed shoes!
Miss Sandy Cowell
said on 19/Jul/19
Patty's shoes are so pointed that they almost look amusing! 😂😂😂
5ft2! She needn't call herself a runt, but I know the feeling! When I went to physiotherapy quite a few years ago, I realised I 'had problems' when I found myself looking UP to my physiotherapist - and she told me she was 5ft3! 😯
Caruso Victor
said on 7/Jun/19
I've met Patty Heaton at a charity dinner in New York last year and I would say she's a definite 5'2
Stranger things fan
said on 12/May/19
looks 5'2
Faza
said on 17/Apr/18
She really is so pretty and a fine actress she can look a weak 5'2 to me tho on elr but hard to gauge her next to a 6'1/6'2 ray romano rob you think she could be under 5'2?
mattbruns3
said on 2/Feb/18
In Everybody Loves Raymond she looks 5'3"-5'4".
lee
said on 29/Oct/14
How Tall is Monica Horan who played Amy On Everybody Loved Raymond, 5'5- 5'6 range she was several Inches taller than Heaton.
Rob, Have you ever watched Raymond, do you have an estimate for her
kevin
said on 2/Aug/14
I would have guessed her maybe a tad under 5'2 but can be tough to say as only saw her in Everybody Loves Raymond and all the men on that show were over 6ft, Romano is about 6'2, Brad Garrett at 6'8 and Boyle was likely 6'1 range on the show.
It's possible she could be 5'1.5 and round up to the 5'2, Good actress though and a very nice looking women
Greg Lehmann
said on 26/Jun/14
Many great performers are from Ohio. Some of my favorites include 8 time PBA champion Roy Buckley (Columbus),comic Tom Poston (Willard),sportscaster Dave Diles (Athens),singer/actress/dancer Doris Day (Cincinnatti),immortal Hanna Barbera voice legend Daws Butler (Perrysburg),and 5'2" Patty Heaton (Sandusky.) I had the happy fortune on the final night of my 2010 California vacation with cousin Vickie to have dinner with petite Patty at an Italian restaurant. 5'2" Patty tenderly sparkled in a creamy pink pants suit,a pretty ruffled blouse,sheer beige mist knee high stockings,and black sandals. Although this pants suit Patty wore was a very bright pink,it didn't smother her petite small boned body frame.And I just love Patty,and she sure gives her sons the same tender love she herself gets. (Unlike with many other TV shows,I don't really have a favorite Everybody Loves Raymond episode,but I liked when Patty's Debbie Romano character caught bronchitis just before a Super Bowl party,but despite her racking chest hacking cough spasms from Debbie's bronchitis,she went anyway.) Love you,Patty! (I'm happy,too,Patty,for your Hollywood Walk Of Fame star you got two years ago!
Greg Lehmann
said on 19/Jun/14
Patty sure is sweet and pretty and loves her sons.She looks 5'2" to me,but she's smaller than other 5'2" women. And she nicely deserved her Hollywood Walk Of Fame star in 2012. She's nice in gowns,but equally sweet in jeans. Love you,Patty!
Lu
said on 19/Dec/13
5'2 must be in big heels... 4'10 tops.
me
said on 17/Sep/13
She looked noticeably shorter than Leah Remini when she and Ray Romano guest starred on The King of Queens.
I'd guess Patricia Heaton at 5 ft. even or 5 ft. 1 at the most.
christos
said on 17/Feb/13
5'2 seems right
Len
said on 28/Aug/12
She looks 5'1" or even 5'0" on the show. Very petite.
Silent d
said on 16/Nov/11
5 foot 2. She looks petite.
Kent
said on 21/Oct/11
Gregory, I think you have a real "thing" for Patty!
gregory lehmann
said on 8/Jun/11
Sweet,warm,and loving! A sweet way to describe dynamic 5'2"Patty Heaton. Whether in cute jean shorts,like she wore at the California Angels baseball game I saw on day 5 of my California vacation last year,even lovingly buying me a California pizza. Then,on the last night of the vacation,when Vickie and I had dinner with her,she was dynamic in her pink pants suit (but,unlike with Melissa Joan Hart,Patty's pants suit she wore was a softer pink color),bright blue blouse,sheer sandalfoot suntan knee/highs,and perky blue wedge heel sandals Patty wore cuddled her. Smooth face,sweet legs,"tickly"complexion highlight Patty. A great actress! Love you,Patty!
gregory lehmann
said on 12/May/11
5'2" Patty is dynamic! The pants suit,suntan knee/highs,and perky sandals she wore when she,5'3" stepcousin Vickie,and I had dinner on our final night in California shows Size 5 Junior Petite Patty dresses with style! Comfortable,too,weighing 104 pounds,but she is a little skinny.
gregory lehmann
said on 10/May/11
5'2" Patty loves her 4 sons and she sat next to me last July when on my California vacation,I saw Boston dump California,9-3. She was cute in her jean shorts she wore. A cute actress!
kyle
said on 6/Jul/09
Patricia is 5'2, short lady, Great Actress, why shouldnt she show off her body, I think every women has a right to show off their body if they want and if they have a great body why not, patty must think she does by wearing low cut dresses, fair play to her she is hot.
mike
said on 28/Apr/09
Patricia Heaton is 5'2, The sexy Jo Joyner is 5'3, Both of them are babes, Patty may be in her 50's now but is still a sexy lady with an incredible body, she is in great shape.
phil
said on 22/Nov/08
yes i agree patty is 5'2 and nice, jo joyner is the sexiest though, i love her in eastenders she is gorgeous what a babe what a booty, there are a lot of sexy ladies though.
buea
said on 28/Jul/08
patty is fit for her age, 5'2 as she says herself, i agree roxanne palett is hot also leah remini of koq is bangin hot, i love her but patty is sexy i loved her in the power of no, and slutty episode off season 9 of raymond
ko
said on 26/Jul/08
Patricia is 5'2 and hot for her age, she was hot in allys birth episode,my other top babes are roxanne pallett she is sexy, bangin hot and nereida gallardo is a sexy babe too i would bang her and also maria kanellis off the wwe is sexy, i love her.
cliff
said on 11/Jul/08
Ray Romano is 6'2 1/2 tall or 189 cm ,Patty is 5'2 or 1.57 m.
max
said on 10/Jul/08
Raymond ruled, she is 5'2 she even said (1.57 m,) ray romano is 6'2 (1.89m), brad garrett is 6'8 1/2(2.04m), fred willard is 6'2(1.88m), robert culp is 6'2(1.88m) and peter boyle was 6'2 also(1.88m) it was a tall cast i though, its a pitty culp and willard didnt appear in more episodes too they wer good
ps.rip peter boyle
jay
said on 1/Jul/08
patricia is in her 40's is only 5'2 but is a old babe for sure,leah remini is hot she's on stuff magazine, those two are hot i also say a few more sexy babes are jennifer lyons, spencer grammer, ana kournikova, i love spencer on greek she is so sexy.
herm
said on 15/Jun/08
patty is 5'2, i love her she is so sexy its unreal, she is smokin hot, my top 5 babes are patty heaton, rya sen, leah remini, briana evigan and ciara.
kyle
said on 28/May/08
patty heaton is tiny 5'2 but very sexy for a lady in her 40's loved her on the show raymond she was too stunning for ray romano who is a good actor,6'3 tall guy and a good actor but patty was stunning in raymond and in goodbye girl.
joe
said on 23/May/08
yes debra was good in raymond, 5'2 (1.57m) is her height, raymond is 6'2.5 !"robert is 6'8.5 ,2 big guys .raymond rules.
tony
said on 8/Apr/08
patricia heaton is 5'2, she said so in an inteview too, ray romano is 6'2.5 and brad gareet is 6'8.5.
patty may be small but she is sexy as hell, i loved her in raymond and goodbye girl. she's gorgeous as hell.
roco
said on 10/Oct/07
patty is 5'2 (1.57m), she is gonna look small on raymond she is a bit taller than doris on the show, but ray romano is 1.89 m,peter boyle was 1.88m ,and brad garrett is 2.04m tall, but 5'2 may be about right
jay
said on 10/Oct/07
she does not look that tall 5'2 at best, she doesn't look any taller she is a lot smaller than ray romano on the show but he is 6'3 but i say 5'1 or 2 is more accurate
nick
said on 9/Oct/07
she said she was 5'2 recently, that sounds about right when you consider she is only just taller than doris roberts who is 5'1 on raymond ,i would not say she is 4'11 when you consider she is gonna look small the tallest actor on raymond is 6'8.
paul
said on 7/Oct/07
patty is listed at 5'2, she looks tiny on raymond , when i watch raymond she appears like 4'11, her husband on the show ray romano is 6'2 and a half, and he dwarfs patty by at least a foot or a bit more easy, and in regards to peter boyle and brad garrett , peter was 6'2 and brad is 6'8 and a half cheers
dertuys
said on 9/Sep/07
adrienne, doris roberts is 5'1 and patty heaton is at 5'2 in a few of the episodes of raymond she wears like 5 inch heels, she and doris are very small in comparison to others on the show, patty's husband on the show is actually 6'3 and the old guy frank is 6'2 i think and robert the big policeman is 6'8 or 9 i think cheers
Ron
said on 4/Sep/07
If you ever see the episode "The Canister", where she's wearing tennis shoes- and therefore no heels- you'll see how itty bitty she is. She doesn't even reach Ray's tip of the shoulder. I'd say she's at least 15 inches shorter, if not more. She can't be any more than 4' 10", maybe less. She does have a big face.
Adrienne
said on 13/Jul/07
How tall is Doris Roberts? On Everybody Loves Raymond, Patricia appears to be at least 2 inches taller.
nica
said on 30/May/07
i'm pretty sure she is 5'2... and she did great in every body loves raymond (anonymous)
paul
said on 8/May/07
kiunn, i agree 5'0 is about right she is kind of sexy, i know ray romano fancies her and she fsncies him.
pon
said on 3/May/07
she is like 4'11 she's tiny, to ray romano 6'1,5'2 is very generous i think she is smaller than that personally.
kiunn
said on 2/May/07
i think she's 5'0 but who care's she is one sexy women , she looks good for someone in her 40's ,
Anonymous
said on 7/Feb/07
I know someone who is 5'2" and met her and described her as "tiny", so make of that what you will. All I know is that she was the worst part of Everybody Loves Raymond (turned that show into a screaming match...worst TV wife ever).
Height Tracker
said on 8/Dec/06
Or maybe Ray Romano is more of a solid 6'1"?
S
said on 1/Apr/06
Yeah, Brad Garret (robert) is 6ft8!! and Ray Romano is 6ft2 and she goes about 2-3 inches above his shoulder in flat shoes. She looks more like 5ft5 on the show or maybe in flat shoes she has things in them to make her taller???
MeLiSsA
said on 28/Mar/06
She's not THAT short on the show considering Ray's over 6 feet and the one who plays Robert is supposed to be liek a giant.
cicilolo
said on 27/Mar/06
I think she looks taller than 5'2 more like 5'3 and a half 5'4.
Leo
said on 10/Mar/06
Patricia looks like a little girl standing next to her co star Brad Garett
kristian
said on 8/Mar/06
i dont know in the everybody loves raymond show she seems to be pretty short
maybe it is also because the other actors very tall are????