Roberto Durán's Height
5ft 6 ½ (168.9 cm)
Peak height was 5ft 7 (170.2 cm)
Panamanian former professional boxer, who was a four-weight World Champion. During his career he was billed at 5'7, and also 5'7.5".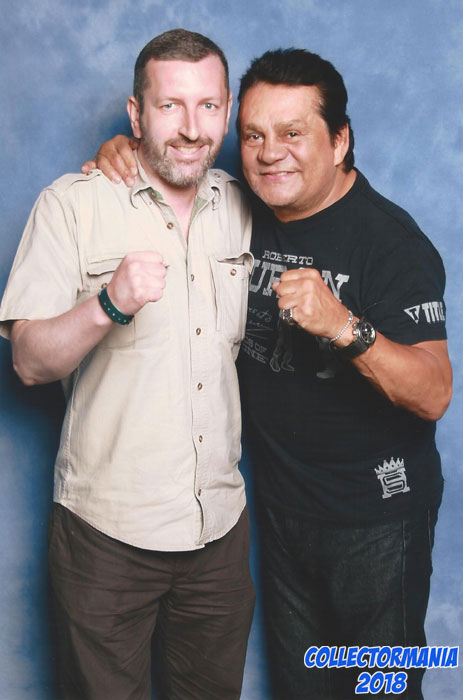 5ft 8 Rob and Roberto
You May Be Interested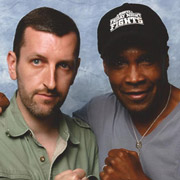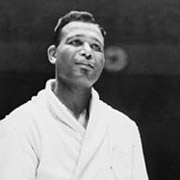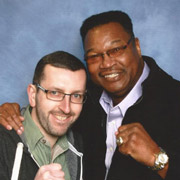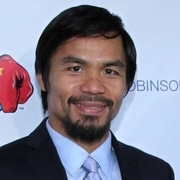 Add a Comment
13 comments
Average Guess (17 Votes)
Peak: 5ft 6.94in (170cm)
Current: 5ft 6.26in (168.3cm)
Yang (5 footer 8, 173)
said on 5/Nov/19
Peak - Solid 5ft 7
Current for 2019-2020 - 5ft 6 quarter range like Jonah Hills..
kamb246
said on 21/Aug/19
Rob, his head was as big as yours or bigger?

Editor Rob
Not much less, though remember he has about 1 inch worth of hair sticking up.
ArjunaKorale
said on 14/Aug/19
Boxing fan 07 is right & Sotiris Gravas is delusional! There is absolutely no way that Duran was 5 ft 5 in his fighting peak. Even now, Duran who has aged into his late 60s isn't 5 ft 5. If Leonard was 5 ft 9 to 5 ft 9.25 (175 - 176 cm) tall during the 1970s & 1980s whilst at his peak, Duran must have stood 5 ft 7 (170cm). Besides, I met Duran in Sept 2013 when he was in his early 60s & he had shrunk to around 5 ft 6.5 by then (he was a v similar height to me). As Boxing fan 07 said, Rob, you really need to do Tommy Hearns - my guess is that he is around 6 ft 0.5 (184 cm) tall. Nah, 6 ft 2 is out of the question. I've got Benitez around 5 ft 9.5 (he always seemed a fraction taller than Leonard) & Hagler was no taller than 5 ft 8 inches tall.
Boxing fan 07
said on 18/Jun/19
Easy 5'7" in his prime. Never looked 3" shorter than Leonard.
Hey Rob how tall do you think Thomas Hearns was. Leonard clammed in a video he was 6'2". But in a picture with Holyfield, he looked a good 1 inch shorter
Sotiris Gravas
said on 21/Mar/19
5'5.5" Ricky Hatton and Duran (2013)...
Click Here
Duran and max 5'5" Gael Garcia Bernal...
Click Here
W/ 5'6.75" Floyd Mayweather...
Click Here
Duran is around 5'5". Anytime you see him taller, it's b/c of lifts. Perhaps lifts previously owned by the great Sylvester Stallone. Who knows?
Sotiris Gravas
said on 18/Mar/19
5'8" peak height Sly Stallone and 5'7" Duran (1979)...
Click Here
,
Click Here
Rising - 174 cm
said on 19/Sep/18
Great pic, Rob. You've got quite a collection of photos with some of the great boxers. De Niro is certainly shorter these days than you are next to Duran.

Editor Rob
I hope to add to the collection in the future. I think DeNiro at weak 5ft 8 today is likely.
ArjunaKorale
said on 12/Aug/18
Rob, you have entries for Duran & Sugar Ray Leonard on your site so now it's time to add the other three great welter/middleweight legends of the 1980s. If you could add them in order of their boxing legendary status & boxing achievements that would be good. So you will have to add the 5 ft 8 inch Hagler first, followed by the 6 ft 0.5 inch Thomas Hearns and then lastly the 5 ft 9.5 inch Wilfred Benitez. Hagler was maybe the second greatest middleweight champion of all time. I would personally put Robinson below Hagler (simply because Sugar Ray kept loosing to one v good middleweight after another during the 1950s). It would be great if you could do an entry for the greatest 160 pound champ of all time, Carlos Monzon. Unlike Hagler, Monzon was a tall middleweight & may have stood around 5 ft 11 and a quarter or even 5 foot eleven and a half (181 to 182 cm) tall. Unlike Hagler, Monz was one mean, nasty bee-atch outside the ring.
ALEXANDREBR
said on 20/Jul/18
Rob Add the boxers Joe Frazier,Sonny Liston,Rocky Marciano,Joe Louis,Marcos Maidana,Yuriorkis Gamboa,Arturo Gatti,Julio Cezar Chavez Sr,Khaosai Galaxy,Keith Thurman,Marvin Hagler,Miguel Cotto,Nassem Hammed and Nonito Donaire,Tommy Hearns...Add the ufc fighters José Aldo,Urijah Faber,Demetrious Johnson,Cody Garbrandt and Chad Mendes...Add The Soccers Players Romário,Douglas Costa and Madson Formagini...The Bodybuldier Shawn Ray(claim 5'7)
Mr S
said on 22/Jun/18
Thanks for adding Duran. Roberto is one of my favourite fighters and in my opinion a top 10 all time P4p great. 5'7" is the height he claims in his autobiography "I am Duran"- which is a great read by the way. Duran really lived his life to the full! How tall would you estimate Marvin Hagler to be Rob? He was usually listed as 5'9.5" but looked barely taler than Duran, in this picture below I'd doubt he was even 5'8"
Click Here

Editor Rob
5ft 9.5 is too high for Hagler, I think 5ft 8 range could be likelier.
World Citizen
said on 22/Jun/18
He certainly looks it.
khaled taban
said on 21/Jun/18
Peak : 5'7"
Current : 5'6.25"
Adam Scherr
said on 20/Jun/18
Rob 1.80 cm height is eye level ?

Editor Rob
If you are 180cm your eyelevel might be actually around Duran's height, 169cm, plus or minus a little bit