Robin Dunne's Height
5ft 9 ¾ (177.2 cm)
Canadian Actor known for roles in Species 3, Cruel Intentions 2 and Sci-Fi tv series Sanctuary (playing Will Zimmerman). This photo is from A Wolf Events Sanctuary event.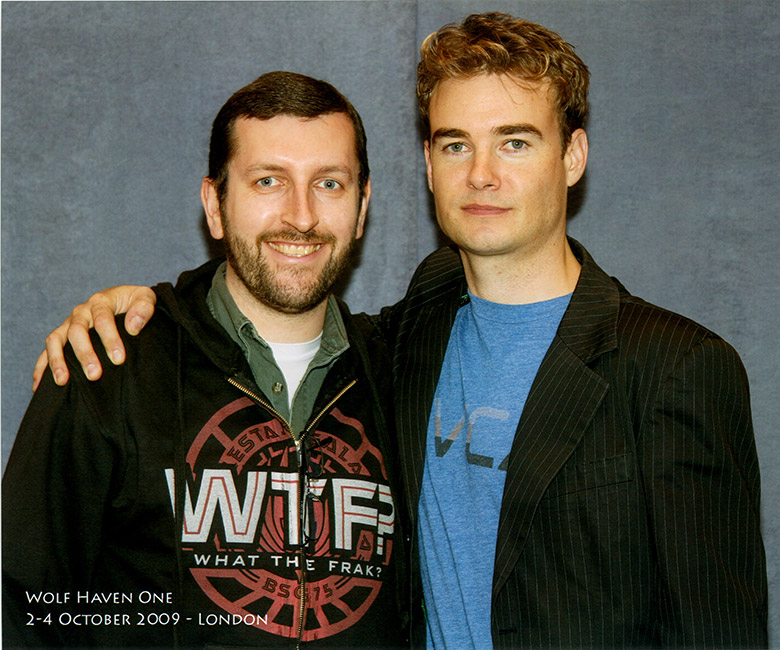 5ft 8 Rob and Robin
You May Be Interested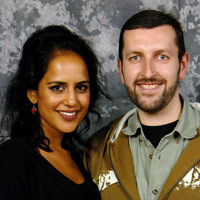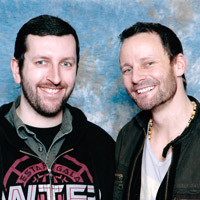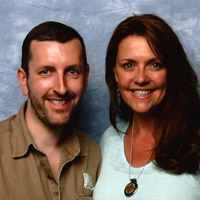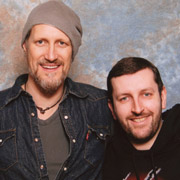 Add a Comment
39 comments
Average Guess (31 Votes)
5ft 10.15in (178.2cm)
ladeez
said on 9/May/20
5' 10.25
JohnMoore-162cm
said on 7/May/20
Strong 5ft9-er , like 5ft9 1/2" or so
Nik
said on 29/Sep/19
'Bout right for the man from the Can! 🇨🇦
Junior Hernandez 1990
said on 21/Jan/19
That hair give illusion being 5'10 1/8 tall next to legit 5'8 1/8 Rob.
Nik
said on 28/Dec/18
His posture is good!
Bwk
said on 20/Nov/18
Don't know if the footwear is the same or not, but he looks a full 5'10'' here.
Legit 6'2
said on 30/Sep/18
Strong 5'9,almost 5'10 on a good day
MAD SAM
said on 4/Aug/18
Nice jacket Rob ! My guess is he's a full 5'10" at 178 cm
Bobby
said on 14/Jan/18
@Cameron, the hair may be fooling folks, but look at the difference in eye level, would not be surprised if he's the full 5'10. A 177/178cm range is possible for this guy.
Cameron
said on 17/Dec/17
Once again the hair is fooling people. This listing is spot on.
Hyde
said on 30/May/17
Looks about an 1.5 inch taller than you.
John
said on 26/Mar/17
Doesn't look below 5ft 10in in the photo.
TJE
said on 23/Feb/17
Looks as listed with Rob
Redwing
said on 22/Feb/17
Why does he look 179.5-80 cm tall?
Editor Rob: a good inch worth of hair and a fraction better posture.
Pierre
said on 22/Oct/16
around 5"9.75'imo
rtzzt
said on 19/Jun/15
In this photo, he easily looks 5"10,5. Could be the hair though, no clue.
Judd
said on 13/Sep/14
Looks 5'10 with rob
Alex 6ft 0
said on 17/Apr/14
This listing looks spot on. It does look a 1.5 inch difference.
Anon
said on 14/Mar/14
In Sanctuary, he looks shorter than Amanda Tapping. I doubt he is more than 175.
Paul177
said on 23/Nov/13
Rob, just out of curiosity, what would you claim if you were 5' 9.75"?
"Five nine and a half" or "five ten"?
It's just that saying "and three quarters" would sound 'insecure' in a conversation, wouldn't it?
[Editor Rob: I'd probably say about/almost 5ft 10. But then some people who measure 5ft 9 and a little might still say 'almost 5ft 10'!]
Carew
said on 21/Nov/13
Impossible to be 177cm. He is 179cm. I look at the photo and if Rob is 173cm then this guy is 100% 179cm.
[Editor Rob: he pulled me in and back a bit in that photo, I am not standing as tall as him. I believe he's almost 5ft 10, that's what he looked.
his friend on the show
Jonathon Young
- he looked more 179cm than Robin did and
He's taller on the show
]
avi
said on 6/Aug/13
Weak 5'10 my friend who's 2 or so bigger than me looks like this next to me.
Tony Greene
said on 1/May/13
Really? Robin is only 1 1/4 inch shorter than me? He looked big in Cruel Intentions 3, and just now come to think of it after seeing him in Species 3 when he was walking next to 5'9" Robert Knieper, Robert towered over him. So I'm a little confused unless of course Robert was wearing lifts to tower over the 5'9" Sunny Mabrey.
jasperwazap
said on 25/Apr/13
5'9.5'' flat at night
Josh B
said on 23/Jan/12
Click Here
Nice full length shot for a change showing footwear, Tapping obviously has footwear advantage but posture disadvantage. Makes sense, she's 1 inch shorter but with heels is up to 5'11.75, Dunne would be 5'10.75 with typical dress shoes, and and Amanda looks to be dropping at least an inch.
horacle
said on 14/Jan/12
here he looks 5'10 but in sanctuary he looks more a strong 5'9 than 5'10
Editor rob
said on 7/Jan/12
Physics is right - Robin pulled me backwards in this shot a bit, I did fact have poorer posture than he had.
dmeyer
said on 6/Dec/11
THATS HOW A GUY WHO IS 5 FT 10 LOOKS NEAR A 5 FT 8.25 MEN
Alex
said on 22/Nov/11
5'9.75-5'10
Physics Enemy
said on 17/Nov/11
5' 9.5" given Dunne has a posture advantage (and not including his hair).
178
said on 11/Oct/11
This is exactly how Brad Pitt would appear with Rob, if both were in regular footwear.
Very short and stocky
said on 13/Aug/11
Looks 5'9ish. Rob is slouchin a bit and Dunne is a bit closer to the camera and has hair advantage.
avi
said on 30/Jul/11
looks like he'd be 6'0 or even 6'2 by his facial and skull structure. yes 5'10 seems correct NO more though
Josh B
said on 8/Jul/11
5"9.75 is my estimate
rob89
said on 7/Jul/11
5'10" looks close enough, could be just under though. His thick hair i suspect can easily fool some people into thinking he's 5'11".
Elburg
said on 23/Oct/08
Dunne looks shorter than 5'9" Amanda Tapping in their new series Sanctuary.
RICHARD
said on 16/Jun/07
No freakin' way Robin is 6'!!!!!! I agree with AA about him being 5'9,or even the 5'10(which I doubt). Him being 6' is ridiculous.
AA
said on 10/Nov/06
Sure this dude is not 6 feet... he's for sure 5-9, 5-10 tops
Anonymous
said on 14/Sep/05
robin is not 6 feet i went to high schhol with him