Ron Livingston's Height
5ft 10 ½ (179.1 cm)
American actor best known for roles in films such as Office Space, The Conjuring, Swingers and TV series Band of Brothers.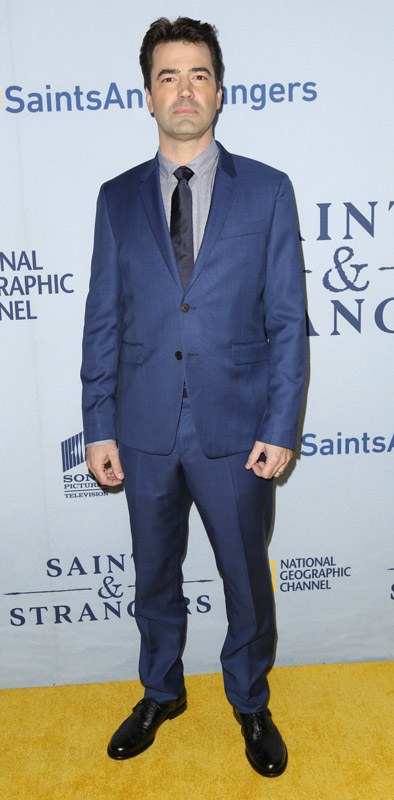 Photos by PR Photos
You May Be Interested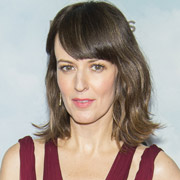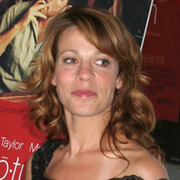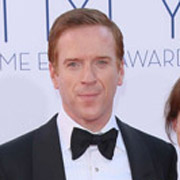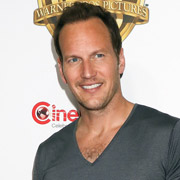 Add a Comment
24 comments
Average Guess (10 Votes)
5ft 10.68in (179.5cm)
Realist
said on 6/Jun/20
This guy is 5'10.5 on the money
Nik Ashton
said on 1/Dec/19
This guy is above average!
Charlie E
said on 5/Mar/18
He doesn't look 5'10. 5'8 yes
fisherman
said on 17/Dec/17
Really difficult to estimate... of course a lot shorter than Michael Madsen in that TV movie (I forget the name). Then in that PR pic and in Band of brothers for some odd reason APPEARS "short" and I dunno... "stocky"? even though he's really slim. Like he has weird body proportions and his head looks big compared to his shoulders. In BOB he was always clearly shorter than Damian Lewis (although so was everyone else) but the weird thing is that he also looked to be notably shorter than Jimmy Fallon... was it just the boots and uneven ground?
I guess I somewhat agree with Arthur, not going to put down a guess now but if I had to I'd say 5'10 flat, no fractions.
Arthur
said on 10/Jun/17
Rob you sure he is that tall? He gives me a 5'9-10 impression
Simon
said on 1/Sep/16
In Swingers he looked just slightly shorter than Jon Favreau who is listed at 184 cm, so one of them has to change, probably this guy because Favreau never really looked short next to Vince Vaughn at 196 cm.
anon
said on 16/Aug/16
Rob, have you seen Office Space how tall would you guess David Herman?
Editor Rob: yes a couple of times, but can't remember how tall Herman looked in it.
Sam
said on 25/Apr/14
I think this is an accurate listing, although the guy can seem taller on screen dude to his lean build and good posture.
cole
said on 28/Feb/14
@James: Yeah. I just watched that movie again and Ron seemed taller most of the time. Still I think off-set shots really show that Ron's a legit 179 cm guy and Johnson's 175 cm range. Ron also looks pretty consistantly 5 cm shorter than 184 cm Damian Lewis.
James
said on 20/Nov/13
I actually thought he edged Johnson by an inch throughout Drinking Buddies. Johnson is a flat 5ft 9.
cole
said on 28/Sep/13
Jake Johnson might have looked the same height or taller than Livingston in Drinking Buddies, but seeing them in pics outside the set it looks like Livingston has him by an inch or so. Jake Johnson could be 5'9/9.5, so 5'10/10.5 is Livingston's range.
avery_t
said on 24/Aug/13
he looks no more than two inches taller than Olivia Wilde in Drinking Buddies, and she appeared to be waring flats. Wilde is listed at 5' 7". He looked about half an inch shorter than Jake Johnson. If Wilde is 5' 7", Livingston is 5' 9". Maybe she's 5' 7.5", which would make him 5' 9.5". He looked about four o five inches taller than Anna Kendrick. How tall is she?
cole
said on 19/Aug/13
5'10.5 seems about right, it would also mean that Gary Cole is really just 5'11 tops. Strange, as I thought he could look taller. Maybe he has a tendency to wear strong footwear?
Rampage(-_-_-)Clover
said on 19/Jun/11
5ft10.75(180cm) should be on the money
fuzzblaster
said on 6/Jan/11
This is a tough one. On SATC as SJ Parker is too short even with heels for a reference. From Office Space I'm thinking 5'10 1/2"
OliTheMan
said on 31/May/09
in Swingers, his character was described as tall
Alex
said on 9/Aug/08
I think hes around 5'11 but a legit 5'11 can look at least 6'0 in movies sometimes.
sam
said on 7/Apr/08
i agree, about 5'11
E. Roderick Heath
said on 8/Jun/07
MD, those pictures definitely show two inches on Macy and 1.5 inches on Hatosy. Strange, because on House (despite the presence of 6'2 Hugh Laurie) I thought he looked quite tall, at least 6'1! But clearly no more than 5'11.
Rich C.
said on 25/Apr/07
I saw him yesterday right off central park. I stood beside him for about 3 minutes. I would say a solid 5ft10.5 inches, maybe 5ft11.
bikagyura
said on 19/Mar/07
I agree with Boxing Fighter
Boxing Fighter
said on 18/Mar/07
In Office Space he looks at least 5ft11.
bikagyura
said on 16/Jan/06
Look at this pretty trivial picture
http://www.imdb.com/gallery/granitz/1793/WilliamHMa_Vespa_828037_400.jpg?path=pgallery&path_key=Livingston,%20Ron&seq=10
How the fooock is he 5'10