Patrick Wilson's Height
5ft 11 ½ (181.6 cm)
American actor best known for roles in films such as Insidious, The Conjuring, Aquaman, Watchmen, Lakeview Terrace, Hard Candy and Stretch. In 2018 he said
"I'm 6ft but Jason's 6ft 4in and Dolph's 6ft 3in and I didn't mind the shortness but I had to look like I could take them on"
.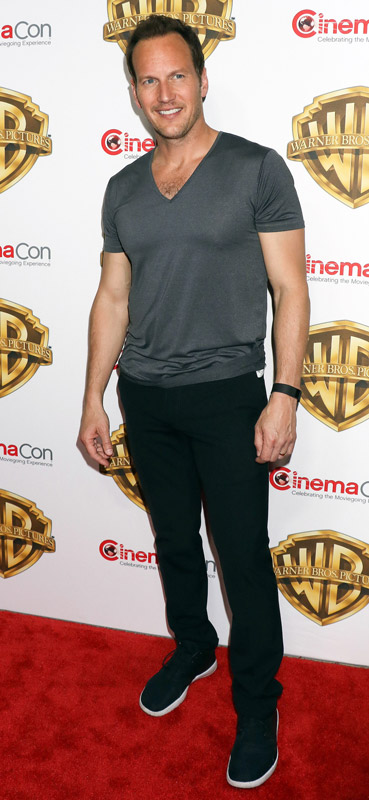 Photos by PR Photos
You May Be Interested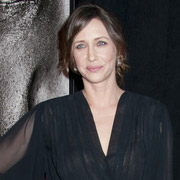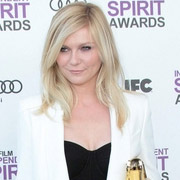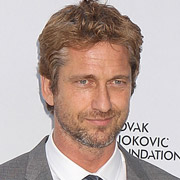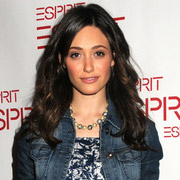 Add a Comment
79 comments
Average Guess (50 Votes)
5ft 11.43in (181.4cm)
Rampage(-_-_-)Clover
said on 18/Dec/19
Rob, is 5ft11¾ debatable?

Editor Rob
Yeah it is a possible mark for him.
BT
said on 24/Nov/19
@Editor Rob: He barely edges Eckhart here:
Click Here
Click Here
Think the 5'11 1/4 listing was closer.
Junior Hernandez 1990
said on 29/Jun/19
He was far from 6'0. 5'11 1/4 at best.
Johnsnnn
said on 17/Jun/19
he stated in this video to be 1,83
Click Here
Miss Sandy Cowell
said on 1/Jun/19
I watched the film 'Lakeview Terrace' for the first time the other evening on the Horror Channel. I didn't feel it was a horror film at all, but to move into a new neighborhood and be met with the animosity that he is by Samuel L Jackson sounds like one horrific nightmare to me!
I'd never seen the two actors playing alongside each other, and for that reason alone, I was really eager to see this movie. It took a little while into the film before you see the two of them walking around together, but see them you do - only too clearly.
Patrick doesn't have to look up to Samuel, but there is around 2" between them. Last time I gave Patrick 6ft. This time round, I have decided to go for a tiny quarter inch below that, so....
5ft11.75 it is!
I still have 'A Kind of Murder' to get my teeth into, in which he stars with Jessica Biel, the short-but-strong Eddie Marsan, Haley Bennett and Vincent Kartheiser, a guy I've never yet heard of. It should prove interesting, and I wouldn't be surprised if Patrick is the tallest cast member!
Junior Hernandez 1990
said on 13/May/19
Vey short looking 5'11 1/2. I did like to see Josh Lucas had a face to face with Patrick Wilson.
Sandy Cowell
said on 8/Feb/19
It is now just gone 2 in the morning and I have found a Patrick Wilson film just having started on my TV! Now that needs some serious consideration for my collection because this man never disappoints. He's played roles as diverse as a man being tied up and tormented by a young girl, who is 14 or 15 and has the maturity and intelligence of someone at least twice her age and now it's Payback Time! It's called 'Hard Candy' and if you want to see a man at the mercy of a kid of about a foot shorter than him, then this is for you!
I like to check out the cast at the beginning of a film, as I just did with 'S
'A Kind of Murder' and I couldn't help but observe that Patrick is supposed to be 185cm. I don't know about THAT type of height, but I always thought he made the 5ft6 Rose Byrne look tiny, so I don't doubt that he's a strong 183. The same applies with 5ft5.5 Vera Farmiga. Fresh out of bed, I reckon Patrick could reach 6ft1. He's the tallest of the cast so far, but I have to watch this film again when next it shows because I haven't even had a cup of tea yet!
I shall make myself a brew then and watch either 'Insidious', 'Insidious II' or either one of the first 'Conjuring' films. These four films gave Patrick a nickname not unlike 'Mr Creepy'! They tick all my boxes - and the 'Insidious' movies introduced me to the great Lin Shaye!
So off I go to boil that kettle, but not before giving Mr Patrick Wilson the 6ft that I feel is rightfully his!
HungaMunga
said on 10/Jan/19
6ft is ok.
Rising - 174 cm
said on 23/Dec/18
@Canson: Yeah, Neeson, Dolph and Goldblum all seem like that to me since they lost height. I never noticed Conan's posture, but his thin build, long legs and extra 3 cm of hair probably make him seem taller than he is at times.
Canson
said on 20/Dec/18
@Rising: I think that's the case with him. He has abysmal posture whereas Conan has great posture which is why people say he's taller today
Rising - 174 cm
said on 18/Dec/18
@Canson: I agree. He can look 6'2" max in some when he slouches and same with Goldblum. This happens to some tall men when they start losing significant height. As much as they've actually lost, it can look like considerably more due to their worsening posture.
Canson
said on 13/Dec/18
@Rising: I think the same. Liam doesn't walk or stand quite as tall as he would measure. He has pics where he looks 6'2" to be honest
Rising - 174 cm
said on 12/Dec/18
Interesting claim and I think this listing has to be very close. Mr. R said Patrick looked taller than himself, but had cowboy boots so they'd probably be close barefoot. He really doesn't look short next to Liam Neeson these days even though he's probably favored a bit and I'm sure Liam looks shorter than he'd measure:
Click Here
Liam has definitely lost considerable height since 2010, though. Rampage Jackson is also listed 5'11.5" and looked much shorter with Liam than Patrick does.
Junior Hernandez 1990
said on 5/Jul/18
@Don Julio I'm confused which movie he look 6'1? Because telling the truth he look nothing over 5'11 1/4 max. He always look more like legit 5'11.
Don Julio
said on 18/Jan/18
On screen he looks 185 cm, but in real life, not even close dude. solid 181 like leo
Junior
said on 31/Oct/17
@Peter181cm
I agree. Patrick Wilson is certainly was not your height.
Anonymous
said on 25/Sep/17
Very similar than Harrison Ford's height nowadays. ( 180/181 cm but not full 183 cm)
Peter181cm
said on 10/Sep/17
He is 1.80m at the top!
He look more like 1.79m/1.80m
highlysuspect
said on 7/Aug/17
Actually thought he looked closer to 6 foot in Fargo
Ben
said on 29/Jun/17
Thoght he was 6'2"! Looked very tall in The Conjuring 2.
Hans Meiser
said on 24/Jun/17
180-182cm range. Listing is fine.
Richardspain
said on 27/Apr/17
He seems tall in the movies. I think he is strong 183/184cm
Youssef 5'8
said on 4/Apr/17
He looked a 6 footer to me before i checked his height he gives an impression of a tall man imo and i wasn't surprised to find his 6'1 listing on google i was actually more surprised by his listing here but taking an accurate look at him now i think he's really in the 5'11-11.75 zone and 5'11.5 is my guess
S.J.H
said on 19/Mar/17
@Peter said on 14/Mar/17
He looks like 5ft 10in !
Not more...
Dude i totally agree with you. I atually think this is his barefeet height the more i look at him.
Click Here
he can even look like a 177cm guy
Click Here
i have never see a 181cm guy look this short and those legs were like 5'9 person have
Click Here
certainly not over 5'11.25 with footwear
Sandy Cowell
said on 15/Mar/17
@ Peter - I really do think Patrick tops 5ft11. I have quite a healthy collection of his films (11 now) and I have come to that conclusion in all honesty!
He can have 5ft11.25 from me, and I'm sure that is a little less than I said for him last October, half an inch less to be precise!
Peter
said on 14/Mar/17
He looks like 5ft 10in !
Not more...
KH
said on 27/Feb/17
Weak 6'0. He looks very close in height to Chris Pine.
HonestSlovene
said on 14/Nov/16
181-182 cm at least, doesn't look either 180 cm or 183 cm IMHO.
S.J.H
said on 25/Oct/16
Lol someone guess him high as 6'0 or 5'11.5 yet he only clock 5'11 at best
Sandy Cowell
said on 24/Oct/16
I have been interested in Patrick Wilson's films since I saw the 'Insidious' movies, which were superb. So was 'the Conjuring', in which he played an investigator of the supernatural, a real character based on true life happenings, who worked with his wife, played by the excellent Vera Farmiga.
Now if I see a film with him in it, my interest will be aroused!
I thought Patrick to be around 6ft or so and as he is just under, that wasn't too bad a guess. I have 10 films of his so have had many other actors to compare him to.
Dan23
said on 13/Oct/16
You've got one of the heights wrong, mate. Pine was wearing Nike Air here:
Click Here
berta
said on 10/Oct/16
either 181 ore 182.
S.J.H
said on 3/Oct/16
When standing alone he can look as short as 176cm and with co-stars 179-180ish, but 5'11.25 a little too high
mr march
said on 19/Sep/16
how tall zahn mc clarnon you think? he is in fargo season 2
anon
said on 10/Aug/16
Decent height I think 181-183 range, Bit Strange he looked taller than Chris Pine in Stretch and Pine is on here at 6'0.5
Dmeyer
said on 1/Aug/16
Hunnam 6 ft make him look 5 ft 11 flat
abe
said on 23/Jun/16
pretty certain he's 5'10" in fargo 6' jeffrey donovan was clearly taller than him by like two to three inches
Anon
said on 12/Jun/16
Is it possible 182 or 5'11.5 Rob?
Editor Rob: for a good while I thought that mark was possible...of course, it still is!
Fez
said on 4/Apr/16
@Editor Rob,
shouldn't u update his page with his recent Film Titles?
His page is nearly outdated now and u could atleast put up a pic of him. As for his height, the listing is spot on he can look 181 most of the time.
Not much shorter than Jeffrey Dean Morgan,edges out Bomer and Possibly same height as Chris Gorham.
Editor Rob: yes it's not been updated for 9 years! I remember watching lakeview terrace and thought he was under six foot with Samuel Jackson
Blane
said on 16/Jul/15
Click Here
Looks 5'10 here...
Hypado
said on 14/Jun/15
Patrick Wilson's height is 5ft 11.25in (181 cm)
Looks this in the movies
linke
said on 11/May/15
In home sweet hell, he looks same height, if not bit shorter than belushi.
Josh
said on 24/Mar/15
He looks closer to 6'0 to me. I think 5'11.75 is better for him. Looks taller than just 5'11.25
A6'1Guy
said on 8/Feb/15
Wow, I always saw him as someone who looked (to me) 6'1.
Hypado
said on 2/Feb/15
Patrick Wilson is 181/182 cm
S.J.H
said on 3/Jan/15
5ft11 top and hold it well
Guy
said on 3/Aug/14
Looks about 182-183 next to 187 gerard butler
lelman
said on 17/Mar/14
In the 179-182cm range, 181cm is fine, can't see him much below 5'11", definitely not the full 6'0".
avery T
said on 9/Oct/13
In The conjuring, he looks 4 inches taller than Vera Fermagia who lists as 5' 7" and slightly taller than Ron Livingston who lists at 5' 10.5" but looks shorter. Based on this, I put Wilson at 5' 11" tops.
cole
said on 16/Sep/13
Seeing him more I'd say he could pass for 5'11 flat or a shade less rather than 5'11.5.
Oscar Valles
said on 11/Sep/13
Ok, the height that you listed him as is so wrong! I met him yesterday at citywalk for insidious 2 premier. I can tell you, he is not taller than 5'11". I am 5'9" barefoot and 5'10'25, with my running nikes and he was the same height I am.
avery_t
said on 10/Sep/13
looks 4 inches taller than Rose Byrne in Insidious. This puts him at 5' 10.5".
gsbr
said on 1/Aug/13
He looked pretty close in height to the 5'10.5" Ron Livingston in The Conjuring. There were even some parts where Livingston looked taller.
cole
said on 18/Jun/13
He can look anywhere between 180 and 183 cm, but most likely he's the listed height.
klem
said on 1/May/13
He gets listed as 6-1. Looks more 5-11.
Jake: 1.82 m-- 1.83 m-- 1.84 m
said on 13/Jun/12
6ft 0in (1.83 m) in the morning-- near 5ft 11.5in in the afternoon probably.
Mr. R
said on 14/Jan/12
When I saw Patrick, he was a little taller than me, but then I noticed he was wearing cowboy boots. He is closer to 5-11. Very talented fellow.
Silent d
said on 12/Jan/12
This guy always looked tall to me. He looks tall next to charlize theron. 181cm.
Dmeyer
said on 9/Nov/11
Rob hé apeared about 1 inch taller than bateman coule this Guy ne 182cm
[Editor Rob: not impossible for him.]
Dmeyer
said on 4/Nov/11
Hé looks more than 0.25 in over 5'11 bateman
LAN Jiao
said on 4/Nov/11
Lucoso, jason bateman is really 5'10. in horrible bosses and out in premiere he was about same height as 5'9.5 kevin spacey or merely taller. bateman compare 6'2 ryan reynold looks a full 4" shorter when reynold stand up straight account bateman without bad posture. for patrick wilson i think he claim 6'1, to me he look 5'11 top.
Lucoso
said on 15/Oct/11
looks 6 feet but if he 181 than bateman needs a dowgrade for 178
Tyler
said on 19/Sep/11
He maybe 6'0". There's not a big gap between him and Jeffrey Dean Morgan.
jake
said on 24/Jul/11
a 5ft11.25 guy is typically 6ft out of bed.
Sam
said on 22/Jul/11
For what's its worht, he's about the same height as Harrison Ford currently is. Wilson can pass for 6 foot and I suspect his morning height is that range.
Tyler
said on 3/Jul/11
I always thought he was 6'1".
Cranberries (17m, 193.75-191.25)
said on 21/Jun/11
Looks over 2 inches shorter than Rainn Wilson, and maybe 2 inches shorter than Jeffrey Dean Morgan too.
Click Here
5'11.5" max, but he's built decently for his height. He does have long arms, but he's short-legged. Some sub-6'ers just don't carry a lot of screen presence, but Wilson carries himself like he's 6'1".
bk
said on 9/Nov/10
really? he looks more like 6'0.5" or at least 6'
Heather
said on 26/Mar/09
I thought he was taller than that! I'm 5'11 myself, and I'm a HUGE Patrick Wilson fan. Its hard to imagine him being the same height as myself.
Lebensdorf
said on 17/Mar/09
I think 6 feet even, compared to Sam Jackson.
JTRoN
said on 15/Mar/09
Just watched Lakeview Terrace and I thought he looked in the 6'-6'1 range, was hard to tell but they seemed fairly close in height most of the time.
Click Here
pipi
said on 5/Feb/09
in Lakeview Terrace he looks 180cm next to Samel L. Jackson.
Anonymous
said on 13/Oct/08
There is an easter egg in the alamo dvd where Billy b thorton shows his alamo tatoo and he is standing right next 2 patrick wilson with both of them in full frame and he looks exactly the same height as thorton with his boots on. I would say 5'10 to 5'10.5
Daii
said on 8/Aug/08
Hes close to a foot taller than 5'1 Ellen Page in Hard Candy, he looks down a LOT to her and he looks a good height, i wouldnt say hes much under 6 foot, Id say hes taller than 5'11.25 probably 5'11.75 if not 6'0
Mr. R
said on 28/Jul/08
As I mentioned, I saw him at a show in Hollywood, and he was a little taller than me in his cowboy boots. This is pretty close.
Ed(1)
said on 13/May/08
He looked a good 6ft or so in Little Children. I'm surprised this is all he is!
RedX24
said on 29/Jul/07
Anyone see "Angels In America"? Mary Louise Parker is 5'7"-5'8" and she was only about 1 inch shorter than he. I'd say 5'11" is generous.
Styxfan
said on 3/Dec/06
sounds right! Emily Rosum is a tall woman and Gerard Butler look 3 or 4 inches taller than him.
Mr. R
said on 1/Dec/06
I saw him last year. He was a little taller than me, but he was wearing cowboy boots, the heel of which was hidden by his long jeans! This is pretty close!