Ronan Keating's Height
5ft 8 (172.7 cm)
Irish Singer, formerly of Boyzone. In the Guardian he claimed,
"And I'd like to be taller, too: I'm 5ft 9in"
. His shoe size is 10.5 UK.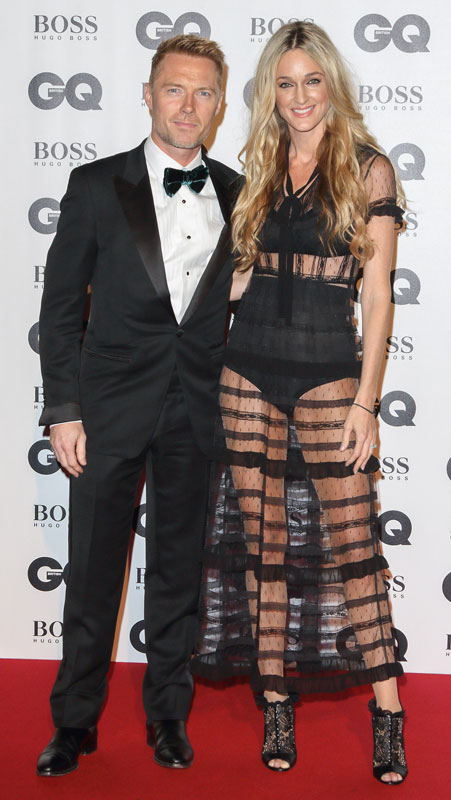 Photos by PR Photos
You May Be Interested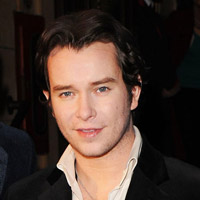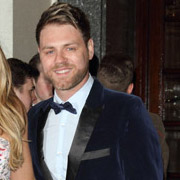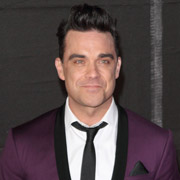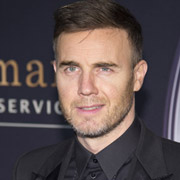 Add a Comment
68 comments
Average Guess (8 Votes)
5ft 7.47in (171.4cm)
Dr JJ
said on 11/May/19
Same height and build as his compatriot Cillian Murphy. 5' 6" - 5' 7" range, therefore 5' 6.5" is a good bet.
Rampage(-_-_-)Clover
said on 27/Feb/19
Rob, how likely is 5ft7 for Ro?

Editor Rob
I doubt he's that short.
Adey P
said on 25/Dec/17
5 ft 8! Had him down as shorter than this. I'd call it 5 ft 7.75 tops.
James B - if you think Tom Cruise isn't a bona fide heart throb, you're deluded! Prince was 5 ft 3 and is one of the biggest sex symbols of all time. He's turned down more women in a day than you could get in a lifetime
Joshua
said on 23/Sep/17
I think he's no more than 5'7
Anonymous
said on 20/Sep/17
Didn't know he was 5.8! Nice to learn that.I thought he was taller.
Rob
said on 15/Jul/17
I've served him in a shop, stood face to face, I'm 5.7 and 3 quarters, he is 5 foot 7 max.
James B
said on 26/Jun/17
Like Tom Cruise I guess to some degree his height might hold him back from being a big heartthrob (non homo).
I mean would a legit 5'11 guy like David Beckham be as talked about if he was 5'8?
Dunbar
said on 5/Jun/17
Rob, you wrote that a UK 10.5 shoe is very big for someone around 5ft 8. Do you think that shoe size correlates with frame size? Do you think Ronan has a large frame?
Editor Rob: I believe there is a general correlation from experience, but more vertical than frame.
Ronan looks a thin guy to me.
Johnson
said on 26/Nov/16
With Gary Barlow
Click Here
J
said on 25/Nov/16
172 cm seems right for Ronan
Rampage(-_-_-)Clover
said on 15/Jun/16
But, Rob do you think he really is that?
Editor Rob: might have said 6ft was more possible than 6ft 1
Rampage(-_-_-)Clover
said on 13/Jun/16
Rob, how tall would you say Keith Duffy is?
Editor Rob: it seems he claims 6ft 1 as it was on his agency resume.
Adeyp
said on 5/May/16
James Blunt is 5 ft 6. I heard him say so on Radio 1 years ago. Ronan Keating 5 ft 7-7.5.
Hugo
said on 13/Mar/16
Roman keating should't be worrying about that he should just be what he is 5 foot 9 or a few inches shorter. Because we all Come in different shapes and sizes , so we should be what we are. We should not want to be taller or shorter we would stay who we are, and not change things.
MD
said on 12/Oct/15
With 5'7" James Blunt a few days ago:
Click Here
Gem
said on 4/Oct/15
What size feet does ronan keating have??
[Editor Rob: I was going to say I don't know, but I decided to have a quick look and I found
Ronan posting this
, if you look at bottom corner, UK 10 1/2 it looks like to me...a very big shoe size for a guy in 5ft 8ish range!]
Jack272
said on 5/May/15
Click Here
If you know anything about lifts, those are definitely lifts. I'd say 5'7.5" for Ronan, looks just shy of 6" shorter than 6'2 Jackman in this picture:
Click Here
But take into account the 0.75ish lift I would say 5'7.5" is spot on.
Arch Stanton
said on 3/Dec/14
Weak 5 ft 8, I'd guess something similar to Cruise. 5'7.5-5'8"range.
MD
said on 18/Nov/14
If Rupert Grint is really the 5'7.75" listed here, this looks to be spot on. He just looks a bit shorter to me than the listed height, so maybe Grint's height is off.
GT
said on 14/Nov/14
Fearne Cotton dwarfed him on children in need 2014. She was wearing heels but she is listed as only 5ft 6in.
Yaspaa
said on 1/May/14
@greg, those are some nifty heels he's wearing there.
Dr JJ
said on 19/Aug/13
I've seen/met them all. Keating is in the 5' 6" to 5' 7" range.
greg
said on 13/Nov/12
Standing near to Hugh Jackman here:
Click Here
I guess 5ft8in is possibly correct, but frankly I'd have thought a bit closer to 5ft7in - difficult to tell precisely and totally unimportant.
Candice
said on 24/Nov/11
We were in the x factor Australia audience on the 3rd show. We saw Guy Sebastian and Ronan walk past and talk with audience members. Both were really lovely, joking, and took the time to stop and talk, shake hands. Guy was at least 5'9" wearing what looked like regular shoes and Ronan appeared a little smaller than him. They are both good looking men. Guy is quite slim, but both men had good physiques and looked like they worked out.
Mike Ockismall
said on 16/Sep/11
He's about 5 ft 7 tops
stephen
said on 1/Aug/11
he's wasn's much taller than stephen so he's about right steve was 5 ft 7in
Maximus Meridius
said on 24/Jun/11
He is defiantly not 5ft 8in that is a bit a low he was listed as 5ft 10in in the past but he is defiantly 5ft 9in he needs to be upgraded.
Rampage(-_-_-)Clover
said on 11/May/11
He looks 174cm
John
said on 24/Mar/11
I was beside Ronan in an airport in 1997. I'm 5'10" and I felt he was same height as me. I don't think he had big heals but I could be wrong. He is lightly enough built with compact head and can give impresssion of being smaller sometimes. I suspect he is somewhere in 5'8" to 5'10" range.
suckit
said on 17/Mar/11
I'm 5'8 and he was shorter than me when he walked by me several years ago...but who cares? ...he's freakin' hot!!!
jane
said on 21/Feb/11
just saw him in liverpool, couldn't believe how small he was
Linda
said on 18/Nov/10
I stood next to him at Parramatta last night and I couldn't tell you - wasn't looking at his height. Gorgeous man.
yoyo
said on 24/Jun/09
5ft7.5 for him..
Karla
said on 2/Apr/09
Just to add. When he did the Kilimanjaro climb he looked just a fraction taller than Gary Barlow who is 5ft 7 1/2ins.
Karla
said on 2/Apr/09
I did some tv filming with Ronan a few months back, I had heels on which made me about 5ft 3ins and Ronan was about 5 inches taller than me, he did not have any heels on either. I have a photo of us together as proof. So I'd say he was about 5ft 8ins.
littlesue
said on 12/Mar/09
He says in this months SHE mag that if there was one thing he could change about himself would be his height, he reckons he is 5ft 9 1/2
MacGyver fan
said on 8/Feb/09
All I can say is he looks similar to Elton John in a video I saw where they do "Your Song" together.
Ant
said on 23/Jan/09
This is gonna seem like i have something against Ronan, he seems in all interviews like a thoroughly nice chap. however this site is about the height of celebrities and this guy bearly scrapes 5ft 8 in his shoes. I am only so adamant because i have stood right next to him then listened to ten very amused hairdressers comment on how little he was. I have 5ft 8 and 5ft 7 friends and i would put money on Ronan keating being no more than 5ft 6 barefoot. He has done alright for himself though his wife was lovely.
Vibram
said on 6/Oct/08
Vegas, Gary Player's listed 5'7" would be his prime-age height recorded when he first signed professional terms. Now and old man in his 70's... he would've lost an inch or more since his playing prime (1960's/70's), so we could say 5'6" or 5'5.5" for Player. Keating is no more than 5'7", he's more like in the 5'6.5" range at most. I saw Keating stood next to ex-footballer Gary Lineker (who's a legitimate 177cm) on a charity golf tv match, and Lineker had him by at least 6cm. Rob has to downgrade this wee Irish fella!
Leo
said on 16/Sep/08
5ft 7, perhaps 5ft 8 in shoes.
Vegas
said on 10/Sep/08
keating with 5'7 listed golfer gary player
Click Here
max
said on 24/Jul/08
Ronan Keating, 5'8?? Really, now. I saw this guy when Boyzone performed in Manila in the late 90s-- he was over 22 y/o, and definitely shorter than 5'8. Definitely. If Ryan Seacrest is not very tall, this one's even shorter. He's like 5'5-5'6.
Also, Keating is standing upright, looking up straight, and Glenda's shoulders are up while her head and neck are lowered. The lady in the Timberland shirt looks more 5'8 than Keating does, and the soles on her shoes are even considerably thinner than Keating's.
Vegas
said on 28/Jun/08
ronan with 5'10 listed model glenda gilson (dark hair), the other girl the late katie french was also a model
Click Here
based on that photo the reports of 5'3-5'4 further down this page are wrong, he looks at least 5'7 next to gilson, her model agency bio
Click Here
Ant
said on 20/May/08
I will say again and i have no reason to tell porkies this guy is short he isn't 5ft 8, if he is over 5ft 6 then I am 6ft (i'm not), I am sure he is a nice guy but this site is about height and no matter how much women may love him he is well below average.
John
said on 14/May/08
I stood next to him a few years ago, he's tiny. No more than 5'6", I would say more like 5'5".
Look at this picture.
Click Here
TJ
said on 8/May/08
Chris never properly measured people on TFI. For a start, they tended to have shoes on and also he was very vague with the placement of the line above their head. I mean he had Sheryl Crowe at 5'6 lol - included her massive heels and was placing it a little over her head.
Ian
said on 7/May/08
He was on TFI friday way back and Chris Evans measures and weighs some guest when they come in. He was around 5ft 10 and 12stone in weight.
Chuck
said on 3/May/08
His wife, Yvonne, used to be a supermodel. Supermodels are usually above 5'9, and Yvonne is always wearing heels. You would assume she towers over Ronan, but in every picture they're about the same height (including Yvonne's heels). So how is it possible that he's not any taller than 5'8?
Missy
said on 19/Mar/08
Ant is right, he's tiny. I saw him in concert last July and he walked through the crowd, was only just my height and I'm 5ft 6 tops.
Ant
said on 11/Feb/08
Saw him at a hairdressers in England, he is tiny 5ft 6 tops. I am 5ft 10 I was miles taller he had big shoes on as well.
Emma
said on 7/Oct/07
Yes definitely less than 5'8... I met him yesterday and I was considerably taller than he was!!! I reckon he's 5'6 or 5'7....
radio_man
said on 5/Sep/07
I met him..I'm 5'9 and he was shortert han me like 2 inches..
so I think he's 5'7
resnic
said on 14/May/07
i've stood beside this guy and im 5ft 7in and he defo no taller than me.
Leanne
said on 20/Dec/06
I'm 5'7" and when I've met him he doesn't seem that much taller than me.
rush
said on 30/Aug/06
5"8 definately celebrity golf all star competition, u cant wear lifts with golf shoes.
Some Guy
said on 6/Jul/06
He was just on a TV show in Austrailia and quoted his height at "5'9" ish. Thats exactly what he said.
Harry
said on 6/Jul/06
On rove live, rove asked him straight out how tall he was. Ronan said he was 5'9" but he likes to say he is 5'10". They stood up next to each other, rove looked 2 inches shorter.
Wicked Kid
said on 29/May/06
Haha. Anonymous is so over the top. There's no way that Keating can be less than 5'7". He'd be a midget if he was. And he certainly looks normal.
[Editor Rob: his claim is 5ft 10, either way he is embelishing the truth. 3 inches though...well, you never know, maybe he counts his shoes+lift!]
Anonymous
said on 16/Mar/06
Several years ago my wife and I ran into Ronan Keating and the rest of Boyzone in the lobby of a hotel we were staying in. I'm 100% sure it was him because we heard him speaking to several girl fans. We stood next to them for a long time. I'm 6'2", my wife is 5'8" and doesn't wear heels, he was much smaller than her and I'm talking at least 4 inches. At the time I can remember my wife saying he was no taller than 5'3" or 4". It amazes me that he is taller than some other people on TV, I reckon the man has seriously built-up shoes.
Editor Rob
said on 13/Mar/06
In Daily Mail [I'm paraphrasing] he said that his height of "5ft 10" was ok for the ladies, but he wished he'd have hit the 6ft mark.
papercut
said on 1/Mar/06
He is 5'7" / 170. Compare him here to 5'10" / 177cm Gary Lineker: http://www.showbizireland.com/images/stars/ronan-golf-lineker04.jpg
desen nick name nutter
said on 1/Feb/06
i met ronan keating and i'm not sure how tall he is but his taller than me. i think his about 5 foot 8 mabey 9
leonari
said on 1/Sep/05
ROB: The guy is 5'7" not a tad below nor a above. His cowboyboots and well proportioned rather skinny frame create the illusion of height. Get him down...at least 0.5 inch. PLEASE
Anonymous
said on 31/Aug/05
6 foot Damian Lewis as his partner absolutely towered over him in that celebrity golf tournament, and not just by four inches. Rob there's no way Ronan is 5'8, to be honest I really think he is definitely no more than 5'6, maybe even 5'5 and a half. Due for a downgrade in height this one. He was the smallest man there, every other golfer and every single other person that I saw like caddys,fans, tv crew etc were taller than him, that would indicate that he is a very short man, someone who is a true 5'8 would not be dwarfed by every other male but he was. I was shocked myself because I didn't think he was that small. This mightn't be the best photo, but it's a reference point to what I'm talking about.
http://news.bbc.co.uk/sport1/low/golf/photo_galleries/4195328.stm
aj
said on 27/Aug/05
he's the same height as kirsty gallagher and shes 5'5
Anonymous
said on 30/Apr/05
As A Personal Friend Of Mr Keatings,
I can confirm, In One Of Our Conversations, He Stated
"I Am 5ft 7in, But Wear Large Heeled Shoes" This Should Clear It Up...
[Editor Rob: Yes, I think he could be a bit shorter, but 5ft 7? I could see 173/174 possibly...hmm]
pete
said on 30/Apr/05
The guy is barely 5ft6 hes SHORT