Rose Byrne's Height
5ft 6 (167.6 cm)
Australian Actress best known for roles in movies like X-Men: First Class (as Moira MacTaggert), Bridesmaids and Insidious. On tv she can be seen in Damages.

Photos by PR Photos
You May Be Interested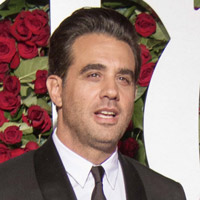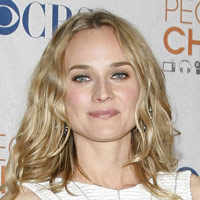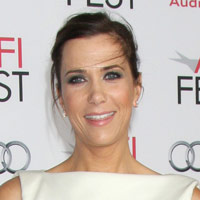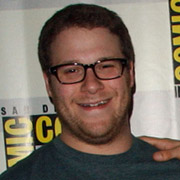 Add a Comment
31 comments
Average Guess (27 Votes)
5ft 5.81in (167.2cm)
Iman Ahmad
said on 5/Sep/19
I Guess She Is 168 cm Flat and Barefoot , She Is 168 cm Barefoot , A Lovely Woman From Australia ,
Iman Ahmad
said on 5/Sep/19
I Guess She Is 168 cm Flat and Barefoot , She Is 168 cm Barefoot , A Lovely Woman From Australia ,
Miss Sandy Cowell
said on 24/Jul/19
🎉💝🎂🌹 Happy Big 4️⃣0️⃣ Rose! 🌹🎂💝🎉
Amazingly, 🌹 Rosie turns 40 today, though she looks like a twentysomething! I love her choice of films and have many. I wish her a lovely Birthday with her two kids, the rest of her family and her friends.
🎁🕯️🍰🎈🎁🕯️🍰🎈🎁🕯️🍰🎈🎁🕯️🍰🎈
Miss Sandy Cowell
said on 23/Jun/19
Last night I caught 'Insidious' on the Horror Channel at 11 o'clock at night and, as usual, I enjoyed it immensely!
We get opportunities to see Rose lounging around in her pyjamas with her little son, and she's hardly going to wear high heels with that sort of attire, is she? 😂😂😂
How sweet that they match her little son, Dalton's! She looks through photos with Dalton, and says to him, "Guess who that is? It's your Mom when she was little!"
He replies, "You were never little! Anyway, you're old now!"
Rose's Renee asks, "How old do you think I am?"
He ponders for a bit, and adds, "Very old - about 21..."
"I wish!" laughs Renee at her the cheeky, innocence of her child!
At the time I was watching Rose walking downstairs and into the lounge in her slippers, I was thinking how petite she looks. I think that many a time, when a woman is sylph-like and shoeless, and in the 5ft6 range, she DOES look quite tiny and rather like a little-girl-lost. Certainly, they can come over that way to my eyes, as I have just witnessed in the case of Sarah Paulson in AHS 'Asylum', when she's in the house of a nearly 6ft1 phychotic killer.
Well, back to 'Insidious'. We see loads of comparison opportunities in this movie which prove that Rose is 5ft6. She is taller by some 2" than Barbara Hershey, who plays her mother-in-law, and then a little later in the film, we see her with Lin Shaye, who stands 5ft2, and she doesn't look so tiny anymore! Her husband is played by Patrick Wilson, who looks around 5ft11 - 11.5, but Rose, yes, is the tallest of all the major womenfolk, and a teeny bit taller than Dalton's nurse, who I noticed yesterday is also cast as a ghost! I have to find out her name - and her height.
So that's my mind made up this morning - Rose gets 5ft6, but I can understand that the average (5ft5.8) is lower.
😁👍🌹
Junior Hernandez 1990
said on 19/Oct/18
She seem to look 5'5 with Jamie Foxx.
Mr.Donald
said on 26/Sep/18
1.66
MAD SAM
said on 10/Jul/18
I'll give her 168 cm or 5'6" she looks that almost every time !
Nik
said on 11/Jun/18
5'6"!
SS
said on 26/Dec/17
5'5'5
Coder
said on 27/Aug/17
5'6.25"
SS
said on 14/Jun/17
167 might be possible
Jazz
said on 30/May/17
She is shorter than Jessica Szohr in The Internship.
Sandy Cowell
said on 12/Feb/17
I didn't know Rose is Australian, though I guessed she might be about 5ft6 as she's tall compared to the other girls in 'Bridesmaids'!
My favourite films of hers are the 'Insidious' movies and 'Knowing'. She is also in a film called 'Wicker Park' with Diane Kruger, who is shorter than I thought she was, but you live and learn!
Yes, from a height-comparing point of view, 'Bridesmaids' is a good one to see as is 'The Dead Girl', which has an all-star cast of actresses.
I agree she's 5ft6.
Arch Stanton
said on 29/Aug/16
Rob can you add Neighbors? Always looks naughty to me haha. She looks a little nerdy, but the naughty nerdy type LOL.
Emily
said on 12/Oct/15
What is the problem?? She is 5'6, all right?
shawn
said on 19/Mar/15
5'5 rob
SaveUsY2J
said on 28/Jul/14
5'4" is what her character's license said, there's a difference. Seth Rogen's character's ID in Pineapple Express said 5'9" but there's no way in hell he's that short IRL. 5'6" is good for her.
Mr. R
said on 26/Jul/14
I met her last year. She is dating actor Bobby Canavale. I think closer to 5-5.
cole
said on 25/Jul/14
5'6 is believable.
Vecrotus
said on 4/Apr/14
Looks a solid 5ft 6in to me.
Ai
said on 9/Oct/12
i think 5'6, no way 5'4
Kaylene
said on 6/Jun/12
In "Damages" Ellen Parsons'(the character that Rose Byrne is playing) driving licence said she's 5-04.
L
said on 25/Aug/11
hm 5'6-5'8 range seems right since the median of those is 5'7 thats most likely her height.
CK
said on 21/Aug/11
I think 5'6" is right. I know she wore high heels in some of her "Bridesmaids" scenes.
However, I've noticed that she's been called "petite" and tiny" in plenty of interviews and celebrity sightings. And this occurred before she got thinner, so I don't think people were referring to her weight.
Sarah
said on 20/Aug/11
She looks taller than 5 6", I would have said 5 8". She was taller than all the other girls in bridesmaids.
guy
said on 15/Aug/11
she is pretty skinny but shes still gorgeous anyway shes listed as 5'5-5'6 alot but she looks 5'8 in x men in every scene she looked to be an inch taller than 5'7 james mcavoy in regular footwear
5'8.76784
said on 5/Aug/11
Word, man. She looked too skinny on First Class
ByrneBabyByrne
said on 4/May/11
She is absolutely gorgeous and amazing, but it is quite evident that she's gotten too thin. She would be simply perfect if she were to put back on 10-15 lbs. Real guys like real women, with curves.
The Horse of FUNK
said on 27/Sep/08
5'6" fits her, in fact she even claims 5'6.25". Absolutely a gorgeous woman; a natural beauty. It's a shame she's become anorexic lately, she never struck me as that kind. Hope she passes through this phase.
Anonymous
said on 26/Jun/07
I agree, she could be that height. Shes gorgeous too! I loved her in wicker park
big_guy
said on 30/May/06
it is hard to give her real height because of her heels but seh looks in that range.anyway she is really a pretty and lovely woman.