Bobby Cannavale's Height
6ft 2 (188 cm)
American actor best known for roles in films such as Station Agent, Blue Jasmine and Snakes on a Plane. On TV he is well known for appearing on the series Third Watch.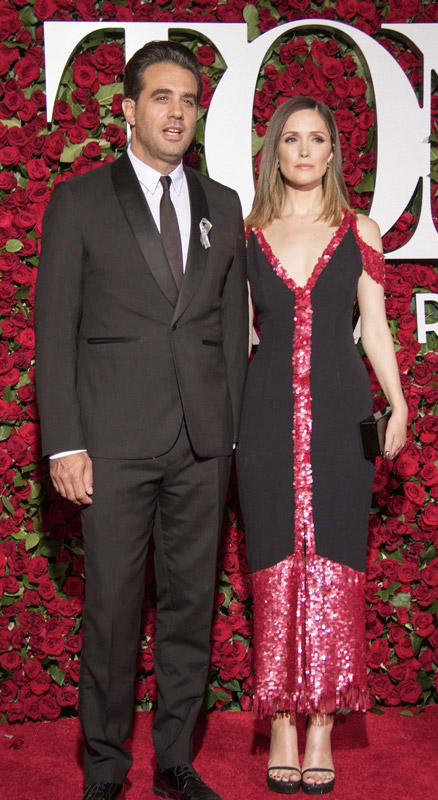 You May Be Interested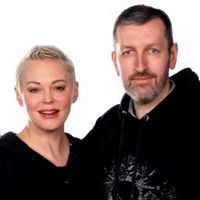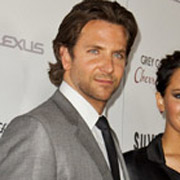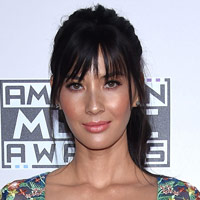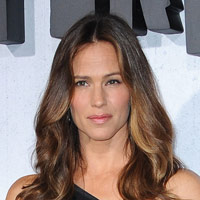 Add a Comment
30 comments
Average Guess (41 Votes)
6ft 2.96in (190.4cm)
Jkiller
said on 12/Jul/20
Looked 6'2 throughout Third Watch
BT
said on 3/Apr/20
I agree he can appear closer to 6'1 than 6'2 at times, but his posture is quite poor. Maybe somewhere around 187 cm is closer than 188, but he's definitely over 6'1 flat. The average guess at 6'3 (!!!) is obviously too high.
MBR
said on 22/Feb/20
In Ant Man, he towers over Paul Rudd, there's even one shot where you can perfectly see him towering Rudd
Junior Hernandez 1990
said on 19/Oct/18
I'm sorry but Jamie Foxx 5'9 claim really need to put Bobby down by an inch. There is hardly over 4" between them.
Junior Hernandez 1990
said on 12/Jun/18
6'1.5" at most look next to 176cm Jamie Foxx.
Sandy Cowell
said on 6/Apr/18
Ah, great! This big guy DOES have a page, accept that it isn't on the 'Boardwalk Empire' page. If he was, he'd be the second tallest, next to Michael Shannon.
He does pass for 6ft2, but I'd also have believed slightly shorter, and that is down to his big and burly build. His other half, the lovely Rose Byrne, is 5ft6!
I will put 6ft2 for Bobby.
Junior Hernandez
said on 5/Feb/18
Jamie Foxx break his 6'2 listing into more like 6'1.
Ted
said on 10/Jul/17
Looks a legit 6' 2''. He is big boned and tall.
berta
said on 2/Jul/17
i dont think he is 188 cm tall but i can believe him to be maybe 187 ore just under it
Paleman
said on 23/Mar/17
In the pilot episode of Vinyl when he is standing in the crowd on New York Dolls' gig he is way taller than most people. Tall guy, I think 6'2".
Celebheights 6'1.75/187 CM
said on 3/Jan/16
He was clearly 1 1/2" inches shorter than 6'2 1/2" Will Ferrell.
BorkLaser
said on 22/Aug/15
Didn't look 6'2" with 5'9" Paul Rudd on Ant-Man. The confusing bit is that he easily looked taller than 6'1" Eric Stonestreet on Modern Family
Sam
said on 28/Jul/15
I saw him onstage with Ethan Hawke and Josh Hamilton in Hurly-Burly, he certainly looked no less than listed next to the cast. He walked around during the play in way-too-tight underwear a lot, between that and Boardwalk Empire, I'm thinking "we get it, you're packing, get dressed!" What stands out in memory is that Elizabeth Berkley got nude briefly in that play and, Showgirls or not, she is pretty damn fine.
Rampage(-_-_-)Clover
said on 1/Jan/15
6ft2 flat is fine but I'd pick 188-189cm over 187-188cm judging on how tall he looks in Blue Jasmine. He was also more than 1in taller than Gandolfini (weak 6ft1) in Romance & Cigarettes
Arch Stanton
said on 15/Feb/14
There's a scene in Blue Jasmine in which he and Cate Blanchett have an argument in the doorway and he didn't look 6 inches taller to me. 6'2 flat is fine.
[Editor Rob: I'm one finger down so likely to make 1/10th more typing mistakes, for last few days as I pulled a drawer out and one finger met with a peeler and nearly cut top of it off!]
Arch Stanton
said on 15/Feb/14
Rob, there's a stray c in plane, I think one of the snakes put it there. Cheers.
Arch Stanton
said on 14/Feb/14
Click Here
A foot taller than Pacino you say? LOL, nowhere near it, more like 8 inches max.
Arch Stanton
said on 14/Feb/14
Mmm g image Bobby Cannavale and David Schwimmer, I've got to say he really does look over this in comparison. I have Schwimmer at 6'0.5" but look at Bobby's posture and head tilt and he still looks easily 2 inches taller.
Arch Stanton
said on 14/Feb/14
Rob can you add Blue Jasmine and Snakes on a Plane?
Arch Stanton
said on 14/Feb/14
I doubt he's over it Rampage, in Snakes on a Plane and Blue Jasmine I thought he looked more 6'1" range at times actually. A flat 6'2 is fine but 189 I think would be pushing it.
Rampage(-_-_-)Clover
said on 20/Dec/13
"Bobby Cannavale's height is 6ft 2.5in (189cm)"
cole
said on 31/Jul/13
I actually think he can be a shade over 6'2. 6'2.25 maybe Rob? He had 6'0.5 - 6'1 Eric Stonestreet by about 1.5in.
Mr. R
said on 25/Jul/13
I saw Bobby tonight at the premiere of Woody Allen's new film, Blue Jasmine. We talked for awhile. He is not quote 6-2. He is just over 6-1. Great actor and a great guy.
cole
said on 15/Jul/13
On Modern Family he had Eric Stonestreet by about 1.5 inch.
shrapnel
said on 26/Dec/12
I saw Glengarry Glen Ross tonight, he did a great job. When standing next to John McGinnely (listed as 185cm)he did appear to have an inch on him. I was sitting in the audience, but only about 10 feet away from him. He looked to be about 1/2" to 1" shorter than David Harbour who was a pretty big dude. Cannavale looked to be foot taller than Pacino.
SAK
said on 15/Dec/11
6ft2 is correct for him.
BK_Daniel
said on 22/Sep/08
I've been looking at photos whit him and Michelle Williams and the height difference looks about the same as her and Ledger. Maybe Bobby has a cm or 2 on Heath though if any at all.
Anonymous
said on 4/Jun/08
He looks 6'1 next to Glenn
Anonymous
said on 28/May/07
When Bobby guest-starred on Law and Order: Criminal Intent, he looked as tall as Vincent D'Onofrio (listed here at 6'3.5"): so, either Bobby is taller than 6'2" or Vincent is shorter than 6'3.5".
John McShane
said on 17/Aug/06
Oops - scratch previous posting. Got him mixed up (unbelievably) with Peter Dinklage. I stand corrected - though not as tall as big Bobby!