Olivia Munn's Height
5ft 4 (162.6 cm)
American actress best known for playing Sloan in TV series The Newsroom and for roles in films such as Magic Mike, The Predator, The Babymakers and Deliver Us From Evil.
I'm barely 5-foot-4, I'm a curvier girl, I'm not stick thin.

Photo by DFree/BigStock.com
I wear heels because I'm barely 5' 4", I have to be comfortable with it. I have to know that I'm okay with it. How will the world know you're worth it if you don't?
[I'm] Five foot four and a half
You May Be Interested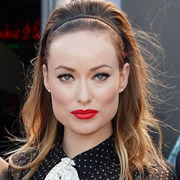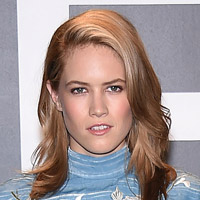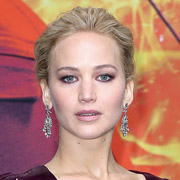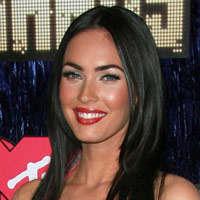 Add a Comment
35 comments
Average Guess (32 Votes)
5ft 4.04in (162.7cm)
Nik Ashton
said on 8/Mar/21
Lee Priest could be her height twin!
JohnnyBravo
said on 19/Feb/21
Could give her 5'4.5".
5ft7SithLord
said on 15/Jan/19
Rob, you should add The Predator on her credits.
Sidney
said on 1/Jan/19
I used this pic
Click Here
to estimate her height compared to Aaron Rodgers. I estimated that Aaron's head is approximately 13% of his height, so if he's 6'1.5", then his head is ~9.6" long (rounding up). Based solely on where the top of her head compares to his head, I would estimate a little over 5'5". However, taking into account that he's a little bit closer to the camera, her hair has volume on top, and her heel is a little bit higher than his in the back (
Click Here
), I could see her being an inch less than this estimate. I think she's at most a quarter inch over 5'4", but most likely closer to 5'4".
Junior Hernandez 1990
said on 16/Nov/18
Gives an impression taller than Megan Fox.
poop
said on 15/Jul/18
Average height and hot!
MAD SAM
said on 16/Dec/17
161-162 cm, she's super hot btw
Josh
said on 25/Sep/17
Rodgers is 6'1.5. Was measured at that in the afternoon at pro day.
Aaron
said on 24/Jul/17
Strong 5'4"
Rhonda
said on 23/May/17
under 5ft 4 obviously by her own statements.
Miiiiiiighty_-
said on 5/Oct/16
Don't know why , I never paid attention too much to her height and heels, apart from the fact that she is hot, but I would have guessed her in the 5'6 or 5'7 range before...
She is obviously not but don't know why I thought that when I first saw her..
T
said on 18/Aug/16
The most height concious girl I've ever heard . Strange for a women like her.
TJ
said on 15/Aug/16
5'4 seems OK for her ordinarily, but just look how tiny she looks against Stephen Merchant:
Click Here
With the heels that she is wearing, you would expect a 5'4 Munn to look around one foot shorter than 6'7 Merchant (perhaps 13 inches). The difference looks comfortably more than that.
Leonardo
said on 21/Jul/16
Face of 5'8-5'8.75 girl.
Anon
said on 28/Jan/16
On the Ellen Show today, she said she was barely 5'4, when telling Ellen how tiny
Kevin Hart
is. She said "I am barely 5'4 and I'm so much taller than him"
Crypto139
said on 28/Apr/15
You know I came upon some old draft files today on different sites and even a few pro day stuff just seeing now my team is doing and what they did a few years back and I found that Aaron Rodgers was measured as 6 feet 1.5 inches at by his college. Makes sense guess. It also explains him looking a lot shorter than Manning and being slightly under Brett Favre who is listed as 6 feet 2. I wonder how Tebow managed a 6 feet 3 listing though as he is barlet taller than Rodgers. Though I guess I should lay off the NFL talk on Olivia's page. Lol.
Crypto139
said on 24/Apr/15
Yeah he still could be 6 2. I ask since I saw of picture of Peyton Manning next to him and he looks 6 feet 1 next to Manning but I saw no footwear though. Next to his girlfriend oliva munn it is kubd of hard to tell such a huge difference you know.?

Editor Rob
having had a look with a few people i can believe he is near to 6ft 2, I don't think he would be as short as 6ft 1.
Crypto139
said on 19/Apr/15
Hey Rob how tall would NFL qb Aaron Rodgers be. I don't think he is a full 6 feet 2 but there is no exact combine measurement on him I can find. Only 6 feet 2 even.

Editor Rob
from looking at him, he's got to be very near 6ft 2
Amaze
said on 4/Sep/14
@Patrick not really mate avg female height is 5'3-4 and male is always 5'8-10 range, 5'9 being the most common. Olivia is not tall or short for a woman. in the middle or average.
CJ
said on 2/Sep/14
@Patrick. Really?? 2" is WAY below? 2" relative to 5'6" is skimming 3% of height. It's like saying someone 140# is normal but the same person at 144# is fat. Give me a break. As well, you can get schooled in some facts here...
Click Here
little sue
said on 23/Mar/13
Lol Patrick!! what are you on, now Country in the world has an average of 5ft 8.5 for women!!
Patrick
said on 22/Mar/13
@Nina I assume you're talking about the US average height, which is not the greatest when compared, e.g. to most of the European countries. The average height of women in the USA is 5'6'', for men - 5'9.5'', thus, you stand at it, and Olivia Munn is way below it. The average height for men in many European countries is 6'0'', and for women - 5'8.5''.
Alice5-2
said on 24/Dec/12
She said barely 5'4?that barely means that she's 5'3 and a half or 5'3?
Nina
said on 1/Nov/12
She's 5'4"- average height. And leg length doesn't mean a thing. I'm 5'6" and my legs look even shorter than hers.
SK
said on 23/Jul/12
I would have guessed 5'2" based on her legs.
Heightgirl
said on 6/Jun/12
I believe Olivia's 5f4 claim. I checked her pics on Getty Images and she appeared taller than celebs that claimed less. Actually she seemed approximately 3 inches taller to me than Sarah Jessica Parker and Julia Louis-Dreyfus who both claimed 5f3 lol Guess they are more like 5f1.
SIlent d
said on 25/Jan/12
5 foot 4 and hot. Asian pride! Even if she's half chinese.
steven
said on 13/Jan/12
i thought she was like 5'5. so at 5'4 shes a "small girl".. but not typical type.
T-Squared
said on 1/Nov/11
How tall does that make Kevin Pereira? Assuming Olivia typically wore two inch heels on AOTS, that would make Kevin around 5'7 or so. I thought he was 5'8 (same as Chris Hardwick). Maybe everyone on G4 is shorter than they seem.
lola
said on 14/Sep/11
She's 5.3 look at her legs they are short miley cyrus who is 5.4 got long legs . plus i' am 5.3 and i've got the same body proportions !
BellaPetite
said on 11/Aug/11
Keep in mind there's always the two inch rule with celebrities and models! It's highly likely this BellaPetite is 5'2" she looks about that height in pics...wouldn't be the first time that a celeb fudged a bit :)
Ashley
said on 22/Jan/11
She's is a couple of inches shorter than Morgan Webb, who is 5'7". So, I put Olivia at 5'5".
Facts
said on 22/Dec/10
She is five-feet-four-inches of raw sex-appeal
da_truth
said on 28/Nov/10
looks 5'4" with Milo Ventimiglia here:
Click Here
M.P
said on 31/Oct/10
She looks taller than Josh Gomez in Dexter because I'm pretty sure she's wearing heels. Maybe josh gomez is shorter than 5'7?