Rowan Atkinson's Height
5ft 10 ¾ (179.7 cm)
Peak height was 5ft 11 ¼ (181 cm)
English actor best known to TV audiences for his roles in Blackadder and Mr Bean. In film he appeared in Johnny English, Keeping Mum, Four Weddings and a Funeral, The Witches and Rat Race.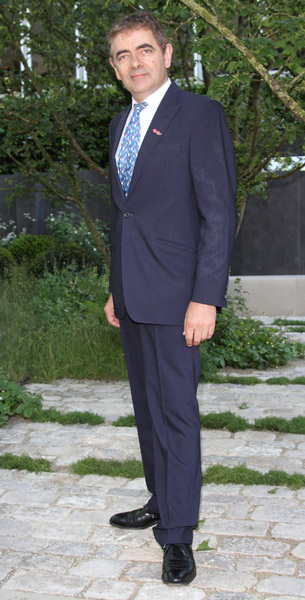 Photos by PR Photos
You May Be Interested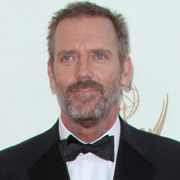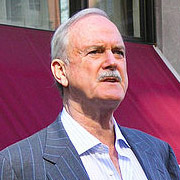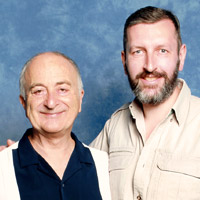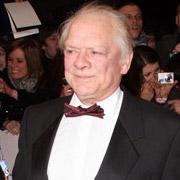 Add a Comment
171 comments
Average Guess (85 Votes)
Peak: 5ft 11.54in (181.7cm)
Current: 5ft 10.84in (179.9cm)
Almost 180cm guy
said on 14/Sep/20
In my opinion, 5ft 11.5 for his peak height would be ok. Here is a photo of Rowan with Stephen Fry, Miranda Richardson, Hugh Laurie and Tim McInnerny from 1999, Tim standing closer to the camera than everyone else:
Click Here
And here is a photo of Rowan with Mel Smith from 1997, Rowan looking nearly two inches taller than him despite Mel being slightly closer to the camera than Rowan:
Click Here
I found a photo of Rowan next to John Cleese from 1981:
Click Here
Cleese may have been 6ft 5.25 but the Rowan next to him looked taller than 181 cm. I found a few more photos of Rowan alongside Griff Rhys Jones, Mel Smith and Billy Connolly from 1981:
Click Here
Click Here
Click Here
Click Here
The difference between him and Connolly was definitely less than 2 cm. Rob, who had a better chance for you at peak height 5ft 11.5, Atkinson or Ian McKellen?

Editor Rob
I am not sure who I'd say would have better chance. From watching Rowan in Blackadder and seeing him with the other actors, I think 181 range is ok, but I can see why some give him 5ft 11.5.
Slim 6'1
said on 14/Aug/20
@Rob, can we argue 5'11.5"?

Editor Rob
On Blackadder, that would be highest I'd try to argue.
Sinclair
said on 14/Aug/20
I would guess Atkinson's peak height to be 5'11.5". In Never Say Never Again, I think Connery was approximately 6'1.5" and Atkinson was roughly two inches shorter. I wouldn't argue with 5'11.25" for Atkinson's peak, although 5'11.5" seems the best fit to me.
Miss Sandy Cowell
said on 13/Aug/20
Oh, Slim 6'1", it might be worth mentioning that Rowan was extremely slim in his prime - and so ridiculously agile that it made him fun to watch.
I remember a sketch from 'Not The Nine O'Clock News' from the early 80s, which included Rowan, Mel Smith and Griff Rhys Jones wearing sexy leotards and full make-up and dancing with some sexy, 'Hot Gossip' style dancers. What a hoot that was! 🦉 The sketch showed how strong Rowan actually was and doubtless still is. He was able to withstand the weight of the dancer, who I'd say was 105-112 pounds in weight, and support her on his shoulders. If at all possible, Slim, check out 'Not The Nine O'Clock News' on U-Tube. It's very, very funny!
Cheers, Slim, and good to chat with you. 😁👍
Miss Sandy Cowell
said on 11/Aug/20
Well maybe, Slim! I know he looks much taller than Tony Robinson, 5ft4, and that's whereupon I judged his height! 😁👌
Slim 6'1"
said on 9/Aug/20
sandy, 182 for rowan is a step but i respect ur opinion
i still have him at 181 max
179 today
Miss Sandy Cowell
said on 8/Aug/20
@ Slim 6'1" - Rowan is hardly an old man yet! He's still fit and active, both mentally and physically.
Peak - 5ft11.75
Now - 5ft11.25
Slim 6'1"
said on 6/Aug/20
Imagine losing countless good smart friends over 1 meaningless comment
Slim 6'1"
said on 6/Aug/20
181.5 young
179.5 now as an old man
Slim 6'1"
said on 6/Aug/20
So close to 6' but just missed out on it.
Slim 6'1"
said on 6/Aug/20
Blanc it's average now 6'-6'1" to be tall
The full 5'11.5" is arguable for rowan atkinson. Gustin would've only had him by a quarter of an inch
Blanc
said on 9/Jul/20
Is 181 still tallish in the UK?
Jkiller
said on 24/Apr/20
Peak 5'11.5, nowadays around 5'11 (180cm) no doubt about it
Sandy A Cowell
said on 6/Apr/20
In my dream last night involving Hugh Laurie and Rowan, I asked Rowan about the time he went to a Barry Manilow concert with his then girlfriend Leslie Ash, and they were HEADBANGING! That must have been SUCH a funny sight!
I had a similar experience once back in the Summer of 1982 when I went with three friends to see a concert by Nik Turner, from Hawkwind. The Police called it off and sent on a brass band instead! Many of the hippie/metal fans gathered there were headbanging and pretending to be aeroplanes and we applauded them and cheered! They said that they had never experienced such a welcome in their entire career! 🤣
That was the first time I ever drank beer! What a laugh that day was!
Rowan can have 6ft peak and 5ft11.25 today.
Miss Sandy Cowell
said on 9/Jan/20
😯 Correction Time! 😯
That should have read 'May you have many more years.'
I implicated many more lifetimes! That would be nice, wouldn't it? 😁👌
Miss Sandy Cowell
said on 7/Jan/20
You're such a beautiful person, having given pleasure to so many over your lifetime.
Let me tell you, that's a life well spent.
May you have many more. 😘 XXX
I don't say that lightly.
Miss Sandy Cowell
said on 6/Jan/20
🎂💝🎉🎈 Happy Birthday Rowan! 🎈🎉💝🎂
Many Happy Returns to comedy and all-round acting genius Rowan Atkinson, who turns 65 today. Funnily enough, I was watching some of his 'Not The Nine O'Clock News' clips on YouTube earlier today, and then I find out it's his Birthday!
If I hadn't checked out today's Birthdays, I would have absolutely KICKED myself upon finding this out!
Rowan gets 5ft11.75 for his peak and an inch less today. 😂👍🎁🎈💝
🎂🎁🎈🎉🎂🎁🎈🎉🎂🎁🎈🎉🎂🎁🎈🎉
VitoCheng
said on 7/Dec/19
Current:5 ft 11.25
Peak: 6 feet
Chris Junior Hernandez 1990
said on 18/Nov/19
So Mr Bean is under 5'11 now.
Miss Sandy Cowell
said on 1/Sep/19
I came across a couple of Mr Bean's Teddy Bears the other night. I already have a little one on a keyring. Now I can get a 'life size' one and pray my cats don't tear him down from the shelf and curl up on him! 🐻
6ft peak;
5ft11 now.
Delvin chung
said on 15/Aug/19
Is 180 cm the highest he is currently
khaled taban
said on 12/Aug/19
Peak height : 5'11.5"
Current : 5'10.75"
Miss Sandy Cowell
said on 28/Jul/19
Yes, and in the McCartney, Fry and last but by no means least Atkinson picture, Rowan still looked around 5ft11. He gets three-quarters of an inch more for his peak height. 🐍
179cm guy
said on 12/Jul/19
Rob, out of Ian McKellen, Joe Mantegna, and Atkinson who do you think had the best chance of measuring almost 6ft range at their peak?

Editor Rob
I don't think either of them hit a full 6ft, maybe mckellen a slightly better chance than other 2.
Miss Sandy Cowell
said on 30/Jun/19
Does anybody remember when Rowan teamed up with Kate Bush for Comic Relief? It was VERY FUNNY!
Miss Sandy Cowell
said on 26/Jun/19
I'm delighted to say that the 'Blackadder' cast are getting back together again for another venture. It was the very first thing I read on my phone today, and it made me so excited! We'll have Rowan, Tony, Hugh, Stephen, Tim and Miranda all back in the best sitcom of all time, and we'll be able to see how they've faired over the years. Maybe even Ade Edmondson will join in...
Peak 5ft11.75, Now 5ft11.
😁🐍👍📺
Nik
said on 17/Jun/19
He does look above average/ tall!
Rampage(-_-_-)Clover
said on 11/Mar/19
Rob, how likely is 6ft out of bed peak?

Editor Rob
Very likely.
Sandy Cowell
said on 25/Feb/19
There is no uplifting programme quite like 'Blackadder'! I saw numbers 1-4, except for 'Goodbyee', which upsets me, but I have still to see 'Blackadder Back and Forth' and 'The Cavalier Years'. Then I can always see them again, of course! Best comedy ever, 'tis true!
Sandy Cowell
said on 13/Feb/19
😵"See the little goblin
See his little feet
And his little nosy-wose
Isn't the goblin sweet?"
👤👥 "YES!"
When Blackadder starts singing this little rhyme, everyone knows he's been at the ale!
Blackadder II, Episode 5, entitled 'Beer'.
Sandy Cowell
said on 8/Feb/19
@ Bobby - I don't honestly think that 'Mr Bean', enjoyable as it is, is the ideal programme for judging Rowan's height at all! His prime aim is to look as daft as possible, and if that means walking about with the lousiest of postures, then so be it!
In the early 80's, Rowan, Pamela Stephenson, Griff Rhys Jones and the late Mel Smith got together to make a comedy show with a difference. Called 'Not The Nine O'Clock News', it was full of avantgarde sketches and interviews, some real and some *iss-takes of celebrity figures of fun. It set Rowan and the three others up for greater things. Pamela, who was actually a doctor, went on to marry Billy Connolly, whilst Mel stuck to acting and Griff explored subjects of interest, still making programmes about them to this day.
Rowan's ideal programme for which to judge his height is Blackadders II, III and IV. With the exception of Tony Robinson, 'Blackadder' boasts a very tall cast, and never does he look out of place.
Rowan took to the London stage as 'Fagin', which must have been a visual treat. I would love to have seen that particular offering of 'Oliver', but you never know - one day it might be available to buy on DVD.
Rowan is now making a series as French supersleuth, Maigret, which I have yet to explore.
Yes, I don't doubt that Rowan's peak was just below 6ft and these days, he's an inch less.
Cheers to you Bobby! 😁
Bobby
said on 23/Jan/19
I never would have thought he was this tall. He never struck me as a particularly tall looking guy when I saw him as Mr. Bean, which FYI, was super boring. In the picture, I can see a solid 5'11 though.
Sandy Cowell
said on 24/Aug/18
This acting legend has to have peaked at just under the 6ft mark.
What a wonderful person he is and to have been the star of the number one comedy series of all time, for his 'Blackadder', and shown himself to have a serious acting side to boot, I really feel this guy is special.
5ft10.75 now; 5ft11.75 peak.
Dream(5'9.5
said on 8/Jul/18
Who would you give the 'slight' edge to, Ian Mckellen or Roawn Atkinson?

Editor Rob
Hard to pick as both could arguably have looked near 5ft 11.5 at times.
MAD SAM
said on 3/Jul/18
Peak height of 181.5 cm seems accurate at 5'11.5", right now he's still at 180 cm man at 5'11"
Nik
said on 15/May/18
Great actor, convincing listing!
haxxx
said on 11/May/18
Think he might have been closer to 6 foot in his prime, 182 cm. Mr Bean always looked tall throughout his career. 2 inches above average.
FE
said on 23/Apr/18
@Editor Rob,
I think Rowan deserves a Sparing Upgrade…
Click Here
Click Here
Click Here
Click Here
Click Here
Click Here
Click Here
Nathan Buckley (Listed 186cm)
Click Here
Click Here
He doesn't look over 1-2cm shorter than Malkovich and Malkovich was only 49 at the time.
Rob, maybe give Him a Strong 181cm Upgrade?

Editor Rob
Last time I checked out blackadder, I still felt somewhere in 181 seemed plausible.
Myself
said on 20/Apr/18
Rob, what would you guess his armspan?
Do you think this comment is true?
"johnny said on 23/Mar/08
i used to go to school with him and im 6'0.25 and he's exactly .75 inch shorter than me. i measured him.. and he has a 6'5 wingspan thats why he looks taller"

Editor Rob
It sounds a bit far-fetched, but I can believe his armspan is a few inches longer than his height for sure.
FE
said on 2/Apr/18
@Editor Rob,
Why Not give him 5'11 3/8" peak?
It still is in the 181 range tho, he did look between 5'11.25"-11.5" in his prime and No one is arguing under 181 for him.
Today he still doesn't look much under 5'11", so maybe 5'10 7/8" is his current height today.
I think the chap deserves a slight upgrade, I see no reason why he shouldn't?
Do you agree Rob?

Editor Rob
I think the 3/8ths and 5/8ths have to be used sparingly.
Gracian
said on 23/Mar/18
Good job with giving him the current height Rob! But I agree that the peak height should be 5'11.5" look, with Alan Rickman:
Click Here
With Sean Connery:
Click Here
Besides, I think that the Rowan needs a category, please Rob give the categories of comedians.
James
said on 8/Jan/18
Perfect peak listing. Good job Rob, so analytical and precise as usual.
Adijos
said on 6/Jan/18
Happy birthday for Rowan! I'm glad Rob that you added him the current height and I agree that 6 feet would be a bit too high for him as the peak height, but I still think that you should raise his peak height to 5'11.5"!
James
said on 26/Dec/17
Click Here
Mr. Bean is 5' 10" Rob. He has never been over 5' 11", time to downgrade.
Editor Rob: at age 62 I think some height loss is likely.
GARY
said on 26/Dec/17
Peak he was likely near 6ft looked it in mr bean, a 181- 182cm range guy with his proportians can pull off looking taller I have seen him guessed 6ft1, I think 5ft11.5 is a solid height for sure in generL, 180cm is decent a legit 5ft11, Nowadays he is probably around the 180cm mark
Adijos
said on 9/Dec/17
Rob, could you give him a peak height 5'11.5" (181.6 cm) and a current height of 5'11" (180.3 cm)? I think it would be fair to him.
Editor Rob: on Blackadder he could seem anywhere from 5ft 11 to 5ft 11.5
Slim 185
said on 18/Nov/17
I've got a feeling he was taller than this during physical prime.
Richardspain
said on 8/Oct/17
178 cm is low for him.
He is atleast 180cm nowadays.
Young was nearly 183/ 6 ft.
Slim
said on 28/Sep/17
5'11.5 in glory days.
181 neighbourhood.
Unlike Jensen and chris Evans, this guy doesn't wear lifts or busts guts, he's very happy with his stature. Likewise being under 6' he looks tall.
Slim
said on 11/Sep/17
Looks tall as, I've heard this guy gets guesses from 6'+, it just goes to show that 5'11.5" is still a decent height.
@rob, can we give him a 5'11.5" listing? He'd edge cumberbatch in his prime.
Peter181cm
said on 10/Sep/17
He is a legit 1.81m or 5'11.25
Junior
said on 23/Aug/17
Mr Bean maybe 5'11.5 peak and 11.25" now.
sumdude
said on 3/Aug/17
I personally think somewhere between 178-181 is Rowans current height. Rowan has very bad posture in almost every photo I've seen him in, same with movies. There are a few interesting photos of Rowan together with Hugh Laurie and Stephen Fry. Fry towers them both easily when standing straight and on even ground. Hugh Laurie hovers over Rowan by atleast 8-10 cm, this is very noticable in blackadder.
RichardSpain
said on 12/Jul/17
181 cm in peak is very credible to him but not more.
Nowadays 179/180cm
Eric
said on 22/Jun/17
I'm 5 ft 10 in (178 cm), I think Rowan's height is little taller than me, his height is 5 ft 10.75 in (179 cm)
Man In BLack
said on 2/Jun/17
I walked right passed him in the street about ten years ago. I'm 5'10" and Atkinson seemed to be in my range, but agree about the slouching. He was slouching, quite badly. Trying not to be recognised.
Sandy Cowell
said on 30/May/17
...and here we have a fine figure of a man, with a darn good English accent!
berta
said on 20/May/17
he have pretty bad posture. i actually think he can be closer to 182 peak
6'1.5
said on 22/Apr/17
Has he ever claimed a height rob
Because I don't understand why Google has him as 5'11 but has other guys the same listed height as 6'
Editor Rob: not sure what's on his 80's cv, I think 181 range is still a good shout for him...but today he may well be down a fraction.
Adijos
said on 12/Apr/17
Rob, maybe Rowan Atkinson, peak is 5'11.75" (182 cm)?
RichardSpain
said on 4/Apr/17
Today ,his looks is 181 or 182cm no less.
In the movie "Never Say Never Again" he has a short paper together Connery and Connery maybe 188cm in this film and Connery no more tall than Rowan, maybe 5cm or 6 cm , for this reason in my opinion Rowan is 182cm today and maybe 183cm in peak.
Adijos
said on 19/Mar/17
I think Rowan Atkinson height is 5'11.75" in solid 182 cm tall!
Christian-196.2cm (6ft5.25)
said on 15/Mar/17
His body frame and overall proportions makes him seem taller than he really is. I always thought that he was at least 6ft2 before I was into heights.
6'1.5
said on 15/Mar/17
Why is Google honest about his height and not the other guys this height
Peter
said on 14/Mar/17
He looks tall... ;-)
Because He Is Very Slim !
I Think He Is 5ft 11.50in (182cm)
josh jeffords
said on 7/Mar/17
Yeah I agree with listing a lanky kinda tall man just not in a big way more over average with rather poor posture.
Hilarious comedian having a few styles also great voice acting and mime like slapstick.
Actually he seemed even taller in rat race but most of them are short but averaging out hes as strong 5 11.
komal
said on 16/Jan/17
mr bean ' s height it's about 181.6 cm i think
Flyin
said on 24/Dec/16
Stephen fry didn't tower over him and Hugh Lawrie was closer than expected. Don't think he was ever 6ft but certainly a near miss at 182cm.
Csimpson 6ft
said on 16/Dec/16
Rob what would you say for rowans peak height? 5ft 11.5?
Editor Rob: Connor, at times in the 80's he certainly could give an illusion of being 182 range.
Giorgi
said on 13/Dec/16
He usually looks pretty tall because he is so skinny.
Aza
said on 25/Nov/16
This is a good listing.......best episode in blak adder 1 is where he is wearing his most resplendent garments.......Trojan hat...... Italian boots........ And Black Russian codpiece......oooooerr!
Peter 179cm
said on 25/Nov/16
An excellent actor indeed,although i vaguely remember him anywhere else than the Johnny English movies and ofcourse as Bean.As for his height, i would guess about 180cm now and possibly closer to 181 in his peak.That Mcinnerny guy looks taller than Rowan by 1-2cm in a pic and Rob has given him 181cm as well(which is one of the few 181's i agree with in here).Maybe a flat 5'11 or possibly even 5'10.75 is likely now,Rob?
Sandy Cowell
said on 22/Nov/16
@ Mark - Hi! I'll happily go along with that! He is described in one of the 'BlackadderII' episodes (Head, I think!) as TALL! So 6ft qualifies, I think, and sounds good for Rowan in his earlier days!
Rampage(-_-_-)Clover
said on 29/Oct/16
Rob, how likely is 6ft peak?
Editor Rob: wouldn't go that high for him.
Mark
said on 14/Oct/16
@Sandy Cowell I'd happily give this guy the full 6'0" mark for a peak height. That's saying something because he doesn't look under 5'11" with young Sean Connery and young Hugh Laurie and could be a full 6'0" when standing straight.
A lot of the guys here are 181 or 182, yet they never hit the full 6'0" mark. Rowan Atkinson is an exception for this.
Sandy Cowell
said on 13/Oct/16
Daft as a brush in the nicest possible way in Mr Bean and sly, cunning and even attractive in Blackadder! I love his creations! It isn't too difficult to guess his height as somewhere between 5ft11 and 6ft if you know that Tony Robinson's Baldrick is 5ft4, which I know he is. Then you have 6ft4.5 Stephen Fry, another Blackadder actor, to compare him to, so it comes as no surprise to me to have it confirmed that he just tops 5ft11!
Mark
said on 9/Oct/16
In his peak, I would happily give Rowan a full 6'0" in the morning.
Mark
said on 15/Sep/16
This is the only 5'11.25" person who looks taller than listed.
Rob, is it possible that Atkinson could reach a full 6'0" in his peak out of bed?
Tony Stork
said on 1/Sep/16
@Editor Rob,
Could u update his page with more film titles and at least a good picture. As for his height, he did pretty well in 20 odd years he hasn't lost much peak because seeing him in Johnny English 2, 5yrs back he still looked around 181 and in 2016, he still looks the listed height!
Mark
said on 30/Jul/16
I take it back, Sean Connery does have at least two inches or more over Rowan. However, I don't doubt 183 in the morning at his peak for Rowan because he isn't completely towered by young Sean Connery (who would be 6'2" to 6'2 1/2")
richie
said on 17/Jul/16
5'11" is accurate, Hugh Laurie had 3 inches on him and Laurie is a strong 6'2"
Mark
said on 16/Jul/16
I might think Rowan was possibly 183 in his prime, considering i only see barely two inches between young Sean Connery and Huge Laurie.
Now 5'9"?! Lol! This man holds well with 6'2" people and above. A 5'9" person won't be able to do so. Besides, Rowan has always looked taller than 5'11" flat and could reach 183 6'0" in the morning? As 6'0" in his peak, I totally believe it.
Mark
said on 13/Jul/16
Rob do you think Rowan Atkinson was 183-184 in his prime? He's barely a inch shorter than young Sean Connery.
Click Here
Editor Rob:
wasn't he shorter than
McInnerny
on Blackadder...Tim isn't even 6ft these days himself.
Mark
said on 13/Jul/16
I thought he looked taller that this. Anything superly under 5'11" would be ridiculous!
Dude
said on 31/Mar/16
He looks like a 6'5 guy on camera, he has a frame that exaggerates his height by a ton
Jack
said on 20/Mar/16
I'm surprised by this. I thought he looked around 184-85 when standing next to Connery in Never Say Never Again.
Brian
said on 26/Nov/15
I always thought he was 6'2 for some reason. 5'11, he's an inch and a half taller than me
Big C
said on 19/Nov/15
What about as mr bean Rob? 5ft 11.75 or 6ft? (in shoes)
Editor Rob: a bit over 6ft in shoes
Fer
said on 7/Mar/15
182 barefoot
Connor 183cm
said on 28/Jun/14
@Seahawksfan 187-188 CM yeah 6ft as mr bean, 182.9-183cm in shoes,181cm barefeet. He did look tall in the Mr Bean episodes and in the films.
sandy
said on 1/Jun/14
5ft 11.25in
avi
said on 3/May/14
No he is not 5'9. One could argue 5'10.75 but 5'11-5'11.25 is fair. Hugh Laurie had about 3 inches on him.
nick kanellakis
said on 29/Jan/14
no way roy Atkinson is 5'11 180 cm I feel like laughing I seen him barfoot hes 5'9 and with shoes 5'9 1/2 about 5'10 exately 5'11 no way I my self is 5'11 and a half with shoes and is 178 1/2 barefoot.
avi
said on 10/Jan/14
@Rob
I watched a few Black Adder episodes and next to Robbie Coltrane in a black adder the 3rd he appeared tallish . Coltrane struggled to have an inch on Rowan. Is a weak 5'11.5 possible for him and 6'0.5 for Coltrane? Hugh Laurie had a good 3 inches on Rowan so yes probably a strong 6'2 and Fry 6'4.25 does this seem reasonable?
[Editor Rob: been so long since I watched it...I think he could look 181-2 range at times]
lelman
said on 2/Jan/14
I would guess John Malkovich was still about 6'0", perhaps 5'11.5", in 2003 when Johnny Engish came out - Rowan looked a tad shorter than him in that. 5'11"-5'11.5" is fine for him.
Connor 184cm
said on 18/Nov/13
Rob do you think almost 182cm is possible for rowan?
[Editor Rob: not as convinced]
Connor 184cm
said on 16/Nov/13
No way hes 5ft 9 nick he looked 6ft as Mr bean like in Bean and Mr beans holiday along with the mr bean episode series, he probably would clear the 183cm mark in shoes, 181cm barefeet is bang on nonethless hes definetly above average height and heading into the tall range, rob could rowan be the same height as Dmeyer or maybe a little taller and close to 182cm?
Yves
said on 14/Oct/13
There is a chance he was before between 6'0 to 5'11, and he still now.
nick kanellakis
said on 5/Sep/13
I think hes a good 5ft 9 I don't think hes 5ft10 hes 5"9.25 looks like it a lot when standing straight. I may self is 180 cm with shoes and without shoes im 177 cm
Craig 177
said on 8/Jul/13
5' 10.75" (180 cm) next to Prince Charles.
Connor 183cm
said on 1/Feb/13
Rob do you think mr bean aka rowan atkinson can look 6ft in the shoes he wears? they look like don elevators or some other dress shoes.
[Editor Rob: I think they're just normal shoes, he can look definitely 6ft in shoes]
Connor 183cm
said on 6/Jan/13
I thought rowan looked near 6ft as mr bean like 182cm looks 181cm barefoot rob do you think he looked 5ft 11.75 as bean? his shoes looked like dons elevators or some other kind of dress shoes that give like a cm he probably would measure that range with them on.
Anonamous
said on 20/Dec/12
If he stops sloaching he might have been 6ft
Tom
said on 18/Nov/12
Why in the morning? reply to BigT.
BigT
said on 26/Jul/12
5'10" is a bit harsh, clarely over 180 cm. Might reach a full 6ft in the morning.
jake, 1.82 m/ 1.83 m
said on 13/Jan/12
Yeah, he could be 182 cm.
Steevn
said on 9/Jan/12
I primarily know and love Rowan as Blackadder, not Mr Bean, and I'd say his height depends alot on his posture and body language which he changes alot depending on the character he plays. Mr Bean (or Season 1 Blackadder) has an insecure posture but in Season 2-4 of Blackadder his posture is perfect and he looks only a couple of inches shorter than Hugh Laurie (6ft2in) and isn't even dwarfed by Stephen Fry who was probably 6ft5in at the time. My guess was always 5-11 to 6 feet.
Sasha
said on 26/Dec/11
I am surprised! Rowan seemed to me clumsy and shortish. His roles are like Rob Schneider's ones. I wouldn't give more than 5'9" for him. But I didn't compare him with other actors, so it was only a visual impression. :)
Mr-KILLER-SHRIMP
said on 17/Dec/11
5'10 barefoot MAX.
Cory
said on 8/Dec/11
I had assumed as a british comic that he was like 6'4" min. Wrong my a bit.
Godred
said on 7/Dec/11
5`10, 5`11 in shoes.
jasperwazap
said on 30/Nov/11
sometimes 5'11.25''-5'11.5'' guys can look shorter with certain suits they may be wearing causes the shoulders to appear low and takes away from their actual height. so they start off looking 5'11'' and then start looking 5'9'' or 5'10''. btw and i mean this about guys who are skinny not fat. even though skinny guys are supposed to have a taller presence then "not skinny" guys.
Wally
said on 22/Nov/11
Mr bean is about 5'10'' to 5'11'' max, no more no less than that.
Larc 6 ft 1.75 in
said on 26/Oct/11
Can easily look 6'0 on screen, he's at least 5'11.25.
joe
said on 19/Oct/11
no way! must be taller!
Danimal
said on 12/Oct/11
WAS around 6'0" in the 1980's/1990's.
carnegie
said on 8/Oct/11
wow thought this guy was 5ft 9
Dean 5ft 9.25
said on 10/Sep/11
Watching Johnny English and didnt know his height. I said in my head I said above average tallish 5'10-5'11. I would buy 181cm though without doubt. I pegged him 179-180 but 180-181 is definetly fair enough for "Bean".
Penniwhistle
said on 20/Aug/11
I live in the same town as Rowan, see him every so often. I measured in at 6'1" at the doctor's office, and Rowan is only just below me. 5'11" - 5'11.5" sounds right to me.
Maximus Meridius
said on 8/Aug/11
He is defiantly 5ft 11in he is exactly 1 inch taller than 5ft 10in richard biers.
5'8.76785
said on 5/Aug/11
I think this listing is spot on, he has long skinny legs, so he can pull off looking rather tallish.
5'8.76784
said on 5/Aug/11
I think this listing is spot on, he has long skinny legs, so he can pull off looking rather tsallish.
Leo
said on 20/Jul/11
Mr. Bean is 5'10'' to 5'11'' max.
ddt555
said on 5/Jul/11
He always looks like 6`1 in his suit on Mr.Bean, he also has a great posture.
5`11 seems right.
Lenad
said on 13/May/11
I dont think hes under 5ft11 and I think this listing is pretty accurate. But th 6ft1 claims are bunk
Steve
said on 16/Mar/11
Met him in 1991, I'm 5'9" and he was only fractionally taller, I'd say 5'10" tops...
Carl
said on 31/Jan/11
I think he is 5'11
somebody new
said on 26/Jan/11
he can pull off looking 6'1 sometimes. Cant be really under 5-11
Anonymous
said on 24/Jan/11
I had him pegged as 5'10
somebody new
said on 17/Jan/11
he looks tallish, yes. Must be at least 5-11
maty b.
said on 18/Dec/10
idk he seems like a SOLID 5-10 to me??
Fred
said on 23/Jun/09
182 cm maximum
Hugh 190cm
said on 1/May/09
182-183cm peak maybe.
Doug
said on 28/Apr/09
He was around 3 inches shorter than Sean Connery.
Doug
said on 28/Apr/09
Looks no more than 5'11".
MJ
said on 9/Apr/09
I think he's 5' 11". He looked a good six inches shorter than Stephen Fry (6' 5").
Lenad
said on 27/Dec/08
Anjelica Huston was wearing 2-3inch heels and they looked the same height. I'm starting to think a solid 181cm if not a little more.
Lenad
said on 20/Oct/08
Okay I admit it, sometimes he looks tallish no less than 5'11.
Lenad
said on 11/Sep/08
Never thought he was anywere near 6'1. Thought he was only 5'11, not more.
Dave
said on 14/Aug/08
In the film the witches 1990, he stands next to Annjelica Houston who is listed as 5'10 and she was wearing good size heels and they were about the same height.
yoney
said on 7/Aug/08
I've always thought he was about 180 cm.
Gil
said on 30/Jul/08
It is about time that you use centimetres instead of
Daii
said on 26/Jul/08
i would say he is 5'10.75 or 5'11 on the dot
from johnny english he looked not much under 6 foot, but an inch can make a lot of difference.
Lego
said on 10/Jul/08
is 5'11.25 = 181cm and 5'11.0 = 180cm? im a bit confused about the feets thing
anyway he looks closer to 178-179cm than a proper 180 or more.
he's my fave comedian.
Anonymous
said on 15/Jun/08
"Never Say Never Again (1983)" was on cable yesterday night and Atkinson was playing a bumbling "Nigel", James Bond's contact. Standing next to Sean Connery's 6'2" he did easily look 5'10" maybe 5'10.5" at the most.
johnny
said on 23/Mar/08
i used to go to school with him and im 6'0.25 and he's exactly .75 inch shorter than me. i measured him.. and he has a 6'5 wingspan thats why he looks taller
Anonymous
said on 25/Jan/08
Here is a picuture of Atkinson, Fry, Mcinnery and Laurie. Judge for yourselves..
Click Here
Reznik
said on 6/Jan/08
Here's Rowan Atkinson with Nathan Buckley from the Australian Football League. Nathan is 6'1.25. Rowan looks about 5'10.5 to 5'11
Darnaldavid
said on 30/Dec/07
Whether Rowan is 5-10 or 5-11,is not that important,but I have just watched the 1997 film Bean,where he is at least 1" taller than Burt Reynolds who wears the funny shoes,which makes Burt around 5-8 qabsolute maximum
Anonymous
said on 23/Nov/07
That is complete trash. I met this actor on the set of Mr. Beans Holiday and he is much shorter than what Rob and other contributors are claiming - and the thing with him being 191 is excruciatingly daft. Anyone who knows anything about the movie industry will immediately tell you that the agencies do not bother giving biological heights, but a commercial estimate of what the actor is capable of looking, perhaps with the help of lifts or whatever, which enable directors and casters consider them as possibilities when casting. Atkinson can be made to look a maximum of 183, which is 6 foot, but his real, biological height is much less. From the 2007 set where I was present, I would say he is a maximum of 5 ft 10. For those who have not had the same experience I have and disagree, Hugh Laurie is 6 ft 2 and anyone who watches Blackadder can see that Rowan is a lot more than 2 inches shorter.
Juraj
said on 28/Oct/07
I'd give him a good 6' at least. Some people at this height may look short, but Rowan can't be just the same height as Brad Pitt, given that this guy is 5'11.
thekiddd
said on 8/Aug/07
Um, On that pic of Malkovich and Atkinson, Atkinson is clearly standing in front of him soo yeah. 5'11 1/4" sounds right. He did look short in Mr. Bean but that's probably because he hunched down soo much.
Mr.Venable
said on 12/Jul/07
I don't think Ro can be anything under 6' . In Blackadder episode "Ink and Incapability" he and 6'1 Robbie Coltrane were definitely similar heights . Also in the Thin Blue Line he's taller by at least a good pair of inches of actors who are in the 5'10 mark like Mark Addy and Rudolph Walker . He was definitely the tallest lead in that show . I also remember him being noticeably taller than Rik Mayall and Adrian Edmondson in Blackadder episode "Private Plane".
ras
said on 3/Jul/07
I dunno why people are taking some of his height down. What's the problem with him being 6'0? I saw him in "Never say never again" next to Sean Connery (he was still young and don't think he shrunk at all by that time) and they looked very similar in height. Maybe not 6'0 but maybe 5'11.75. Dunno why Rob gives him 5'11.25.
Sky
said on 12/May/07
Look (
Click Here
). John Malkovich is 6',so i think Atkinson is 6' too. I saw all part of Blackadder and of The Thin Blue Line, and i can say he isn't a short guy.
hugh
said on 3/May/07
they have himm listed at 6'0 and 6'1 he is like 5'11 at the most
Franco
said on 29/Apr/07
He is 5'10 max
picture from his latest movie barefoot, total body in view.
Click Here
Franco
said on 29/Apr/07
wow, i never thought he would be in the 5'11, looks more 5'9!!
maybe because of the funny posture in MR.BEAN.
hmmmm, i think he is 5'10
AA
said on 22/Apr/07
He looks 6'0" in shoes, so I guess he's about 5'11"-5'11.5".
gt
said on 17/Apr/07
i reckon he's about 5'11.5 he doesn't look 6'1 like he is listed in mr.bean he always wears his trousers up to his belly button.
S.J
said on 26/Dec/06
in the movie Keeping mum they mention to his Daughter (in movie) your quite tall,so is your father
Jon
said on 5/Jul/06
Hi ,just saying again. My mate who was in the film Johnny English(one of the gun wielding guards who touches Rowan on the shoulder,not sure exactly where in the film) is 5'8" and looking at it again, Rowan is no taller, which seems strange as in general he does appear to be quite tall. He even has a picture with him and Rowan seems no taller, which would make him as short as 5'8"? Sounds wierd for him to be that short, but he really was no taller, so he definatley can't be 5ft11.5
Horatio
said on 25/May/06
The actor who played Percy is officially 6'1":
Click Here
And IMDB heights tend to be on the generous side, even for tall chaps. If he is 6'1", he had 2 inches on Black Adder, which would make Atkinson 5'11" tops.
[Editor Rob: There's nothing official about imdb if they aren't declaring anything about a height source ;-) The height from an actor's mouth, pen or resume can be classed as 'official', but of course those can be wrong half the time anyway. Percy is 'officially' 6ft, Atkinson is 'officially' 6ft...but they both weren't same height. In this case, he could be near 6ft 1 indeed!
Horatio
said on 25/May/06
My guess is 5'10-5'11". He's a little bit above average height. But a lot of the other actors on the Black Adder series were taller than him. He came up to about Hugh Laurie's eyes in Black Adder III, so that would make him 4 inches shorter. And his posture was quite excellent in that series.
MaxB
said on 27/Nov/05
In James Bond "Never Say Never Again" he was an 1" 1/2 - 2" shorter than Sean Connery - so about 6 ft seems right.
CelebHeights Editor
said on 10/Oct/05
His Agency gives him as being 183cm and 70kg.
Qwerty
said on 15/Sep/05
No-way he is taller than that!! I'd say 6ft-1 atleast.
Steven
said on 14/Jun/05
I think his height is correct, Tony Robinson by the way looks around 5-4/5-5.
Bill
said on 23/May/05
He does have bad posture though and Tony Robbinson looks under 5-6
jon
said on 29/Apr/05
no way mate, my friend was a stuntman in that film and hes 5ft 8 1/2 and rowan was like only an inch or two taller! he was one of the police squad people. that wouldnt make him 6ft!!
asp
said on 15/Mar/05
In the movie "Johnny English" they say on the biography on the extra materials that he is 191 cm... Not 182cm!