Ruth Gordon's Height
5ft 0 (152.4 cm)
American actress, best remembered for roles in movies like Rosemary's baby, Harold and Maude, Inside Daisy Clover, Every Which Way but Loose, Any Which Way You Can, What Ever Happened to Aunt Alice?, Abe Lincoln in Illinois, Maxie and Boardwalk. In the South Florida Sun Sentinel (1985, Aug 29) she said
"I wasn't pretty, I was 5 feet tall"
You May Be Interested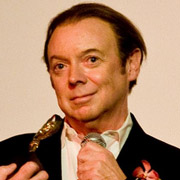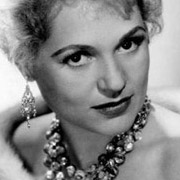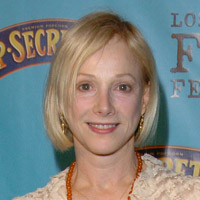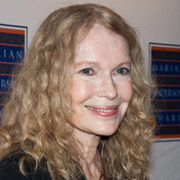 Add a Comment
7 comments
Average Guess (2 Votes)
5ft 0in (152.4cm)
Sandy Cowell
said on 7/Aug/17
I don't believe it! It's Ruthie from 'Rosemary's Baby'! 5ft seems fine for Ruth at the time that the famous Roman Polanski movie was made, which was '68, I believe!
I had no idea she was in those two Clint Eastwood films! I'll keep my eyes open for her next time I have an Eastwood evening! My, she'll have looked small next to him!
I have reason to believe she was in a follow-up to 'Rosemary's Baby', about Adrian when he was a grown-up man!
Arch Stanton
said on 30/Jan/15
It was made in around 70 I think and she'd have been 74 by then. It's possible she was near the 5' mark in her youth and and shrunk to 4'10 range by then isn't it?
Arch Stanton
said on 30/Jan/15
Rob watch Harold and Maude, she's over a head shorter than Bud Cort who was supposedly 5 ft 9. She makes him look 6'2"!
Click Here
More than 9 inches in the film. In fact she reminded me of Linda Hunt in it. OK, she wasn't quite that short but I think something in 4'10-4'11 range would be more likely. Check out 53 minute range standing with the cop for instance
Click Here
!!
Arch Stanton
said on 30/Jan/15
Rob can you add a photo and films like Inside Daisy Clover, Every Which Way but Loose, Any Which Way You Can, What Ever Happened to Aunt Alice?, Abe Lincoln in Illinois, Maxie and Boardwalk.
Are you sure she was really 5 ft? In Harold and Maude I thought she looked nearer 4 ft 10, although she was in her 70s by then and probably lost a bit.
[Editor Rob: hard to say as a lot of stuff I seen her in was more when she was 50's onwards.]
Josephine
said on 12/Jul/08
yeah she is the one from Harold and Maude, Rosemary's Baby, and Whatever happened to Aunt Alice. She became famous in old age in the late 60's and I am pretty sure that by then she was far smaller than 5 feet!
glenn
said on 16/Mar/07
ruth from rosemarys baby ?.
Anonymous
said on 16/Mar/07
Grigori:
I saw her in the Village with Lee Strasburg in '64 or '65, and she's 3' 8" if she's a day.