Ryan Higa's Height
5ft 7 ½ (171.5 cm)
American Youtube personality, who has gained over 20 million subscribers and 3.6 billion views on his NigaHiga channel. He once said on twitter
"Imma guess bout 5'9"
.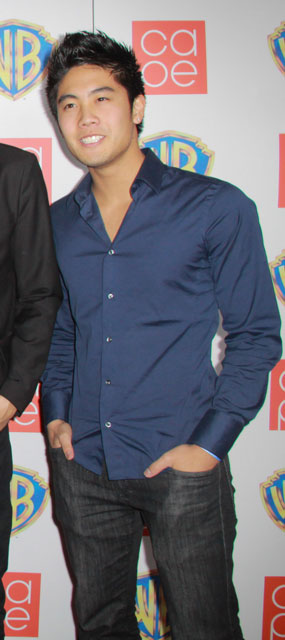 Photos by PR Photos
You May Be Interested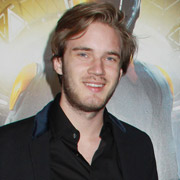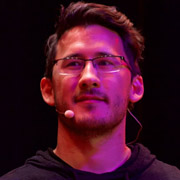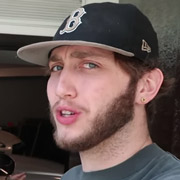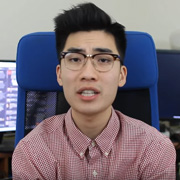 Add a Comment
36 comments
Average Guess (63 Votes)
5ft 7.73in (172cm)
Miss Sandy Cowell
said on 18/Nov/20
@ Stomak - That's an amusing name! It's not rude or anything - purely damn funny! 😂👍
Ryan can have 5ft7.75. 😁🍻😉
Stomak
said on 17/Nov/20
Click Here
2:32 ryan said he is 5'8 and 3/4
you think there's chance that he can get about 5'8.5 in the morning?

Editor Rob
He could be 5ft 7.75 and 8.75 in shoes
ASG
said on 8/Mar/20
Rob, do you think former YouTuber KevJumba is actually 5'11? I myself believe he is telling the truth. A worst-case scenario for him is 5'10.5. His dad's height on the other hand might be a bit inflated. Kev himself said his dad is 6'3 when he really might only be 6'1 (which is still tall) because Jeremy Lin had a inch on him.

Editor Rob
Wouldn't have thought a full 5ft 11 for him.
Greg
said on 5/Jun/19
@Rob thoughts on former youtuber Kev Jumba claims 5'11, his dad is supposedly 6'2/6'3?
rawdshaq
said on 8/Mar/19
@Sner It's only 1 1/2 inch away, not a horrible guess.
SnerhagAip777
said on 14/Feb/19
That's a very bad "guess", man. He should really get better at lying.
khaled taban
said on 13/Feb/19
He is nowhere near 5'9"! 5'7.75"(172cm) at most.
Peter175
said on 10/Feb/19
average height for a young japanese male rob??

Editor Rob
The 20 year old Japanese male is now sitting on an average close to 5ft 8.
Archnemesis510
said on 13/Oct/18
Click Here
(Go on 2:41 minutes) You'll see Nigahiga standing next to KSI and looks 3 inches shorter, if JJ is 5'10 then Ryan looks about 5'7 range
Tiemo
said on 18/Aug/18
He looks way taller than 5'7.5 on camera. I'd guess a weak but solid 5'9.
cmillzz
said on 9/Jun/18
Lol just because he doesn't "look short" doesn't mean he's 5'9. Even 5'7 guys can pull of looking average with good proportions.
Tiemo
said on 7/Jun/18
He doesn't look short. I'd say 5'9 seems legit
Peter175
said on 16/May/18
Between 170-173 with James Maslow who I assume is weak 6ft1.
Definitely not a 5'9 guy just has good proportions
cmillzz
said on 14/Apr/18
Looks like Yousef has at least 1.5 inches on him in the dare video. He is absolutely no more than 5'8, trust me.
Tristan
said on 20/Mar/18
Hey Rob, hope you could reply. As greg mentioned, Ryan looks only to be around 2 inches shorter if not less than a youtuber known as Kevjuba or Kevin who who claims 5'11; looking at photos and watching their videos I can almost be certain. One video had Ryan, Kevin and Jeremy Lin (the basketball player who claims 6'4 you listed as 6'2), Jeremy Lin only looked about 4 inches taller than Ryan. I also saw a photo of Ryan with James Maslow (youtuber whom you listed as 6'1) and again, Ryan only appears around about 3 inches shorter than him. I genuinely believe he's around 175-177cm and the thought of him being under 5'8 is ridiculous, I really don't know where everyone got that idea. What do you think, Rob?

Editor Rob
I had a look at one video and he could be near 5ft 8 range with Lin
Ali183
said on 10/Feb/18
Really 170cm maximum
Aaron
said on 27/Jan/18
hey rob i think he is 5ft 8 because he looks atleast an inch taller than 5ft 7 Nathan kress.
Click Here
Sandy Cowell
said on 22/Dec/17
Ryan has a good physique, but hair which looks like its owner wants to be taller!
I am not a follower of You Tubers, thank you very much, and - look! I don't even know how to spell them and neither do I care, or I would have corrected the mistake!
Ryan can have 5ft7.5.
Truthteller123
said on 21/Dec/17
Pics of only his face and torso made me think he was at least 5'11'' if not 6'0. Thought he was a big guy, surprised he's shorter than me.
Anonymous
said on 20/Dec/17
He's only 5"7 max
Marc
said on 19/Dec/17
I remember he said 5ft8 in a video and u thought it was believeable
HonestSlovene
said on 19/Dec/17
I knew that he was never over 5'7" range, always looked short.
SixONE
said on 18/Dec/17
Probably wakes up to 174 and then decreases to 172-171 cm at the end of the day.
Klapperschlangensindgeil21
said on 18/Dec/17
We finally have one of the greatest youtubers to add to the collection!
Devrin
said on 18/Dec/17
He looks 5'8.5 out of bed
5'7 3/4 at night
so i'd say 5'8
Greg
said on 18/Dec/17
Rob what are your thoughts on Kevjumba the former you tuber, he has a photo with Ryan higa, he claims 5'11 but seems to be just over 2 inches taller then him, both are losing posture in it.
Editor Rob: hadn't heard that name for a while, but I doubt he was as tall as 5ft 11.
808
said on 18/Dec/17
Can't believe this niga is only 171
FE
said on 18/Dec/17
@Editor Rob,
Are u sure he's under 5'8"?
Click Here
Click Here
Click Here
David Henrie (listed 5'11")
Click Here
Ethan Peck (listed 6')
Click Here
He has good 5 inches on Arden Cho, so I did originally thought he was a solid 5'8" guy.....
Do you agree Rob?
Editor Rob: you could say he can look close to 5ft 8 at times.
Wolf
said on 17/Dec/17
Wow I thought he'd be taller, like 174 cm
Brian185
said on 17/Dec/17
He looks a strong 5'8 maybe even 5'8.5
not 5'9 tho.
Bob
said on 17/Dec/17
He looks 5'8" to be honest.
Davis
said on 16/Dec/17
I think he is closer to 5 ft 8
Peter175
said on 16/Dec/17
Would have guessed 5'8.5. He looks quite close to average height for a male
Kevin
said on 16/Dec/17
He's nowhere near 5'9 that's for sure. Good listing.